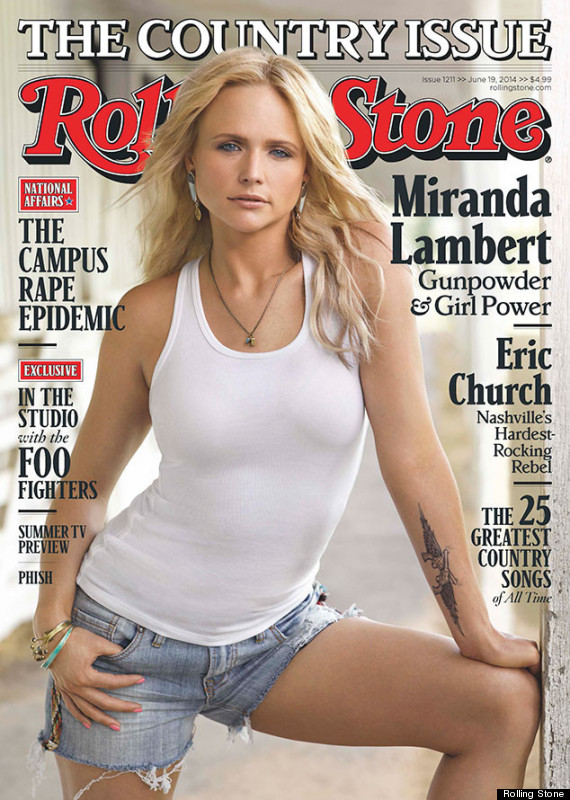 Miranda Lambert covers Rolling Stone's June 19 Country Issue in one of two covers, the other with Eric Church. (I would think that Blake Shelton would take the other cover, but he doesn't have an album out this year.) On the cover, Miranda wears a pair of cutoff shorts and a white tank top, accessorized with subtle turquoise jewelry. I appreciate the fact that her ass and/or tits aren't hanging out. Our advertisers are conservative about nudity, and we've have to pass on Rolling Stone covers because the female subjects are showing too much. (See: Rihanna and Katy Perry)
Miranda looks great, she looks much different after her weight loss and she's showing it off without resorting to lingerie or cutoffs so tiny we can see her butt cheeks. So far all Rolling Stone has released is a brief excerpt from their article, in which Miranda gushes about Beyonce and Blake Shelton confirms his wife's bar fight with Chad Kroeger of Nickelback. Remember that story? On her 27th birthday, in 2010 at a bar in Nashville, Miranda reportedly threw a drink in Chad's face. Guess we know that happened:
When she's not fussing over their menagerie of animals, fishing or planning on castrating bulls, Lambert tells RS about her obsession with Beyoncé. "She's a girl from Houston, and she worked her butt off to get where she is," she says. "She's not just being carted around on her chariot; she's driving it." She reveals she got a crash course in how to write a country song by paying close attention to her parents, who opened a detective agency called upon to investigate Bill Clinton for Paula Jones' sexual-harassment case, and chatted openly about who was drinking, who was cheating and who shot whom at the dinner table.

She also opens up about life as one-half of country music's hottest couple. "It was pretty instantaneous," she says of their rocket to über-fame. "One day we were country singers, and the next we're on the front of the tabloids. I'm, like, really magical. I've been pregnant for two and a half years." Shelton confirms that when Lambert gets heated enough, she will get into a bar fight. "People always try to pop off or call her bluff at bars," he admits. "One of them I don't want to say the guy's name, but he's the lead singer of a very popular rock band. His initials are C.K." (He's referring to Nickelback's Chad Kroeger.)
This is Miranda and Blake's default response to gossip about trouble in their marriage: they focus on the most ridiculous aspects of the coverage. Maybe that's their way of dealing with it, just joking about it, and it helps them put it in perspective. To me it means they're not denying it directly, but that's not their style I guess.
Miranda also covers the June/July issue of Cowgirl magazine, which I've never heard of until I went into a Tractor Supply store yesterday to look for bird houses. She's promoting her new album, Platinum, which came out yesterday and is getting positive reviews. They have a new interview with Miranda and she gives some personal information but it's not highly quotable. Miranda says that her "perfect girlfriend getaway" is "a weekend at the Kentucky Derby," and that on the weekends at home she loves "playing with my dogs, riding my horse, cooking and hanging out with my family and watching TV." She loves "being outdoors and connecting with my animals." She loves hunting too, and not just for meat. Just saying.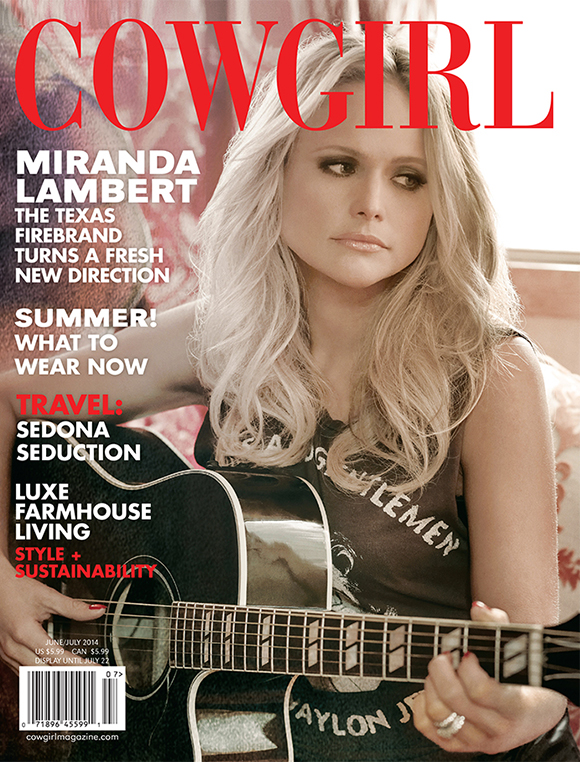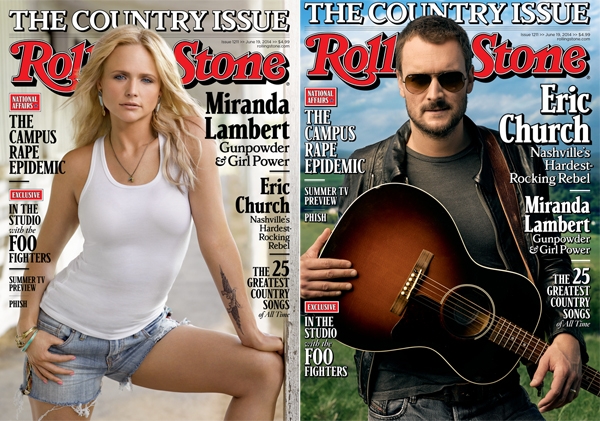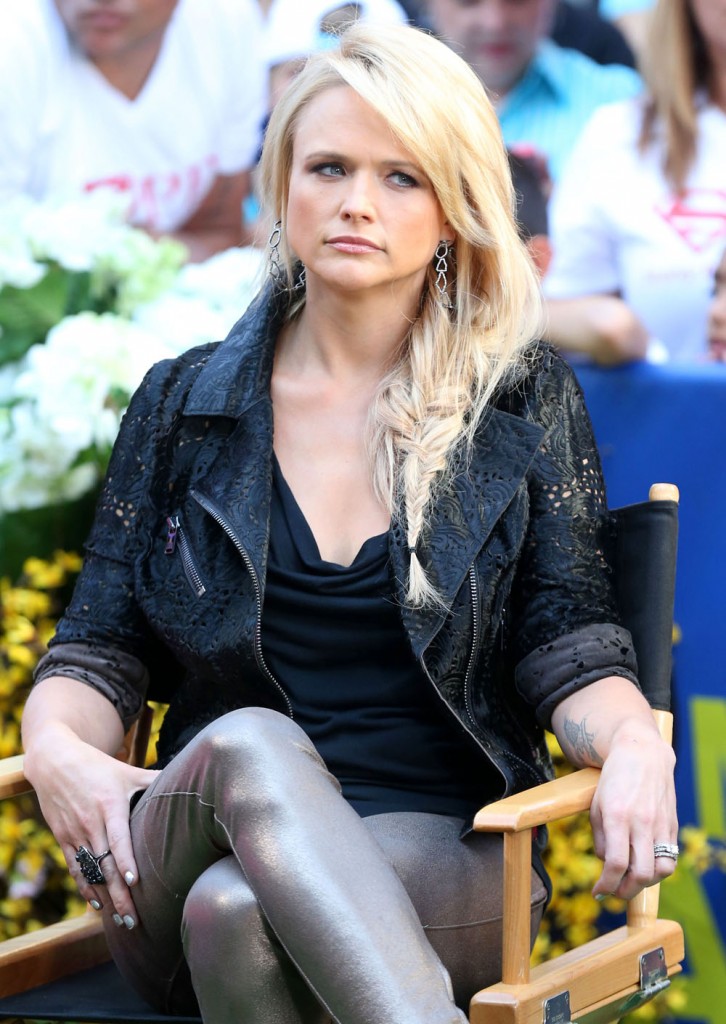 These are photos of Miranda Lambert on GMA yesterday. I didn't just pick the worst ones! She was making that face in most of the pictures. Credit: FameFlynet.