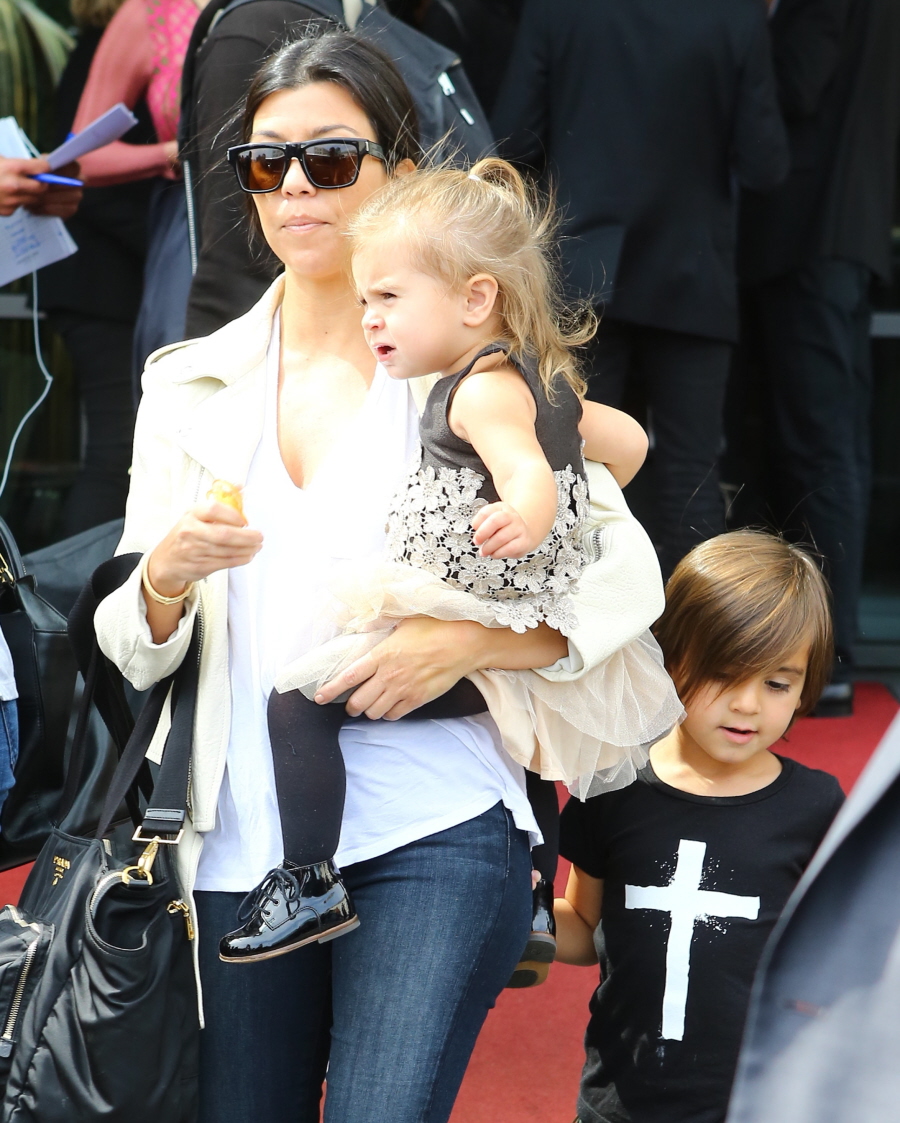 It will never NOT be weird to me that Scott Disick and Kourtney Kardashian have the most stable relationship of all the Kardashian sisters. Scott and Kourtney have been together for… how long? It's been a really long time in celebrity years. Like, seven or eight years I think, with a few breakups. Scott managed to change from a self-absorbed douchebag to a slightly less self-absorbed douchebag who loves his children. And now he's going to have one more kid to love: Kourtney Kardashian is knocked up again.
Thrice as nice! A little less than two years after welcoming daughter Penelope with longtime love Scott Disick, Kourtney Kardashian is pregnant again and expecting baby No. 3, multiple sources reveal exclusively in the new issue of Us Weekly.

"She is only a few months along," one insider tells Us of the third-time mom-to-be, 35, who nonetheless has a pregnancy glow already. Says a guest at the Trump SoHo hotel, where the star stayed after returning to New York City from sister Kim's European wedding week in late May: "Kourtney looked really pretty. She had a nice flush on her cheeks." (Another telltale sign? During a double date with Disick, sister Khloe, and rapper French Montana in NYC, Kardashian abstained from drinking wine and sipped ginger ale instead.)

"It was planned," a source tells Us of the new addition, who will join older brother Mason, 4, and sister Penelope, 23 months. "[Kourtney] wants to have a handful of kids."

Indeed, Kim and Khloe's older sister joked on an episode of Keeping Up With the Kardashians back in 2012 that she was done with birth control. "I need to see what it's like when I have two, but [having kids] is what life is about," she said at the time. "I'm not going on the pill. I don't believe in it anymore!"

The couple will welcome their new little son or daughter in December, a third insider confirms to Us. "They don't know the gender yet," the source says. "They just want the baby to be healthy."

For more details on Kourtney's baby joy — including her bouts with morning sickness, how the pregnancy news changed her relationship with Disick, and what (if any) plans they have for marriage — pick up the new issue of Us Weekly, on stands Friday.
My mom pays attention to the Kardashian sisters, and she tells me that Kourtney practices attachment parenting and that Penelope and Mason sleep with her more often than not. And I guess Scott sleeps in a separate bed or bedroom? Something like that. Apparently, Scott and Kourtney have had fights on camera, on the reality show, about whether to have more children. Apparently, Kourtney didn't tell him, pre-Penelope, that she wanted more kids and that she wanted him to keep impregnating her. I guess Scott got with the program. Anyway, I'm not too worried. Kourtney seems like a good mother (she way more present in her kids' lives than Kim is in Nori's) and Scott seems to enjoy his kids immensely. Congrats, Lord and Lady Disick.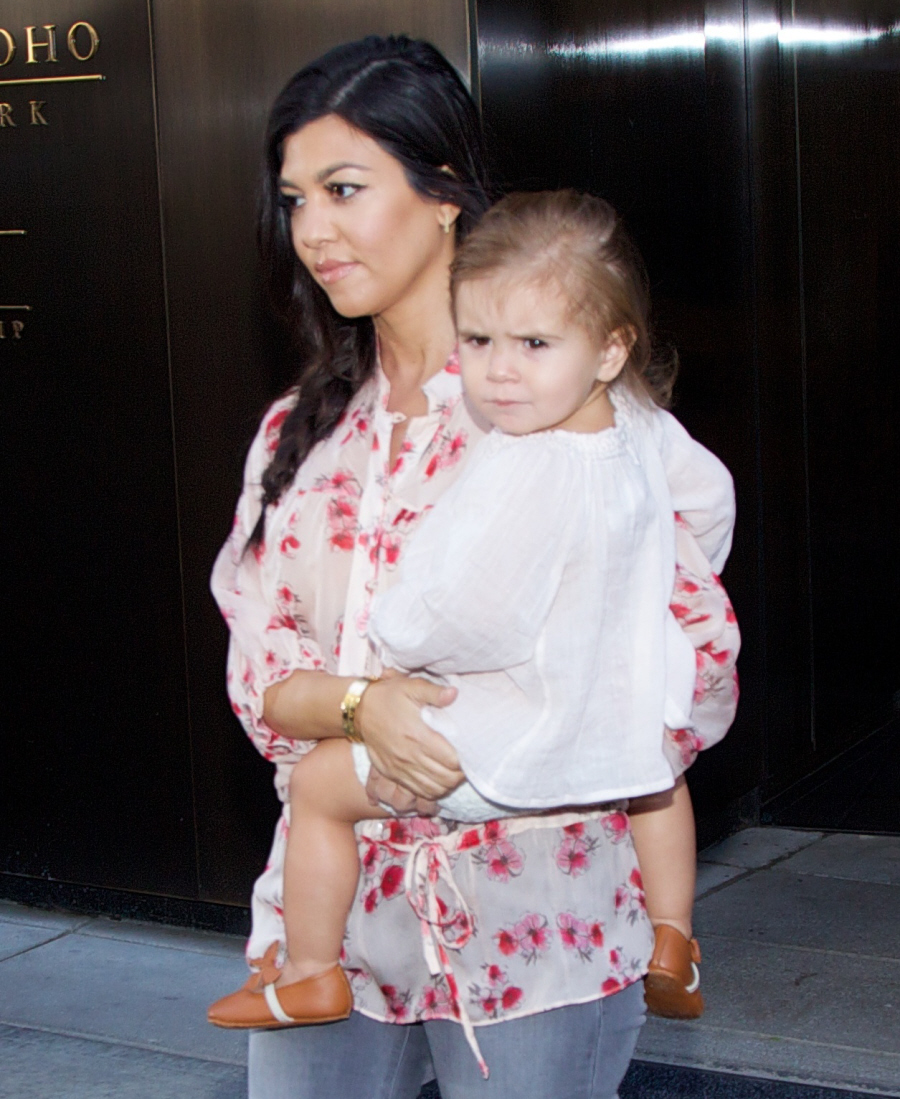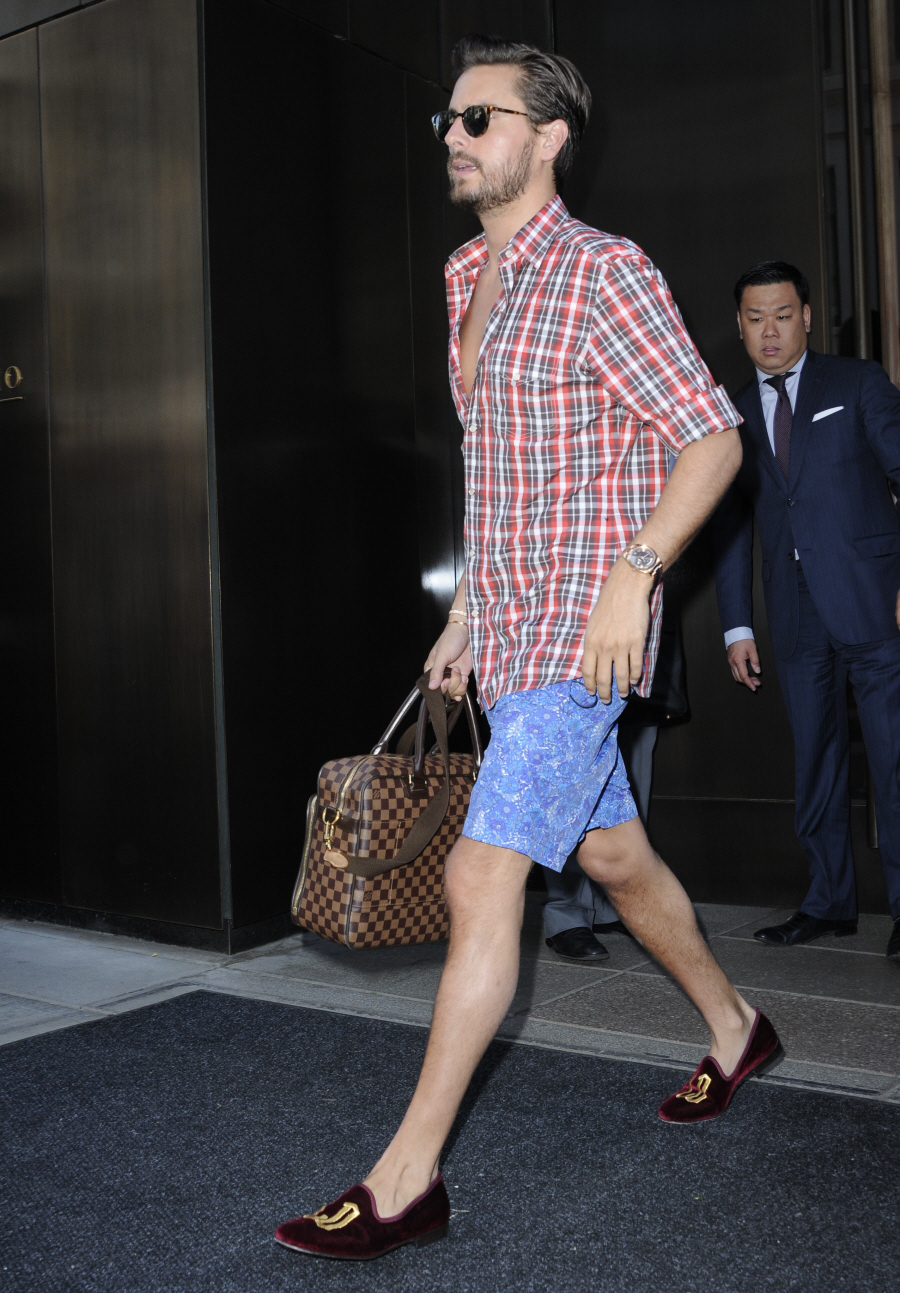 Photos courtesy of WENN, Fame/Flynet.