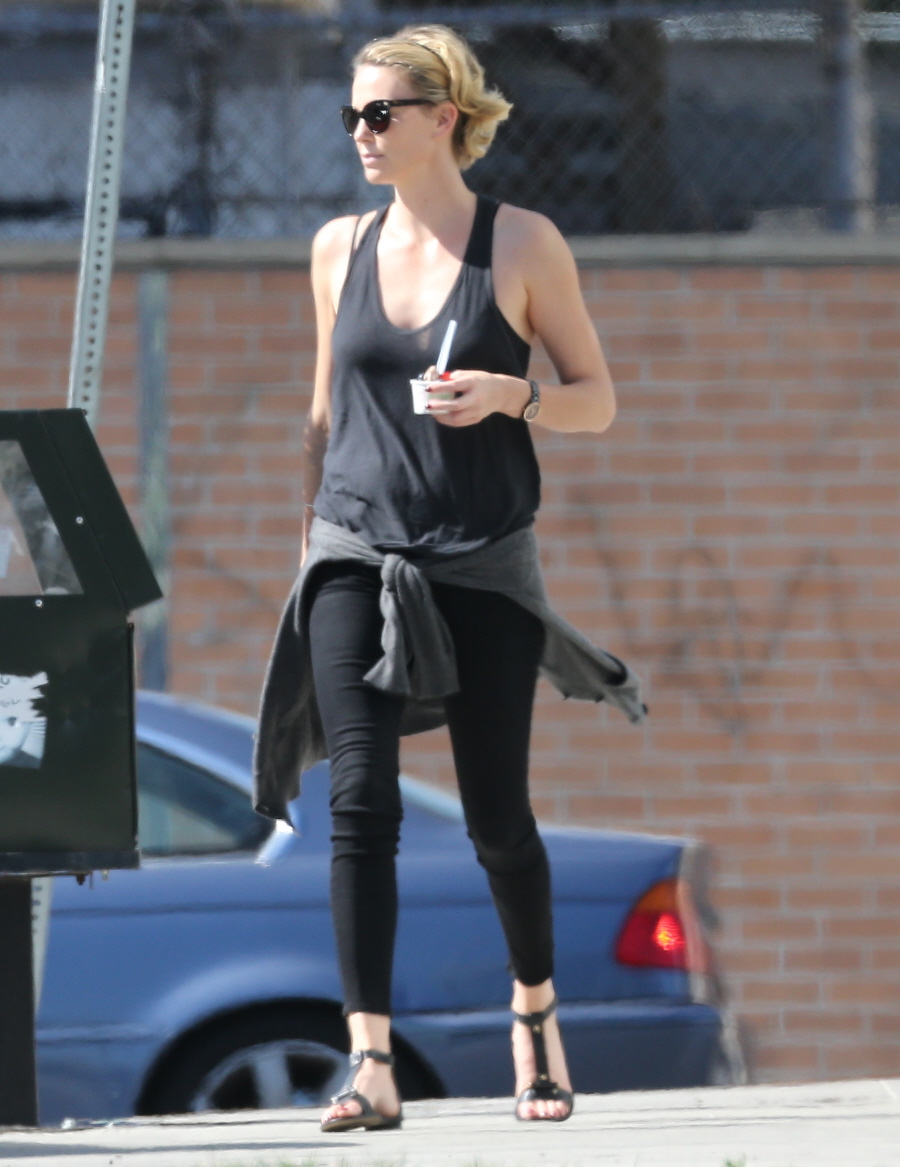 Here are some new photos of Charlize Theron, out and about in LA on Tuesday. These are the first photos (that I've seen) of Charlize since her whirlwind trip to England last week. And by that I mean these are the first photos I've seen since she compared gossip about her personal life to "feeling raped" in a TV interview. Charlize has not issued any kind of clarifying statement or apology about her comments. Which… I mean, I thought her comments were idiotic, but I kind of like that she hasn't offered some "sorry you were offended" apology. She's owning it. And maybe by owning it, people will just move on? I mean, we haven't talked about her comments in the days following the interview.
Anyway, Charlize stopped by Pinkberry – you can see the little yogurt in her hand in one of the photos. As it turns out, Charlize wasn't carrying any cash or credit cards when she got her yogurt. The Pinkberry clerk let her take her yogurt and Charlize promised to return and pay for the snack. Here's what happened:
Charlize Theron had a Pinkberry worker thinking she got screwed — the Oscar winner promised to come back to pay her bill, and even though it seemed touch and go for a while … Charlize eventually came through with a HUGE tip.

Here's what went down — an employee at Pinkberry in Hollywood says Charlize came in Tuesday afternoon, but when it came time to pay her $3.75 tab … she plead poverty, saying she didn't have money on her.

The employee, Keila, says Charlize promised to come back, but more than an hour passed before Charlize returned (with Sean Penn, no less).

Charlize plays it cool on the way out, but right after that Keila showed us why it was worth the wait — CT left a Benjamin for the $3.75 bill!
That's nice. I like hearing about big tippers. That being said, it's one of my biggest pet peeves when someone doesn't carry any kind of cash or credit card and then they're like "surprise!" when they want to order some food or something. That's so foreign to me – how can you even leave your house (and get in a car!!!!) without carrying your wallet? In addition to that peeve, I'll share another one: I dislike it when people don't carry any cash for their less-than-$10 purchases. Don't whip out your check card for a $3 purchase!! WHY NOT CARRY CASH?! My mom is like that – she pays for everything, however small, with her check card. It drives me up the wall.
PS… A lot of people think Lainey's new blind item is about Charlize. I'll admit, Charlize is the first person who came to my mind too. Does Charlize have a nose-candy problem?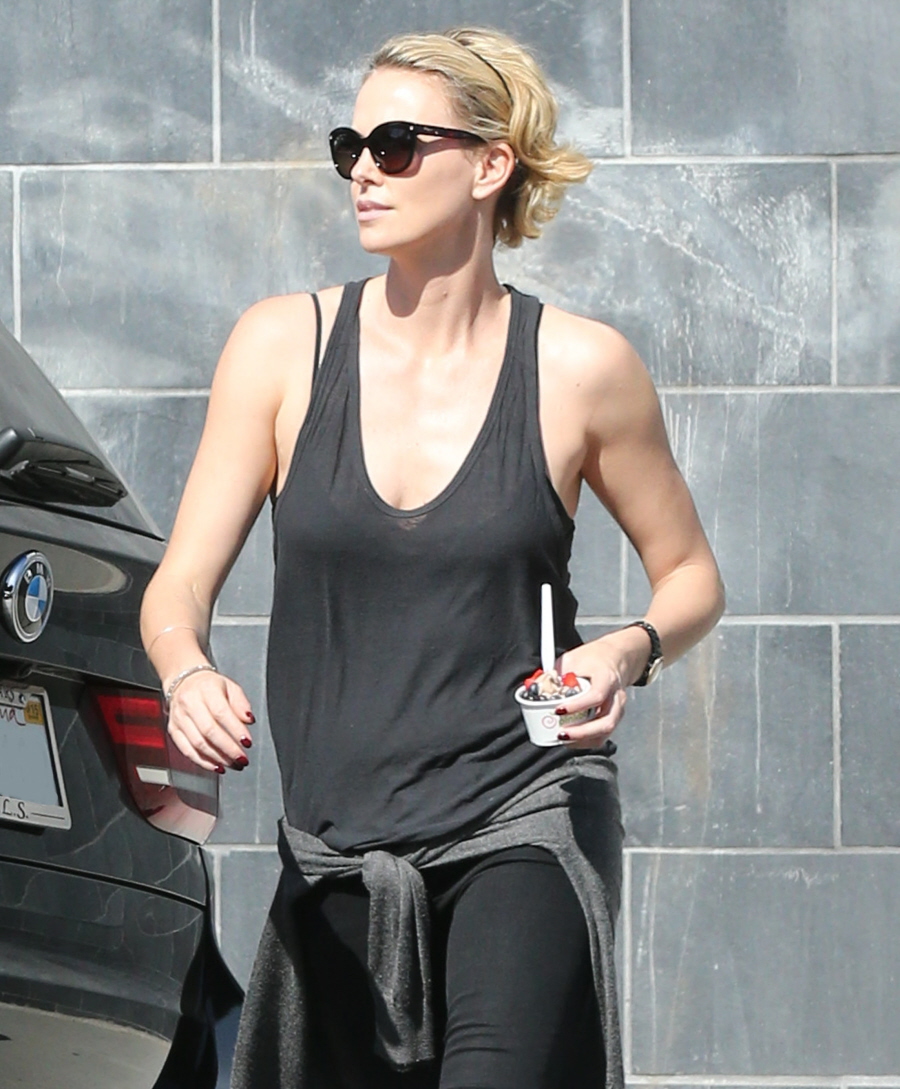 Photos courtesy of Fame/Flynet.