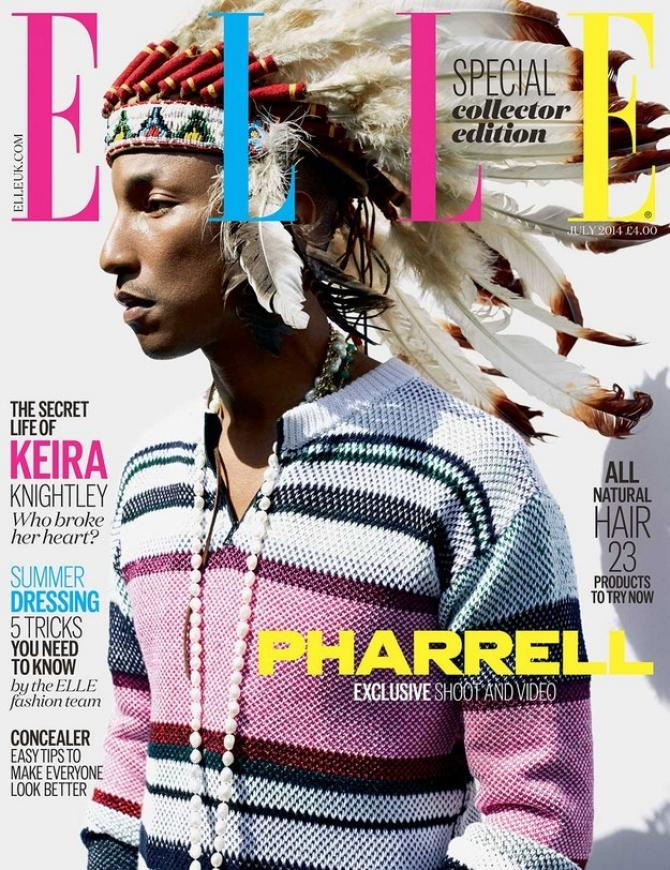 Pharrell Williams' ELLE UK cover and cover shoot was widely criticized as offensive cultural appropriation. As it should have been. Although now that we're a few days removed from it, I am wondering how much of it was Pharrell's idea. I mean, yes, at the end of the day he agreed to wear the Native American headpiece. But I kind of wonder why there was no one on Elle UK's editorial staff, or any stylist, or any photographer who stopped and said, "Wait a second, this probably wasn't the best concept." I'm just saying – you can be mad at Pharrell AND you can be mad at Elle UK. Meanwhile, Pharrell did offer these simple two-sentence apology:
"I respect and honor every kind of race, background and culture," Pharrell says. "I am genuinely sorry."
That's it. That's all he gave by way of explanation. Do you prefer this kind of "genuine," straight-forward apology or do you prefer the long-winded explanations of why a celebrity did a bad thing? I kind of like Pharrell's minimalist apology, and I like that he offered an apology too. He could have easily gone silent and waited for the controversy to blow over. But I think he actually is sorry.
Meanwhile, Pharrell appeared on the Today Show yesterday. He's rocking a new hat. And apparently he has it in his rider that his dressing room always needs to have a photo of Carl Sagan.
Visit NBCNews.com for breaking news, world news, and news about the economy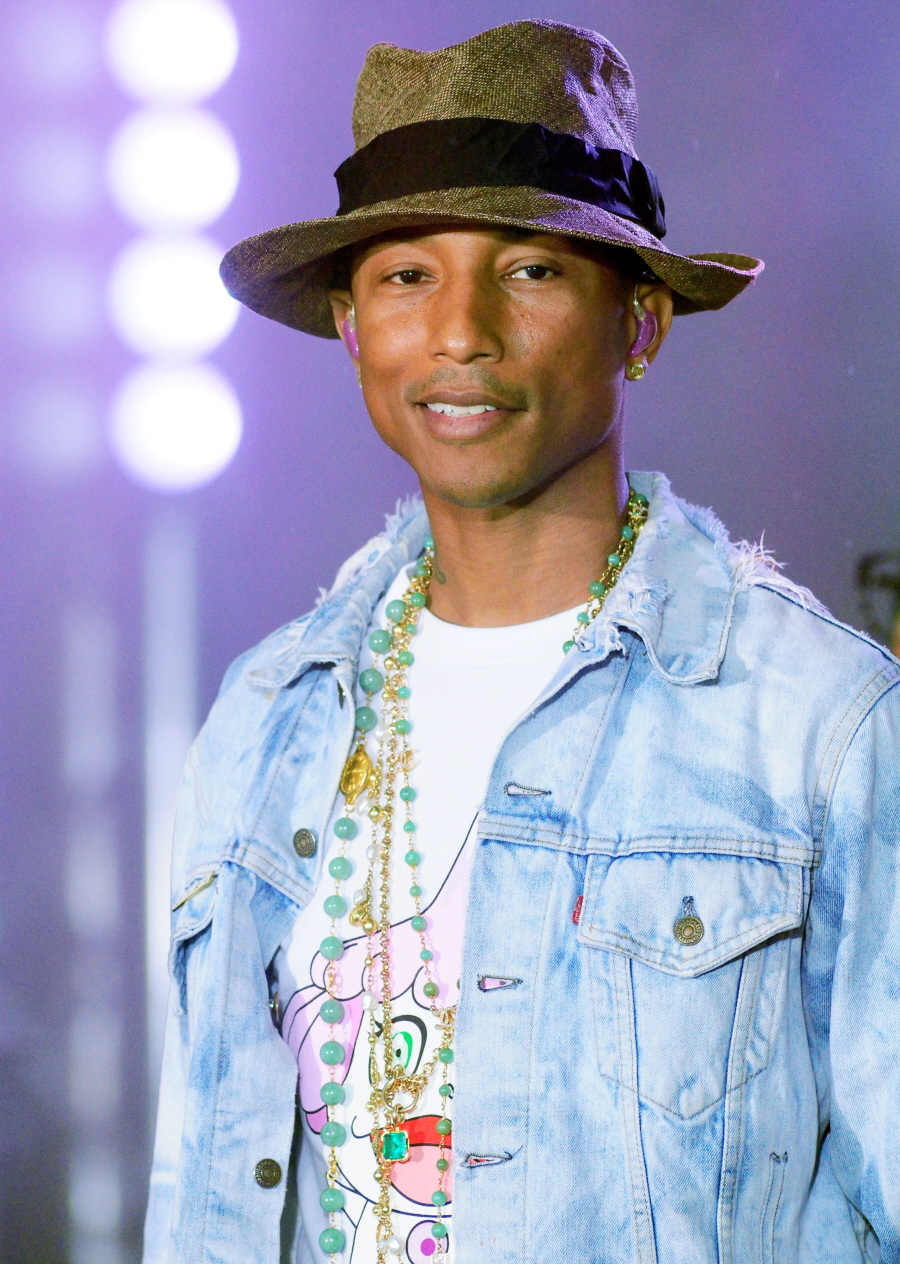 Photos courtesy of WENN, Elle UK.