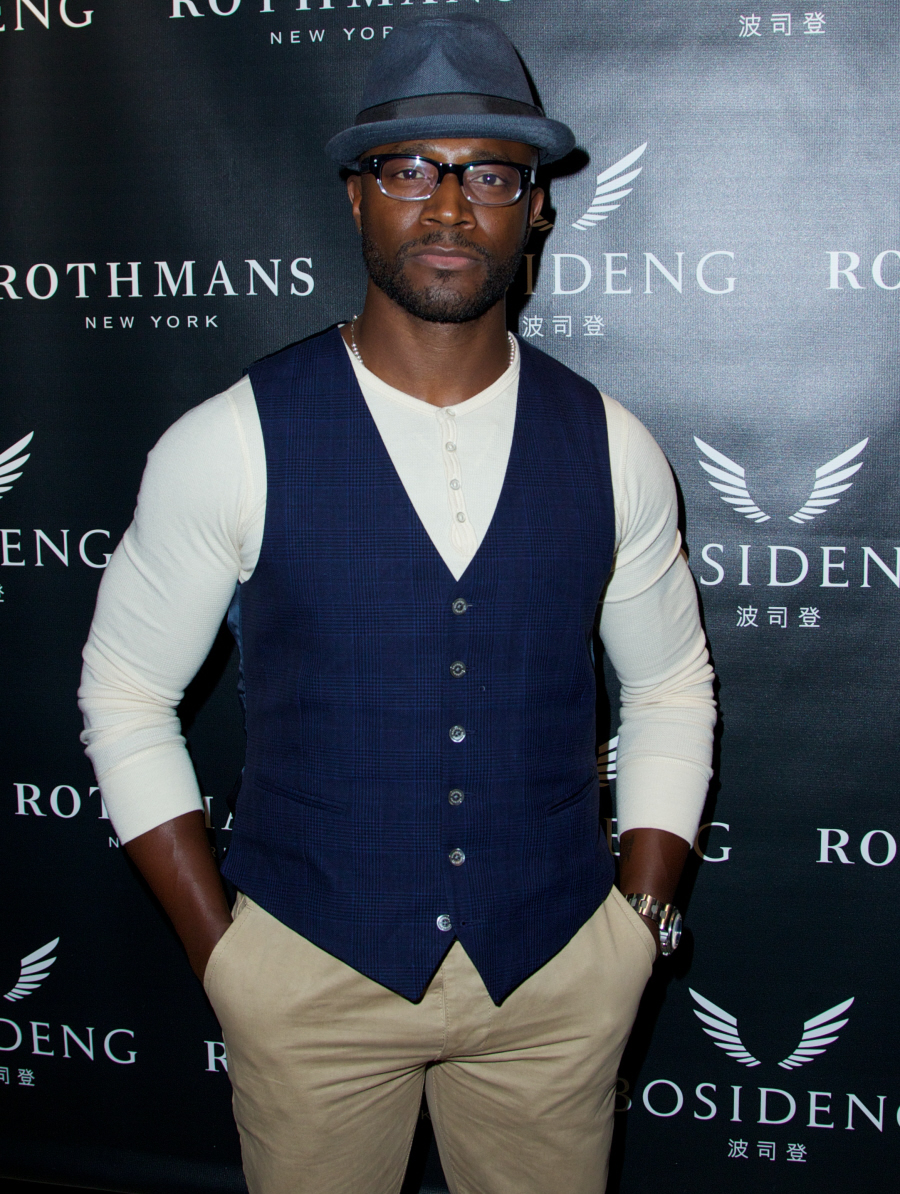 Taye Diggs spent most of his 2013 acting like a single guy, hitting up strip clubs and grinding on ladies at the club. Which wouldn't have been notable except for the fact that he was married to Idina Menzel at the time and they only announced their separation last November. I used to think Taye was a nice guy, a doting father and a loving husband. But there were lots of rumors about his wandering dong over the years, so now I kind of find him gross. Anyway, he has a new interview in Redbook and some of the quotes are sort of interesting:
He tackled a home invader: "He didn't quite enter, but he was trying to. My little one [son Walker] was home, so my Papa Bear instinct took over and I gave chase. I was cool in the moment, but afterward I realized what could have happened—that's when fear set in."

People's reactions to his marriage ending: "I'd be lying if I said there weren't times when I thought, Oh, man, people are going to trip out [if we split]. Maybe they thought it was cute that we met in Rent. There weren't a lot of couples like us in the theater community—and I know there aren't a lot of performers as talented as she is… and then you have the whole mixed [race] thing. It was easy for people to root for us. Right now, we're still trying to figure out a lot of stuff because we're on different coasts and our son is getting older."

The most challenging part of parenting: "The best is seeing the expression on his face when I pick him up from school—the way he says "Daddy" is unrivaled by anything. Then the toughest… well, lately, it's leaving for work when I know I have to be away from him for more than a few days. And just the vulnerability. It's weird: You can do whatever with your own life, but when it comes to someone else's, who is your blood, it's a level of vulnerability that I wasn't—that I'm still not—prepared for."

He's actually a big fan of reality TV: "I watch some pretty awful reality shows… I cried over an episode of Vanderpump Rules."
OK, I laughed at that Vanderpump Rules sentence. I can just see it – Taye watching some late-night TV, getting caught up in an episode of Vanderpump Rules and suddenly he's crying. It's cute. As for the stuff about his marriage ending… well, people who followed his shenanigans on this blog and on some of the urban blogs probably knew what was up. I guess people who only read People Mag might have been shocked. I don't know. Is he a d-bag? Or did he just misbehave for a year while his marriage was falling apart?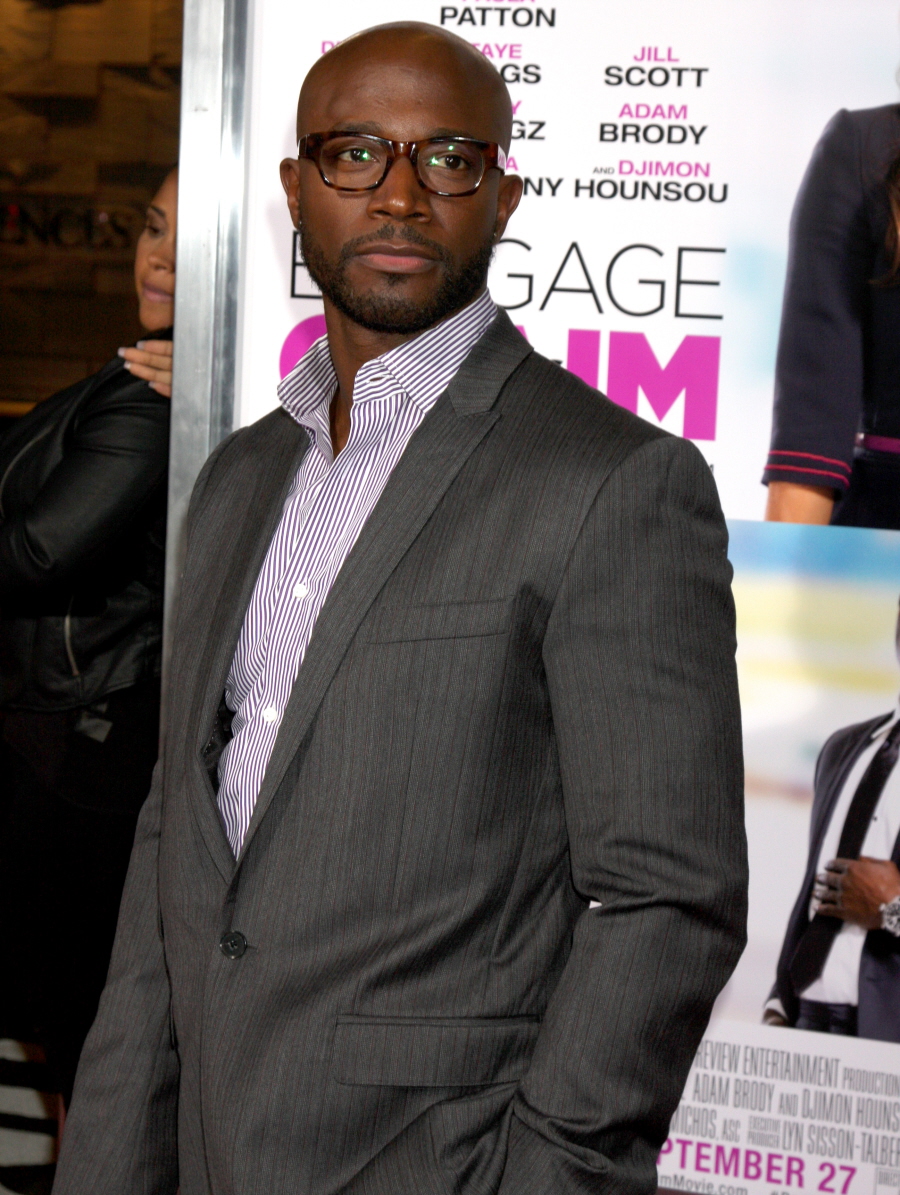 Photos courtesy of WENN.