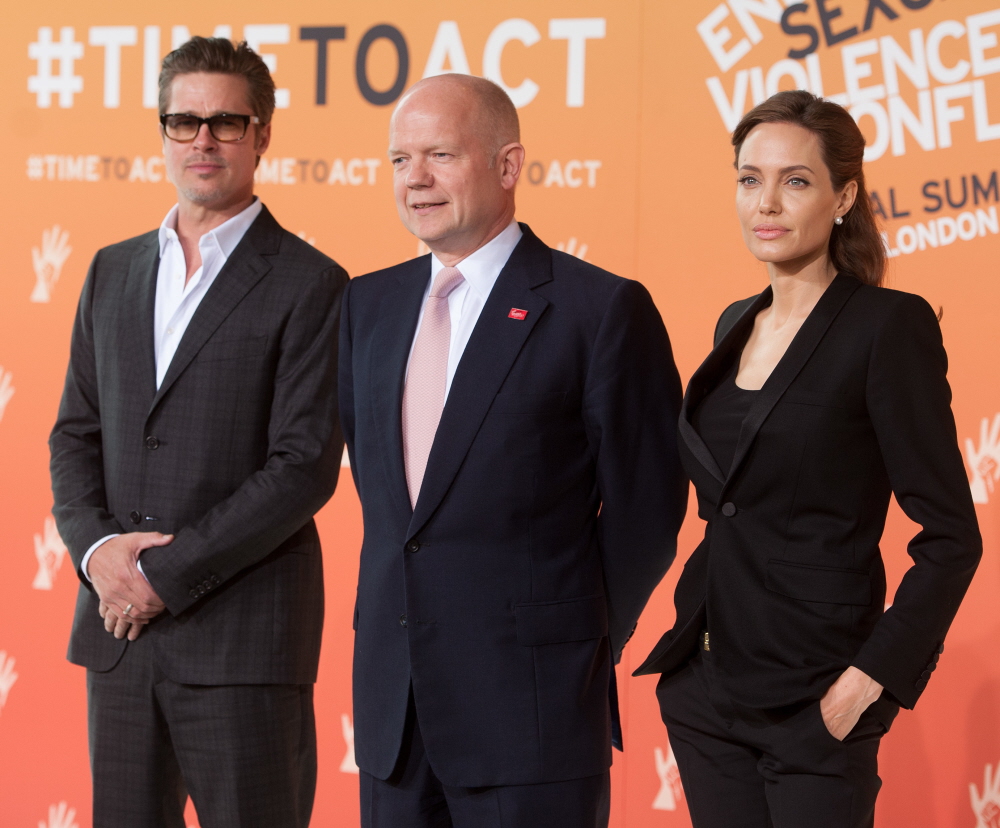 Here are some new photos from Angelina Jolie and UK Foreign Secretary William Hague's Global Summit to End Sexual Violence In Conflict. These pics are from today, where Angelina screened In the Land of Blood and Honey and gave a speech to a large crowd. Brad Pitt came out to support because Brad supports his lady's humanitarian work. I've always believed Angelina changed him too, made him more interested in humanitarianism and giving back. Angelina also gave an interview to CNN – you can see a clip here.
Anyway, Angelina was in China last week to promote the Chinese premiere of Maleficent. It was her first time promoting a film in China, and she made a point to praise the country and shill her movie. She also brought Brad along – Brad (and his movies) had been banned from China following Seven Years in Tibet, a film which made China look bad, etc. But as it turned out, Angelina is also stepped in controversy too. I covered her remarks and I idly wondered (to myself) if there was going to be any blow-back, and it's happened. Here's what Angelina said when she was asked whether she would like to work with any Chinese film directors or actors:
"I'm not sure if you consider Ang Lee Chinese, he's Taiwanese but he does many Chinese-language films with many Chinese artists and actors, and I think his work and the actors in his films are the ones I'm most familiar with and are very fond of."
Do you see the controversy? It's there, you just need to have "THERE IS ONLY ONE CHINA" tattooed on your body and have a hair-trigger temper. The controversy is that Angelina spoke as if Taiwan is completely separate from the People's Republic of China. This is what happened:
By suggesting that Taiwan and China are totally separate countries, Jolie has angered Chinese communists who feel that Taiwan is a rogue state that belongs to the People's Republic of China (PRC). Taiwan is instead governed by the Republic of China, who were ousted from governing the whole of China in 1949; the PRC doesn't recognise its sovereignty, and claims Taiwan as its own province. Relations are frosty but calm between the two powers, but culturally there remain deep divisions.

"In a moment of excitement, a brilliant woman became a stupid laughing stock," wrote one user of social media service Weibo, while another described her as a "deranged Taiwan independence supporter". Another suggested that anyone seeing Maleficent would be "traitorious". In Taiwan meanwhile, she received support, with one person writing: "Her comment about Ang Lee being Taiwanese shows she fully deserves to be the goodwill ambassador for the UN. She is not afraid to tell the truth."
So now there's talk of Angelina being "banned" in China too. Seriously. Because she identified Ang Lee as Taiwanese. Which he is. If she was looking for an "out" of this controversy, she could just say that she wasn't making a value judgment of whether Taiwan "belongs" to China, she was just identifying what PART of China he's from. Like, I'm an American but I wouldn't be mad if I was identified as a "Virginian." But I suspect she won't make any clarifying statement, because even though she's politically savvy and smart enough to navigate out of this mess, she's probably smart enough to know that you shouldn't play word games with China.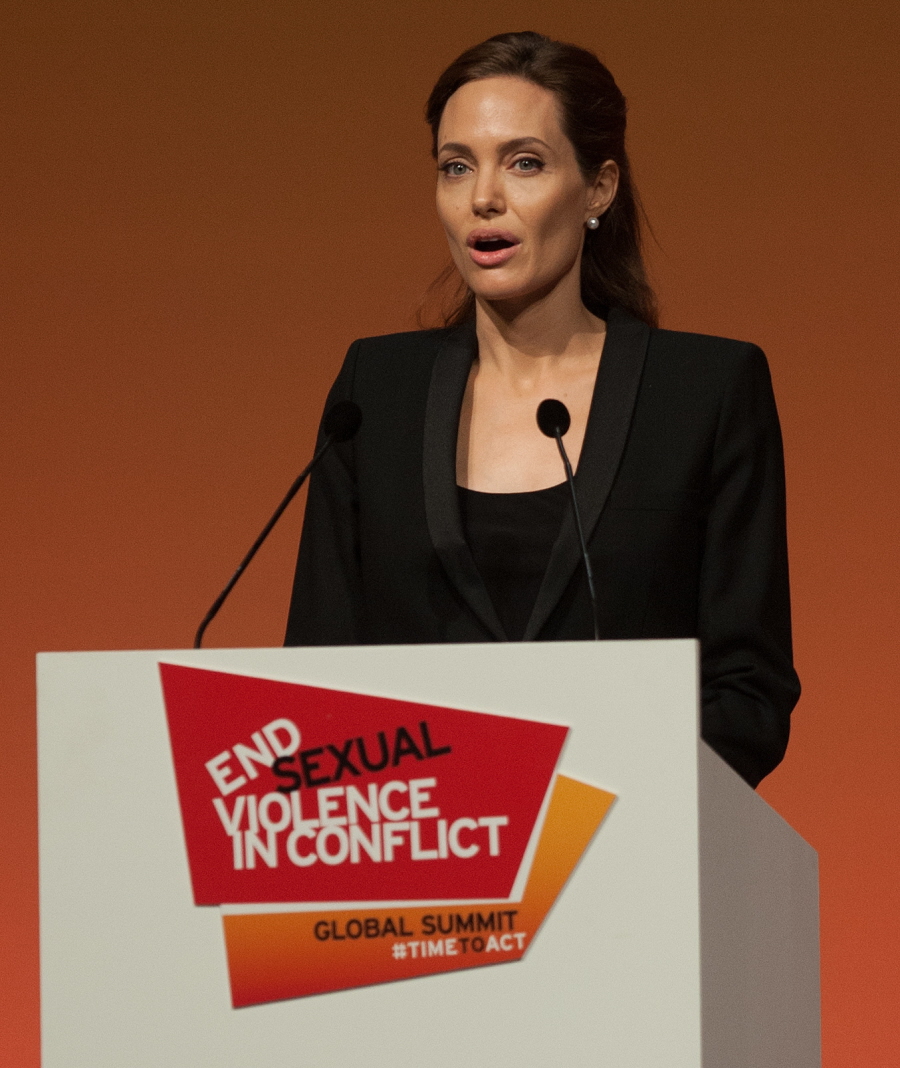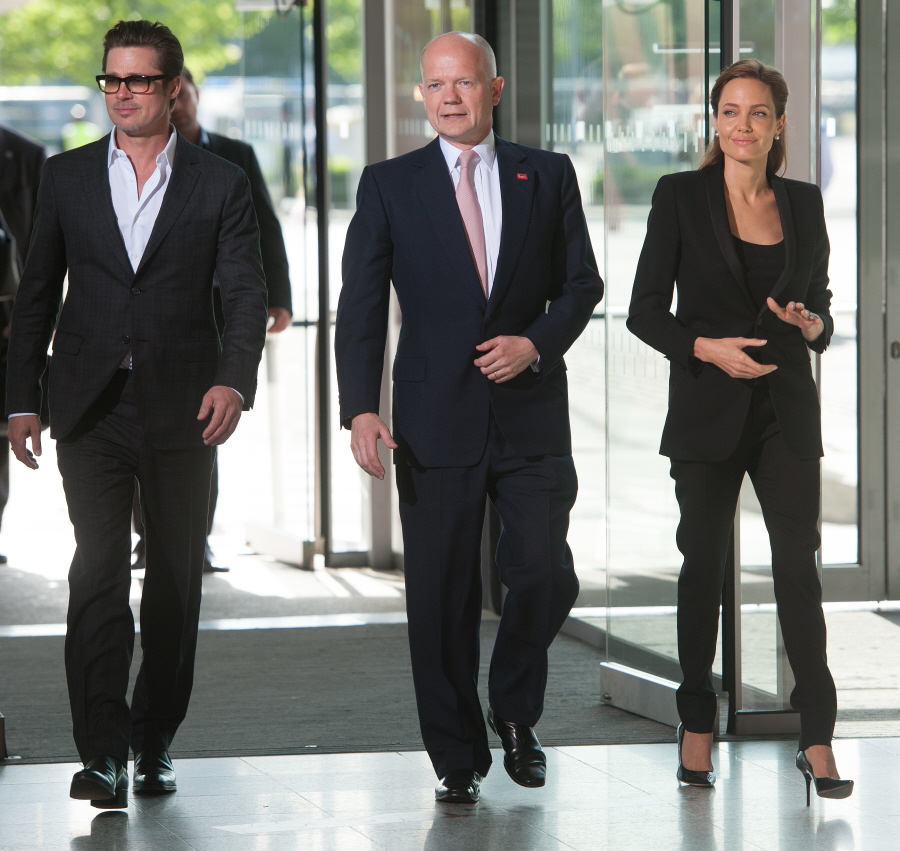 Photos courtesy of WENN.