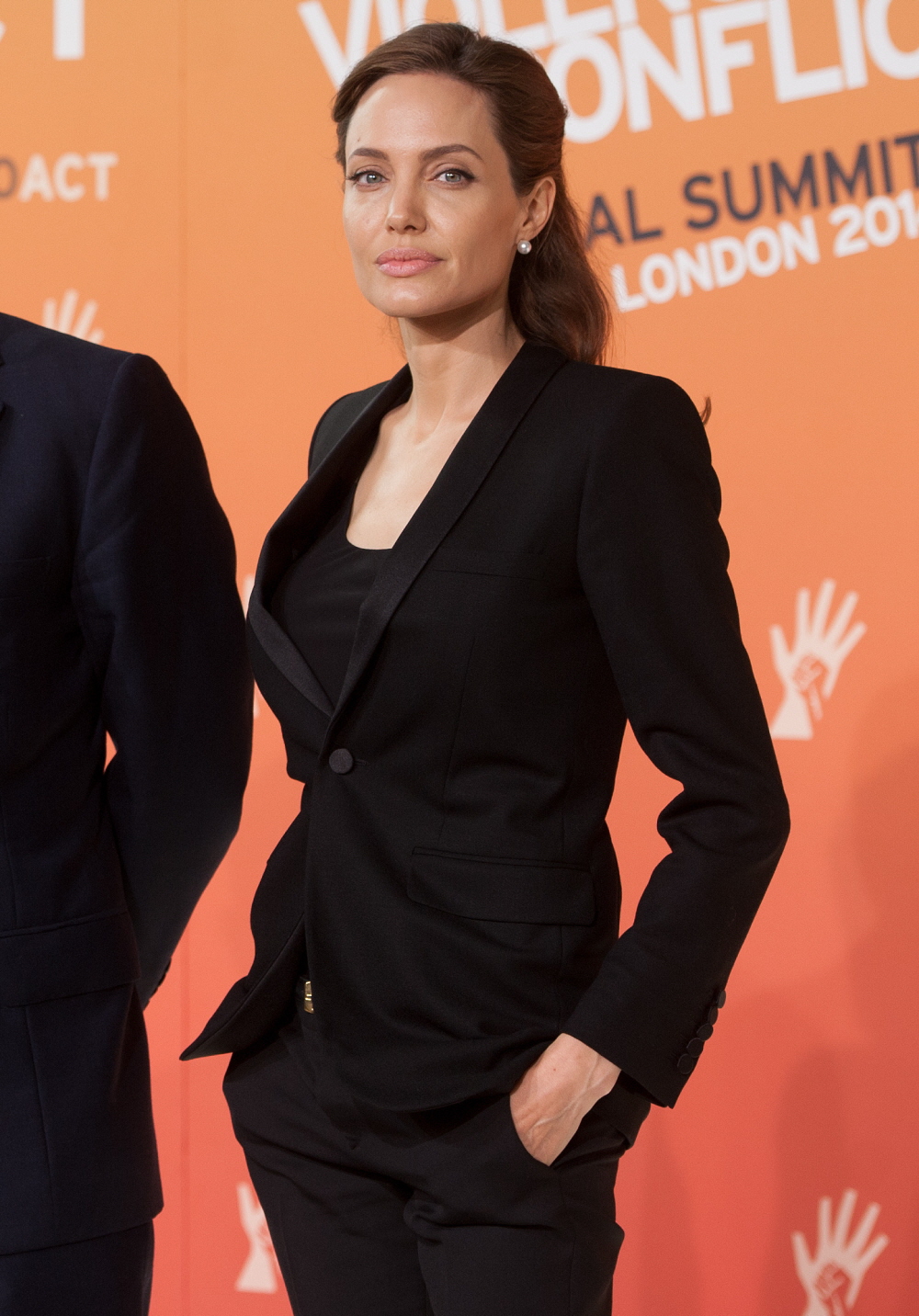 Angelina Jolie. Two-time Oscar winner. Mother of six. UN special envoy for the High Commission on Refugees. Humanitarian. Actress/producer/director. DAME. Yes, this is happening!! Of all the prominent, celebrity women of Angelina's generation, I'm sometimes surprised by just how well Angelina has done for herself. I mean, I've been a fan since the '90s, since before Brad, I was an Angeloonie. But if you had asked me in 1998 if I thought Angelina would turn out to be this kind of global superstar in so many different ways, I would have thought you were joking. On the final day of Angelina's co-hosted Global Summit to End Sexual Violence in Conflict, Queen Elizabeth II made her an honorary Dame.
Just call her Dame Angelina! Angelina Jolie was awarded with the honorary title by Queen Elizabeth II in London Friday, PEOPLE has confirmed.

The actress and humanitarian, 39, who co-chaired a global summit to end sexual violence in conflict in London this week, was made an honorary Dame Commander of the Most Distinguished Order of St. Michael and St. George for extraordinary service to U.K. foreign policy.

The title is the female equivalent of an honorary knighthood. Jolie is among a thousand people named on the Queen's annual Birthday Honours list, which also awarded a knighthood to Daniel Day-Lewis, a Companion of Honour order for Dame Maggie Smith and an Order of the British Empire (OBE) for Homeland star Damian Lewis.

Jolie's honor recognizes her contribution towards the British foreign policy objective to end sexual violence in conflict – she founded the Preventing Sexual Violence Initiative (PSVI) in the U.K. two years ago.

"To receive an honor related to foreign policy means a great deal to me, as it is what I wish to dedicate my working life to," Jolie, who is a U.N. special envoy, said on learning of her award. "Working on PSVI and with survivors of rape is an honor in itself. I know that succeeding in our goals will take a lifetime, and I am dedicated to it for all of mine."
Awesome. Wonderful. Moving. I can't believe this happened! Do you think Camilla put in a good word? Perhaps. Or perhaps it was a suggestion from William Hague and David Cameron. From what I understand of these "honorary" titles given to Americans, the American press is under no obligation to use the titles, but when the American is in the UK, they call themselves Dame or Sir if they so choose. Like, Steven Spielberg could call himself Sir Steven in London, if he wanted to (which he does not, at least not that I'm aware). I wonder if Daniel Day-Lewis – who I believe is a citizen of the UK, Ireland and America (?) – will be calling himself Sir Daniel anytime soon?
Anyway, Dame Angelina. She was made a Dame before Gwyneth Paltrow. You know Goop is seething about that one. HA!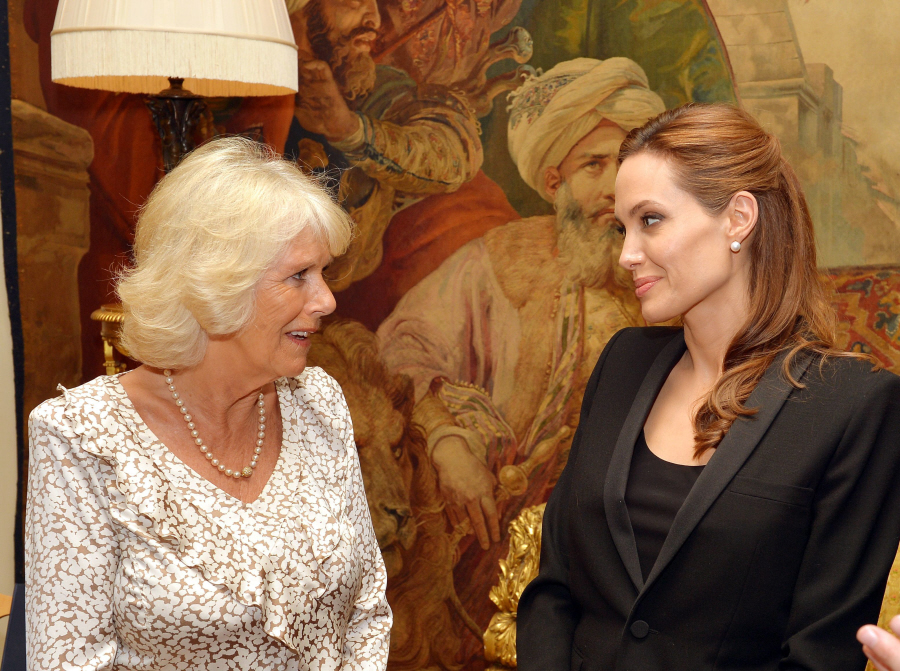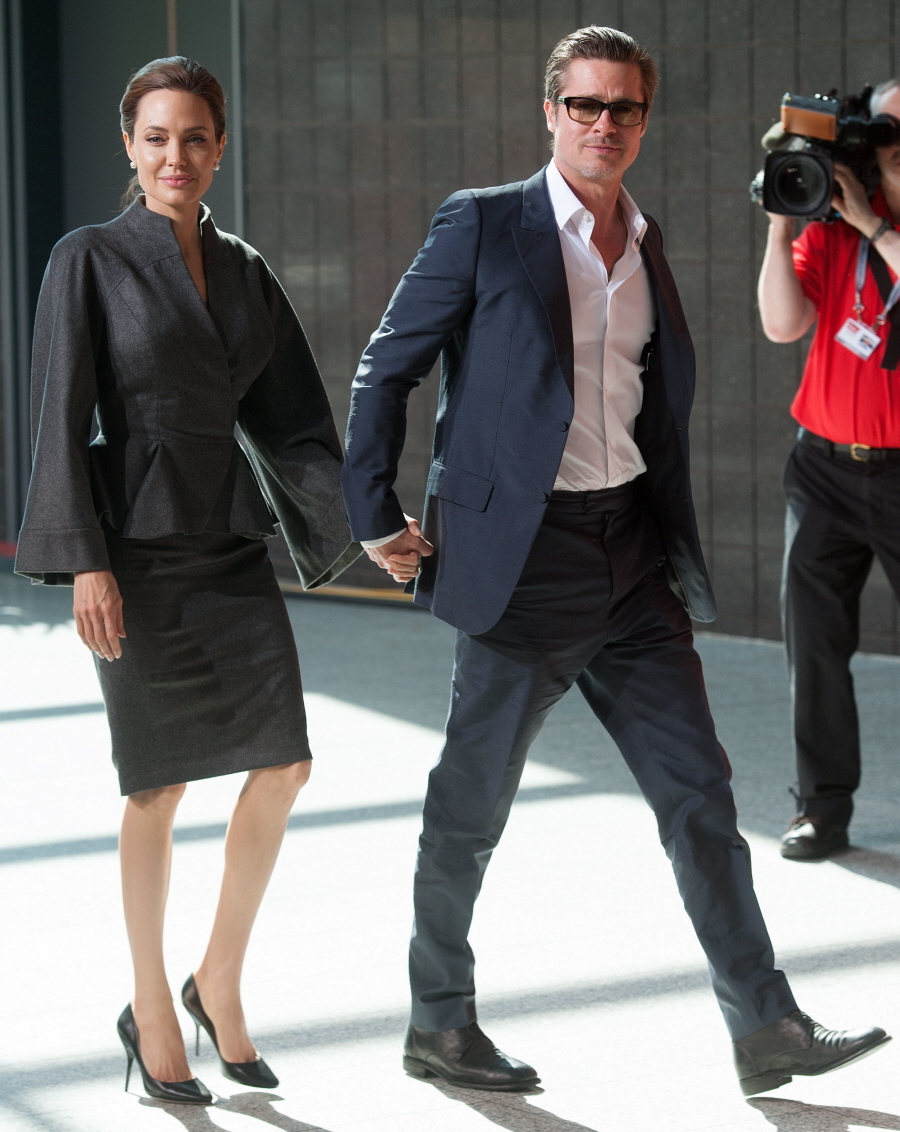 Photos courtesy of WENN.