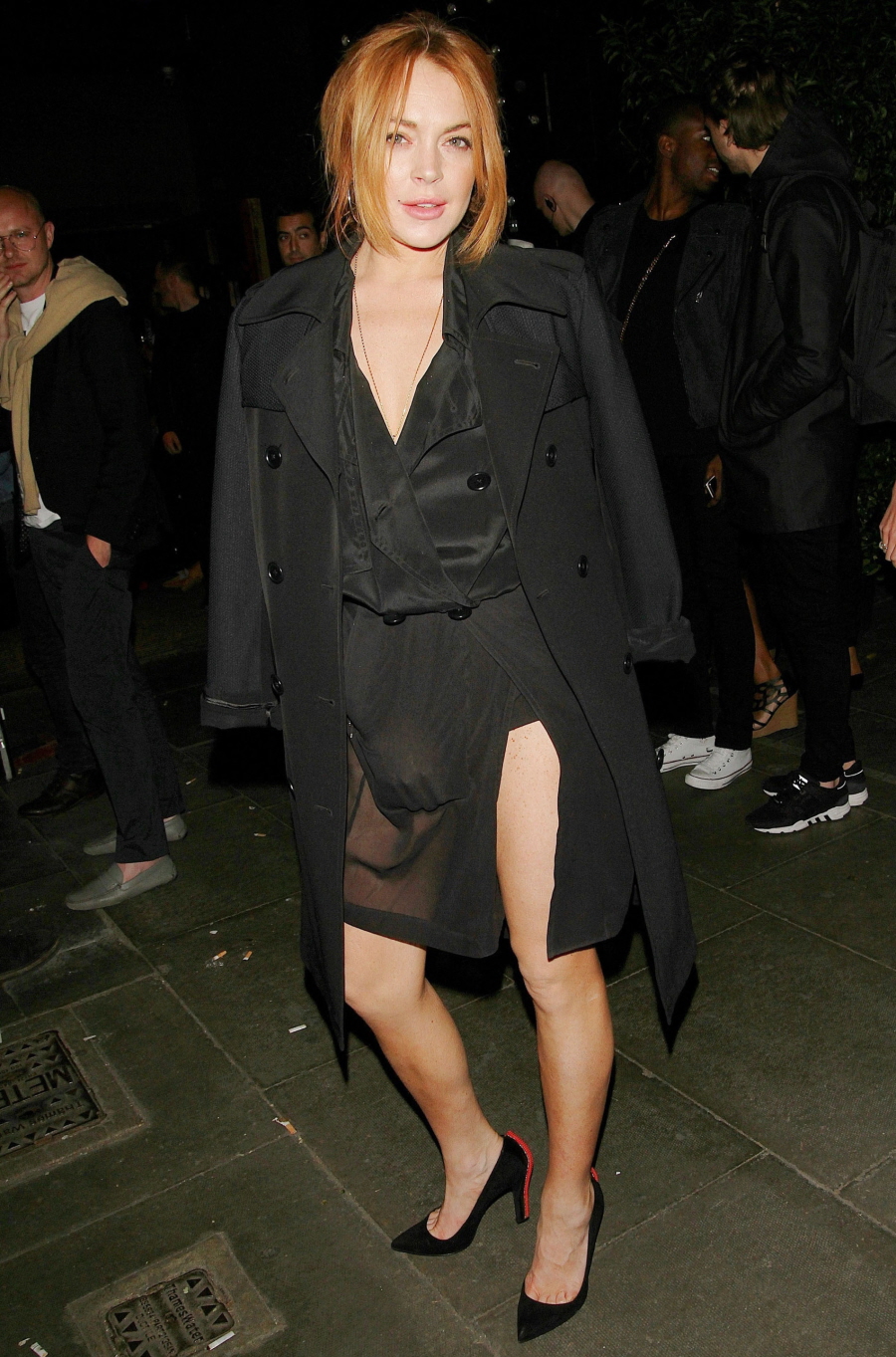 Lindsay Lohan is still living it up in London. These are photos of LL at the party for the DKNY menswear show last night, which was held at Victoria Embankment. The Cracken wore this very high-slit black dress which is utterly confusing. I'm trying to figure out the design – it's double-breasted and saggy in the middle, there are sheer panels on the skirt and there's a crotch-slit? Ugh. As for the questions I have about how LL is supporting herself while in London – CDAN said a few weeks ago that Lindsay has a married boyfriend who has made her a "kept woman" living in a hotel. Huh.
Maybe her married boyfriend is also paying for her latest surgical endeavors, because Radar claims that LL is determined to laser off all of her freckles!
Lindsay Lohan has been slammed for her alleged plastic surgery, and now, she's decided to have her famous freckles bleached or lasered away, RadarOnline.com is exclusively reporting.

"Lindsay is known for trying new things, but she's shocked friends and family members by suddenly getting irate over her freckles," a source said. "She's always loved her freckles – well, pretended to, anyway – but now she's decided it's time to get rid of them and she's looking into having them either bleached or lasered away."

Recently, Lohan has been seen frequenting nightclubs in London, with a source telling Radar that she's fallen "off the wagon." The source said that strangely, the Freaky Friday actress' freckle-free move could be related to her partying: "It's bizarre, but it's exactly what happens when Lindsay starts going off the rails again – she wants more surgery or a total makeover because she's so miserable. But everyone's hoping she leaves her freckles alone as they're a trademark for her and she looks beautiful with them."
Even though I have very typically Indian coloring, I get freckles on my cheeks when I'm out in the sun, and I love them. I wish I had more freckles. Freckles are amazing. I don't understand why anyone would CHOOSE to laser off freckles. Lindsay's freckles are pretty much the only thing left on her body that I actually approve of. So, well done LL. Everything about you is now completely gross.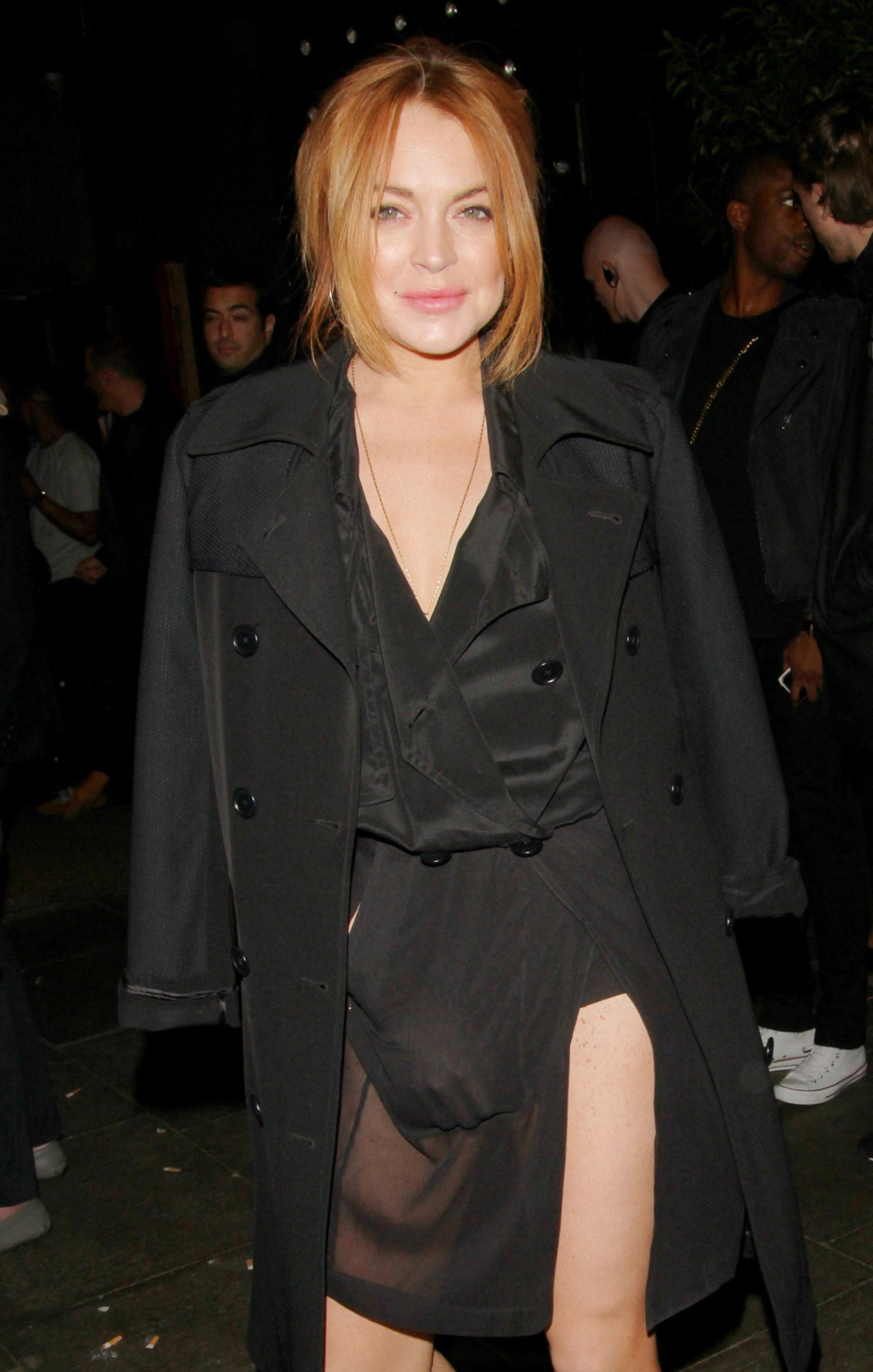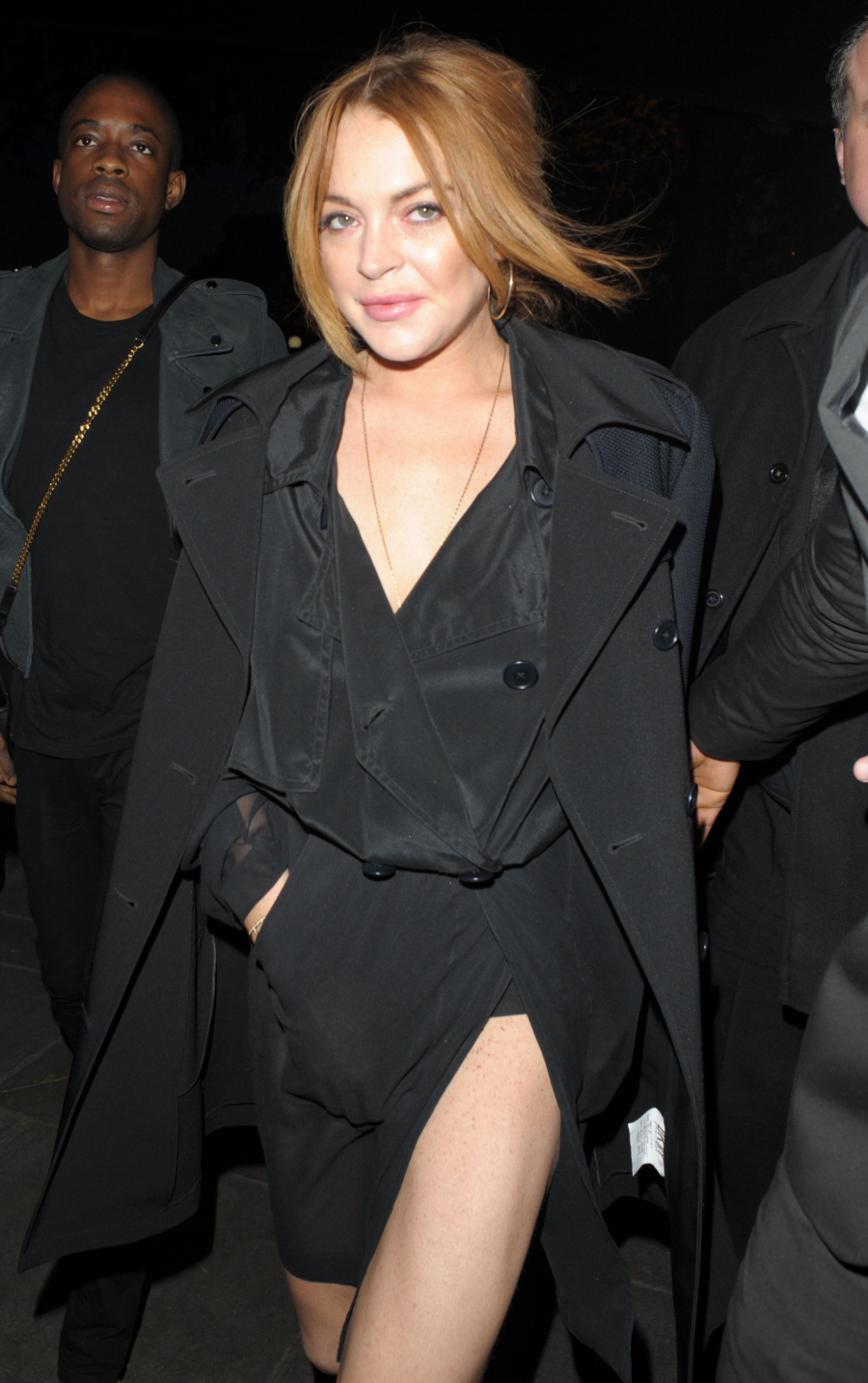 Photos courtesy of WENN, Fame/Flynet.