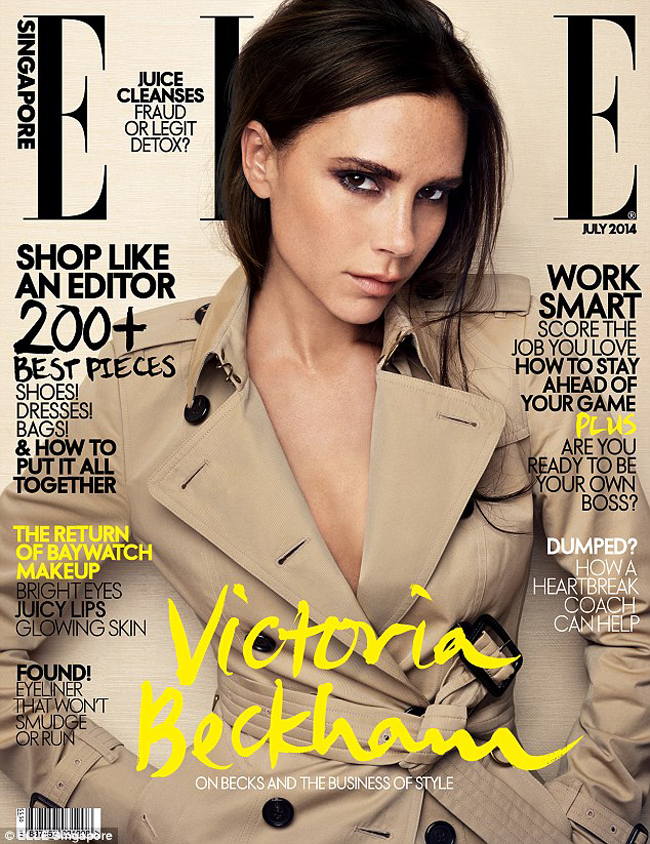 Victoria Beckham covers the July issue of Elle Singapore. I know. Another international magazine cover. A lot of us wondered if Victoria was depressed after Kimye scored a US Vogue cover, and Posh has had to settle for "lesser" covers. You know what? If I were Posh, I'd stop wanting US Vogue after the Kimye debacle. The magazine really downgraded itself by trying to appeal to the Kardashian demographic. Meanwhile … Victoria has been quietly building her international empire, and all those covers have only helped her.
Victoria's wry sense of humor was out in full force during her cover shoot. She tweeted a ton of jokes as she posed it up. I like her so much more than I did during her WAG days. Remember the boob job denials and all of that fake-looking hair? Victoria is done with pretending. She's not the greatest designer in the world (ha), but she's a brand to be reckoned with:
On her customers: "I think that she's a woman that wants to look good. Appreciates luxury. Likes fashion. I want to make a woman feel her best. I want to empower women."

On her humor: "People are probably surprised that I have a sense of humour. I like to take the mickey out of myself. As much as I take what I do very seriously, I also want to have fun. I like to poke fun at myself … And I think that surprises people."

What she's trying to accomplish: "I'm not competing with anybody else out there; I'm just competing with myself. I never went into this to prove anything to anybody, other than myself."

On taking charge of her career: "I think if you're too afraid of failure then you won't challenge yourself, then you won't move forward. I like to challenge myself."
[From Elle]
Is Victoria telling the truth about not wanting to prove anything to anyone but herself? Maybe at the beginning, she wanted to silence her critics. She wanted to be more than a footballer's wife. Now … she's carved out her own career, and I think she means what she says. If I was in her position, I'd probably be holed up in a luxurious mansion instead of pulling all-nighters before fashion shows. Vic has surrounded herself with a competent support staff, but she does work hard.
I'm including some photos of Victoria and David out in London yesterday. She was wearing jeans!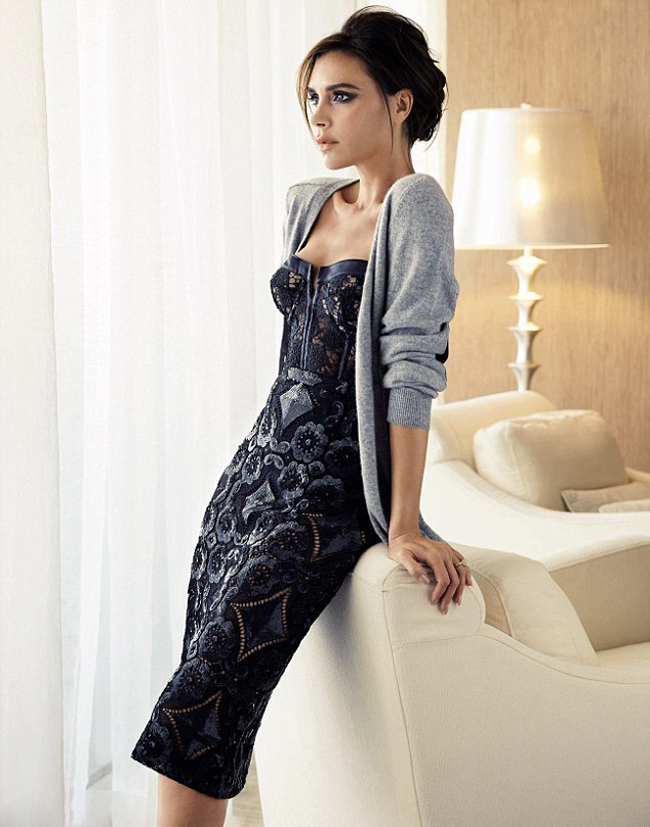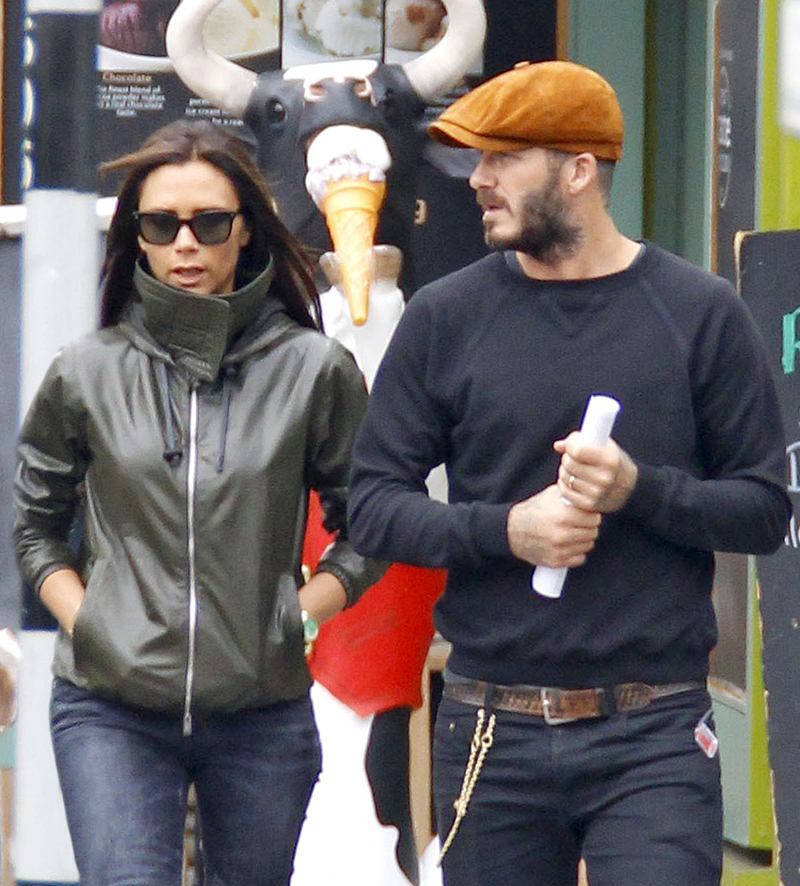 My bed is really uncomfortable x vb #fightthefrizz #VBTour pic.twitter.com/4UalkZe4OB

— Victoria Beckham (@victoriabeckham) May 11, 2014
Photos courtesy of Elle Singapore, Fame/Flynet & Victoria Beckham on Twitter