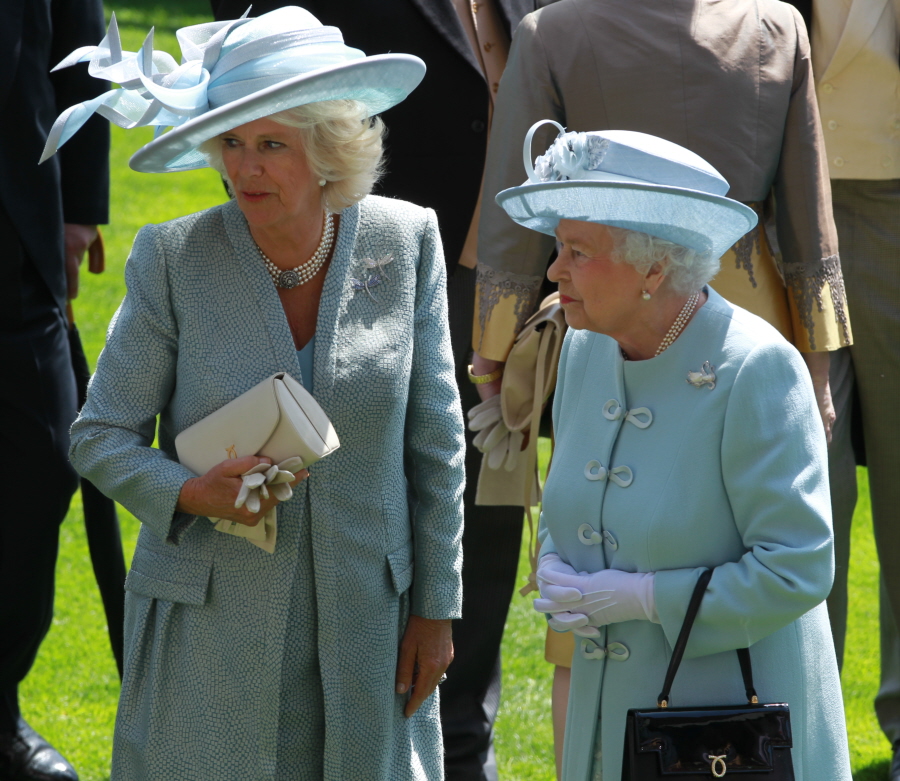 So many royal photos! I apologize, but not really. I'm always pleased to cover royal photos, and I'm really happy that many members of the royal family have been making so many appearances lately, because American gossip is deader than dead this week. Earlier I covered the photos from yesterday's Order of the Garter ceremony – go here to see. These are pics from today, at the Royal Ascot. Queen Elizabeth was in attendance, as she is every year. And most of her family came out too – I've grabbed photos of Prince Harry, Prince Charles, Duchess Camilla, Princesses Eugenie and Beatrice of York, plus Princess Anne and her daughter Zara Phillips.
The Queen might be hoping for another victory this year – at last year's Royal Ascot, one of her horses won the Gold Cup. The Queen was THRILLED. Seriously, it was the first time the monarch's horse won the Gold Cup. So I'm assuming the Queen has another horse (or maybe the same horse?) in the races this year.
As for the rest of them… Camilla looks very pretty, doesn't she? That's a good suit on her, although I don't care for her hat. Harry looks very uncomfortable, but I love the way he lifts his hat to kiss Zara on the cheek. So cute!
PS… Love the Queen's swan pin!!! I love Camilla's dragonfly pins too.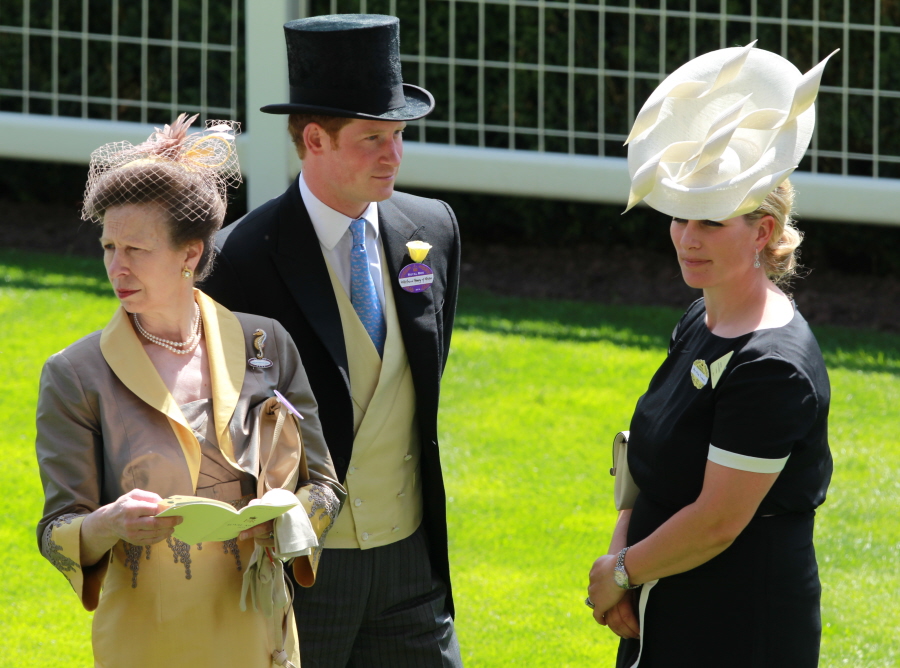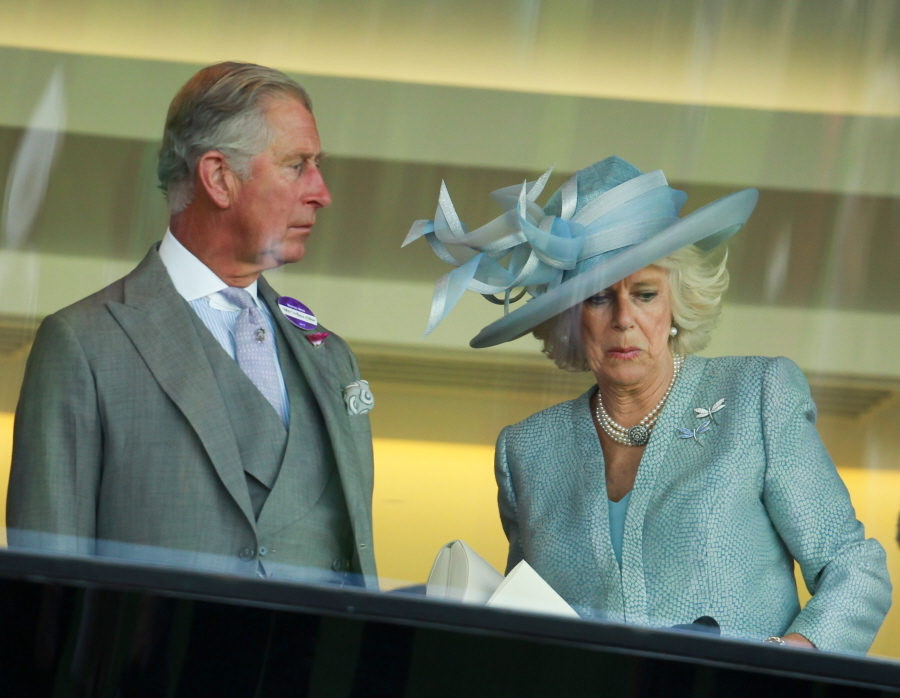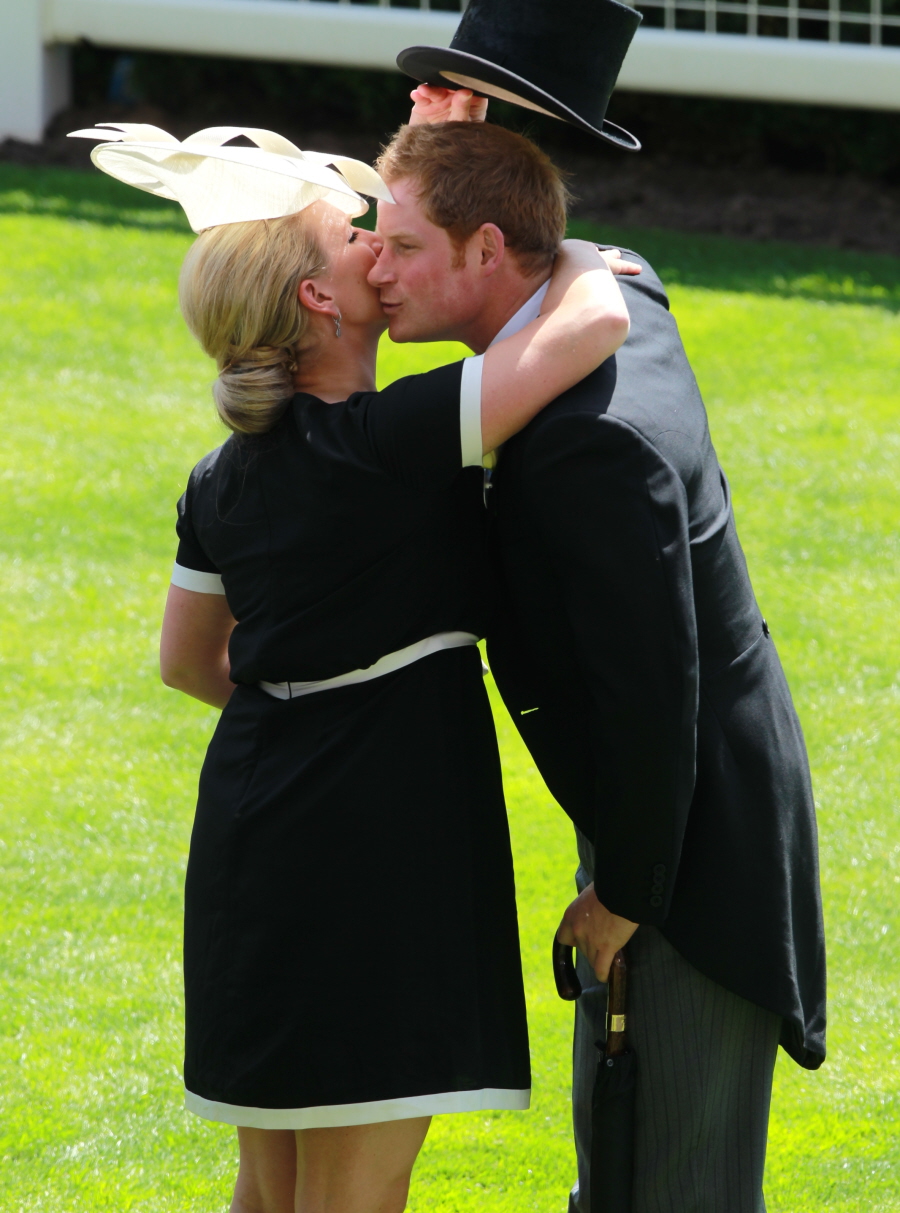 Photos courtesy of WENN.