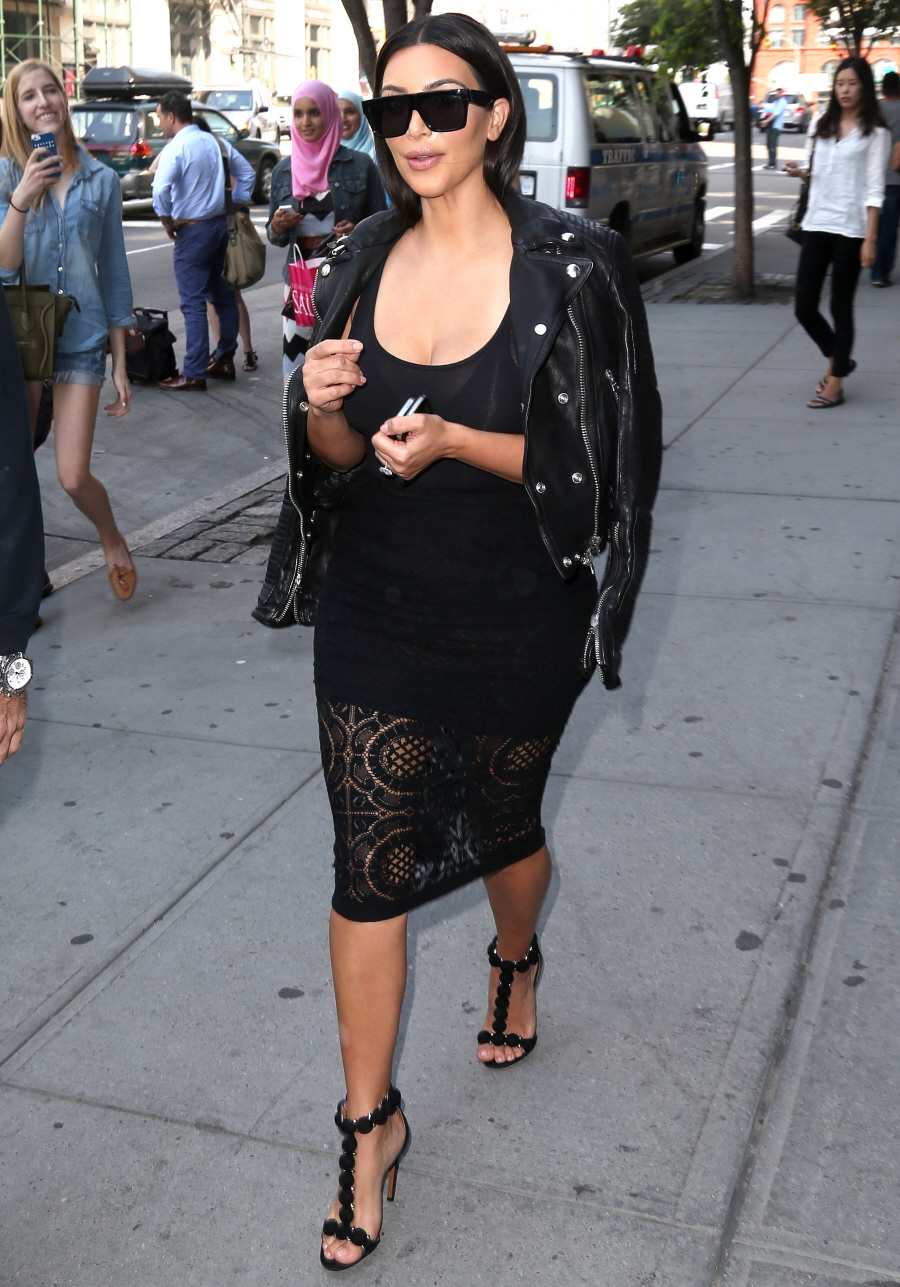 Here are some photos of Kim Kardashian during her three costume changes in NYC yesterday. Seriously! I guess I can understand the gym clothes (I never miss an opportunity to gawk at her ass of lies in workout leggings) and changing into something else after you shower, but the third costume change seems a bit… overdone. But it's Kim so whatever. Apparently, she's heading to France to meet up with Kanye. I'm sure we'll have more photos later today.
Anyway, Life & Style has a bizarre girl-on-girl hate-filled story about Kim and Beyonce. Many have claimed that Kim worships all things Beyonce, that Kim would love to be Beyonce's BFF, that Kim copies Beyonce at every turn. That might be true. But it might also be true that Kim shades Beyonce. Hard.
Kim Kardashian and Beyoncé may not be the best of friends, but they do have at least one thing in common: nannies who love to share dirt on their former employers. In the June 30 print edition of Life & Style magazine, people who claim to be former employees of Kardashian, 33, and Beyoncé, 32, dish what it was like to work for the A-list stars and care for their offspring — and it isn't pretty.

While Kardashian may have invited Beyoncé to attend her recent nuptials to rapper Kanye West, "insiders" close to the "Keeping Up With the Kardashians" star claim she has previously scorned Beyonce's 2-year-old daughter, Blue Ivy in comparison with her own North West, 1.

"She brags that Nori is cuter than Blue Ivy," one source told the tabloid. "She loves it."

Not only is Kardashian accused of slamming Beyoncé's girl, sources claims the newlywed also has strict rules when it comes to North's wardrobe and her nannies' proximity to her person when out in public. "Kim dresses her daughter in only neutral colors," reads the report, adding, "Kim demands her posse walk behind her."

While Kardashian may not have the closest bond with her employers, Beyoncé has a bigger problem on her hand: six of them, to be exact. According to the magazine's report, the "Single Ladies" performer has been known to employ a half-dozen nannies to care for Blue Ivy, her daughter with husband Jay Z.

"She doesn't have to do any of the dirty work and can just be loving and doting," said a "family insider." "She's a good mommy, but it seems easy when you have six nannies!"
[From International Business Times]
World-class shade. I can feel Solange's Fists of Bey-Justice coming for the Ass of Lies as we speak. It's more than possible that Kim trash-talks Beyonce (and Blue Ivy, for the love of God) in private, in front of the nannies. Although I doubt she would disrespect Beyonce in front of Kanye. He wouldn't be able to stand it. As for Beyonce and the idea that she has six nannies… yes. I believe that. I also believe that Beyonce's 24-hour documentarian probably carefully edits out the nannies' participation.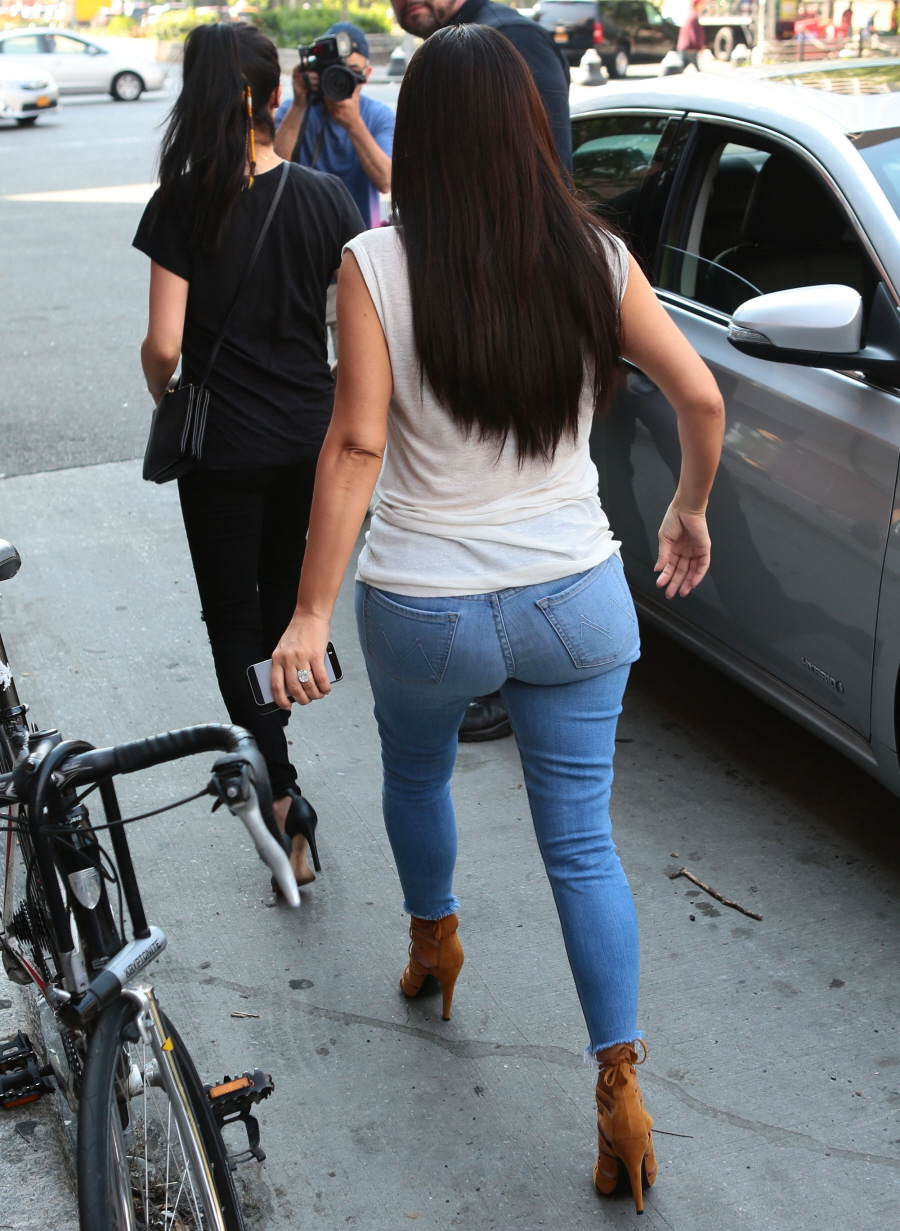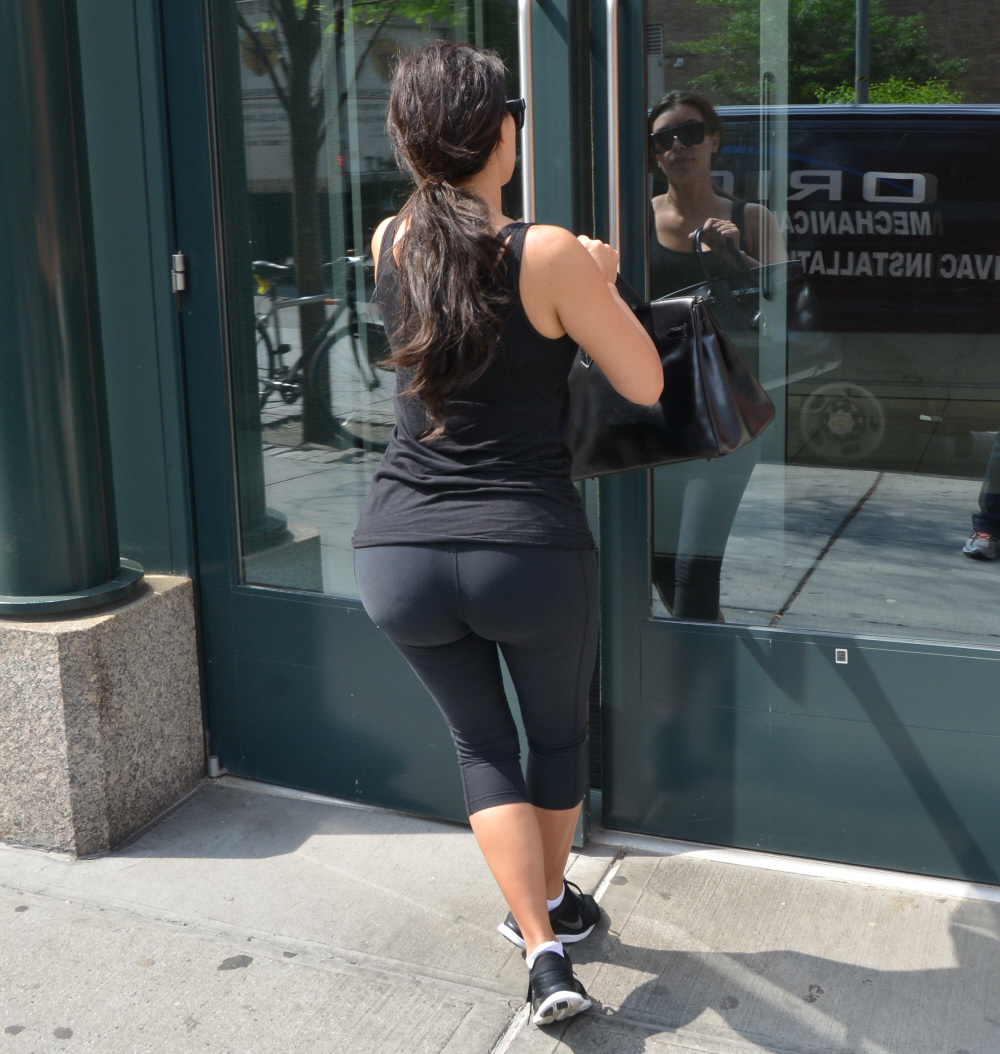 Photos courtesy of Fame/Flynet and WENN.