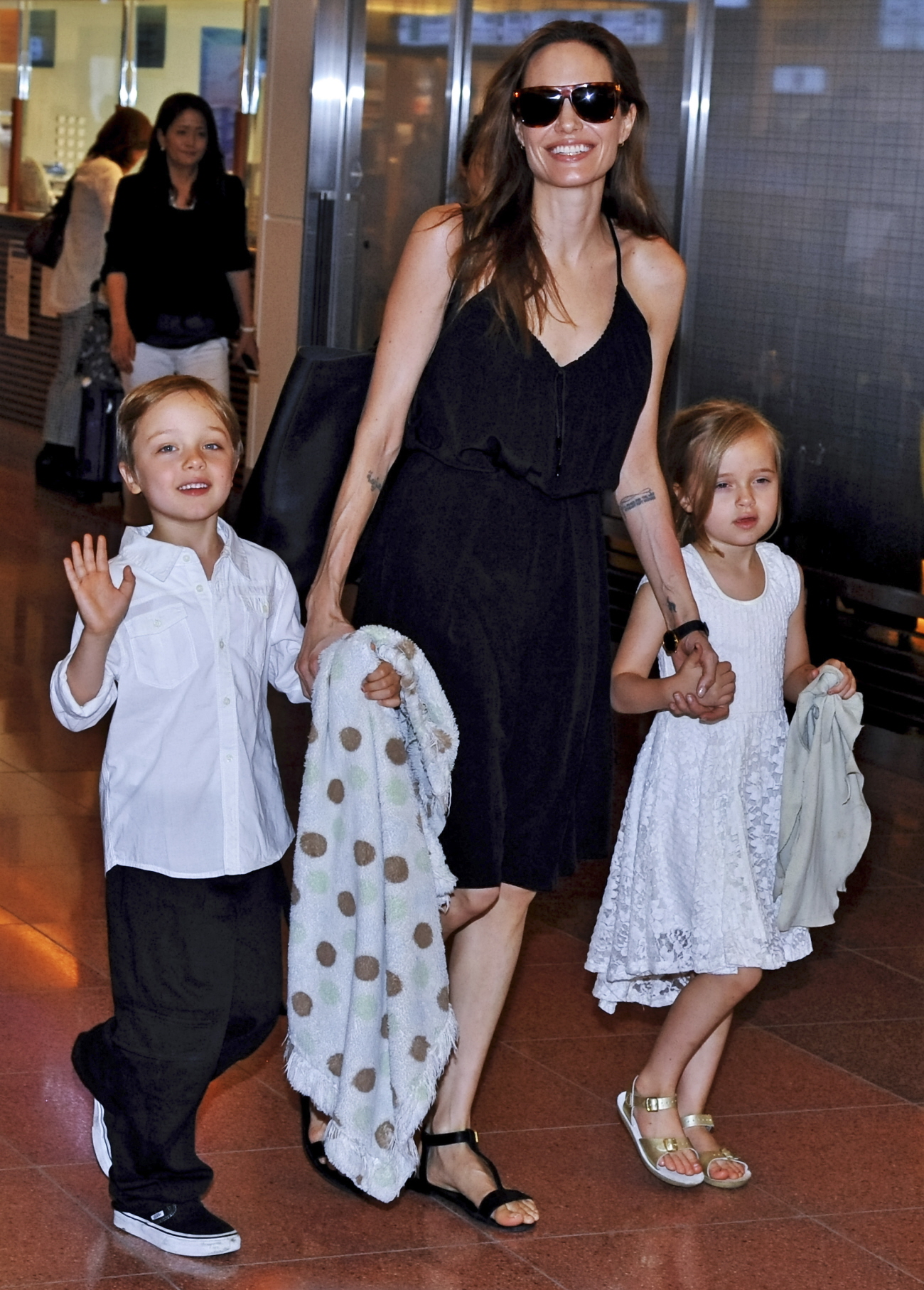 Here are some great photos of Dame Angelina Jolie (YES) and four of her children arriving in Japan yesterday. Angelina is going to be premiering Maleficent in Japan, that's why she flew in with the kids. I'm counting four – Knoxy, Vivienne, Shiloh and Pax. No Maddox, no Zahara. Madd and Z got to go to London two weeks ago, that's probably why. Now it's time for Dame Angie to spend some quality time with the other kids.
I sort of miss seeing Zahara's street-style fashion, because Z has much better style than her mom. But I enjoy seeing Knox and Vivienne so much – they're getting so tall! Vivienne is going to be such a beautiful woman. She seems like a girly-girl too. Knox's wave to the paps is killing me! He must be low-key like his dad. I should note: these kids are remarkably well-behaved considering they just got off a 10-hour flight, easy. Probably longer.
Shiloh's shaggy pageboy hair is killing me too! It's so cute. She probably wanted it to look like Mick Jagger circa 1973, but it basically looks like Shy Di circa 1981, maybe even the famous Dorothy Hamill haircut. Also, is seems like Shiloh is a skateboarder now, and Brad and Angelina just installed a HUGE skate-park at their Los Feliz home – you can see the photos here.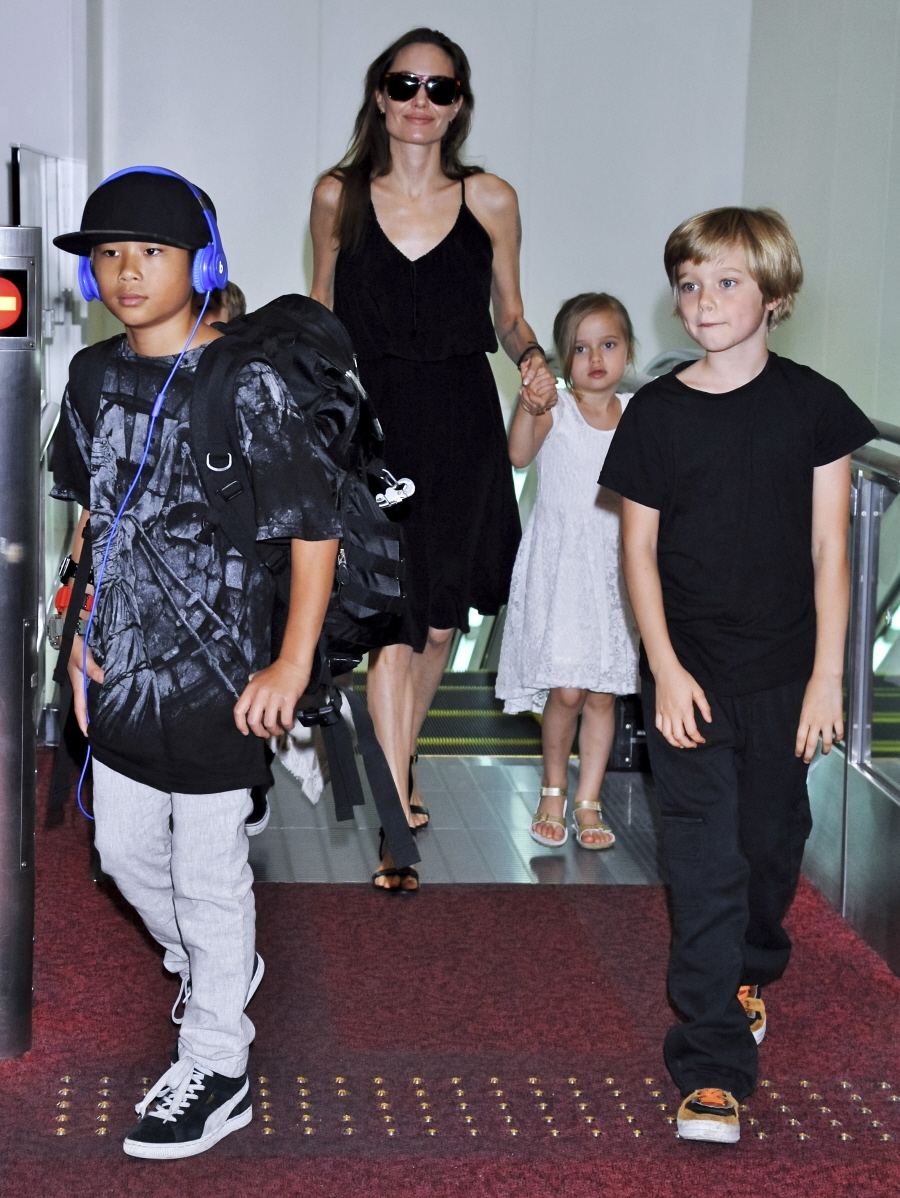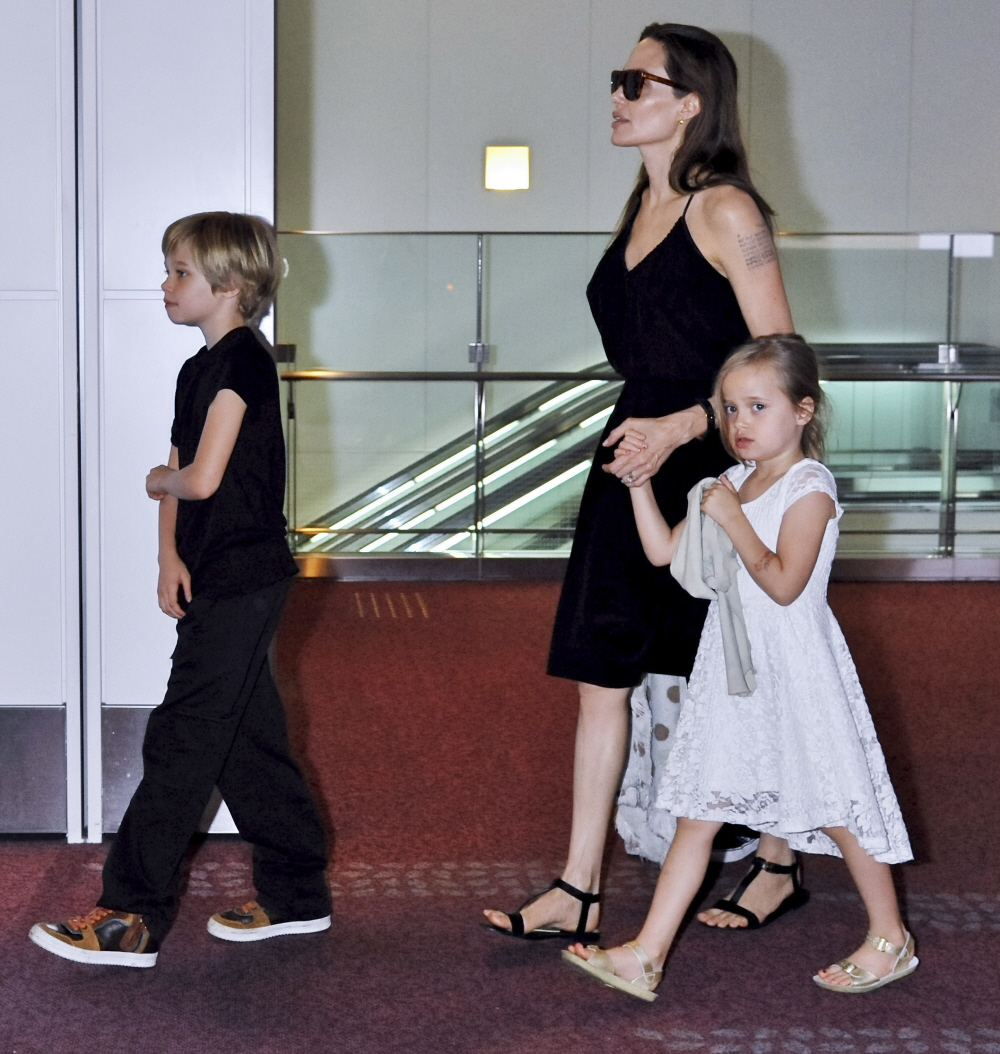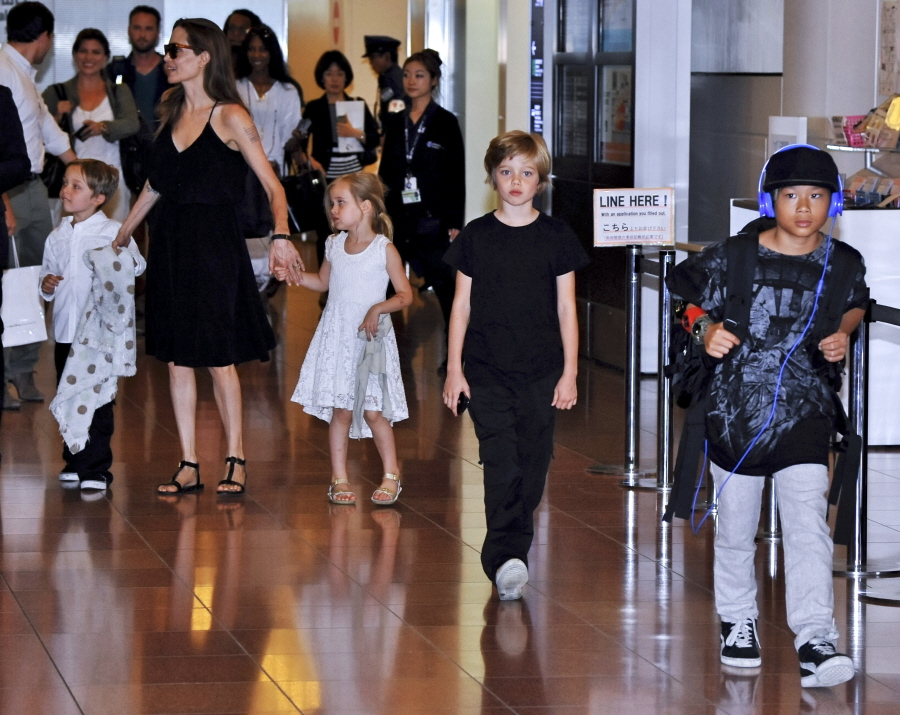 Photos courtesy of WENN.