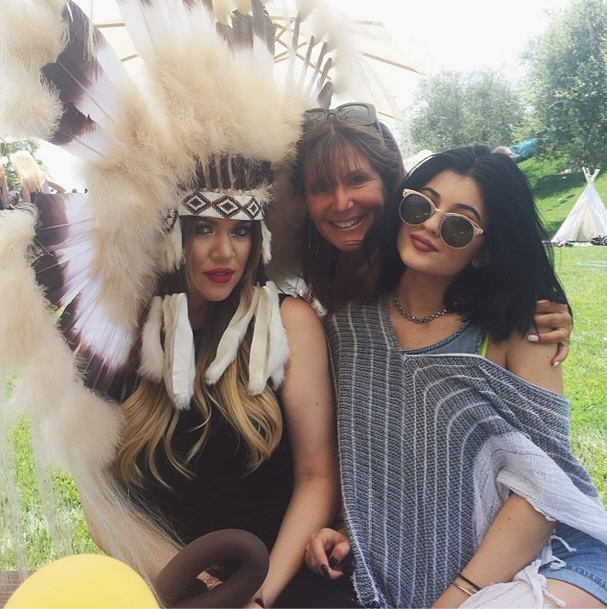 Over the weekend, Kim Kardashian threw a big party for North West's first birthday. The event was surprisingly kid-friendly, and I guess Kim invited all of her friends with kids, plus the whole Kardashian-Jenner clan. Kim dubbed the event "Kidcella" (like Coachella) I guess because there was a loose, festival sort of atmosphere. There was a ferris wheel, face painting, food and fun.
It was all fun and games until Khloe Kardashian decided to wear a gigantic feather headdress and she and her sisters posted the photos on their Instagram accounts. Apparently, this is the headdress of a grand chief. And now it's being worn by a Kardashian famewhore with an ass of lies. Makes sense. People are upset, as they should be. This is about on par with Pharrell Williams "dressing up" as a Native American on the cover of ELLE UK. Cultural appropriation is all the rage right now.
Now, all things being equal, I think Khloe is an idiot for this, but I can't get too worked about it because I expect this kind of stupidity from that whole family. Personally, I think the bigger cultural insensitivity/racism issue involving Native Americans these days is the continuing saga of why the owner of the Washington Redskins won't simply change the f—king name of the team. At this point, can't we all agree that historical racism isn't something worth protecting for another generation? Just change the name of the team, for the love of God. How about the Washington Ocelots? That would be so cute.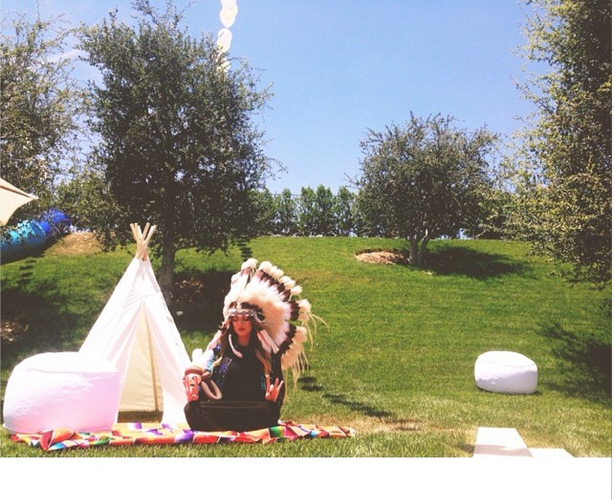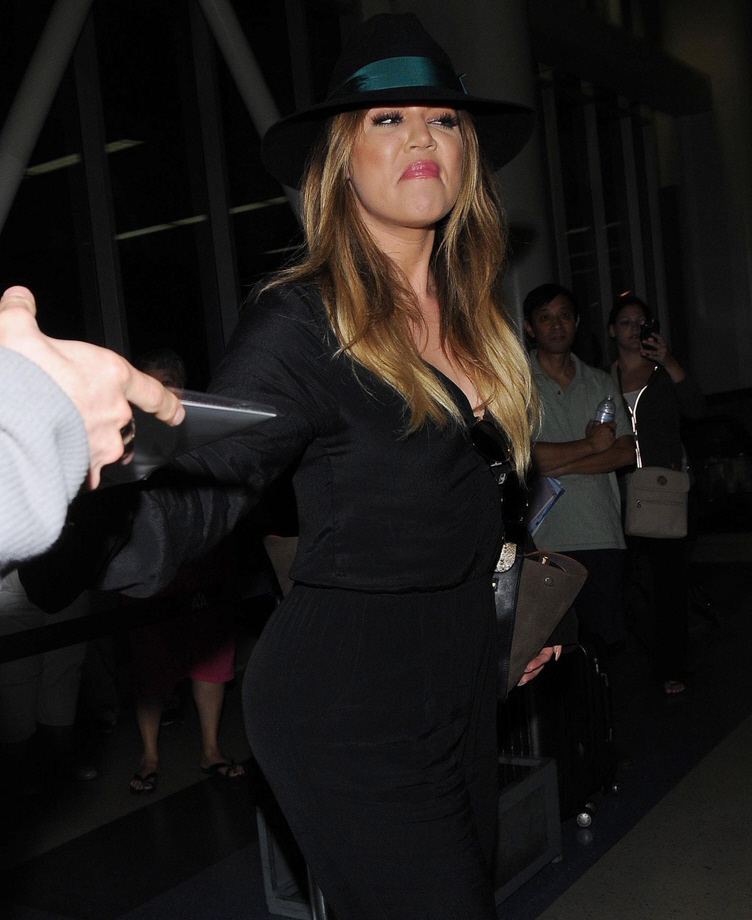 Photos courtesy of Pacific Coast News, Instagram.