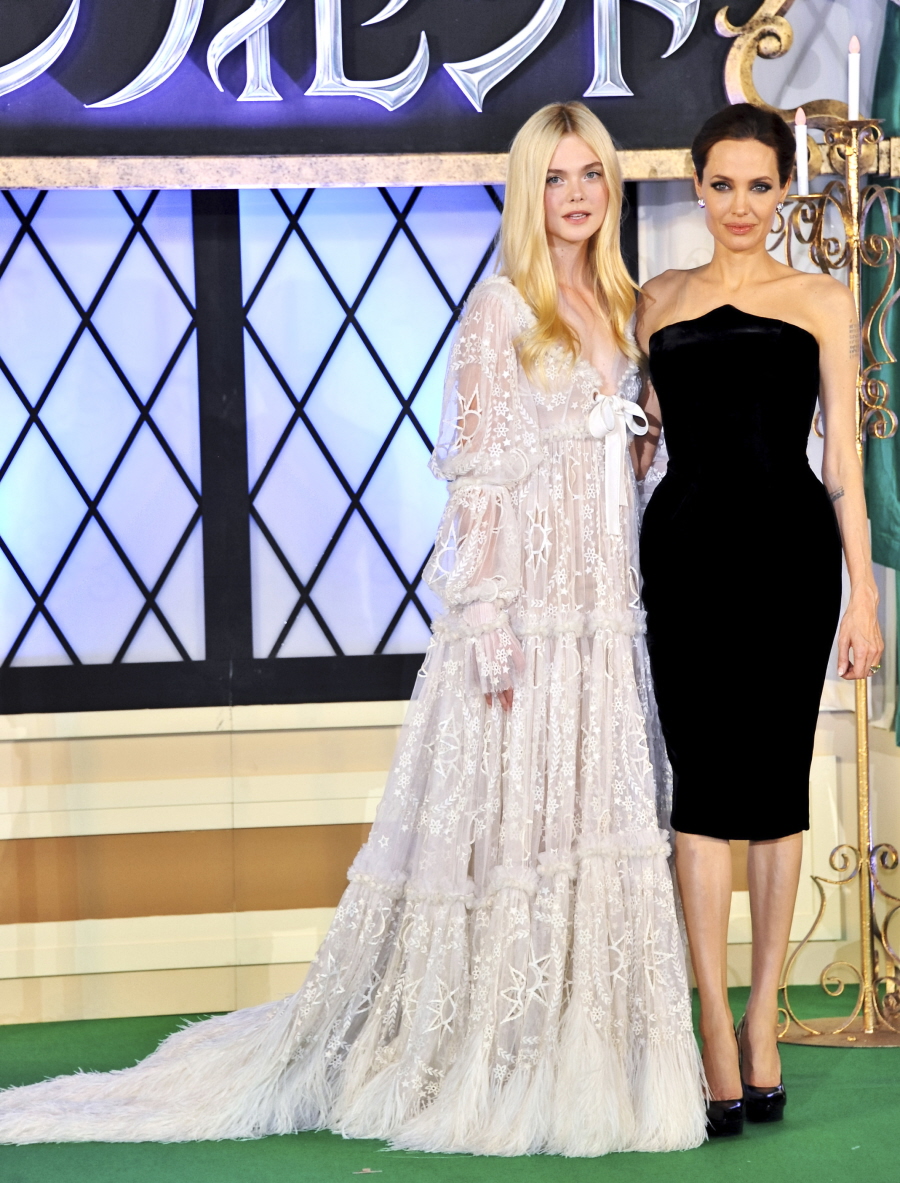 Here are some photos of Angelina Jolie and Elle Fanning at the Tokyo premiere of Maleficent today (yesterday? tomorrow?) at the Ebisu Garden Place. This really wasn't a god day for fashion p0rn from either woman. Shall we start with Angelina? Sure. Angelina wore a fancy version of a black tube dress. On the plus side, it's not a sack. On the minus side, it's a black tube dress and she has worn versions of this dress a million times before. COME ON, ANGIE. I mean, Dame Angelina. The dress is Atelier Versace, and I like the "peaked" neckline, although I'm pretty sure that she wore nearly the same (non-peaked) dress to one of Brad's premieres a few years ago, and it was also Versace. The House of Versace: providing sack dresses and tube dresses to Angelina Jolie since 2001.
As for Elle, she wore Alexander McQueen Fall 2014. Can you believe that this is a current design from the House of McQueen? Ugh. This looks like a gigantic doily!!!!! With feathers on the hem. Nooooooo.
As for how the film is doing – Maleficent has already cracked the half-a-billion mark. According to Box Office Mojo, the film has made $521,580,000, making it the best box office showing of Angelina's career. Good for her.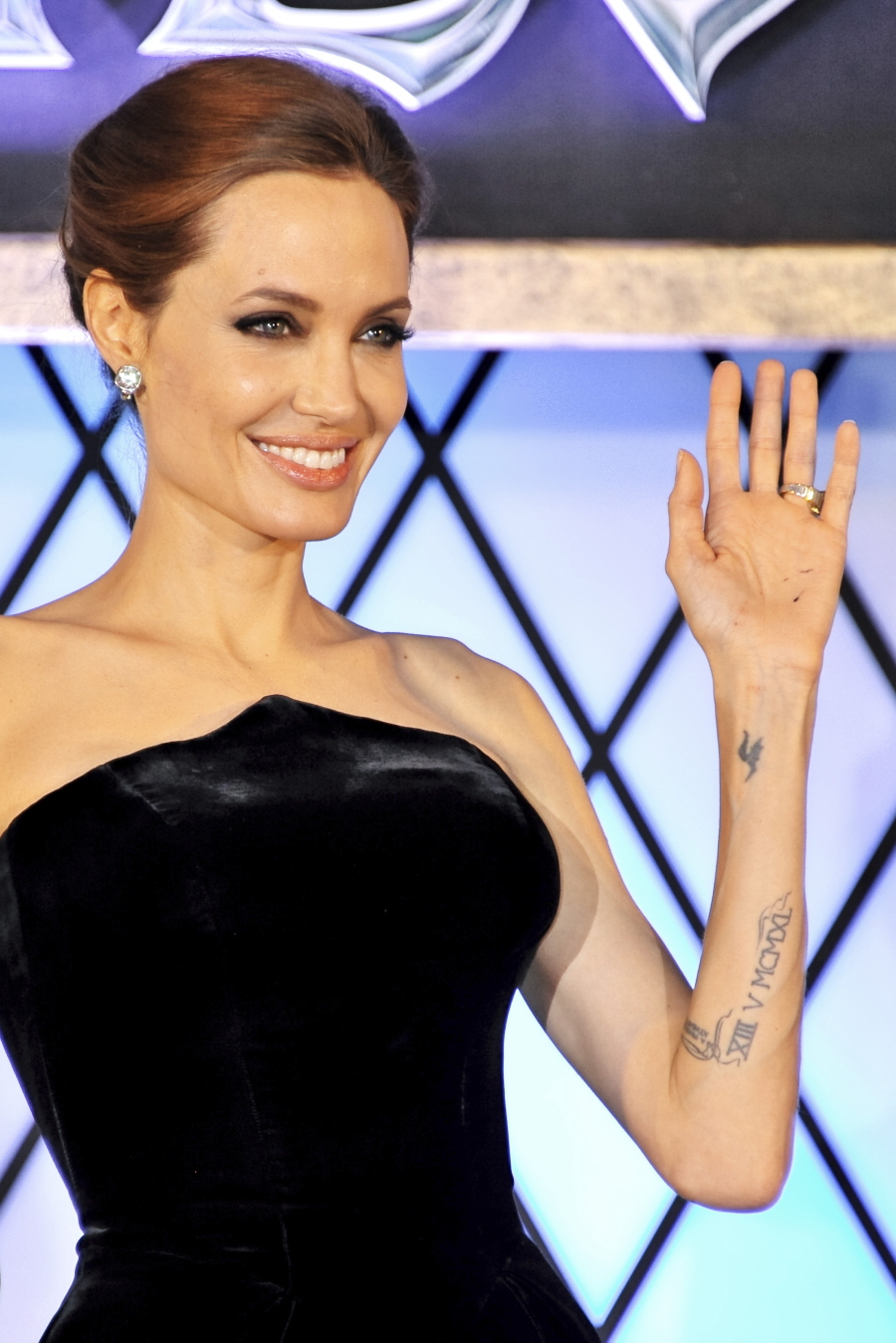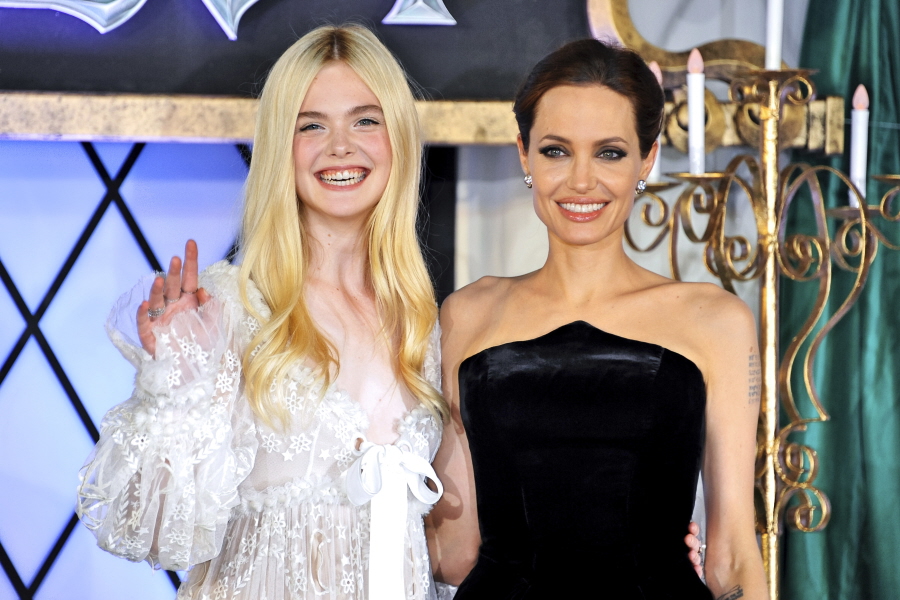 Photos courtesy of WENN.