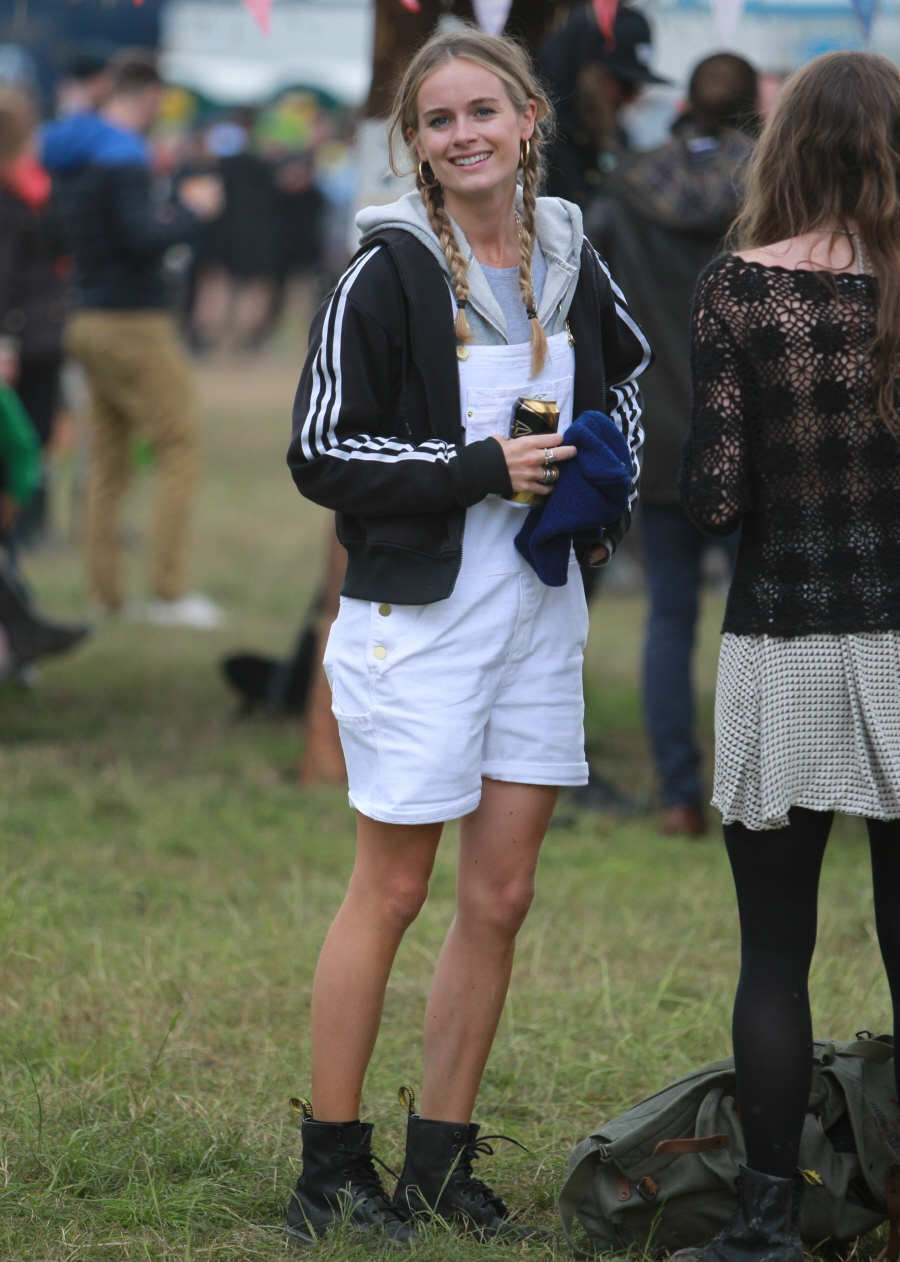 Remember how sources said, just prior to Cressida Bonas and Prince Harry's breakup, that Cressy is just too much of a free spirit, and she's the kind of girl who would prefer going to Burning Man rather than be a royal bride? Well, that assessment was seemingly dead-on. Here are some photos of Cressida at Glastonbury Music Festival – in some of the photos she's carrying a backpack, and I would assume she's camping out and living that particularly weird "elite boho" lifestyle afforded to heiresses and aristocrats. "Look, darling! Mud! How delightfully peasanty!"
Maybe I'm just mad. Last year's Glastonbury Music Festival had a very special attendee: Benedict Cumberbatch. Cumby wore scarves, flip-flops and ugly hats. It was magnificent. But he's working now, so no Cumby in Glastonbury. We have to make due with Cressida. I have to hand it to her though – she still looks incredible with no makeup and messy hair, stuffing her face with beer, pizza and ketchup-drenched chips. Maybe I'm showing my age, but I bet the pizza there is nasty.
The UK papers say that Cressida was flirting with actor Will Poulter, best known to me as "the fake son" in We're the Millers. He's a 22-year-old English actor who can do a pretty good American accent. Sources said: "Loads of people wanted to get chatting to her, but she spent most of the night chatting to Will. They really hit it off. They've got lots of mutual friends from London and the conversation was clearly flowing freely. Cressida barely stopped grinning all evening."
Anyway, Cressida is fine, it seems. She didn't get her prince but she did get to keep her free-spirited boho lifestyle. She gets plum acting jobs and time off from her job to attend music festivals. She'll probably end up married to one of Harry's friends. And will he regret letting her go? I don't know. I think he saves his regrets for Chelsy Davy. I think he was probably happy to let Cressida the drama queen go. She either tried to play him and failed miserably, or she never wanted to marry him in the first place.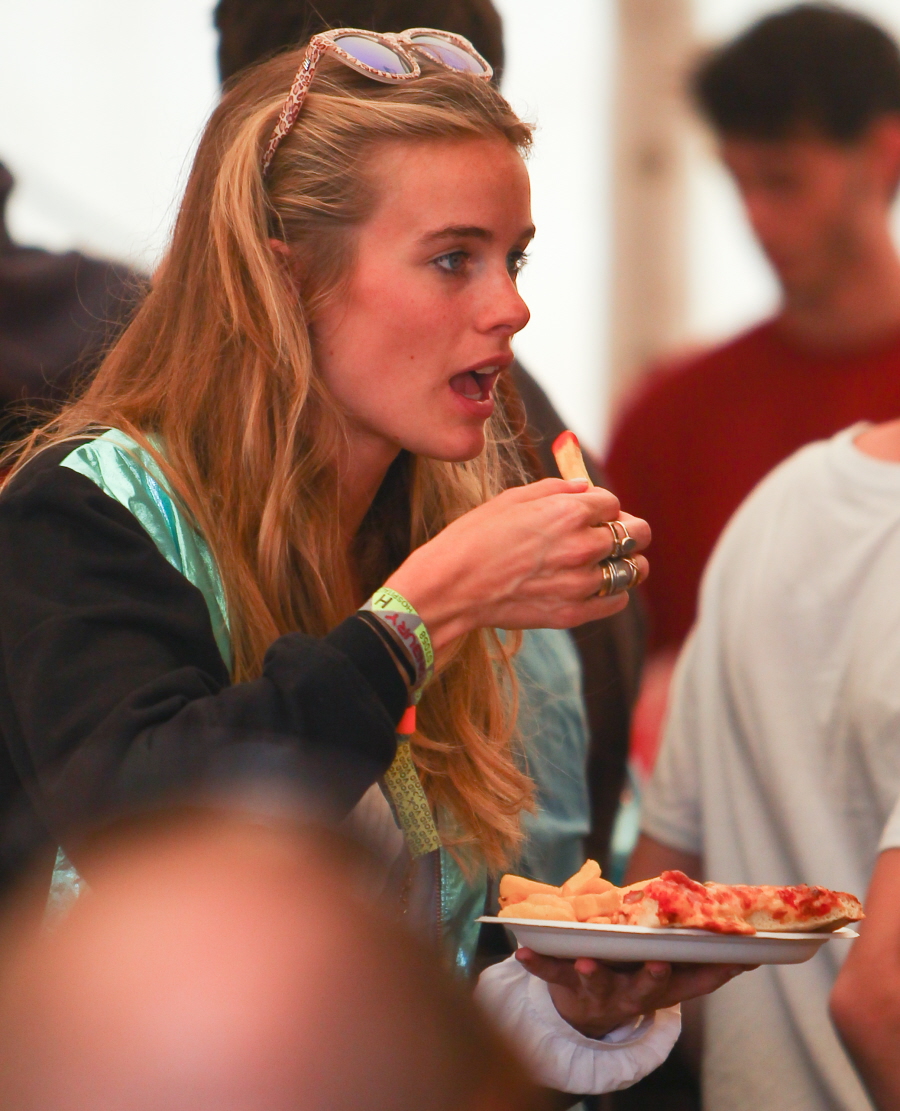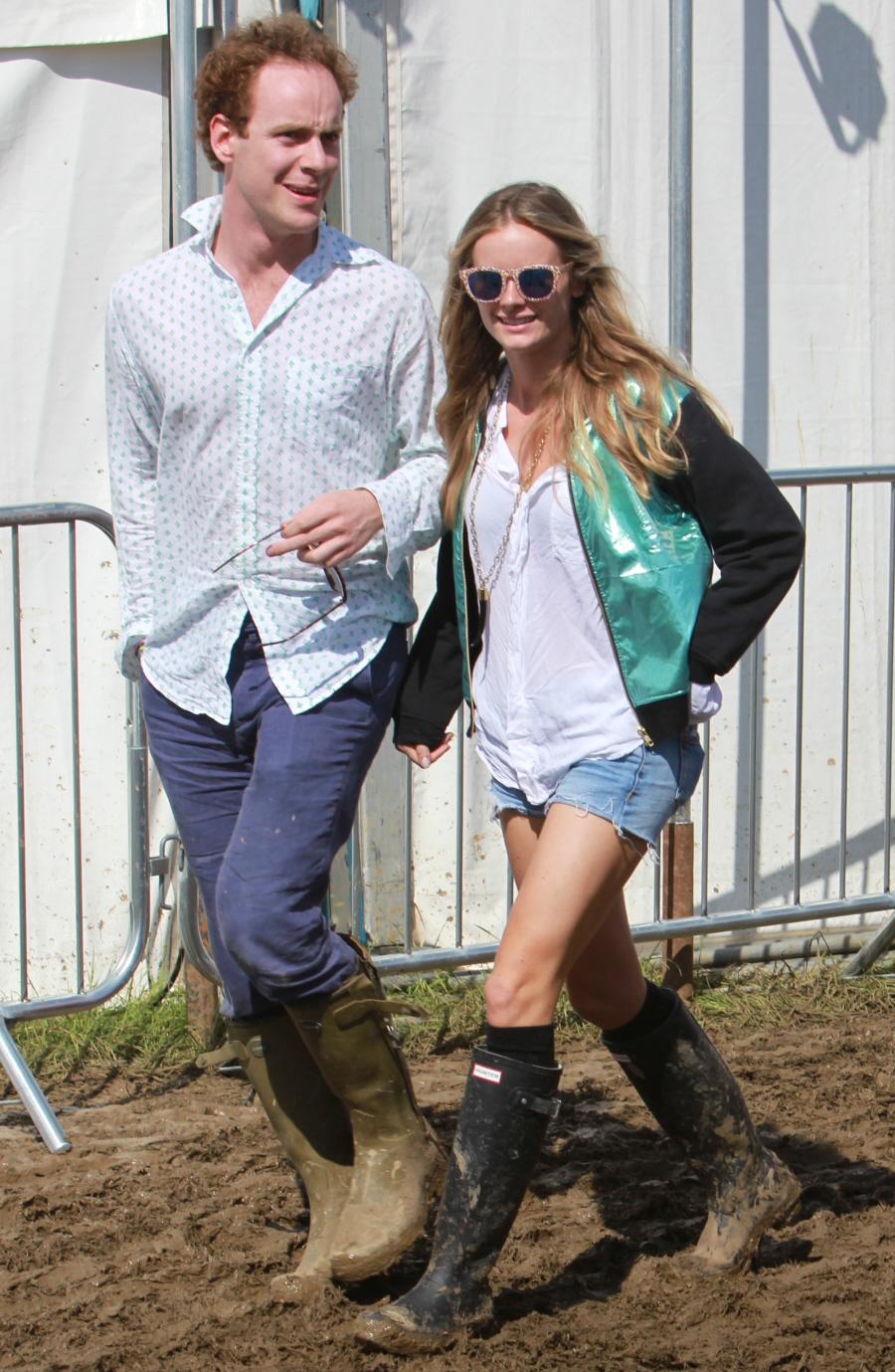 Photos courtesy of WENN.