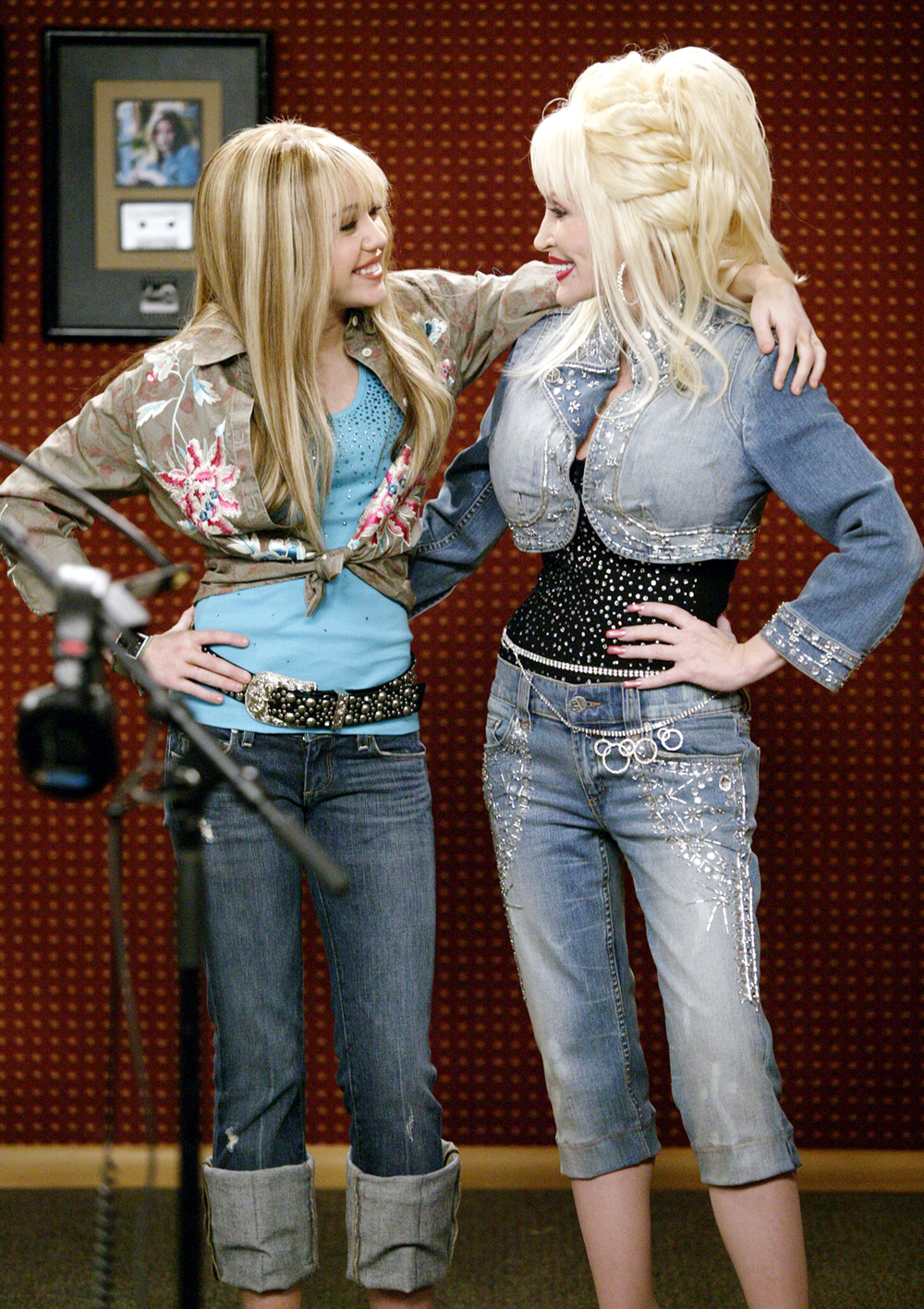 Dolly Parton just got quite a slap in the face from the producers of the upcoming "Hannah Montana" film. They'd asked her if she'd reprise her role as Aunt Dolly, and she excitedly accepted. They didn't say anything else to her, and lo and behold once the script came out, Parton discovered she wasn't included.
It's all over the Internet that Dolly Parton will be in the upcoming "Hannah Montana" movie, but Parton says she didn't make the cut. "I'm not in the movie," she said. "I wish I had been."

According to Parton, producers had asked her early on if she would revisit her recurring TV role as Aunt Dolly in the film, due out April 10, starring teen sensation Miley Cyrus.

"I said I would love to! I assumed that they were gonna be writing me a part," she said in a recent interview.

But her character was not included in the script.

Even though she's disappointed, Parton said little kids still come up to her all the time, saying "Hi, Aunt Dolly!" The 63-year-old singer called doing the TV show "probably the best move" she's ever made, since it introduced her to an entire new generation.

Parton is now blogging on her Web site and is active on her Facebook and MySpace pages.

"I feel like I came from the dark ages into the light ages. When I first started out, we didn't even have electricity," she said. "I was singing on TV before we even owned one. Now here I am in this high tech world. I don't even know half of what the stuff means. But I'm on it."
[From Pantagraph.com]
That stinks about not being included in the film, but at least Parton was able to take something good away from it. She has a vivacious, upbeat, infectious personality, and I'm not surprised that young kids would still get a kick out of her. It's definitely been a good career move, all in all.
I can't imagine why the "Hannah Montana" producers cut her part. Dolly seems like a consummate professional who people would want to work with. It's probably nothing personal and came down to the film's length or some other technical or business issue. Nonetheless… let's hope the producers at least send an apology her way.
Here's Dolly filming a music video on the Hollywood Walk of Fame on February 4th. Header with Miley Cyrus in 2006. Images thanks to WENN.