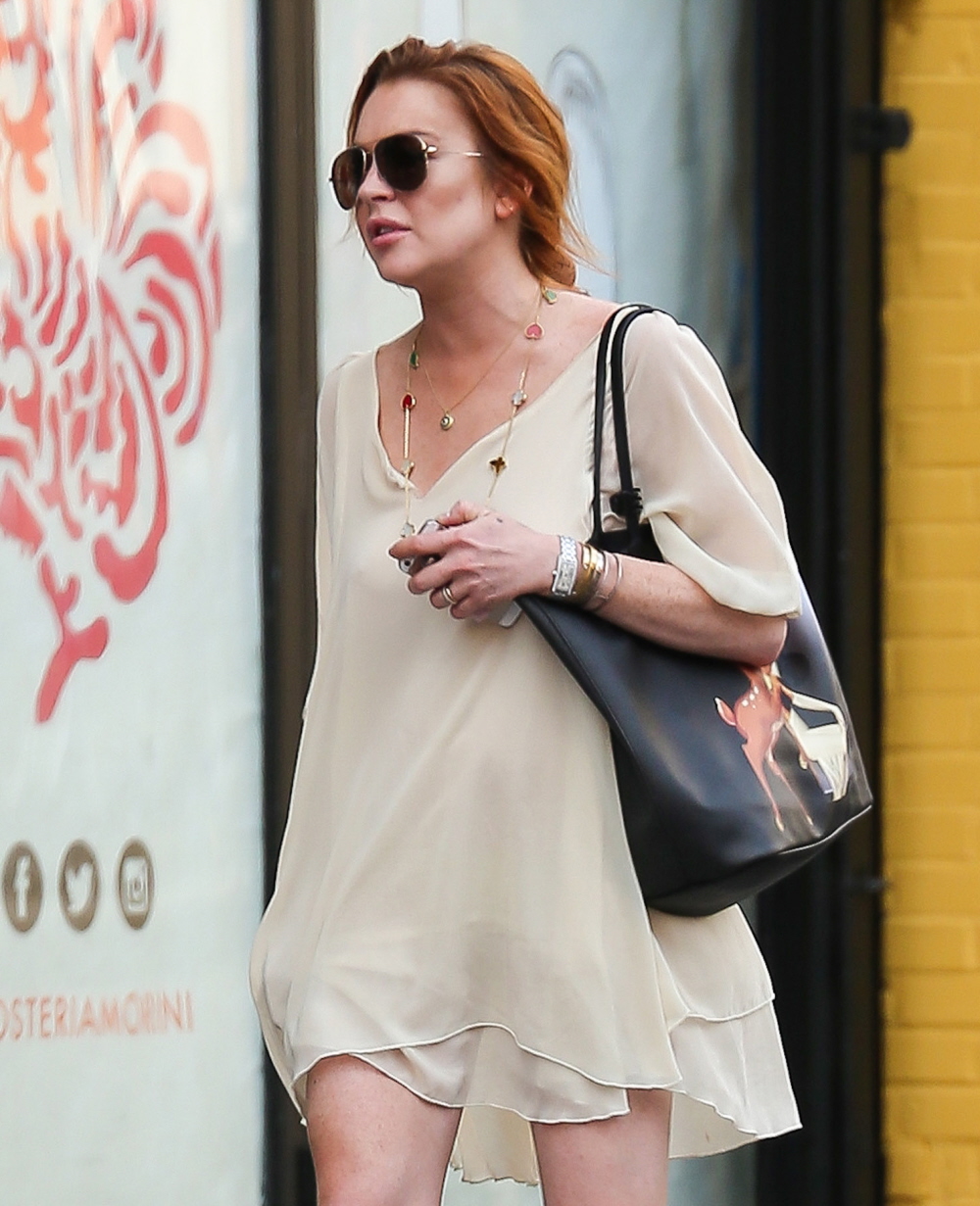 Last December, "sources" claimed that Lindsay Lohan was planning to sue the makers of Grand Theft Auto for including a character, Lacey Jonas, which bears a slight resemblance to Lindsay. I thought LL was delusional for even thinking about a lawsuit, but I also thought that Lindsay probably makes money this way – she sues random people/companies hoping that they'll just throw some money at her, hoping she just goes away. And for the most part, that's worked for her in the past. Remember when she sued E*TRADE because their commercial included a "milkaholic" baby named Lindsay? E*TRADE settled out of court with LL. She's hoping for a repeat.
Last December we reported that actress and controversy magnet Lindsay Lohan had called her lawyers about the inclusion of a character with her likeness in the blockbuster video game Grand Theft Auto V. Now Lohan has filed suit against Take-Two Interactive and subsidiary publisher and developer Rockstar Games, the maker of GTA V.

The suit claims that the character Lacey Jonas is an "unequivocal" reference to Lohan, depicting everything from her likeness to her clothing line to the Chateau Marmont hotel where Lohan once lived.

"The portraits of the Plaintiff (Lohan) incorporated her image, likeness, clothing, outfits, Plaintiff's clothing line products, ensemble in the form of hats, hair style, sunglasses, jean shorts worn by the Plaintiff that were for sale to the public at least two years" the suit claims.

Suing over a parody strikes me as a bad idea, no matter how desperate one's situation. Whether Lohan is seeking extra publicity or a cash out on the best-selling video game of all time, it's more than a little sad that she'd acknowledge that the character Lacey Jonas is a portrayal of herself.
Forbes then goes on to analyze the legal standing, and basically they say that Lindsay is a crackhead for bringing this suit. The goal isn't to bring this to trial though – Lindsay is just hoping for a quickie settlement, as I said. What will she do is Rockstar Games fights her? What if they WANT to go to trial? Hahahaha. Which brings me to a different point: who has been funding LL's crack shenanigans in London? I have some ideas, of course. Some say she's got a married sugar daddy who has put her up in a nice hotel. Some say she's just doing what she always does when she's overseas – taking any "job" she can get.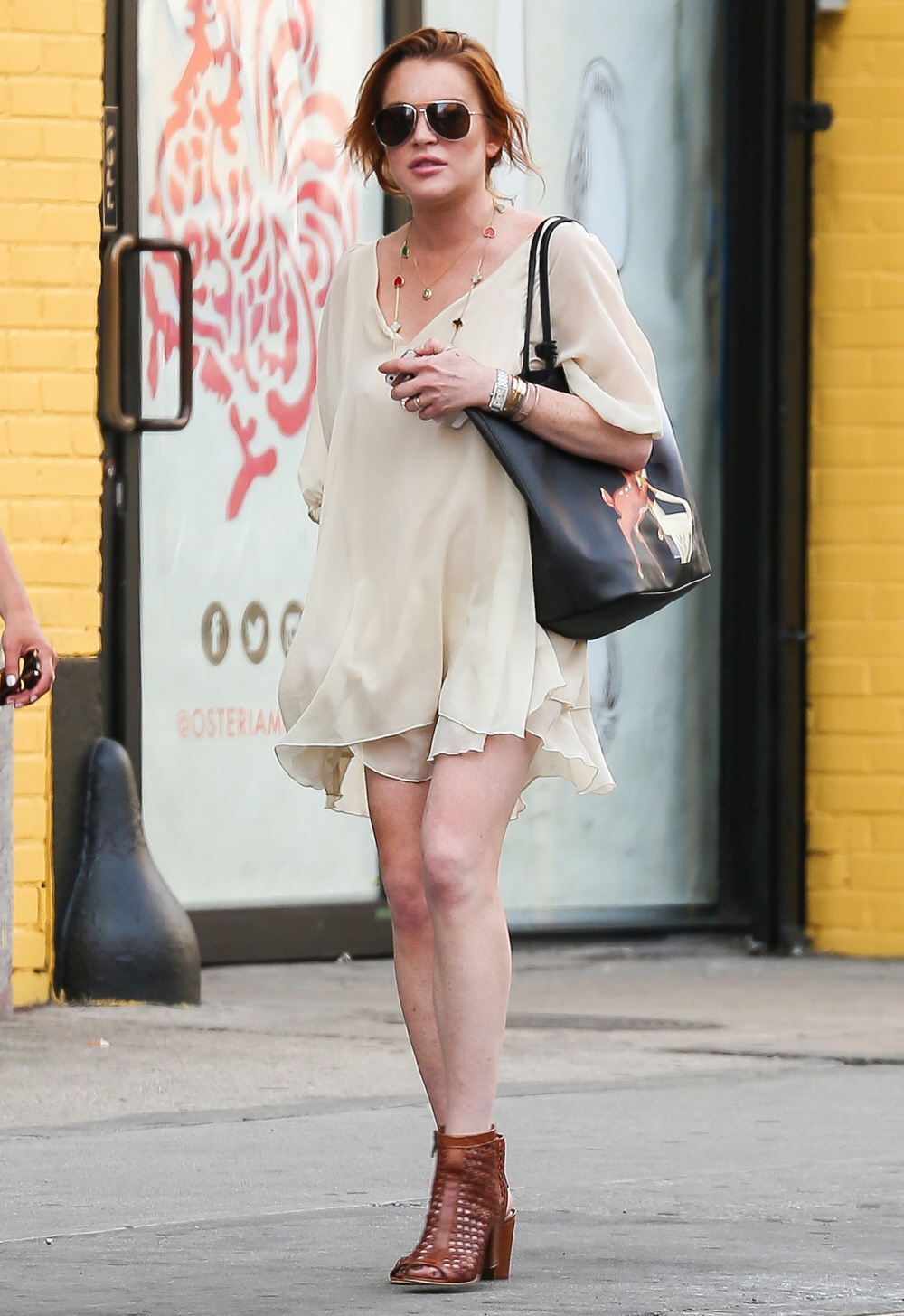 Photos courtesy of Fame/Flynet.