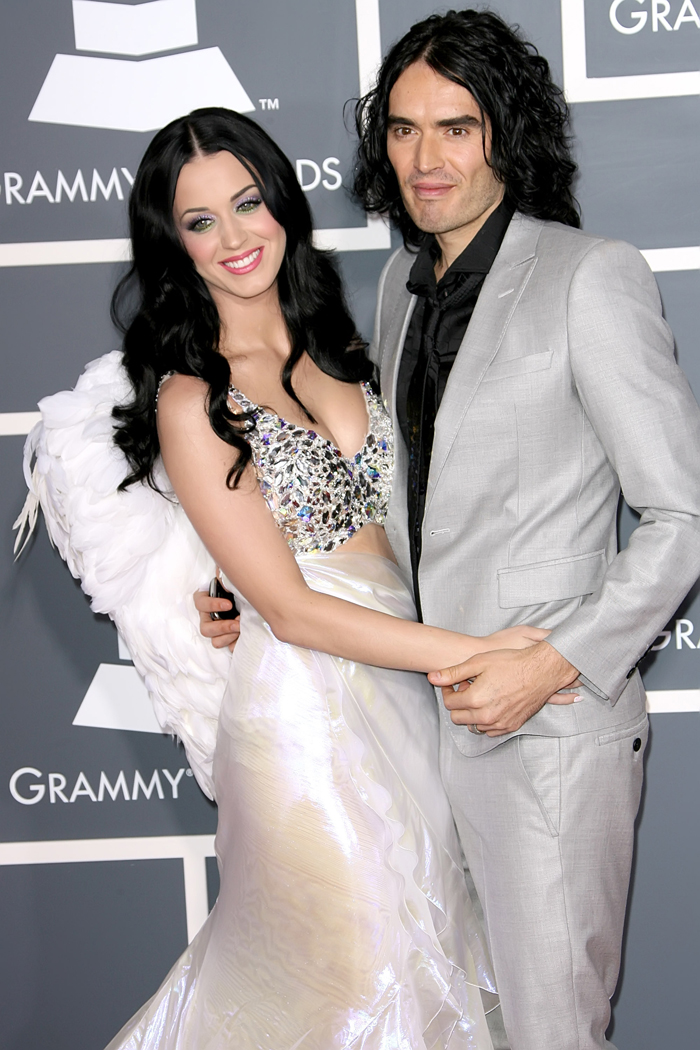 This post seems like a great reason to bust out some 2010 Katy Perry Grammy photos. She was still with Russell Brand, who looks terrified to be standing next to a grown woman dressed as an angel. There's a new story about the Ghost of Katy-and-Rusty Past. I'm not sure how accurate it is, but MSN says Katy desperately wants an annulment so she can have "a clean slate" and remarry someday in her church. Rusty isn't cooperating and keeps ignoring Katy's requests with his people. Huh.
Back to the angel stuff. Katy tweeted yesterday about a "miracle" that occurred as she was performing in Sunrise, Florida. She was singing "By the Grace of God" when a white feather floated past her. This feather was only a piece of some backup dancer's costume, but Katy took it as a sign that angels are protecting her:
My favorite part of the night was when I was singing By the Grace of God & a little white feather (presumably from a costume) floated by…

— KATY PERRY (@katyperry) July 3, 2014
& it reminded me about the angels & how, maybe, they are still looking after me, helping me continue to put one foot in front of the other.

— KATY PERRY (@katyperry) July 3, 2014
She's so loopy, but whatever it takes to keep going, right? Lots of people believe in angels. Not me, but Katy's pretty hard-core, evengelical Christian when it suits her purposes. Katy also took time yesterday to tweet her enthusiasm for UFO Day. She really does believe in little green men and once said, "I do hope that when the aliens come, they'll recognise me. I'll be like, 'Please don't kill me, I wrote a song called 'E.T.'"
*eye roll*
Here's a new ad for Katy's latest perfume called Royal Revolution.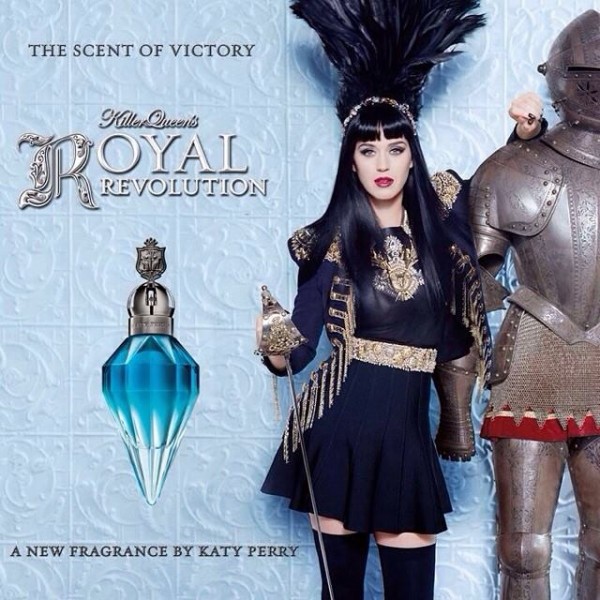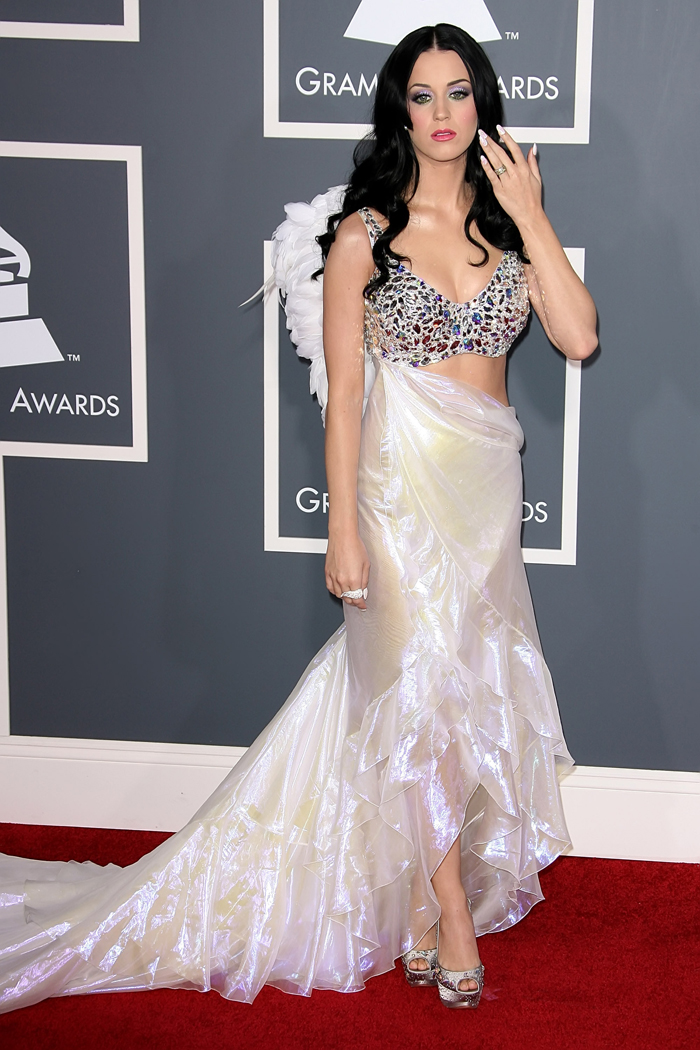 Photos courtesy of Katy Perry on Twitter & WENN