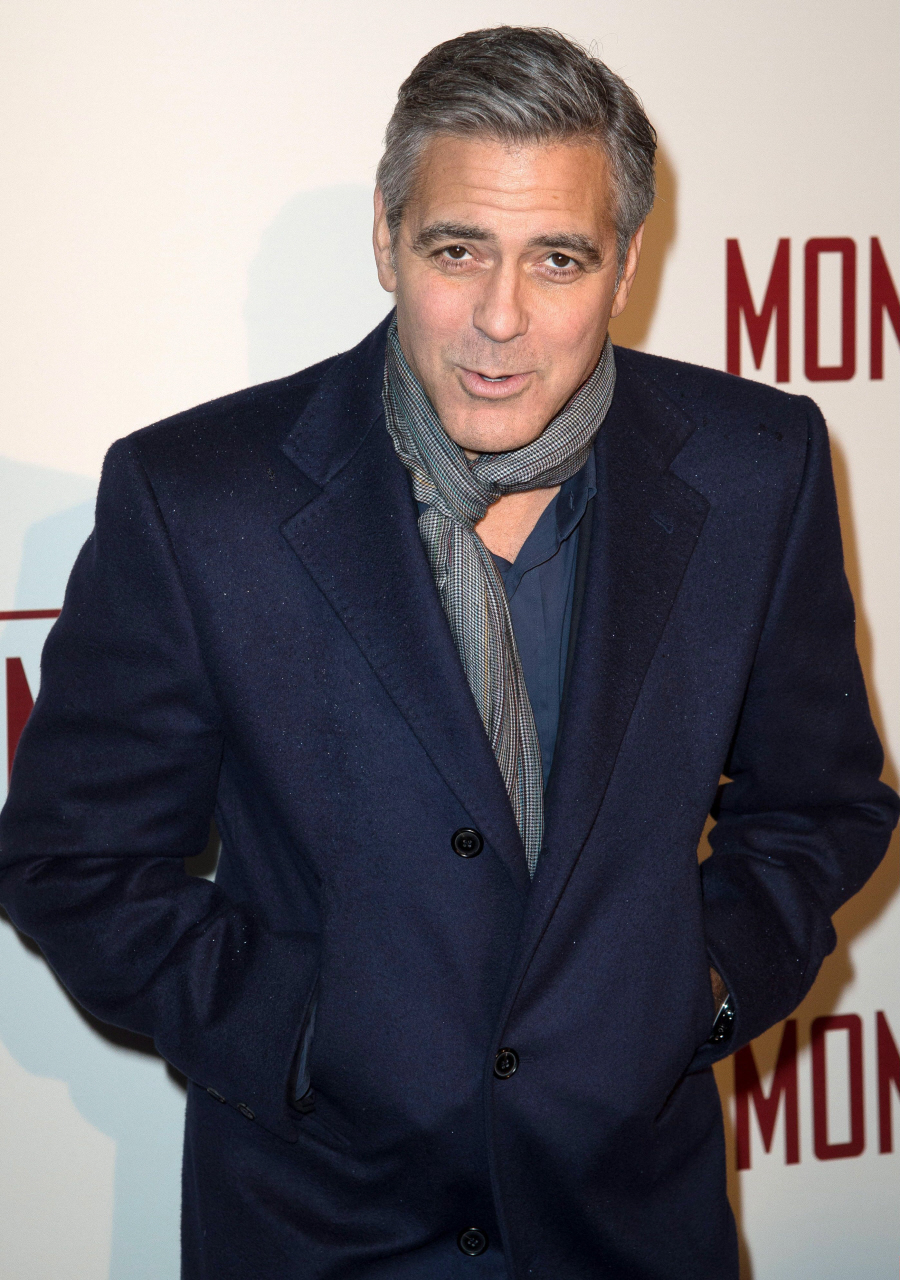 I've been avoiding George Clooney and Amal Alamuddin stories all week because we didn't have any of the new photos of them from Lake Como, which is where they've decamped. I think they've been there for the past two weeks? Which is normal for Clooney – he usually heads to Como in June or July and he likes to stay through August. I'm assuming he's going to stay in Como through mid-September, because that's when his wedding is scheduled, at least according to the tabloids and his friends.
George's parents are in Como now too, and Amal's parents have come by a couple of times as well. I'm including some blurry photos we have of Nick Clooney out yesterday, plus a photo of Amal in the backseat of a car (with Clooney, who you can't see) last night. You know who that other woman is? Karen Duffy!! As in former MTV VJ Duff. She and George dated way back in the day – why is his ex-girlfriend in Como, eating dinner with his fiancée and parents?
A few more Clooney stories – the UK tabloids claim that he wants Lana del Rey to sing at his wedding because Amal is such a big fan. Ew!!! You know George would probably rather have Michael Buble sing at his wedding. The UK tabs say that George is willing to pay Lana's "hefty fee" to sing at his wedding because he wants to make Amal happy. Yeah. That's not happening. But my favorite story is this one, from The Enquirer:
Notorious womanizer GEORGE CLOONEY is terrified of getting married – and pals fear he'll be a runaway groom! Sources tell The ENQUIRER George, 53, is having major cold feet ahead of his wedding to British lawyer Amal Alamuddin, 36. The couple, who started dating last October, are due to exchange vows this September in Italy – but there are fears the silver fox may not make it down the aisle!

"He's gone into meltdown mode, questioning if he's doing the right thing or not," an insider told The ENQUIRER. "George adores Amal, but the thought of spending the rest of his life with her is terrifying him now that the date is drawing near. "He doesn't think he's husband material. So his old patterns are kicking in, and he's convinced he's ruining Amal's life. George is a true gentleman and he hates all the attention she's gotten since they announced their engagement. He's convinced she has no idea what she's getting into and he's making a big mistake."

Both successful in their fields, the two seem an ideal fit – George is an activist and humanitarian, while Amal specializes in international and human rights law.

"But she made it clear that she wanted a commitment, and George knows she's not the type to waste her time with him if he doesn't put a ring on her finger," said the close source. "But the trouble is that he's feeling forced into marriage, and that's why he's freaking out. Hopefully, it's just a case of simple cold feet, and Amal won't have anything to worry about. All his friends are determined to get him down the aisle… whether he wants it or not!"
It wouldn't surprise me at all if George was second-guessing this whole thing, but I also think that he made up his mind – perhaps last year – that he was going to switch up his image by getting married. He was tired of everyone rolling their eyes at him and his rent-a-date girlfriends. So, he's going to see this through. But then it will probably be a hot mess after that.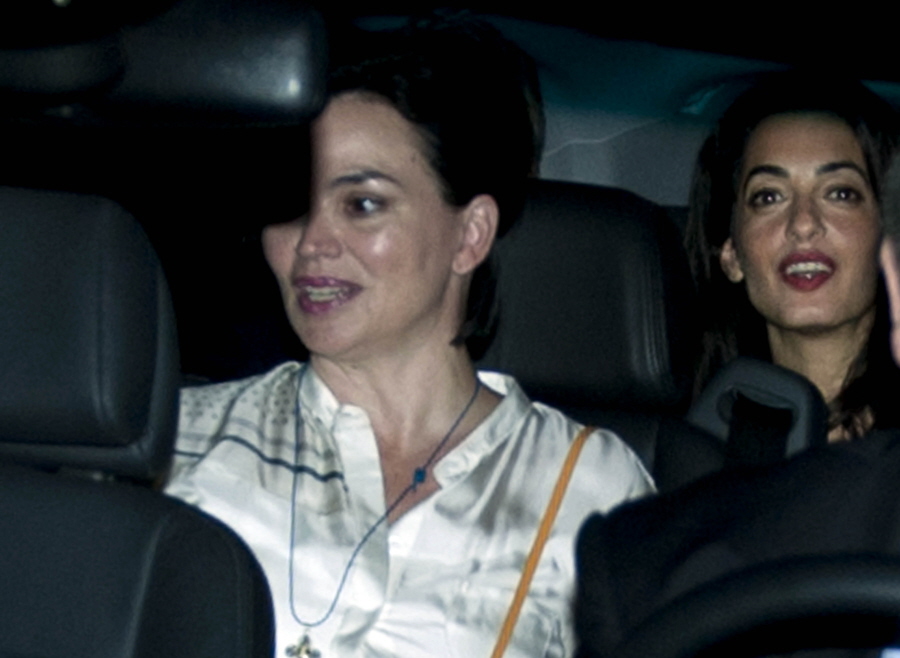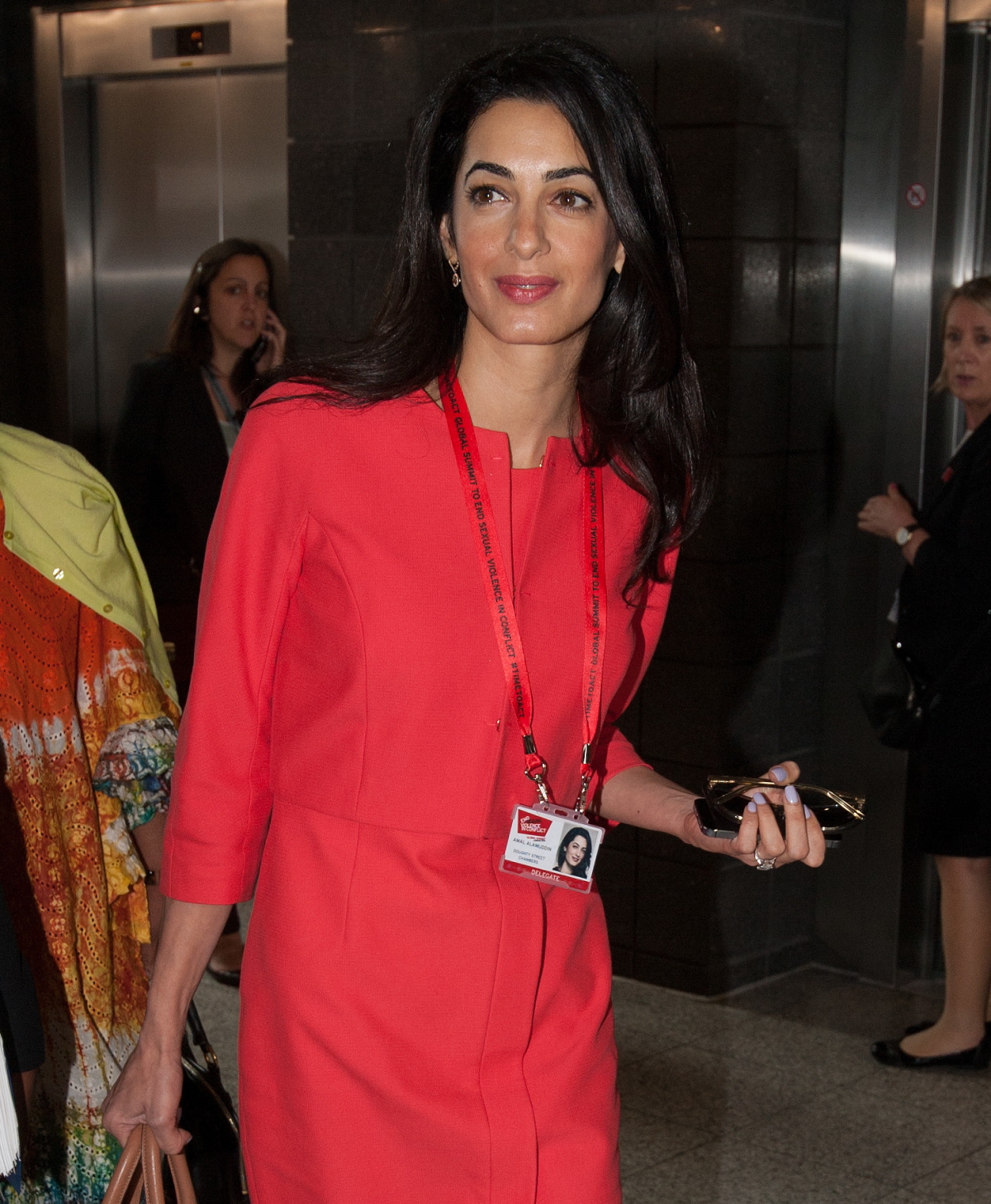 Photos courtesy of WENN.