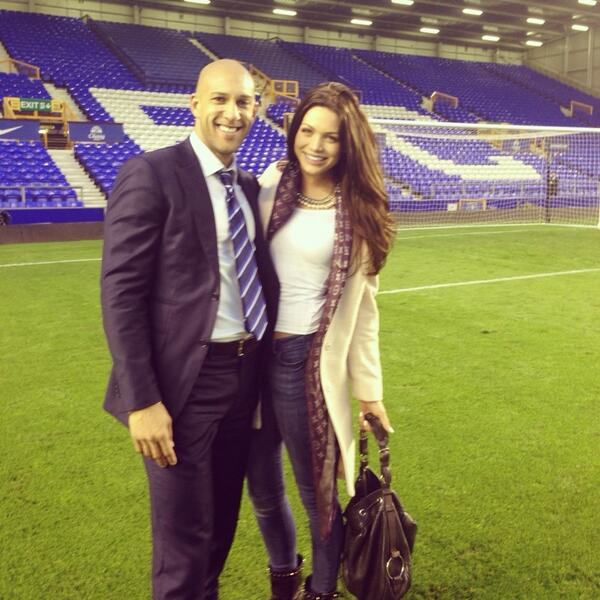 Team USA's goalkeeper Tim Howard is my new imaginary boyfriend. I suspect he's the new imaginary boyfriend of many, many women following his kickass work at the World Cup. Not only did he hold Team USA together, but he's also really, really RLY hot. Part of it was the righteous beard (the beard suits him, much more than the clean-shaven look). Part of it was his athleticism (unf). Part of it was his lovely soft voice, calm and hoarse. And then there was the small matter of his beautiful eyes. Anyway, bad news for all of us imaginary girlfriends: he has a real girlfriend. And she's hot. And Scottish. And she posts lots and lots of photos of "her boo" on Twitter. And she talks about him in the UK press. Damn it.
Tim Howard's life may revolve around the pitch, but his gorgeous Scottish girlfriend admitted she couldn't care less about soccer til she started dating the Team USA goalie. Sara McLean, 24, who's been shacking up with New Jersey-born Howard for a year, admitted they never talk about soccer — despite his overnight celebrity status.

"We don't really talk about football that much, to be honest. I didn't even watch football before we started going out," McLean, a banker in London, told The Sun. "He just laughs if I ever ask him anything about football."

McLean said she and Howard, 35, talked for an hour before his unforgettable performance in last Tuesday's game against Belgium, in which he made a World Cup record-breaking 15 saves, but not once did the big quarterfinals game come up.

"He wasn't nervous at all, though, he never gets nervous. We just spoke about normal stuff," said McLean, an investment banker in London.

USA went on to lose to Belgium, 2-1, but the brunette stunner said she's still proud of Howard, who is "over the moon with the way they played."

"I'm so proud and happy for him. And he's really happy too, even though they didn't get through," she said.

McLean started dating the multi-million dollar athlete, who plays for Everton in England, after they met at a party. McLean said even though Howard's become the most talked about soccer player since his explosive World Cup run, she refuses to become a WAG — a British moniker for the spoiled wives and girlfriends of star athletes.

"I like to work and make my own money," McLean said. "I never like to be dependent on anyone."
A hot 24-year-old Scottish banker who looks like a version of Megan Fox (like, that's Megan Fox's 2008 Face)? Damn, Tim. That hurts. Of course, I was looking through her Twitter and I have my doubts about A) whether she's really a "banker" because it seems like she's a British-style "glamour model" and B) whether she really eschews the "WAG" label, because she seems custom-built for the whole WAG thing. Not that there's anything wrong with that. Their babies would be beautiful, so I guess it's not all bad.
Also: Tim's regular clothes are killing me. Is he wearing a deep-cowl-neck blouse?!!?
PS… All of the coupled-up photos are from HER Twitter. He doesn't have any pics of her on his Twitter, but he seems to only use his Twitter for work.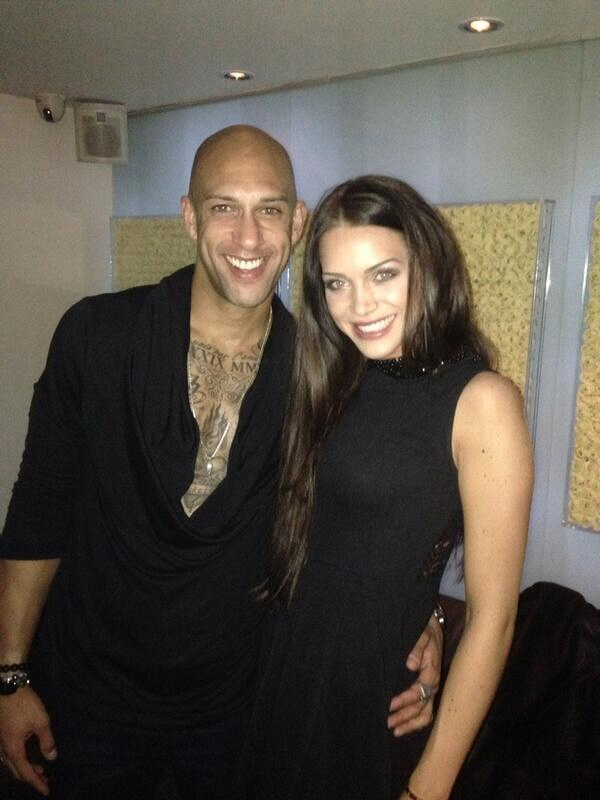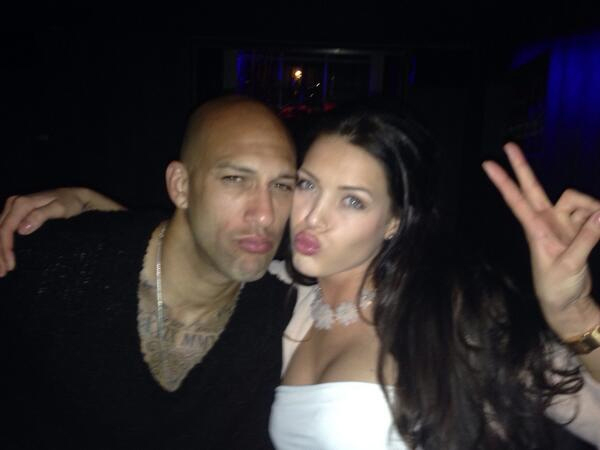 Photos courtesy of Sara's Twitter, WENN.