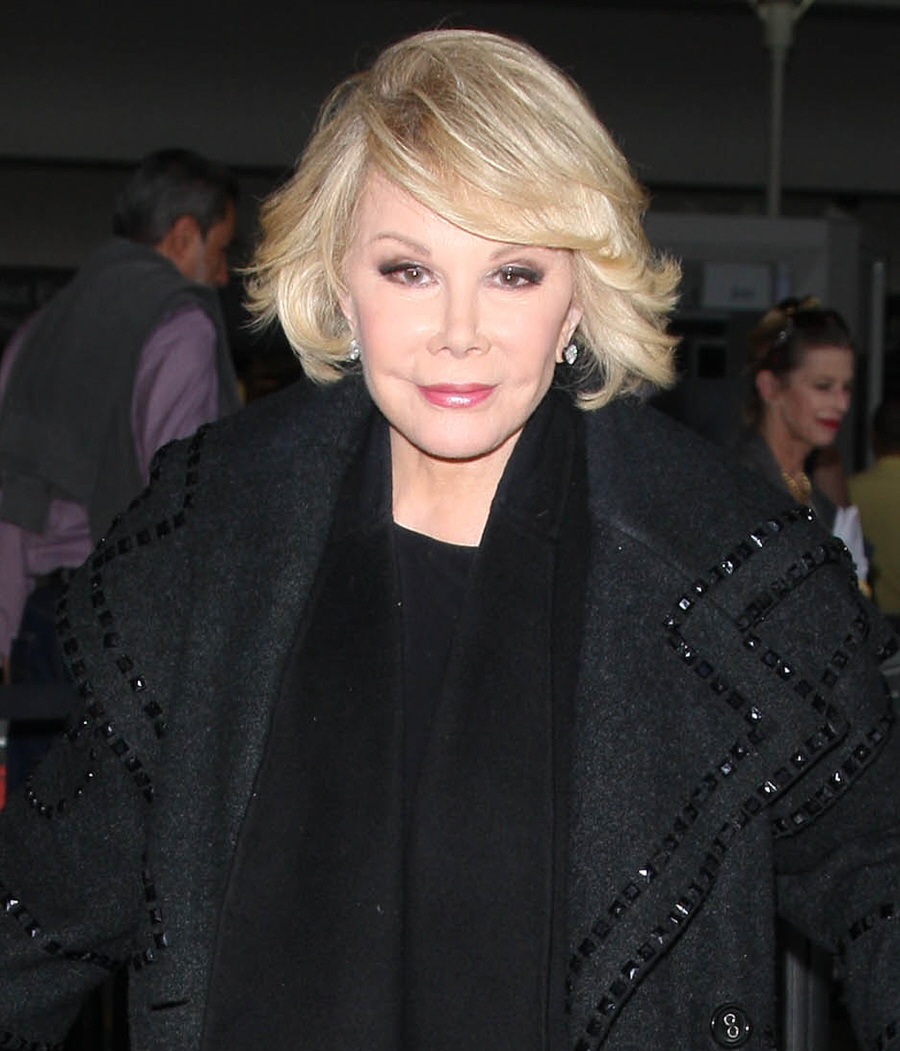 I actually saw this happen live on CNN when I was at the gym on Saturday. CNN weekend anchor Fredricka Whitfield was interviewing Joan Rivers about Joan's new book, Diary of a Mad Diva, when the interview just took a weird turn. To be fair to Joan, Fredricka Whitfield was sort of all over the place as an interviewer. To be fair to Fredricka, she was just asking Joan the sort of questions that anyone would ask – like, "Do you think Fashion Police is too mean?" or "why are you wearing fur on your book cover?" Here's the video:
To me, it seems like Fredricka wasn't conducting the best interview but Joan just had a hair-trigger temper. Joan shouldn't have stormed out of the interview like that – it was unprofessional and unnecessary. If Joan can't answer softball questions from a CNN weekend anchor, why is she doing any press for the book at all?! Joan released a statement to The Hollywood Reporter following the CNN thing, saying:
"I do not do, and never have done, PR 'stunts.' The CNN interviewer was a news reporter and not an entertainment reporter. She did not seem to understand we were talking about a comedy book and not the transcripts from the Nuremburg Trial. [Sic] Every question was an accusatory one designed to put me on the defensive. She seemed to miss the point that "Diary of a Mad Diva" is simply a very funny book and as Winston Churchill said, if you can make one person laugh, even for a minute, it's like giving them a little vacation."
Yeah… the CNN anchor wasn't really going after Joan at all. Joan could have answered those questions easily if she had been in a better mood. And even though she claims she wasn't stunt-queening, this whole thing feels very stunt-queeny.
Photos courtesy of Getty, WENN, Fame/Flynet.