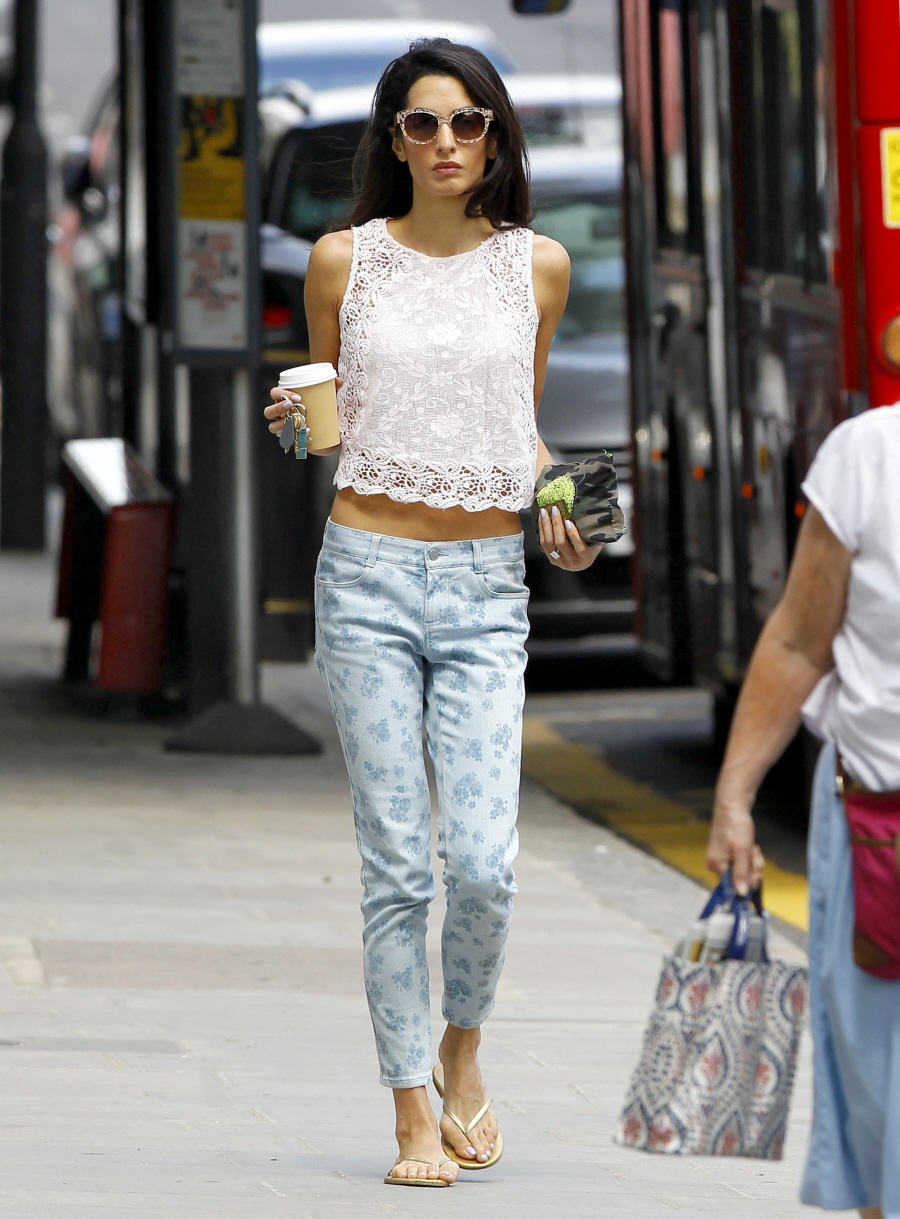 If I was engaged to George Clooney, I think my mom would freak out. She's loved him for decades, so it would definitely get weird. I think my mother would also be freaked out about the age difference, which is about the same as the age difference between George and Amal Alamuddin – he is 16 years older than her. But as it turns out, Amal's mom doesn't have those particular concerns. According to The Daily Mail, Amal's mom is more concerned about the religious difference. Oh…..
Most mothers would be shouting from the rooftops if their daughter snagged George Clooney. But the mom of Clooney's fiancée, Amal Alamuddin, is not so impressed with her daughter's choice – and instead wanted her to marry within their strict Lebanese religious sect, according to close family friends.

High-profile human-rights lawyer Amal, 37, was born in Beirut to a prominent and highly respected family within the Druze sect, a medieval offshoot of Islam, who are forbidden to marry outsiders. For traditional Druze families intermarriage results in excommunication and social boycott. And a Lebanese friend of the family in London, where Amal was raised and Baria still lives, told MailOnline: 'You would think Amal has hit the jackpot with George Clooney, but Baria is not happy. She thinks Amal can do better. She has been telling half of Beirut, in fact anyone that will listen, there are five hundred thousand Druze. Are none of them good enough for her?'.

There can be harsh penalties for those Druze who marry outsiders. Several women have been murdered for disobeying the rules. Last year a Sunni Muslim man had his penis severed by the male relatives of a Druze woman who defied her family by marrying him.

The friend added: 'There have a been a few jokes in the family about the same thing happening to George!'

Druze make up around five per cent of Lebanon and number about a million worldwide, a community that is gradually shrinking as you cannot convert to be a Druze – and are only considered a member of the religion only if both your parents are Druze. Those who marry outside the religion are cast out of the community and not allowed to return. Druze sheikhs will cut them off and refuse to pray over their grave when they die.

If George and Amal have children she will be unable to pass on her religion to them. Their wedding, thought to be taking place near Lake Como on September 12 will not be a Druze wedding and Druze sheiks will not officiate, as Amal will be considered to be leaving the community and taking on the traditions of her husband, the source explained. A civil wedding may offer a loophole in that she may be allowed to keep her religion.
I've said this before (and been called an Islamophobe for it), but I'll say it again: it's all fun and games until someone wants to raise the kid Muslim. If this is just a religious argument only about the marriage, I would say f—k it, let George & Amal do their thing. But it's a whole different ball game when it comes to if they have kids and how those kids will be raised and in what religion. Now, all that being said… it doesn't seem like Amal really is that "strict" with her religion. Maybe she doesn't care. Maybe this is just her mom's issue. Last thing: why not have some kind of conversion method? I never understand why some religions don't allow conversions.
Update: George Clooney has responded to The Mail story – you can read his open letter here. I will cover it in a new post today.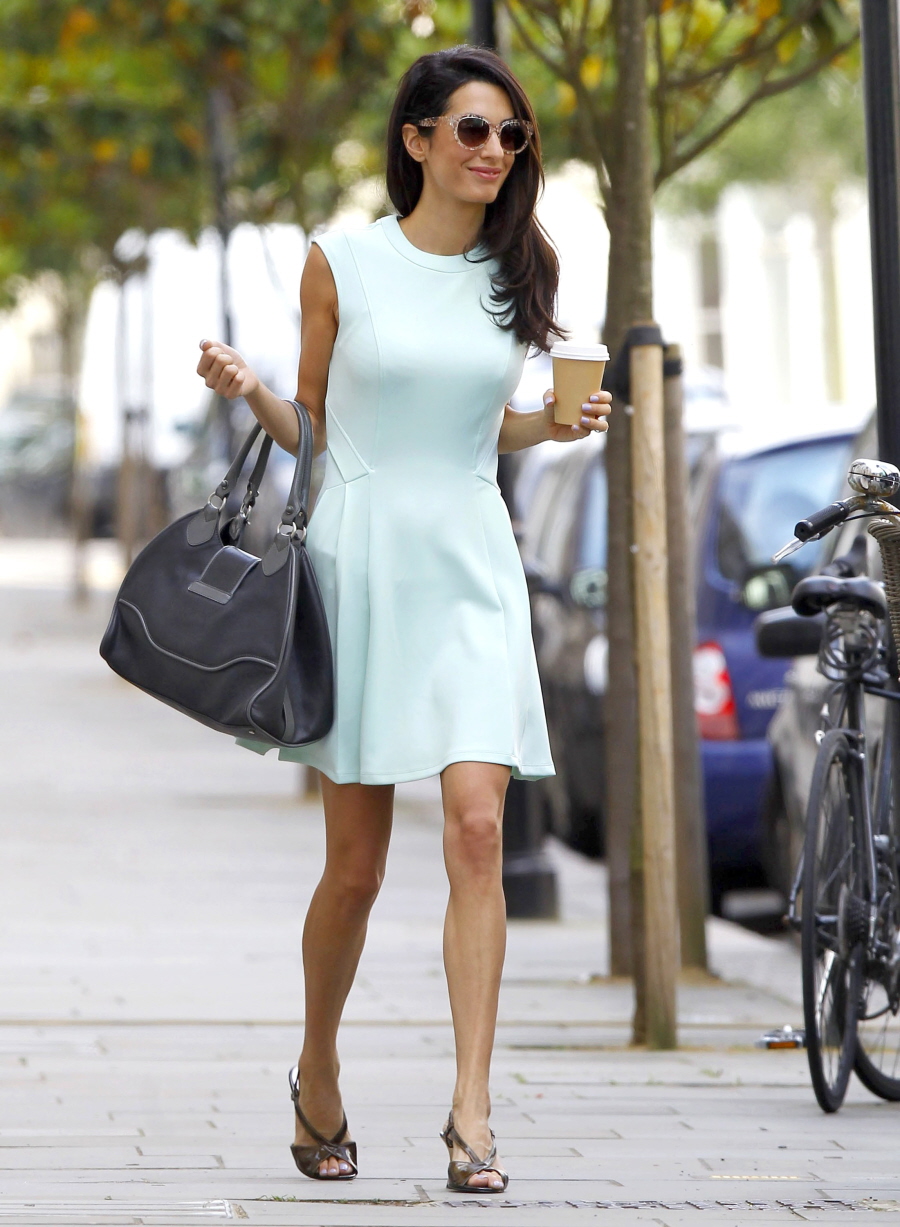 Photos courtesy of Fame/Flynet.