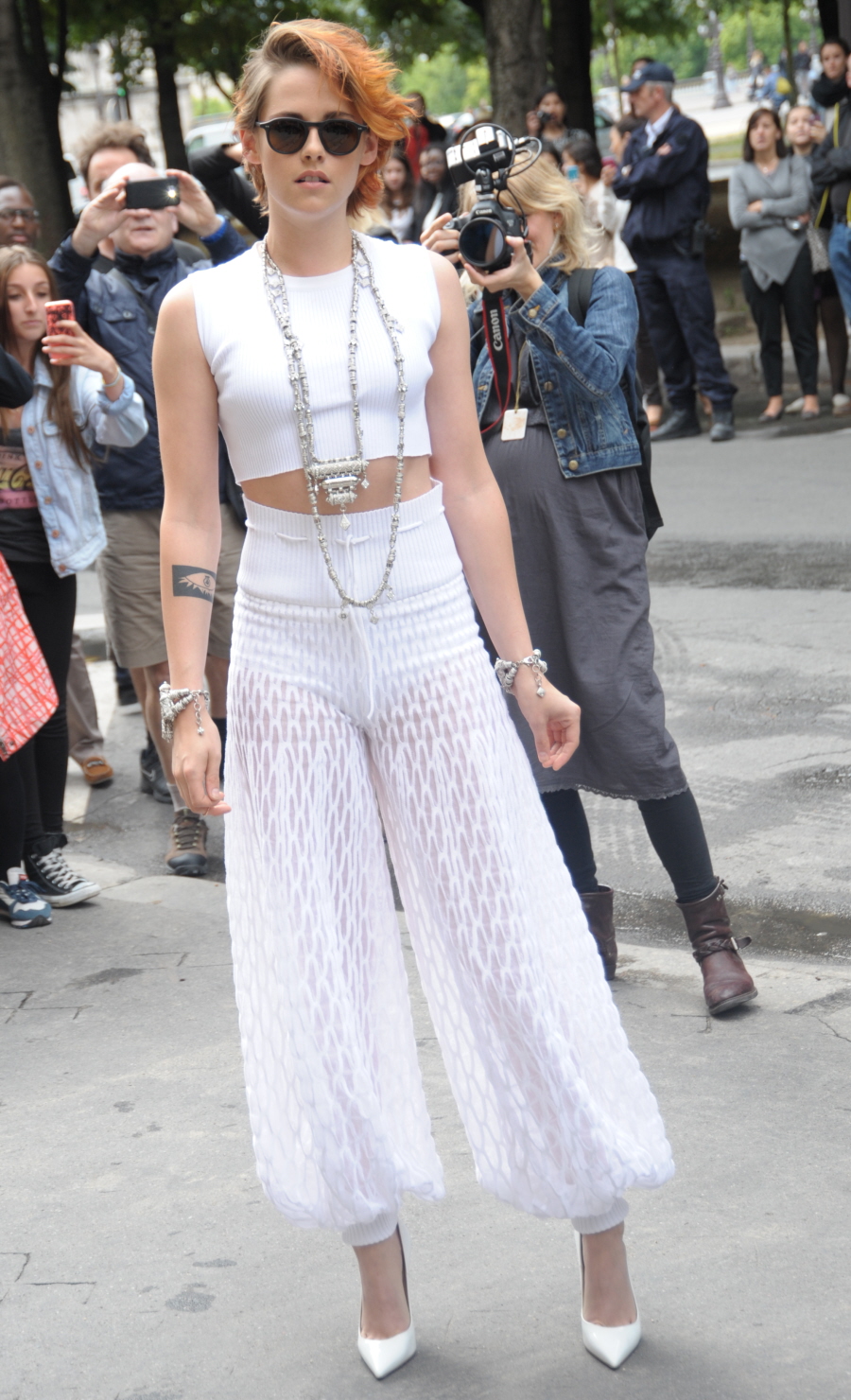 Yay, Kristen Stewart is in Paris today for Fashion Week. Specifically, she's in town as part of her Chanel contract, in which she's the face of Karl Lagerfeld's Paris-Dallas Chanel Collection. Kristen has been promoting the brand for months now, getting pap'd wearing Chanel sweatshirts and carrying Chanel bags and basically looking like a walking Chanel advertisement. But I like that she's hustling for her contract. And I like that she's growing up enough to play the game.
As for these photos… I'm assuming Karl Lagerfeld chose Kristen's outfit. Let's not pretend she had a say in what she's wearing. Sheer white harem pants with built-in granny panties and a crop top? Very odd. But I have to say, it's nice to see something different and softer on Kristen and she comes close to pulling it off. I like the way she's styled too, minus the sunglasses. Her hair looks cute – she had to dye it that terrible color for American Ultra, and she's making the best out of a bad situation. It looks like she's chopped off much of her hair too? Some of her old hair was probably just extensions, but she must have wanted something different after she finished filming. It's a cute cut. It suits her too.
I like the long necklaces and the bracelets as well. The whole look is sort of 1970s Moroccan to me. Also: I cracked up when I saw that she was biting her lip in some of these photos. Classic Kristen!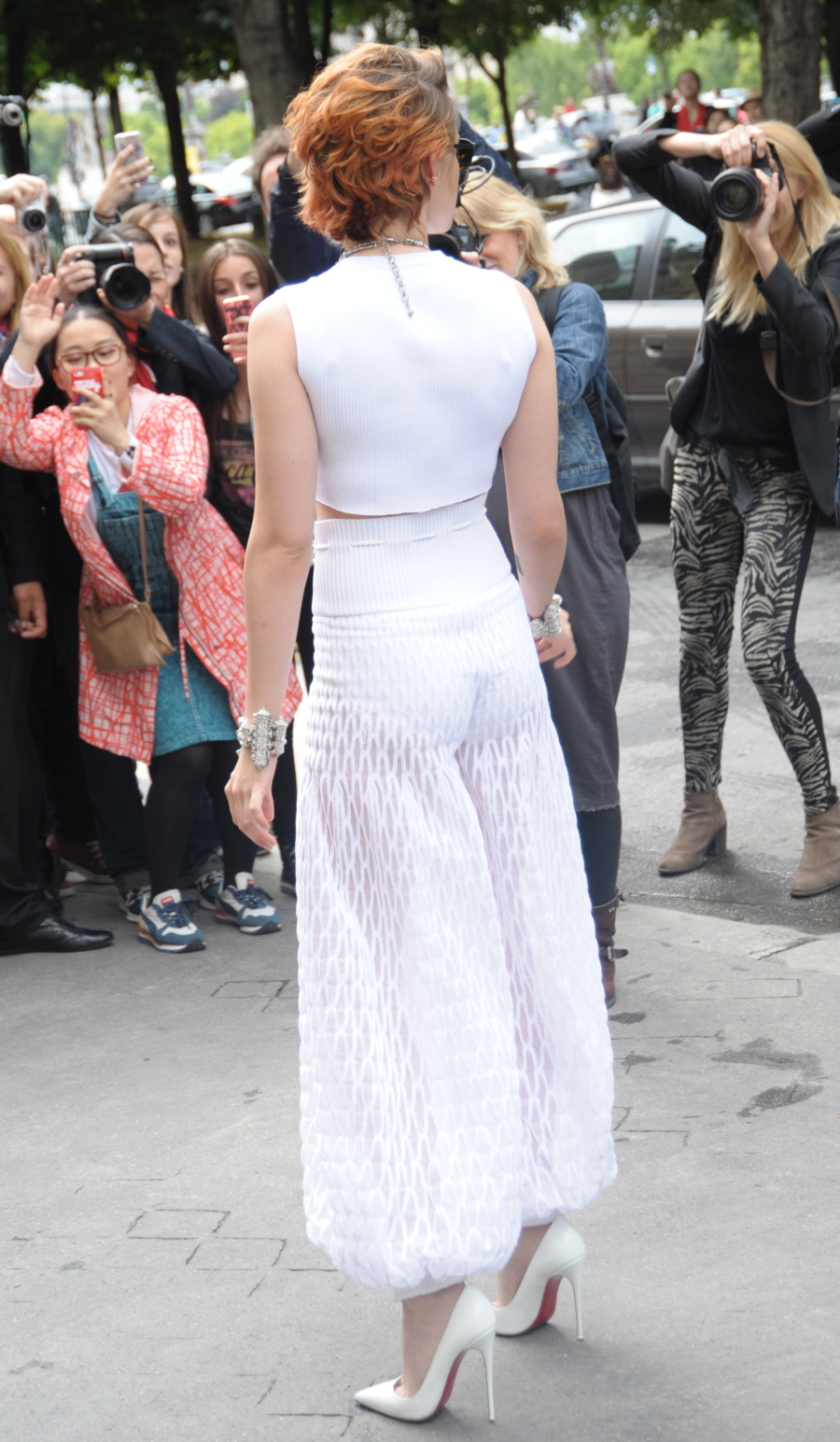 Photos courtesy of Getty, WENN.