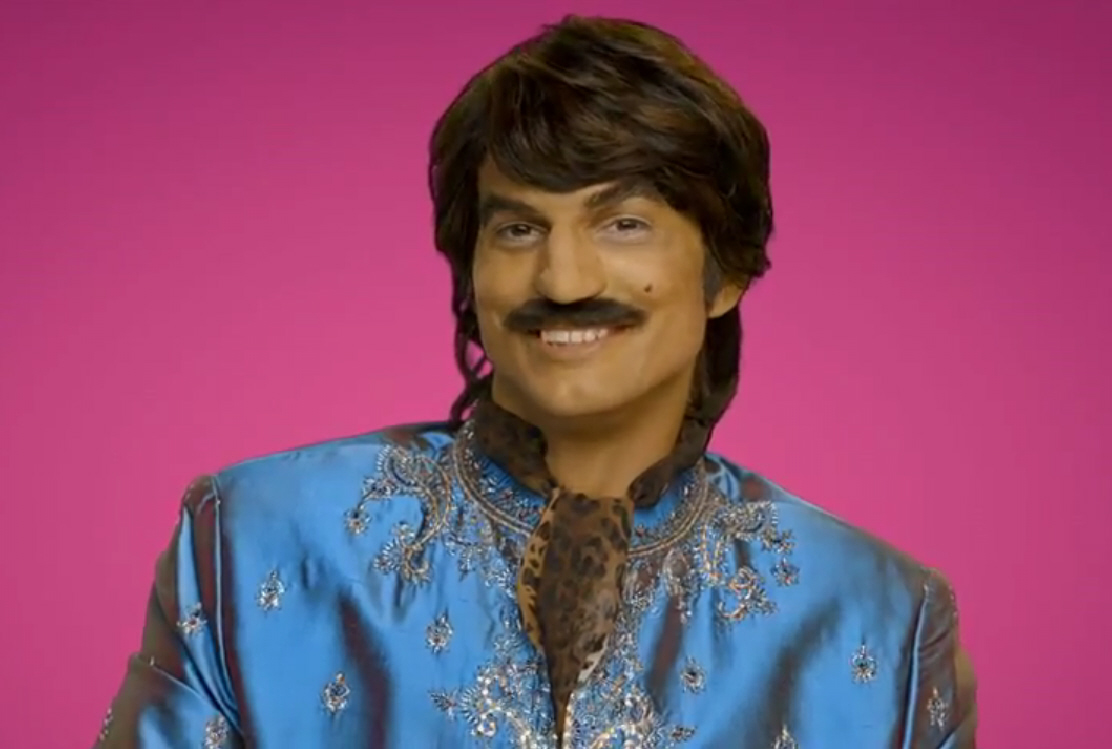 Ashton Kutcher has been a douchebag for years. I tend to think people are trolling when they ask stuff like, "What has he done that's so douchey?" Or "Why are you always referring to him as a douchebag?" All of his exes have bashed him (justifiably), he openly cheated on Demi Moore, and his sense of humor goes from appallingly juvenile to outright racist. How about that to start with?
In 2012, Ashton was hired to do a commercial for "PopChips." While I'm sure Ashton didn't come up with the concept of the commercial, he still agreed to put on Indian "brownface" (plus a prosthetic "Indian" nose) and do a hokey Indian accent, pretending to be some Bollywood mogul – go here to review. PopChips ended up pulling the ad and apologizing after the outpouring of disgust, and Ashton got hit with some slams for agreeing to it. Lesson learned? Not so much. Over the weekend, Mila Kunis and Ashton attended a wedding for Google VP Nikesh Arora, and Ashton decided to bring out his brownface, his hokey Indian accent and his Bollywood dancing styles. For real. You can see the video here.
Ashton Kutcher busted out his best Indian turban — and his WORST Indian accent and dance moves for the traditional Indian wedding of one of his friends … and let's just say, Apu from the Simpsons would be proud.

Ashton's pal, Google VP Nikesh Arora, got married over the weekend in Italy — and made the awesome decision to have Ashton on stage for a Bollywoodesque dance number. Watch the vid … Ashton holds his own on the dance floor. The hysterical/questionable taste part comes when he gets on the mic and attempts an Indian accent. No one at the wedding seemed offended, and the groom was definitely cool with it … but 1.2 billion people miiiight have a different opinion.
"But it was a private wedding," they'll say. "No one said anything at the time," they'll say. "Why does it matter anyway, you're being too sensitive," they'll say. But really? How is this okay? Especially since just two years ago, he was called out for literally the same exact thing?!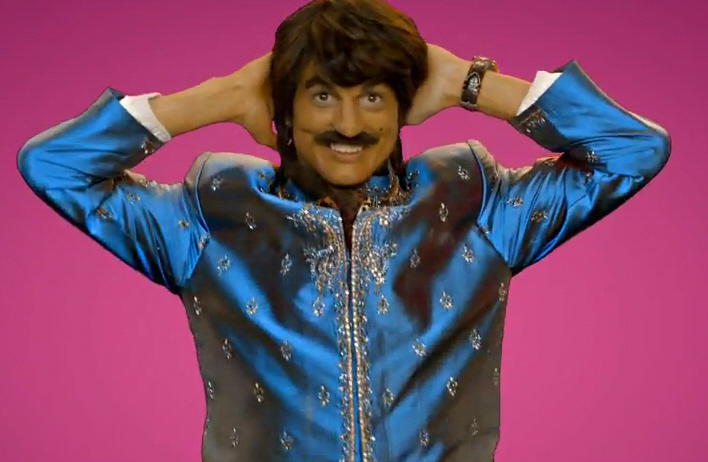 Photos courtesy of PopChips ad, WENN.