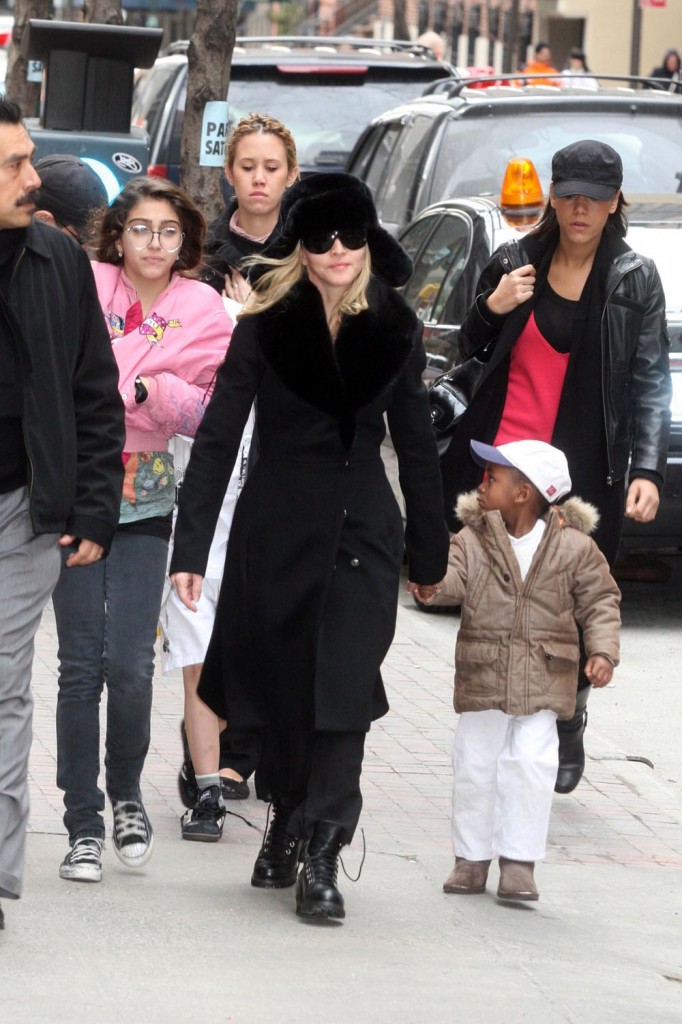 Now that Jesus (Luz) has "converted" to Kabbalah (although, as Geronimo pointed out, for Kabbalah, "conversion" appears to be tying the little red string around your wrist) – it's time for Madonna to show off her latest boy toy. And what better place than the Oscars?
But is Jesus just a boy-toy, or is it for real? Is Madge getting serious about her latest? I have no idea. If she arrives at all of the Oscar parties with Jesus in tow, will it be viewed as something serious, or just a strange, grandma-aged woman with chicken cutlets applied to her face who brought her young nurse/caretaker to the Oscar parties?
Forget all that jewelry and those fancy handbags, Madonna has a different kind of accessory than diamonds this year — her 22-year old boytoy, Jesus Luz!

"Madonna and Jesus have spent all week planning their outfits for Oscar night," a pal tells OK! "Madonna is planning on using the Vanity Fair party to introduce Jesus to the world as her new boyfriend, and she wants everything to be perfect!"

So why all the fuss if Jesus is just a fling? It seems Madge is getting serious about her latest conquest.

"She'll put to rest any rumor that Jesus was 'just a model' during that racy W photo shoot," the source adds. "Madonna and Jesus' romance is real."
From OK! Magazine
I've said it before, I actually think Jesus is hot, a real catch. It bums me out that Madge stuck her claws in him. It's unknown if Madonna will really be co-hosting an Oscar party with Demi Moore, but I'm sure that at the very least Madonna will attempt to party-hop her way into relevancy all night long.
Madonna and Jesus Luz are shown separately outside the Kabbalah Centre on 2/14/09. Credit: WENN