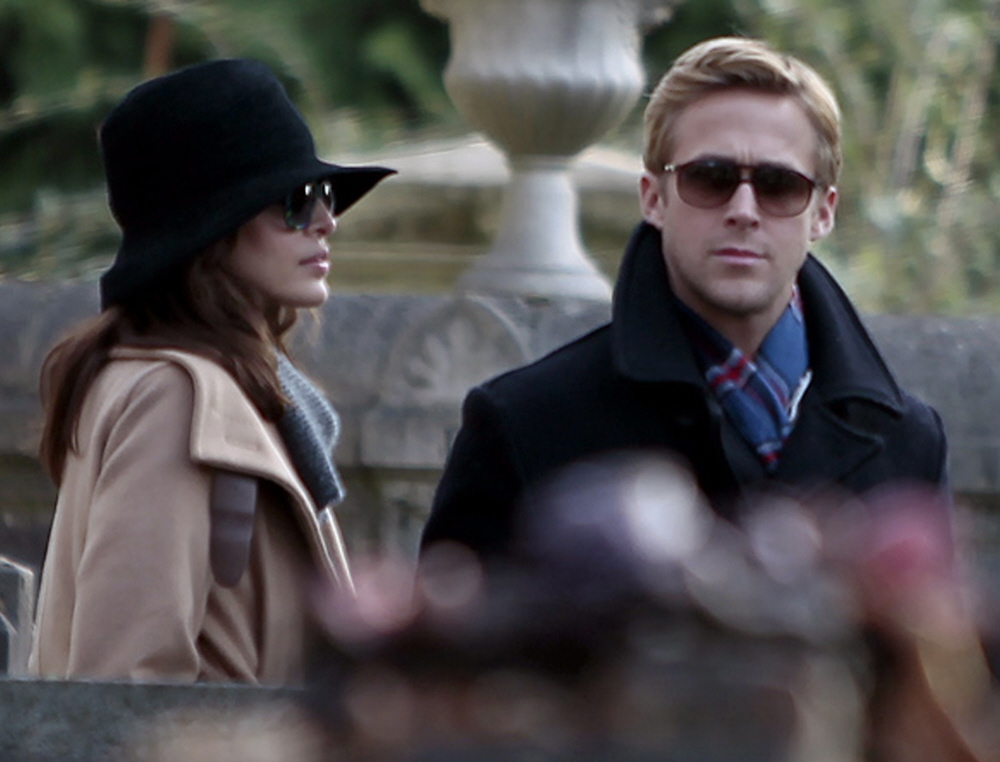 Now that OK! Magazine broke the story (I still can't believe that happened) of Eva Mendes' pregnancy, all of the other magazines are climbing aboard the Speculation Train. First stop for the Speculation Train? Shotgun Marriage Junction. A "close pal of Eva's" told Life & Style that Eva definitely wants to marry Ryan but it's all very "eventually." The source says: "I think they will wed after the baby is born. Eva would love to eventually marry Ryan and be a family with their new baby." Just FYI, "source": they're already a family. A piece of paper doesn't make you any more of a family, but other than that… it's their business. I kind of thought Eva was gun-shy about marriage, but God knows these days. The source also says that "Ryan has changed the way she feels about" marriage and she used to think it was "archaic." Ah, looks like Eva had a detour at Waiting For the Ring City? Meanwhile, People Mag had a decent story:
In the age of social media and cell phone cameras, just how did Ryan Gosling and Eva Mendes keep her pregnancy hidden for so long? The actress, 40, who is due in October, "just hasn't ever wanted anyone beyond her close friends and family knowing more than they had to," an insider tells PEOPLE in this week's issue. "And Ryan is certainly private and always has been."

Now living together in 33-year-old Gosling's modest Studio City home, the couple also embraced a lifestyle that aided their efforts for secrecy.

"Their lives completely changed as soon as Eva got pregnant," says a source. "They used to travel all over the place together and go on hikes with their dogs."

But in the last few months, Mendes "barely left the house," adds the source. "Ryan has been taking care of her, picking up food and running errands. He has been very supportive about keeping things a secret."

The actress, who was last photographed in March, is also proving to be adept at covering up her baby bump as she demonstrated in an L.A. parking garage on July 9. She was also conspicuously absent at this year's Cannes Film Festival, where the couple's film, Lost River, premiered in May.

What can't be contained is the pair's excitement.

"This has been a long time coming," says a pal. "Ryan and Eva definitely discussed children before. She knows how much he wants to be a dad and he's going to be an amazing father."
She's due in October? So… she's about six months along now? That seems more reasonable than some of the other gossip. Here's what I don't get though: "He has been very supportive about keeping things a secret." It sounds like the secrecy was her call and he's just going along with it? I swear to God, there is something really fishy going on here.
Oh, and People also says that they're house-hunting for a bigger place in LA because now they're just living in her (?) two-bedroom in Studio City.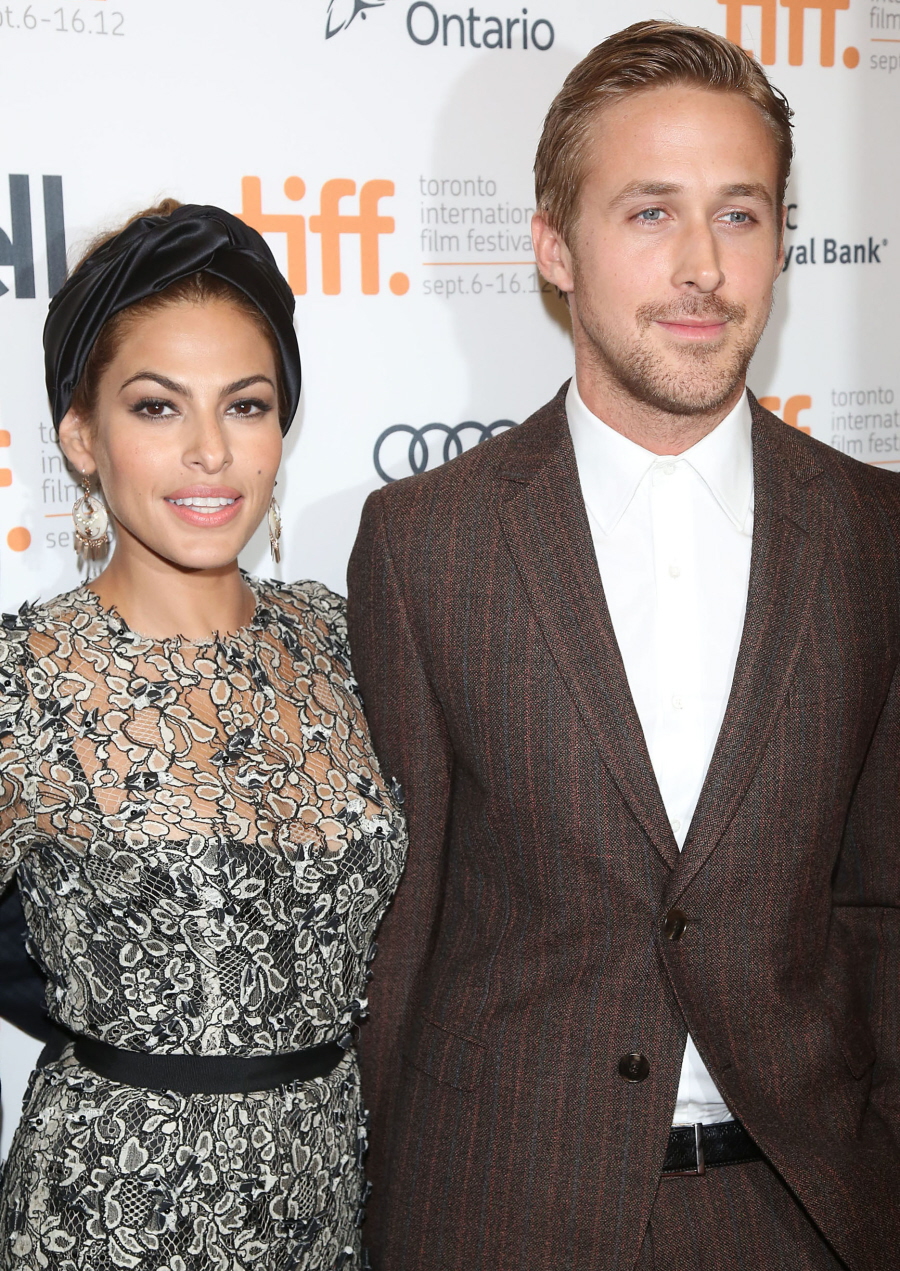 Photos courtesy of WENN.