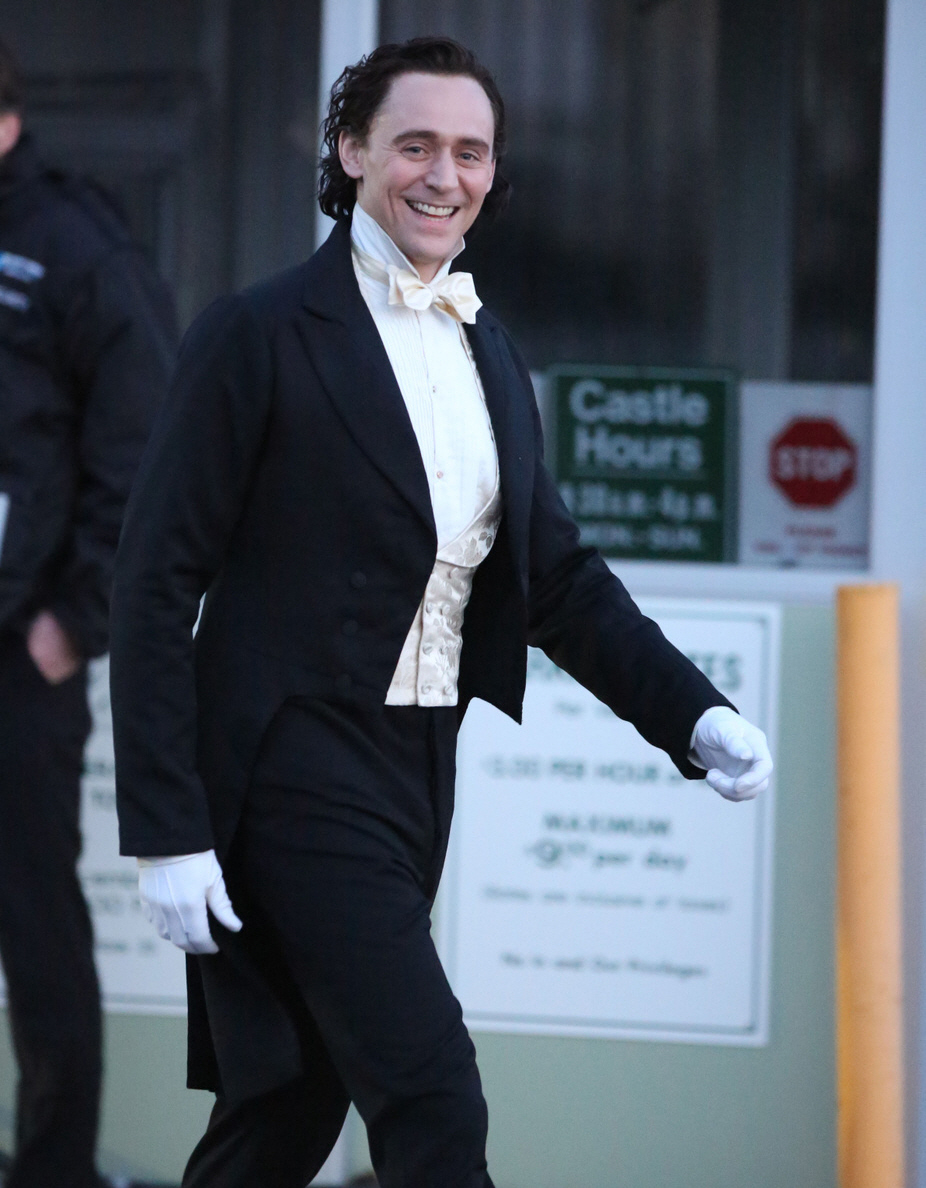 It's a good day. Many sites are celebrating Benedict Cumberbatch's birthday one day early (he turns 38 years old tomorrow) and we have some lovely new quotes ABOUT Tom Hiddleston. I realize there is a lot of (annoying) threadjacking going on when I try to do individual posts about said gentlemen. So, I give up. On this post alone, go ahead and discuss them both. Here's why: writer/director/fan-boy-superhero Guillermo del Toro discusses both of them. Benedict was supposed to play a major character in del Toro's Crimson Peak, but Benedict pulled out at the last moment and Tommy came in. This is how del Toro explains it:
"It's pretty public that Benedict [Cumberbatch] was there. He came out. Then when I sent the screenplay to Jessica, I didn't send it with any part in mind, but everyone was assuming she was going to read Edith. And then she read the part and said she wanted to play Lucille, which is the antagonist. I thought, smart girl! It's a surprise. And then Emma [Stone] was in, Emma was out. Then Mia was the first choice after Emma. It's been a blessing man. It's like going out to take a spin on a Porsche."

"Tom came within 72 hours of Benedict leaving. Benedict called me, Tom was my next choice, and we handed him the screenplay. I think he read it overnight, at least it felt like that for me. I had just sent it and he called back to say all the right things about the script. I needed people that could embrace the very perverse nature and the very humane. It's a very dark but at the same time very human movie. It's really beautiful but it's full of really disturbing stuff. Charlie was on from the beginning, from Pacific Rim, I told him."
Tommy saved the movie! Tommy was second choice. But a strong second choice and del Toro was very happy with him and Tommy "got" the script and what they were trying to do. Probably because Tommy could relate it back to Shakespeare somehow. "This is like the horror of Titus Andronicus," Tommy said to himself. "Or perhaps the Scottish play."
Meanwhile, del Toro was asked point-blank about Tommy's Dragonflies and whether the Dragonflies will be able to handle their Dragonfly King playing such a gothic freak.
Yahoo: Tom Hiddleston has a very active young female fan base. How are they going to react to his character?

Del Toro: I think they will like him no matter what he does. [Laughs] My daughters could see him grinding puppies, they'd be like, "Oh, he's so sweet! He grinds them so carefully."
That's very true. And it's adorable that del Toro's daughters are Dragonflies. I imagine there were a lot of "set visits" when Hiddleton was working.
Last thing: Happy birthday, Benedict! I think you might get an Oscar nomination for your 38th year.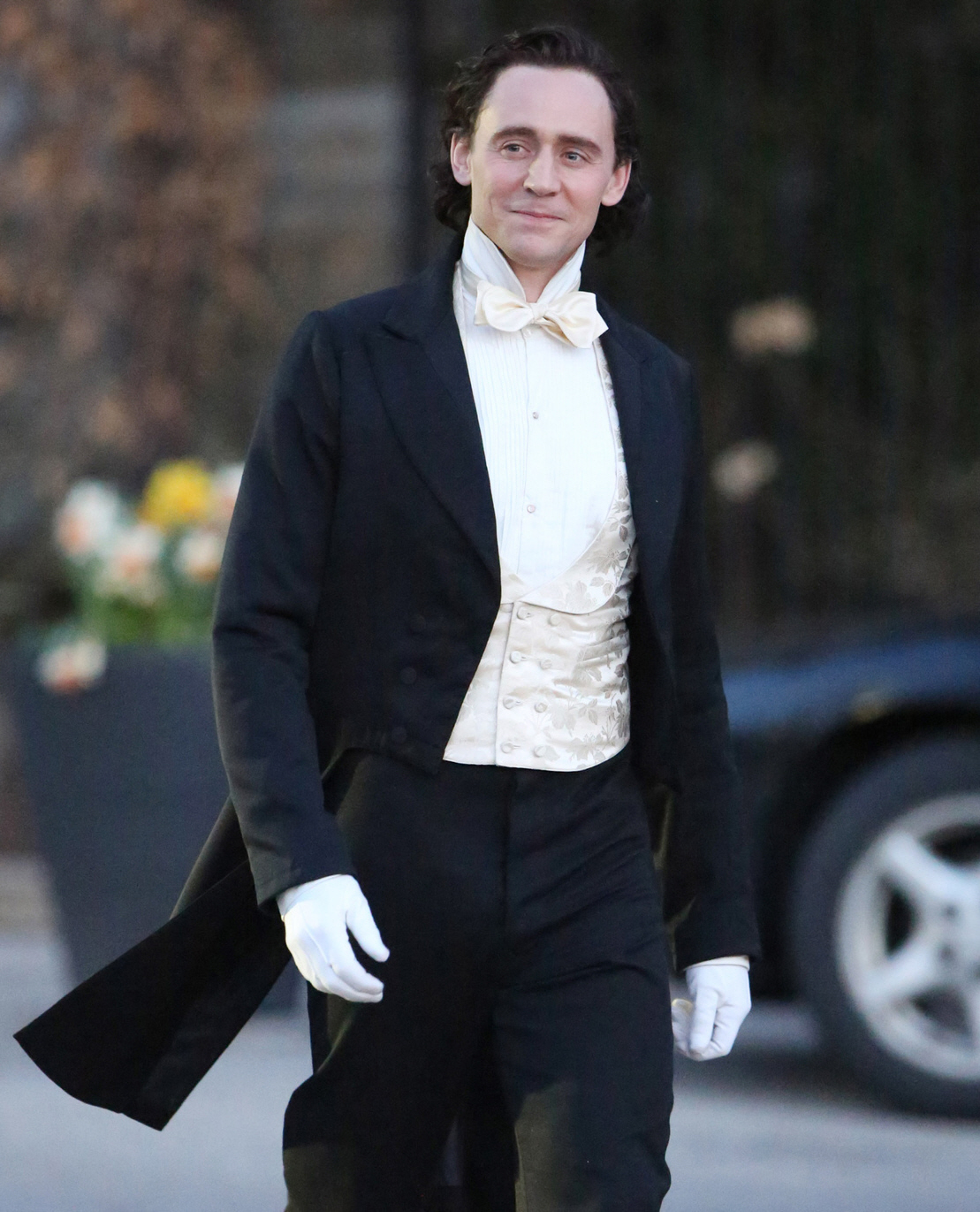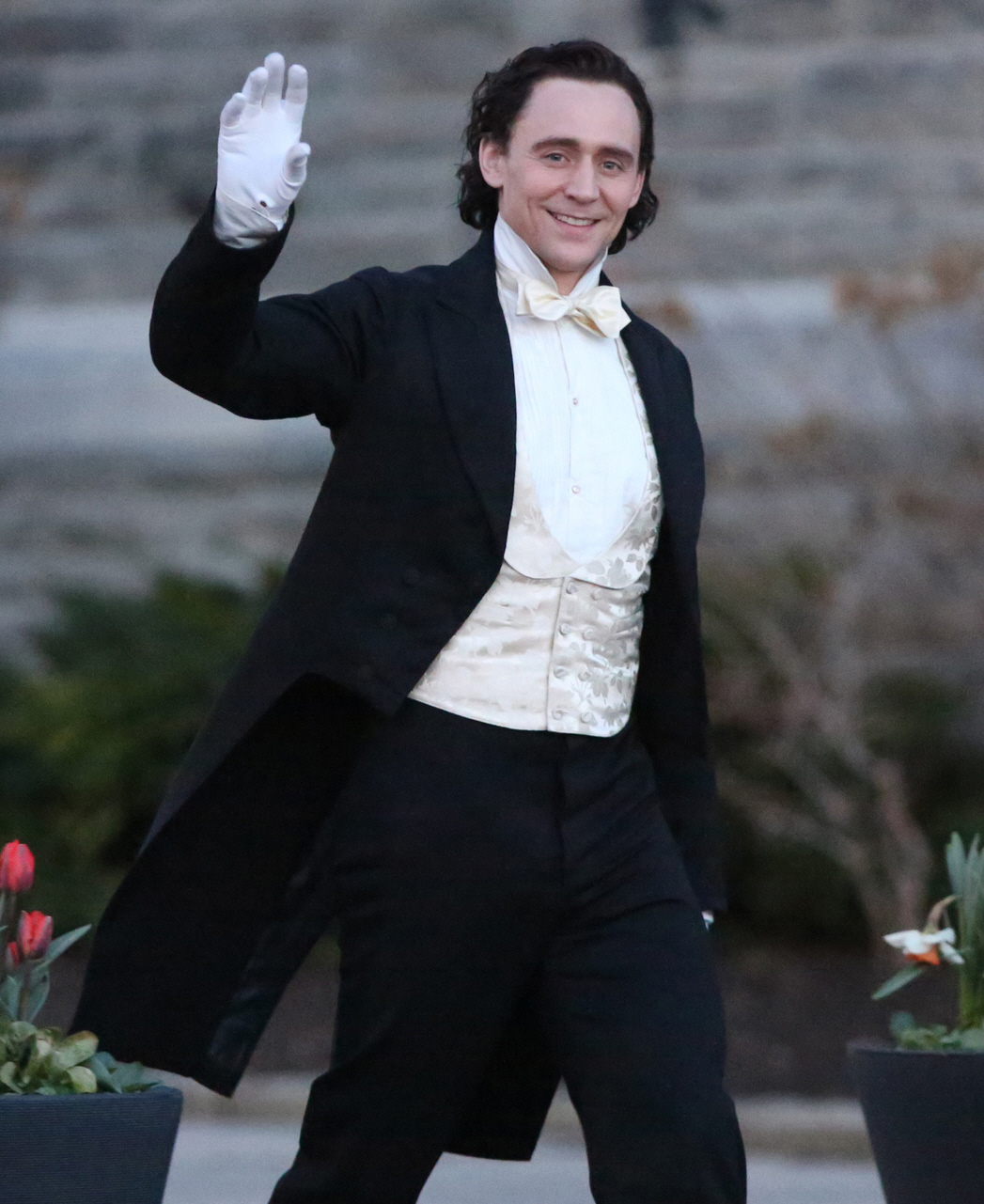 Photos courtesy of Pacific Coast News, WENN.