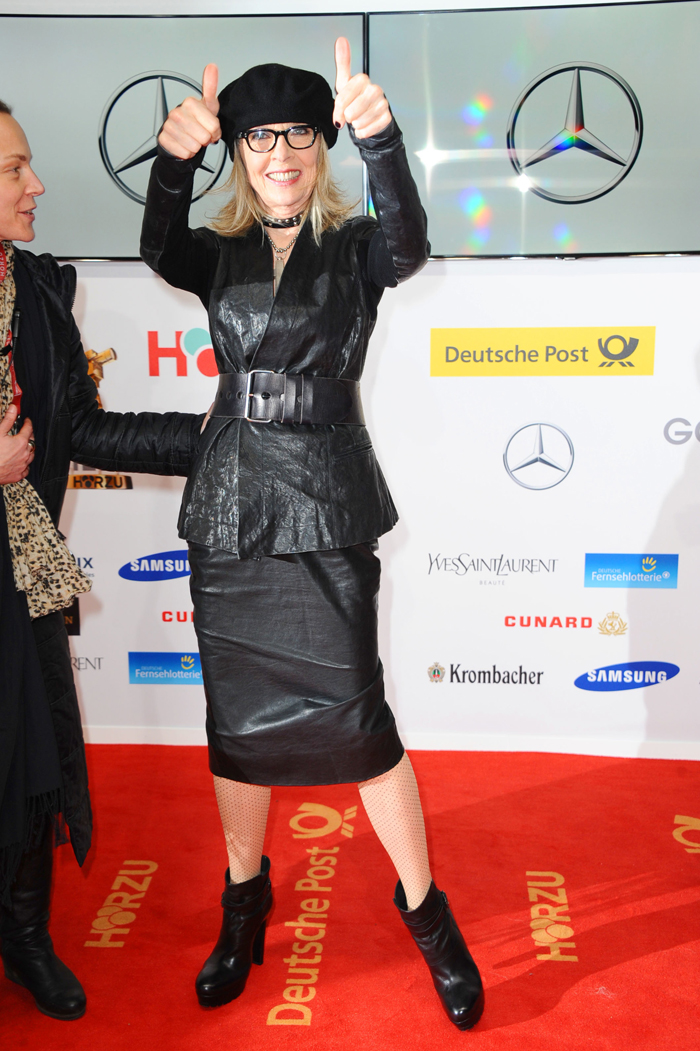 Bedhead's take: I very much enjoyed Diane Keaton's first book, Then Again (2011). The whole memoir was a love letter of sorts to her late mother. Diane covered many topics about her life in her typically zany way, but the book was infused with a framework. The various chapters were interspersed with entries from her mother's scrapbook journal. These bits and pieces of italicized text acted as the glue between book sections, and it also gave the memoir a homey feeling.
This book club selection by Diane doesn't fare as well. Let's Just Say It Wasn't Pretty is a bloody mess to read. The book meanders so much that it's hard to stay focused as a reader. I guess she wrote this "sequel" because her first book sold so well. This new effort seems rushed, which (sadly) is often the case with followups. Blame publisher deadlines and sophomore anxiety, I guess. This book does have a major theme — Keaton's experiences within an industry focused upon looks and beauty — but it does not resonate as much as the first book's focus upon family. I appreciate her candid manner of speaking in interviews, but her writing seemed very flustered.
Even more befuddling is how Diane covers a lot of the same ground in both books. Diane's insecurities at not being a classic beauty is a repeat topic. As are her discussions of her famous boyfriends. She's fairly effusive about dating some of the greats (Warren Beatty, Al Pacino, Jack Nicholson), but Diane is nauseating when it comes to lavishing praise on Woody Allen. She still loves him, and they are friends, but Diane seems willfully blind to the Woody Allen problem. You know what I'm talking about here.
Let's Just Say It Wasn't Pretty is a ramshackle book that offers little wisdom or reward. Not only is it difficult to read, but it turns into a singsong cliché. Diane talks like she's the biggest cheerleader of knowing how to love yourself, but I don't see much evidence of growth. She was once a young, insecure actress. Now she's an older, insecure actress. She complains so much about not being perfectly beautiful and claims not to care, but then she just keeps on rambling on the topic. She also talks in nonsensical phrases and speaks of loving "broken birds" and her own navel, basically.
Something cool: The parts about fixing up and selling homes was interesting. The parts about aging and beauty had potential, but Diane hammered those points home way too hard. I do think Diane is a wicked good actress, but she really lost me with this book.
Celebitchy's take:
Diane Keaton is an unconventional eccentric an industry that values cookie cutter conformity. In Let's Just Say, she tells us about it in a roundabout way that is sometimes poetic and often annoying. The book is more a series of essays than a coherent narrative, and it jumps around frequently in ways that don't always make sense. While it's technically an easy read, it's also frustrating with little payoff.
There are moments of real depth in this book, like when she writes of her late parents or of her young adult children. There are also many unnecessary, random passages in which she espouses on the concept of beauty, as if she's looking at a Pinterest board and describing it to us. She spends a lot of time talking about her hair, her fondness for menswear, and her very strange taste in clothing. Keaton gets philosophical about aging and about her persona, explaining why she's always wearing hats, how she layers clothing even in the summer, and how she enjoys going barefoot, even to her son's school. She tells us these things in a kind of stream of consciousness, jumpy prose that lacks continuity. She sometimes uses insider phrases and nicknames without properly explaining them, which made me feel like I wasn't in on the joke.
I got the impression that Keaton has been different her whole life and that she sought out role models who follow her aesthetic. I think she's also trying to say that perfection doesn't matter, that we're all ugly and beautiful in different ways and that we should embrace what makes us unique. It took a lot of sorting through nonsense to reach this conclusion and, like Bedhead and Kaiser, I wouldn't say that this book is worth the trouble.
Kaiser's Take:
I couldn't even finish this mess. It was poorly written and I got the feeling her editor was just sort of like, "Eh, who cares?" I'm surprised to hear Bedhead say that Diane's first book was so much better because this book sort of ruined my opinion of Diane. I thought she would be off-beat and unconventional, but her writing and her opinions on beauty, Hollywood and "girl power" seemed so juvenile and embarrassing. I sometimes felt like I was reading a 13-year-old girl's attempt on a feminist thesis. "Um, yeah, like Lena Dunham is cool because she's different and she's not really pretty in a conventional sense and that's good." That's basically the point of one chapter. I would not recommend this. I'm sorry for choosing it!
Our next book is Unbroken by Laura Hillenbrand. We will discuss the book on August 31st!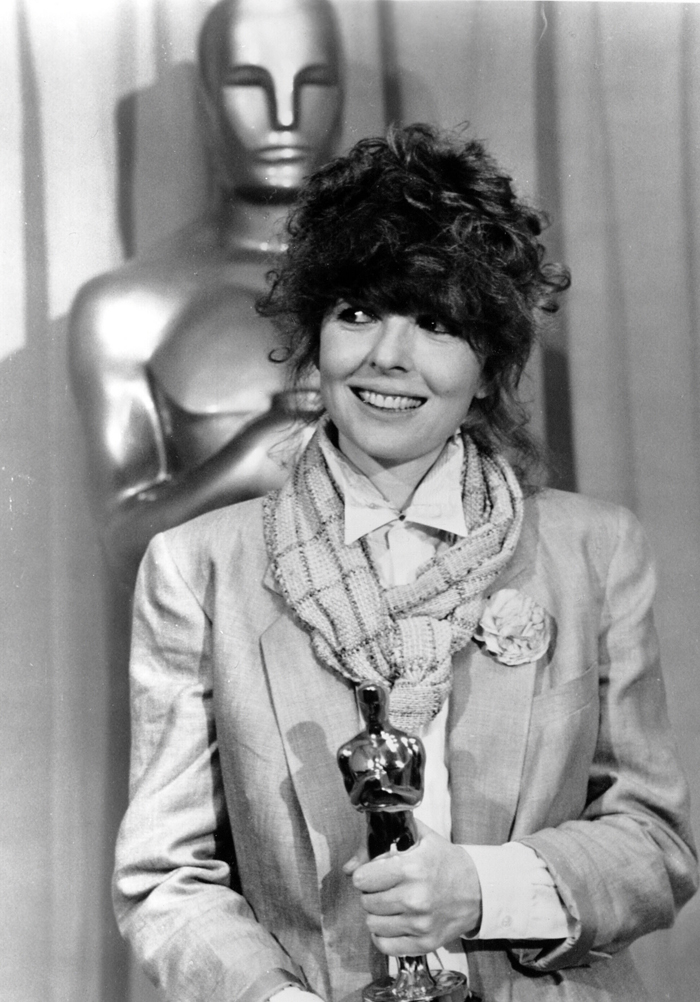 Photos courtesy of WENN