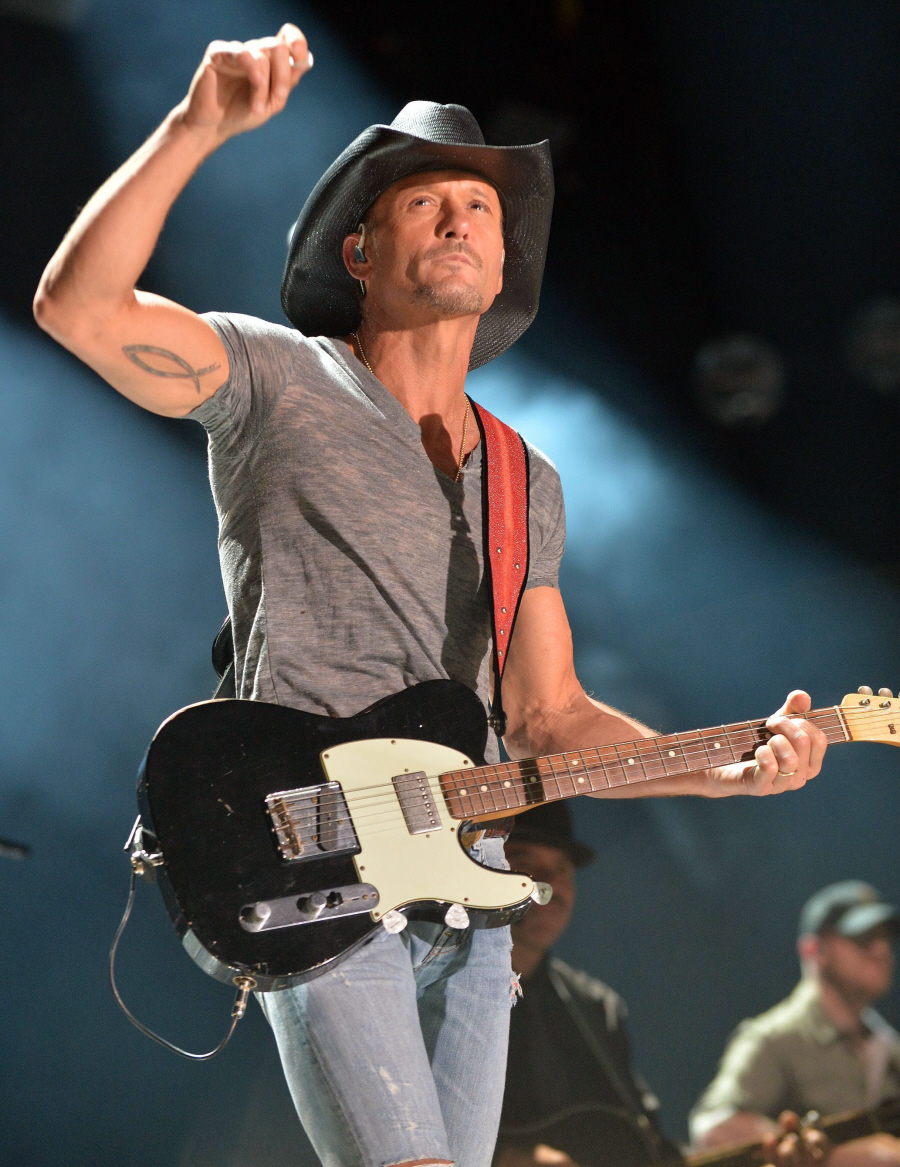 Last week, various outlets were talking about how Tim McGraw had "slapped" a woman in the middle of one of his concerts. I glanced over some coverage, and read that the woman had grabbed him inappropriately (some said she grabbed his crotch) and he basically pushed her back. TMZ released two videos – taken from different angles – of the incident. I've watched both of them. I don't really see the crotch grab? She grabs his leg, from what I can see. Like, she comes close to grabbing his butt and he leans down and sort of slaps her head the same way Jethro Gibbs slaps Tony on NCIS (excellent reference).
So, I don't know. Is this "Tim McGraw rudely slaps innocent fan"? Is this "Tim McGraw: Woman Beater"? Or is this "Female fans should stop man-handling Tim McGraw"? I feel like it's something in between. The fan shouldn't have grabbed him but I think Tim's response was kind of gross. Anyway, Tim issued a statement about it:
After video footage of a female fan grabbing Tim McGraw's pant leg at his Atlanta show on July 13 – and him slapping back in response – made headlines last week, the singer is speaking out and sharing his side of the story.

"Sometimes things can lose context and perspective. I reacted in an instinctive, defensive way from my perspective of what was going on," McGraw tells ET Canada. I think it was an unfortunate situation, I think all the way around."

"But it happened, it happened in a split second, it was pure instinctive reaction, I think you just got to move on," he says. "It is one of those things that happen, nobody feels good about it, but there's nothing that could be done about it. You are in that position, you are out there, you are vulnerable, things happen and sometimes you react. There's nothing to be said about it."
Yeah, I sort of agree with him. It was unfortunate all the way around and neither party should have done what they did. Incidentally, in the first video I posted, you can see the security guy going in for that woman as soon as Tim slaps her. TMZ also spoke to law enforcement types in Atlanta (where this incident went down) and they say that they looked at the video and it seems like Tim may be the victim in the eyes of the law. They also say that the woman has not come forward or filed any charges or anything so the Atlanta PD will not investigate any further. Sounds about right.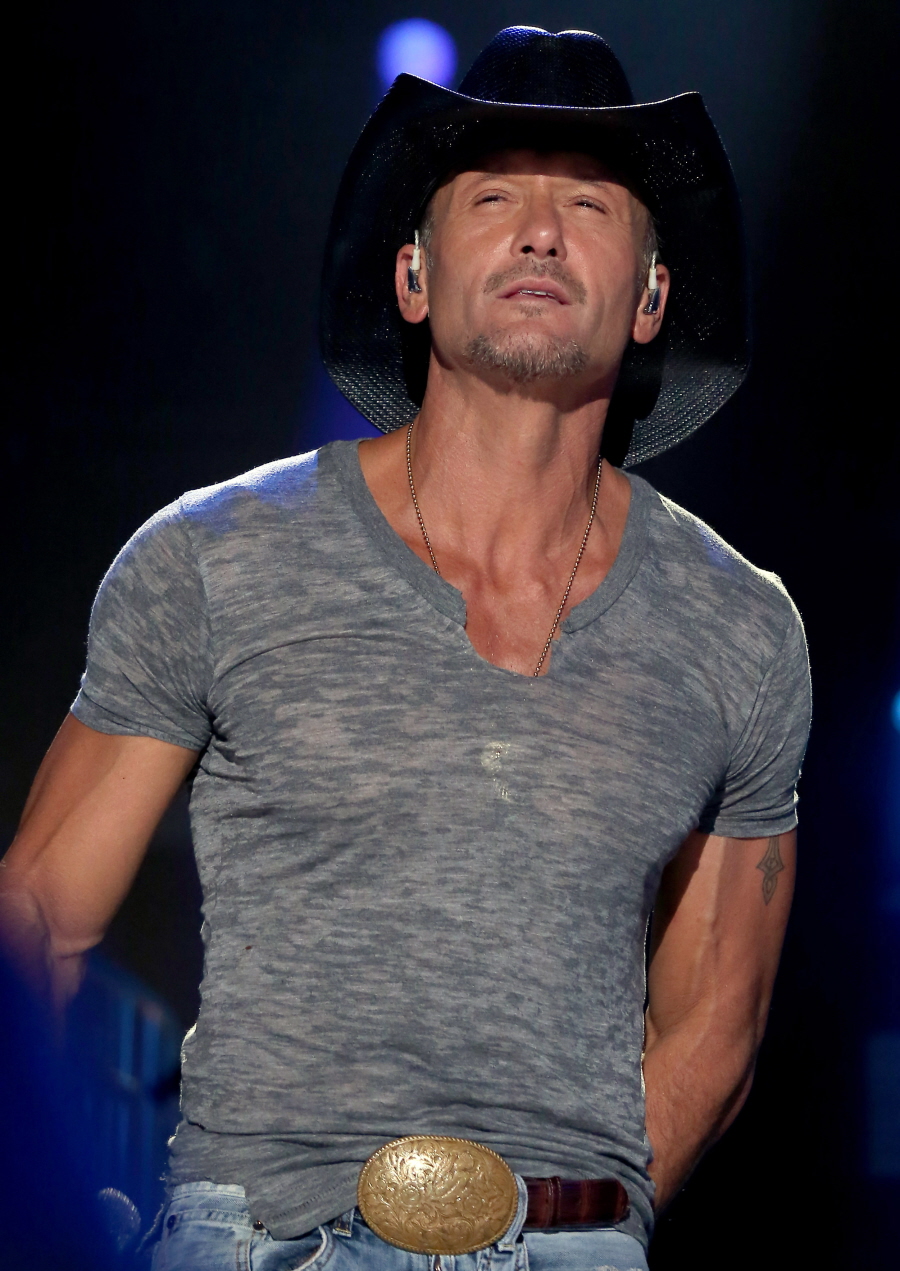 Photos courtesy of WENN.