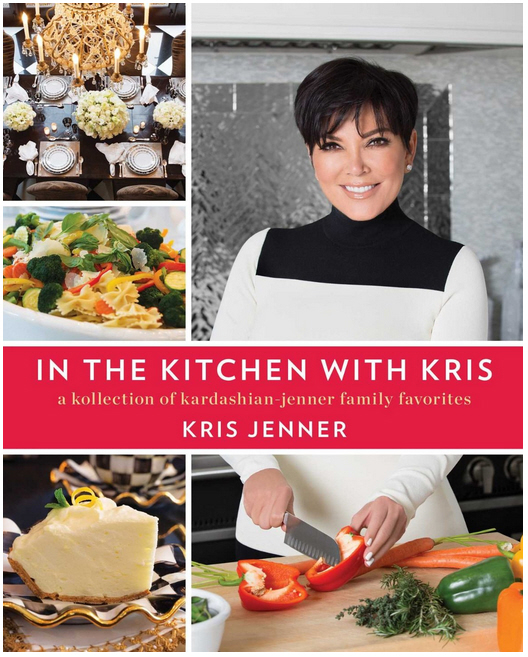 The pimp game is never done for Lucifer's Homegirl. The problem – well, one of the problems – is that Kris Jenner wants to be famous on her own, like her daughters. Kris is the pimp who wants to ho herself. She keeps trying to sell herself as a legit celebrity and no one is really buying it. But she keeps trying. Now Kris has a new cookbook. Surprisingly, it's not called "Spicing It Up With Lucifer!" or "Rotten Hellscape: From My Kitchen To Yours." No, Lucifer's Homegirl has named her first cookbook: In the Kitchen with Kris: A Kollection of Kardashian-Jenner Family Favorites.
First of all, look at the cover. They took Kris's face from fifteen years ago and Photoshopped it on someone else's body. Secondly, this is the same publisher who published Kylie and Kendall Jenner's first (ghost-written) novel, Rebels: City of Indra. Here's how the book is described:
From America's favorite momager comes a new cookbook and entertainment guide filled with Kris Jenner's very own insightful tips and favorite recipes.

Kris Jenner has done everything under the sun from starring as the matriarch in Keeping Up With the Kardashians to writing a New York Times bestselling memoir entitled Kris Jenner… And All Things Kardashian. She now hosts her own television show, Kris, where she chats with friends and family about beauty, fashion, and lifestyle. This book is another way to bring fans into Kris's home with recipes and entertaining tips that can be used by anyone and everyone.

Join Kris as she rolls up her sleeves to dish out tips on how to do it all and have it all in her new cookbook/entertainment guide.
I do wonder how well these forays into publishing really sell. Is there really a market for Kris Jenner's memoir? For her "business tips" (which involve the back of the pimp hand, I'm sure)? And does anyone really care about her recipes? It just seems so… overkill. I realize the Kardashian/Jenner motto is to monetize, sell and pimp every single part of their lives, but what's the market for a cook book from a woman who isn't known for anything related to food?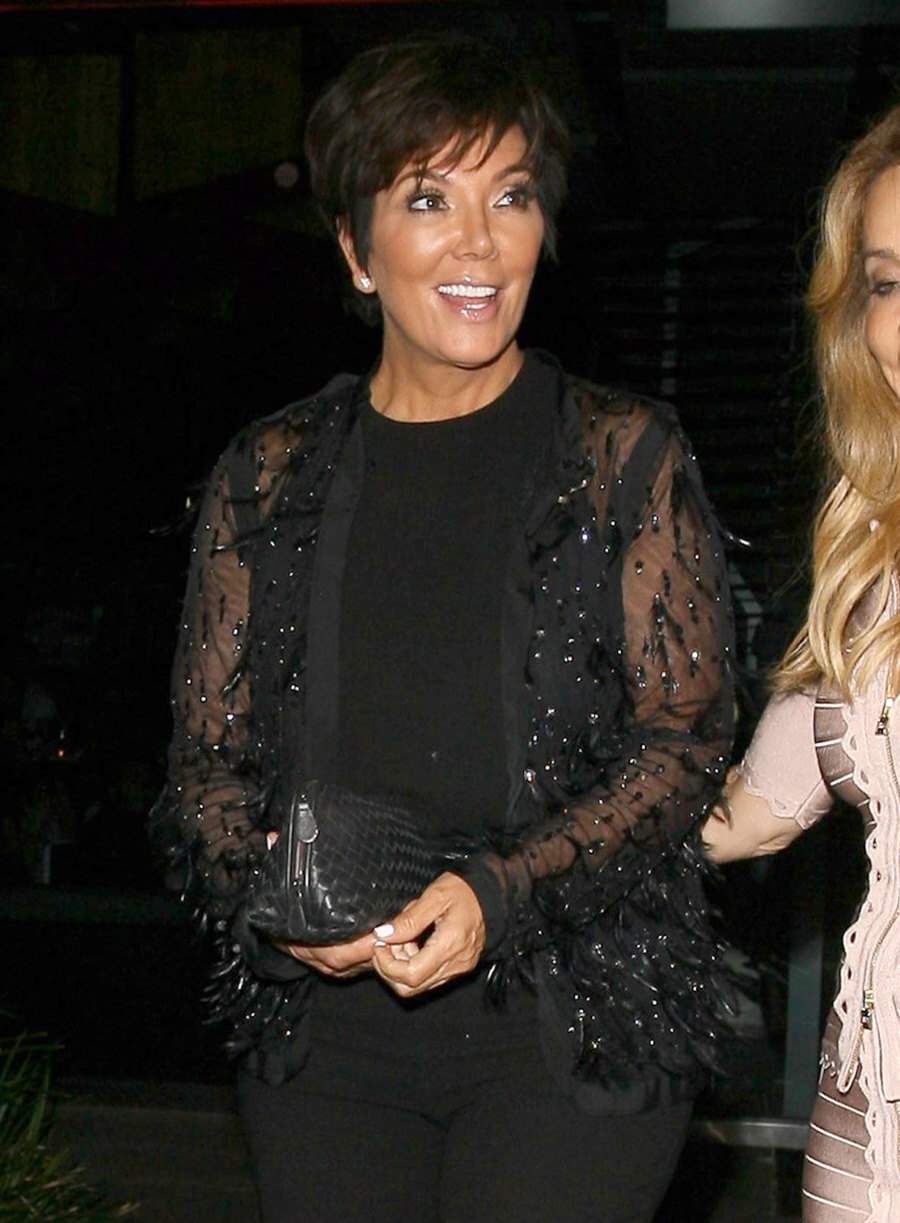 Photos courtesy of Fame/Flynet.