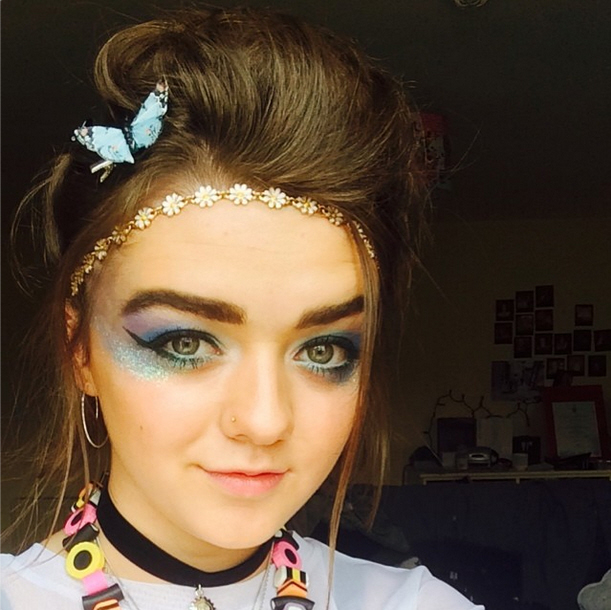 Maisie Williams – also known as Arya Stark on Game of Thrones – is all of 17 years old. She's adorable and talented and she's very, very active on social media. She often watches GoT episodes when everybody else does and reacts online, on Twitter or Instagram or Vine. I think her social media activity has probably helped to elevate Arya as one of the fan-favorites (plus, people just love that character). For the most part, Maisie's social media stuff is innocent, funny and sweet, the portrait of a young working actress who is trying to be normal in a mad world. But over the weekend, Maisie went Full Alec Baldwin on Twitter when she bitched out British Airways for not letting her in the Business Class lounge. #RichPeopleProblems? Here's a summary of what she tweeted (I'm not going to embed all of these tweets):
MW: Denied from the business lounge once again for being under 18 and without an adult.. @British_Airways sort your sh-t out.

MW: I'm not saying I deserve special treatment..

MW: Just saying if 16-18 yr olds are grown up enough to travel 5,400 miles around the world..

MW: I'm sure we can handle sitting quietly in the damn lounge..

British Airways replies: Hi Maisie. We're sorry if you were disappointed, lounge guests must be 18 or older. We look forward to welcoming you soon.

MW: Yes.. @British_Airways fully understand that, my question is why? Why can we travel alone but not use the lounge? It makes no sense.
You know what? This doesn't even qualify as a Twitter rant. She did not go "Full Baldwin." Think about that – a 17-year-old actress has more self-control and patience than Alec Baldwin. She tweeted directly to the British Airways account and vented her frustrations and she didn't go on and on about it for days. To me, this is just a disgruntled traveler lodging a completely legitimate complaint.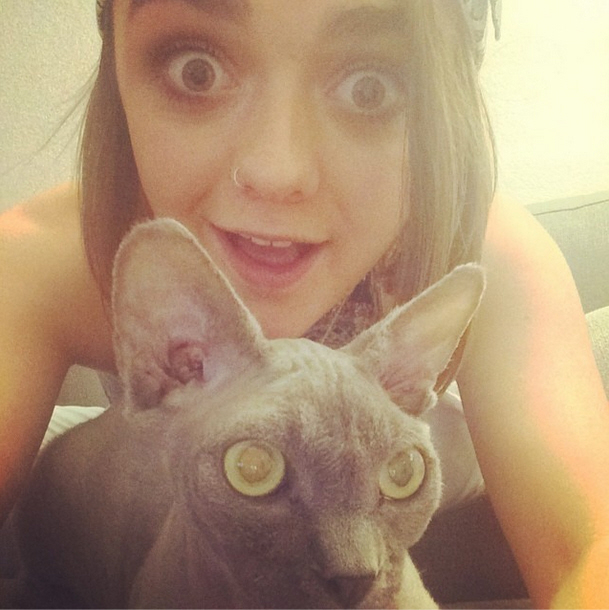 Photos courtesy of Maisie's IG & WENN.