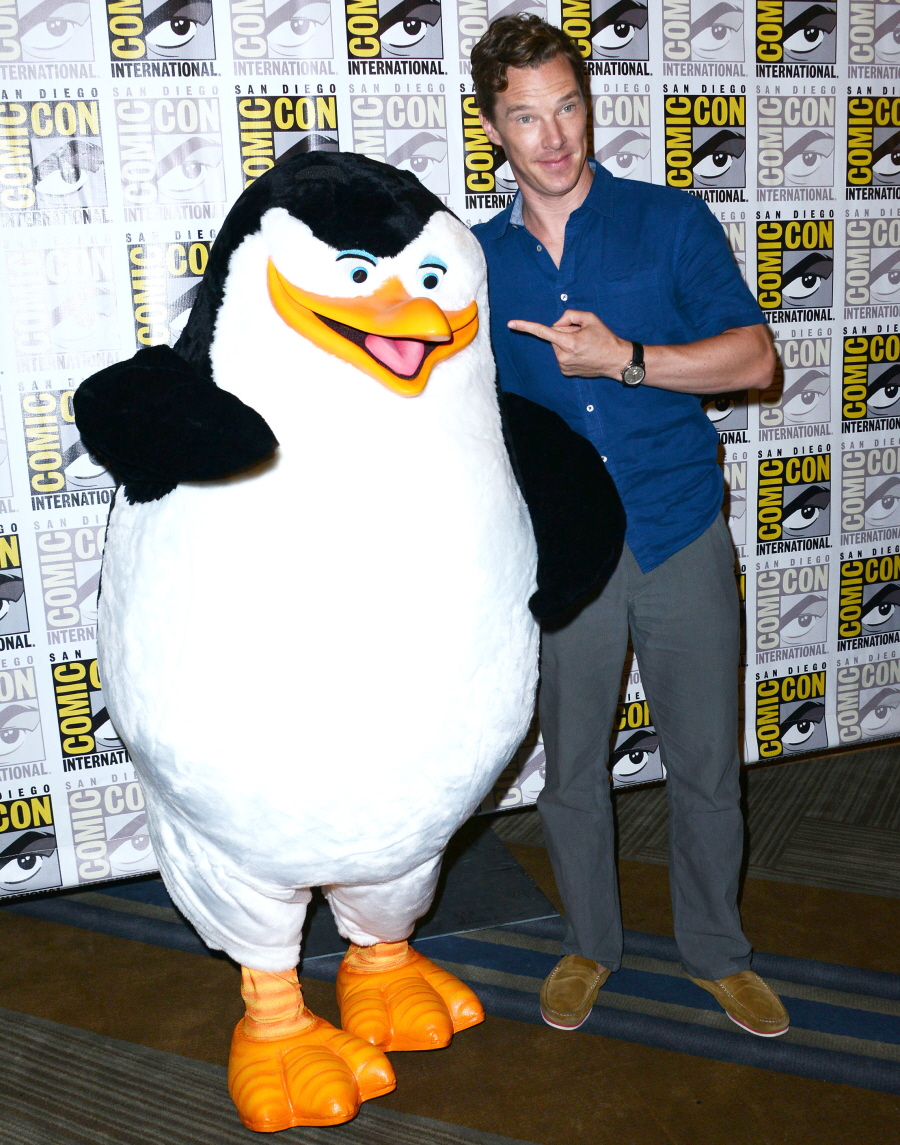 YES. Benedict Cumberbatch attended his first-ever Comic-Con yesterday morning/afternoon (it was morning in San Diego). These are some photos of a lovely, tan, Cumbercurled Benedict promoting The Penguins of Madagascar. With John Malkovich. And sweet Jesus, they asked him to stand next to a giant furry penguin… AND HE POINTED AT THE PENGUIN. Benny is such a pointer. He loves to point at everyone and everything. *points at Cumby*
(Is anyone else really pleased that he wasn't wearing that stupid denim shirt? Thank God. I'm not crazy about his outfit here, but it looks pretty easy to rip off, so these images go to my personal spank bank and yes, I just wrote that.) (Also: I want a better look at his man-bracelet.)
While it's lovely that Benedict is dorking it up for animated Dreamworks films, many people think that Benedict is in town because Marvel is going to announce that he is Doctor Strange. As of a month ago, Benedict was on the short list along with Tom Hardy, and Hardy is also going to be at Comic-Con. So, when Benedict was talking to various press outlets, they all asked him about Doctor Strange. When he talked to E! News, he got the Penguins stuff out of the way first:
"I do like espionage, don't I? [Penguins] was because I'd never done an animated film, I'd never done a voiceover for an animation…I love the penguins in the Madagascar films and I like the sketches and the ideas they had for this sort of Bond stereotype who has his comeuppance, because there's a little too much dress and not enough action to him. I like the idea of chipping away at the spy cliché." And even though he's played quite the roster of characters, he says Agent Classified might be the weirdest: "It's odd because it doesn't look anything like me. Not because it's a wolf…but I could see bits [of myself] in Smaug, because I did lots of facial capture as well as full-body motion capture for that. So even being a dragon, despite being a biped mammal, I saw myself in that fire-breathing serpent."

As for the Doctor Strange rumors…

"What rumors?" Benedict laughed when asked what he made of it all, though he did say that "anything could happen" and he's leaving San Diego today, but will be back at Comic-Con on Saturday. "Doctor Who?" he continued coyly.
And when Benedict spoke to Josh Horowitz at MTV, Benedict went even further, saying:
"As far as I'm aware, even if that was the case, it couldn't work out because I'm doing a little play called 'Hamlet' in London. So I don't think I could even if that was in the cards. It sounds like a fantastic project. It's a shame if I miss out, but who knows?… I couldn't possibly comment."
On one side, I don't see how he would have the time to do Doctor Strange, so yeah, that might be a good enough reason why it won't happen. But Benedict has been known to drop out of stuff at the last minute, so maybe Hamlet would be put off, or maybe he would completely drop out of The Lost City of Z or something. It's doable. And here's a reason why I think Marvel may announce something related to the auburn dong muff: because Benedict is using the same kind of "I can't say" non-denials that he used when promoting Star Trek Into Darkness and everybody asked him if he was playing Khan. Spoiler: he played Khan.
Further evidence of the Doctor Strange announcement to come: Benedict told outlets that he's skipping Comic-Con today, but will be around on Saturday.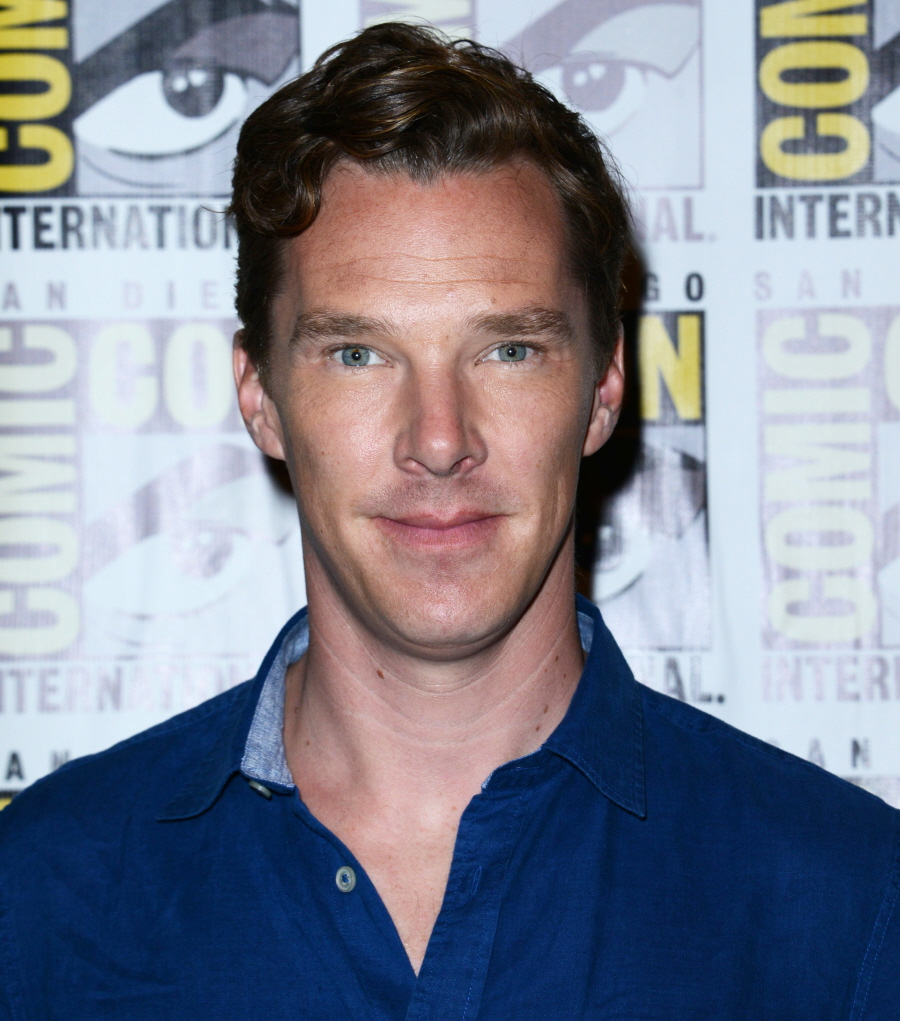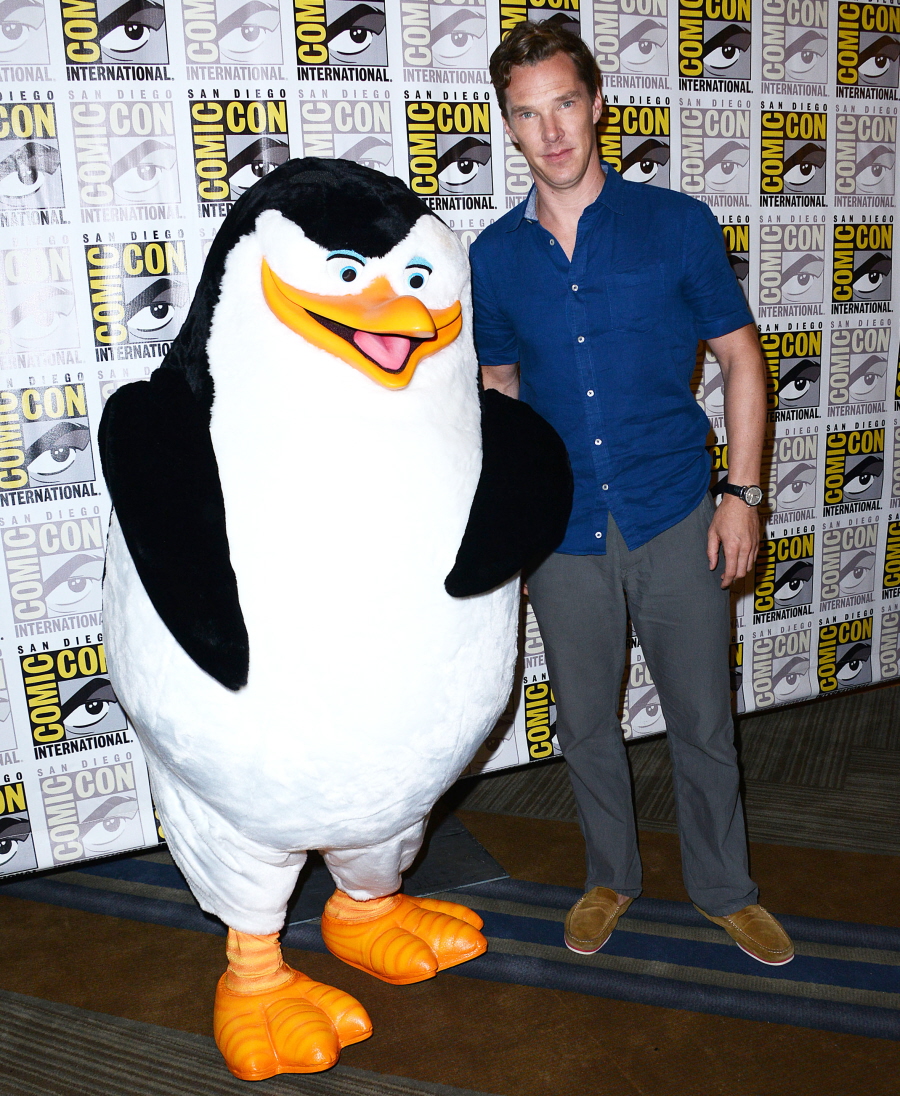 Photos courtesy of Fame/Flynet.