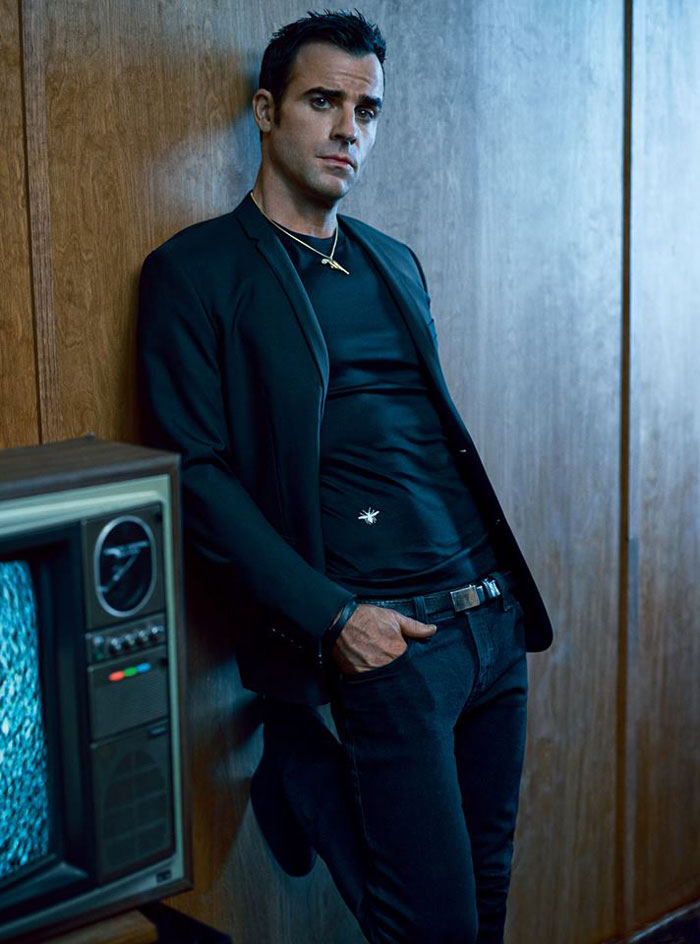 The more I see of Justin Theroux, the less I "get" him. I used to think he was just wannabe hipster poseur who secretly hated the fact that he was with a woman like Jennifer Aniston. I mean, Jennifer has NO street cred. She is not "hip." She likes to sunbathe in Mexico and renovate mansions in Beverly Hills and Bel Air. She's not the kind of woman who dumpster-dives in Hell's Kitchen or whatever. But as time goes on… I kind of think they're perfect for each other. I think Justin got to his late 30s and decided to "sell out" and he's on board with most of Aniston's lifestyle. Anyway, I was reminded of my Theroux confusion while I watched some clips of his appearance on Jimmy Kimmel Live last night.
First video: Justin's first crush was on Debbie Harry. And he got to meet her.
Second video: Justin and Jimmy do a rehearsed bit about Justin's many "arrests" and "mugshots". To me, this is the worst part of the interview. It's too cutesy and rehearsed. And it totally doesn't go into the fact that Justin really did have a drug problem back in the day (but he's clean now and has been for years, although he rarely talks about any of that).
In this clip, Justin talks about how he worked for the circus in Japan. He made snow cones.
So who is Justin Theroux? Does Justin even know anymore? Is he the "unconventional" 42-year-old aging hipster with street cred? Or is he the reformed bad boy who was saved by the love of a good woman? Here's the thing: I really don't think Justin is a bad guy. Like, he's not mean or nasty and he probably wouldn't roll his eyes and say "OH MY GOD" if you said hello to him. But I feel like even Justin is confused about who he is these days.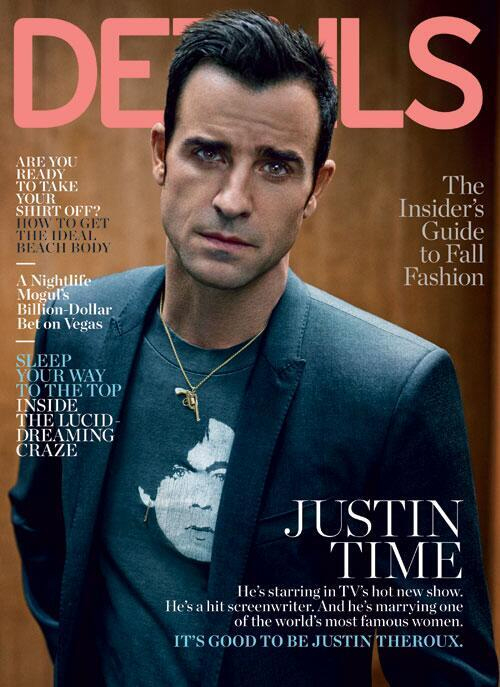 Photos courtesy of Details.