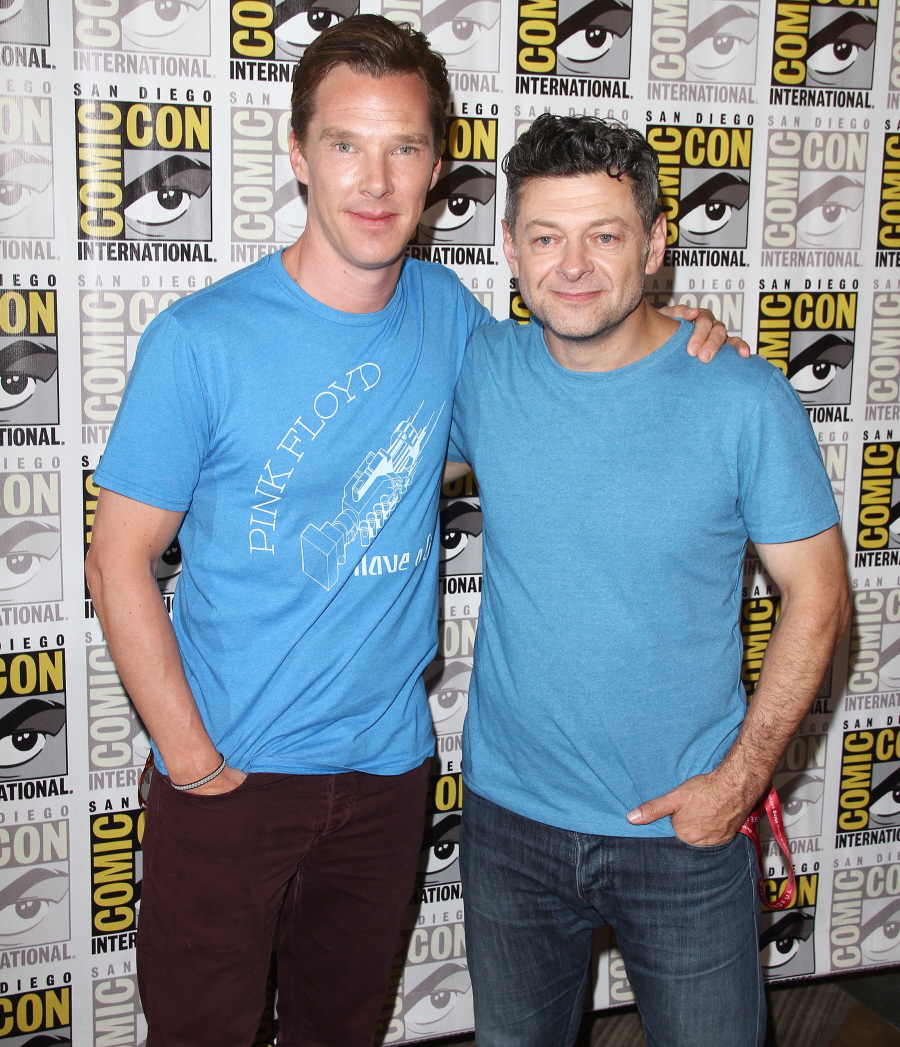 At Comic-Con on Saturday, there was a big panel for The Hobbit: Seriously, We're Going To Milk This Thing Forever. Benedict Cumberbatch was there!!! As was Cate Blanchett (amazing!), Lee Pace (his hair!), Orlando Bloom (looking gross), Luke Evans (eh) and Evangeline Lilly (meh). I'm including photos of everybody. Oh, Andy Serkis was there too and Benedict posed with him at the photocall. I guess they're buds now? Sure. Benedict is looking really good in these photos, right? He's tan, his hair looks gorgeous and that blue t-shirt really makes his eyes pop.
There's not a lot of Cumbernews from Comic-Con. He kept denying the Doctor Strange rumor and Marvel didn't officially announce anything at their weekend panel (although there are casting rumors, but I'm covering that in another post). Benedict did talk to MTV about Sherlock Season 4 and the return of Moriarty and all of that. I finally found the full interview:
So cute.
Anyway, I'm including more pics below. I love that Cate Blanchett came to Comic-Con. She's like Nerd Royalty. She classed the place up. Also: I feel weird saying this, but Lee Pace is giving me as much of a fever as The Batch.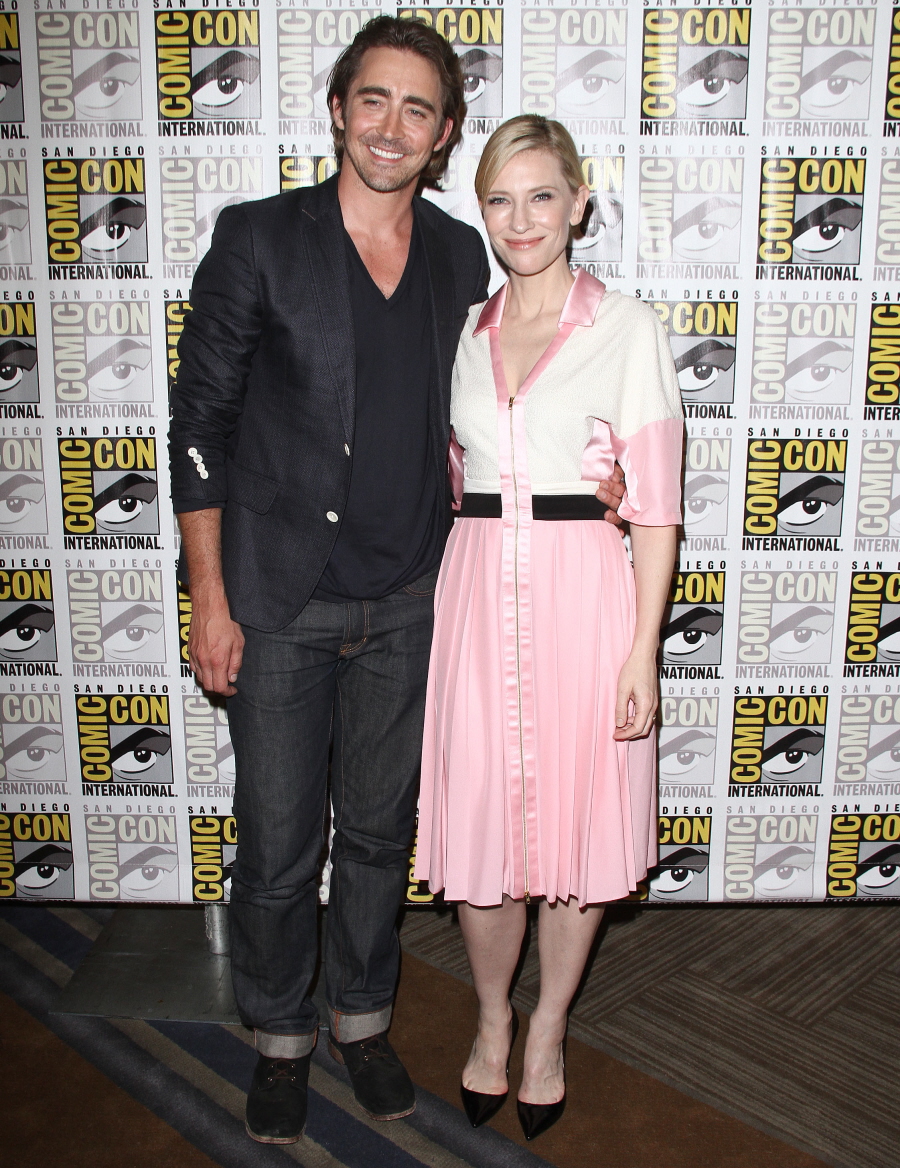 Photos courtesy of Fame/Flynet and Getty.