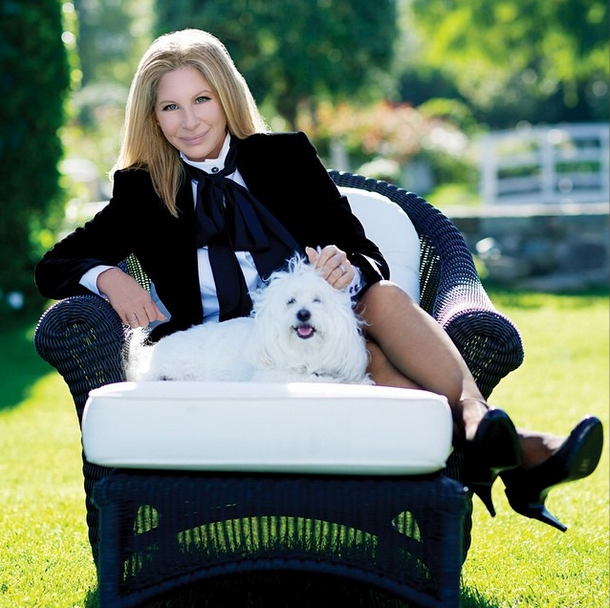 Barbra Streisand, 72, joined Instagram and her first post was this incredible glamour shot of herself posing on a patio chair with her dog, Samantha, an 11 year-old Coton de Tuléar breed. She wrote "Hello Instagram… isn't my Samantha just precious?" Barbra hasn't done much social media to date. She has a Twitter account but it's managed for her by someone else.
Barbra adores her dog, she's a true dog lover, and The Daily Mail reminds us that she gushed about Samantha while she was doing press for The Guilt Trip, that movie she did with Seth Rogan in 2012. (I haven't seen it yet, I heard it was bad.) Anyway here's what she said about Samantha at the time:
While promoting the film The Guilt Trip, the actress couldn't stop talking about her dog.

'She's the most beautiful thing you've ever seen. She speaks English. She understands English, I swear to God,' Barbra gushed in an interview with The Independent.

'She'll come up to me and go "mmm." It sounds like a baby. That means she wants water.

Or she'll just look at me with those eyes and then she wants a treat,' she added.

The two-time Oscar winning actress is married to James Brolin – who is famous for his role in Marcus Welby, M.D. and Catch Me If You Can.

The couple – who got married in 1998 – never leave their dog alone… she's family.

'My dog is like the daughter I never had,' Streisand told The Independent.
My mom and dad are like that with their dog, they try not to leave her alone and if they go on vacation or even away for the day they'll leave her with me. To be fair to my parents, their miniature schnauzer is the sweetest, most special dog ever. (Like most dogs, I just love theirs as I watch her frequently.) I feel similarly to Barbra about my parents' dog, like she's speaking to me with her eyes. I give her more treats than I'm supposed to because she gets me every time with that look.
While I was trying to figure out Samantha's breed, I found this story from 2003 about Barbra going on the Oprah Winfrey show to pay tribute to her last dog Sammy, a Bichon Frise who had just passed away. She sang the song "Smile" while photos of Sammy were shown in the background. (That video is below.) It got me! Barbra presents her new puppy at the end of the video, which she explains that she named Samantha in honor of Sammy. She said "she's my new little Sammy."
In terms of this photo, yes Barbra is Botoxed to high heaven and yes it's highly Photoshopped, but this is all about Samantha, Samantha is the star and you can tell she's treated that way too.
Here's Barbra's tribute to her last dog, Sammy. She brings out Samantha as a puppy at the end. Barbra allowed the Humane Society to use "Smile" as "the official song of the Anthem of Spirit campaign for people who have lost a pet." That's nice.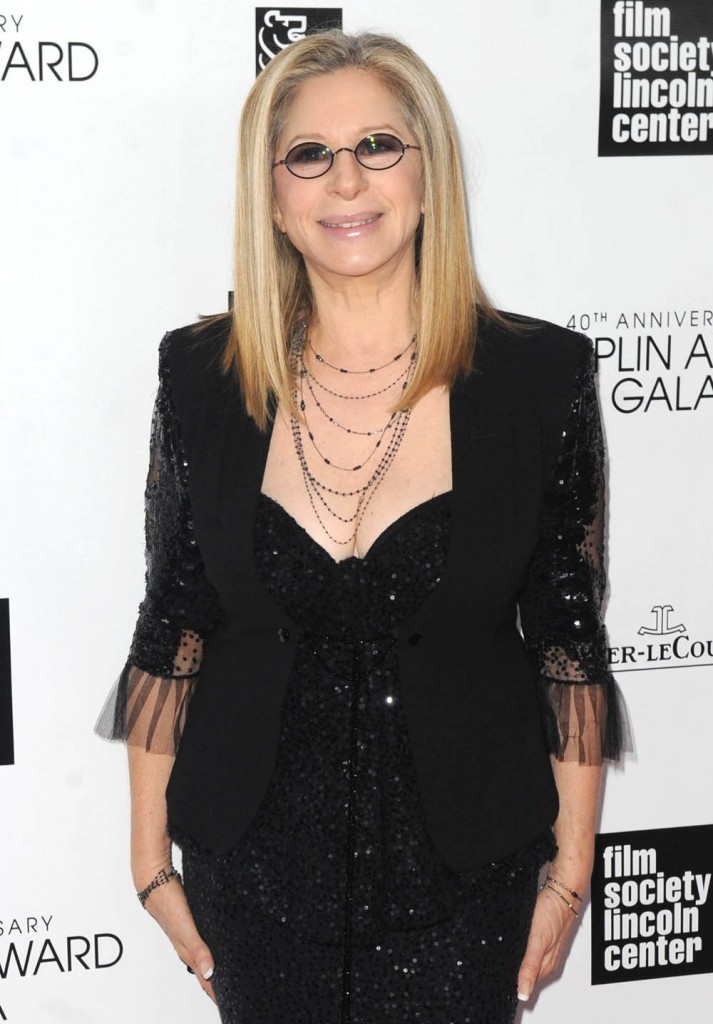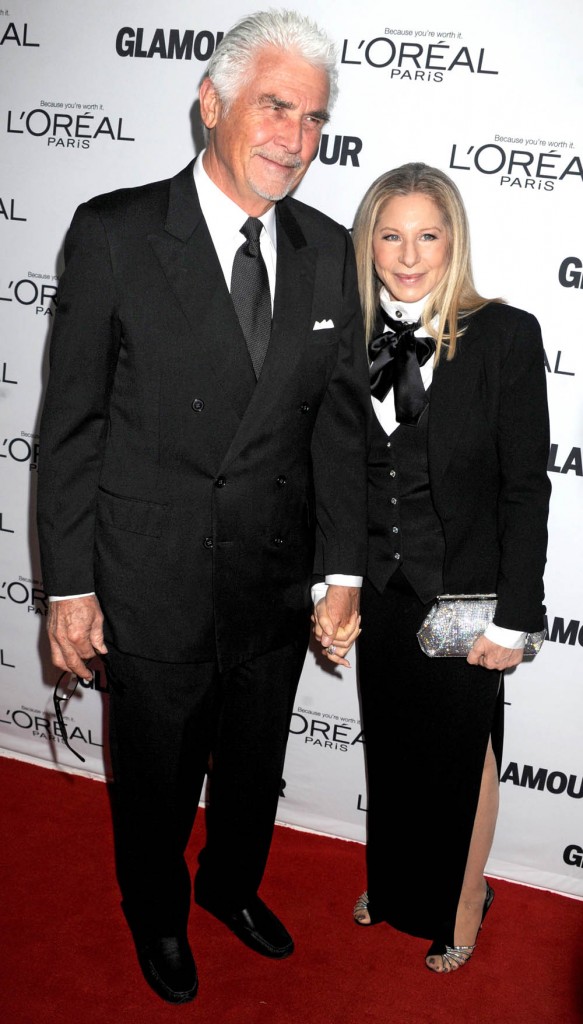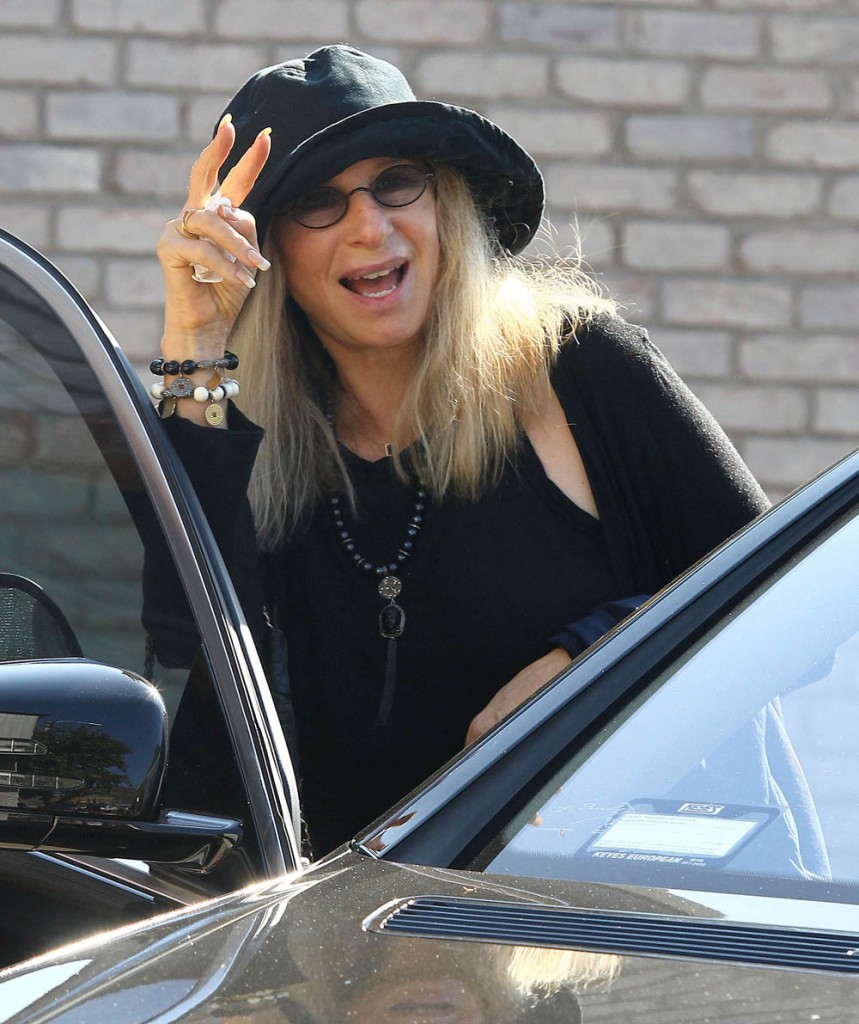 photos are from 2013 and 2014. Credit: WENN.com and FameFlynet