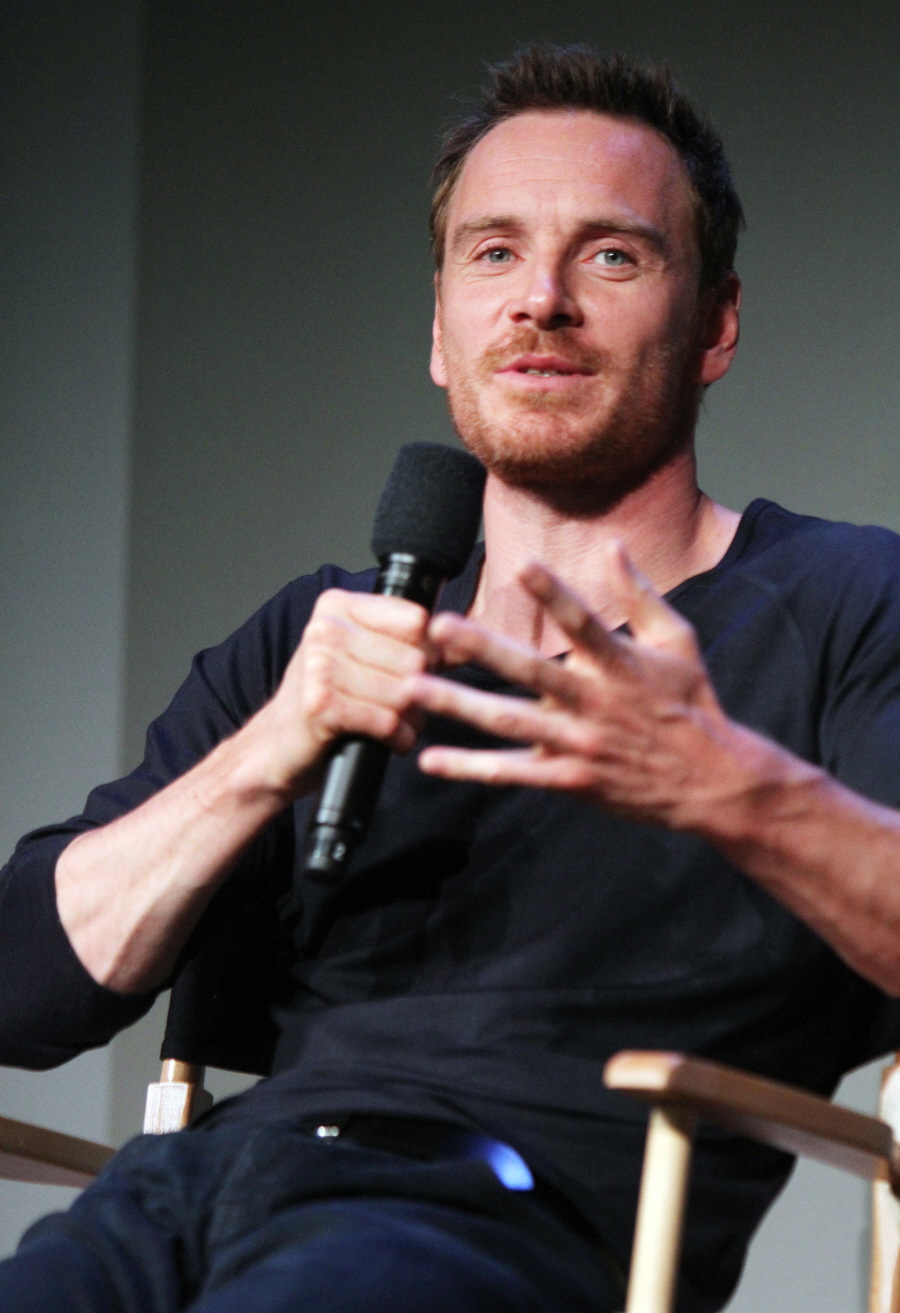 There's a lot of hand p0rn in these Michael Fassbender photos. There's also a lot of shark-teeth p0rn, if you're into that (I am). Fassy did a panel discussion at the Apple Store in Soho several days ago to promote Frank, and the photos are lovely. Lovely to me, I guess, as I'm sure some of you will be like, "He looks horrible! He parties too much! I hate shark teeth!" Michael is back on my good side after the hustle and bustle of the Oscar race left a bad taste in my mouth regarding the Fassdong. I'm still sort of mad at him for coming across so… churlish, I guess. But the Oscar season is over and he seems a bit better. Maybe he needed to go through that process of publicly proclaiming that he wasn't going to campaign for an Oscar and then finding out that he could be easily replaced.
As for Fassy's future projects, there were some rumors going around that Michael was pulling out of the long-gestating Assassin's Creed movie (based on the video game). The film hasn't really gone anywhere since it was announced a few years ago, and there were reports that Michael had dropped out. But Fassy says he's still on-board and hoping to make it soon:
Michael Fassbender is busy promoting his dramedy Frank, which has been out in Europe for several months, but is set to be released in the U.S. next week. We were able to sit down with the actor recently to discuss his role as an eccentric musician in the film. During the course of our conversation, we touched on the progress he's making with the oft-discussed Assassin's Creed movie, which he will both produce and star in.

Some recent rumors suggested that Fassbender, unhappy with the script, had departed the project. The actor was quick to squash that idea and assured that they are actively moving forward.

"I know, I love these rumors!" he exclaimed. "It's fantastic. People talk about it, and they're hopefully interested. Nothing has changed, yeah. I'm still a part of Assassin's Creed, and we're working on the script as we speak. Actually, I'm going to go back and see the writers when I get back to Europe."

One big question that fans have had is how much of the film will remain faithful to the game and how much will be an original story. The actor hopes to strike a balance that serves both the source material and the film.

"You know, we absolutely want to respect the game," Fassbender said. "There's so much cool stuff in the game that we're actually spoiled for choice in terms of what we can use and what we can't, but we also want to bring new elements to it and perhaps our own version of things that already exist in the game. But we're definitely making a feature film, and we're approaching it as a feature film, as opposed to approaching it as a video game. But I love the world. I don't really play that many video games, but when I met up with the guys from Ubisoft and they started to explain this whole world and the idea of DNA memory — you know, I think it's a very feasible scientific theory. I just thought, "This is so rich," and about the possibility of it being this cinematic experience. So I'm really excited about it, and we're working very hard to make sure that we've got the best and most exciting, original package."
To be fair, Michael has pulled out of several projects over the past year, and it wouldn't surprise me at all if he drops out of this one eventually. He dropped out of the Tom Wolfe film, Genius, and he's being replaced by Jude Law. Fassy also dropped out of that Natalie Portman cowgirl movie too, but I don't blame him for that all. Fassy has a bunch of projects in the pipeline too, including Prometheus 2 (God I hope that doesn't get made), another X-Men movie and The Light Between Oceans. Which we read for the CB Book Club and IT WAS AWFUL.
PS… Am I the only one who really wants to own Fassy's shirt in these pics? I've been looking for a shirt like that for a long time.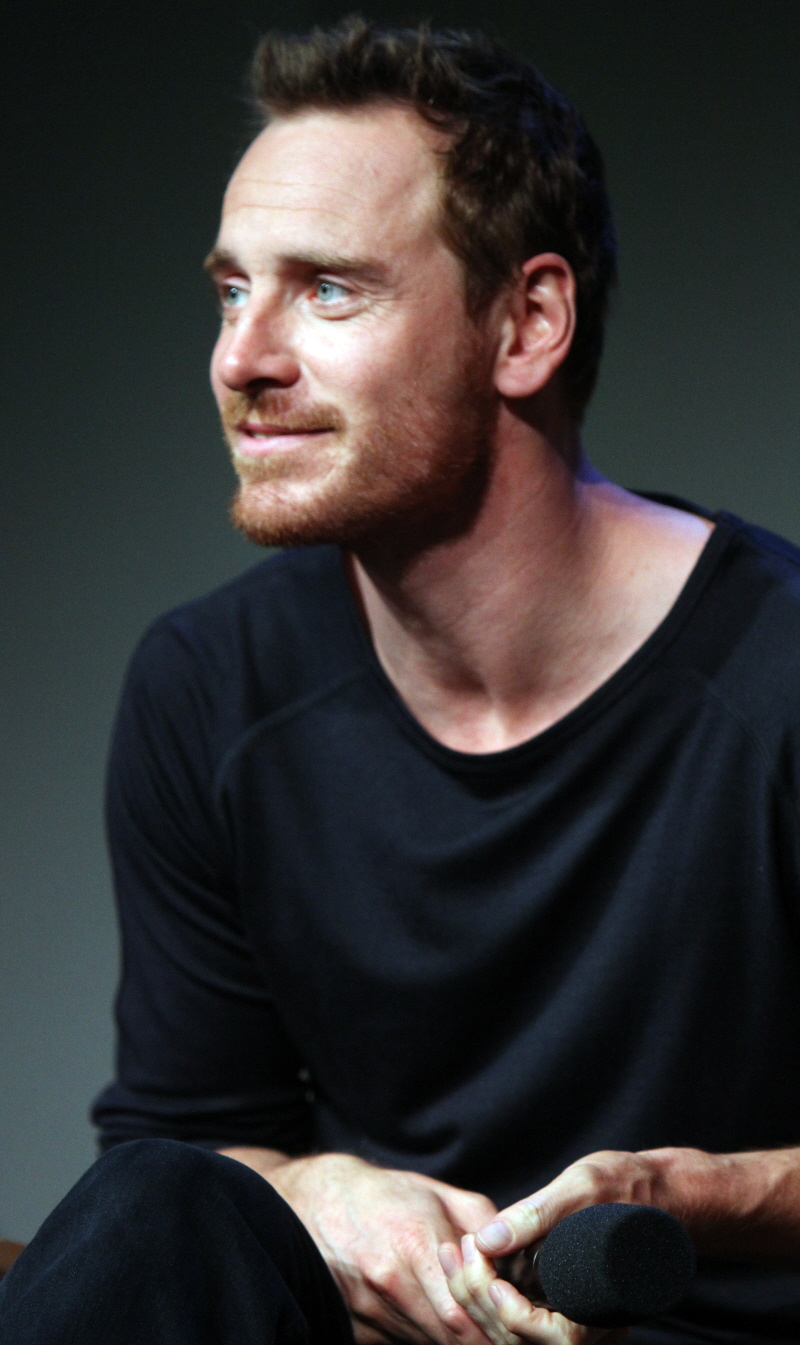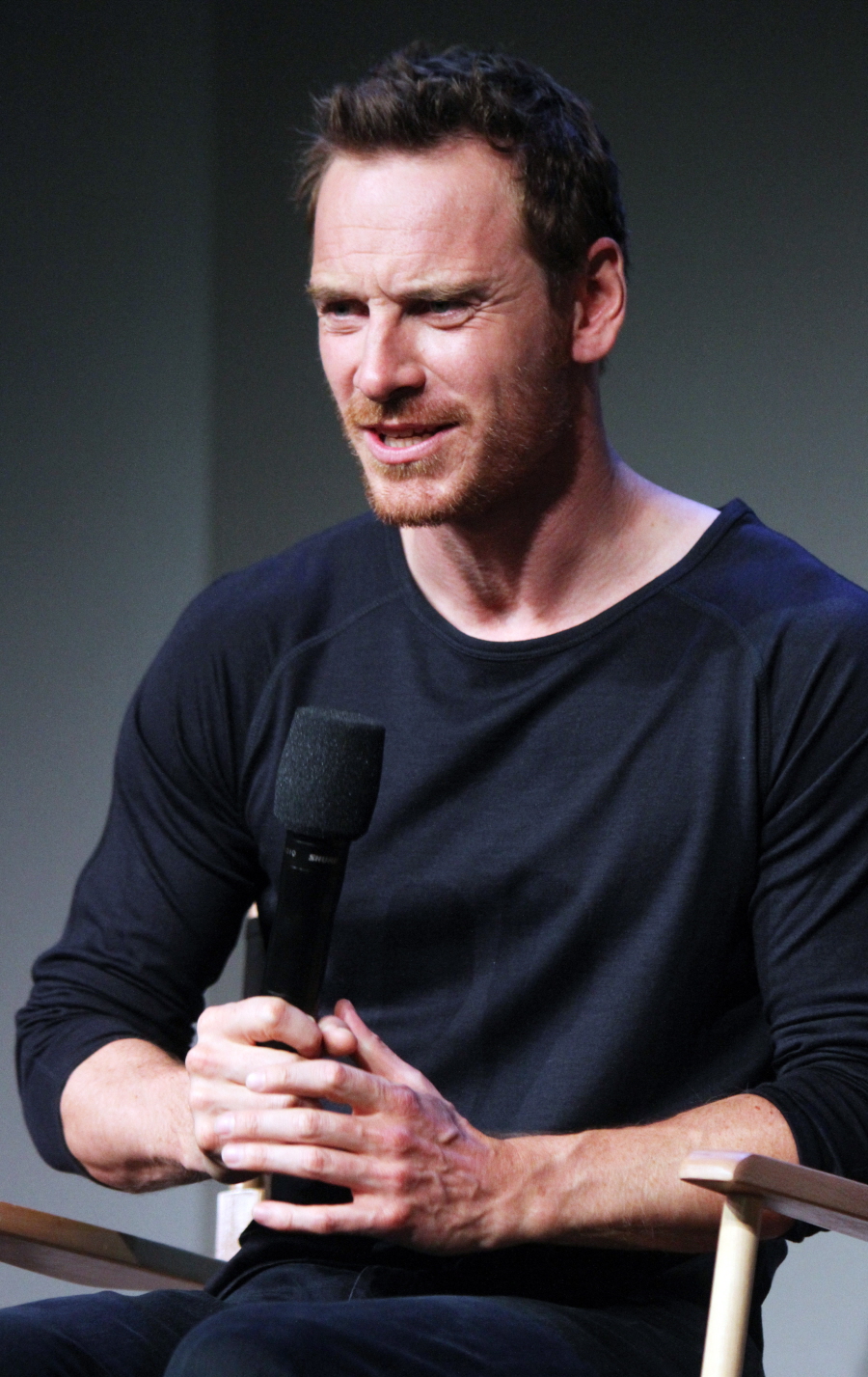 Photos courtesy of WENN.