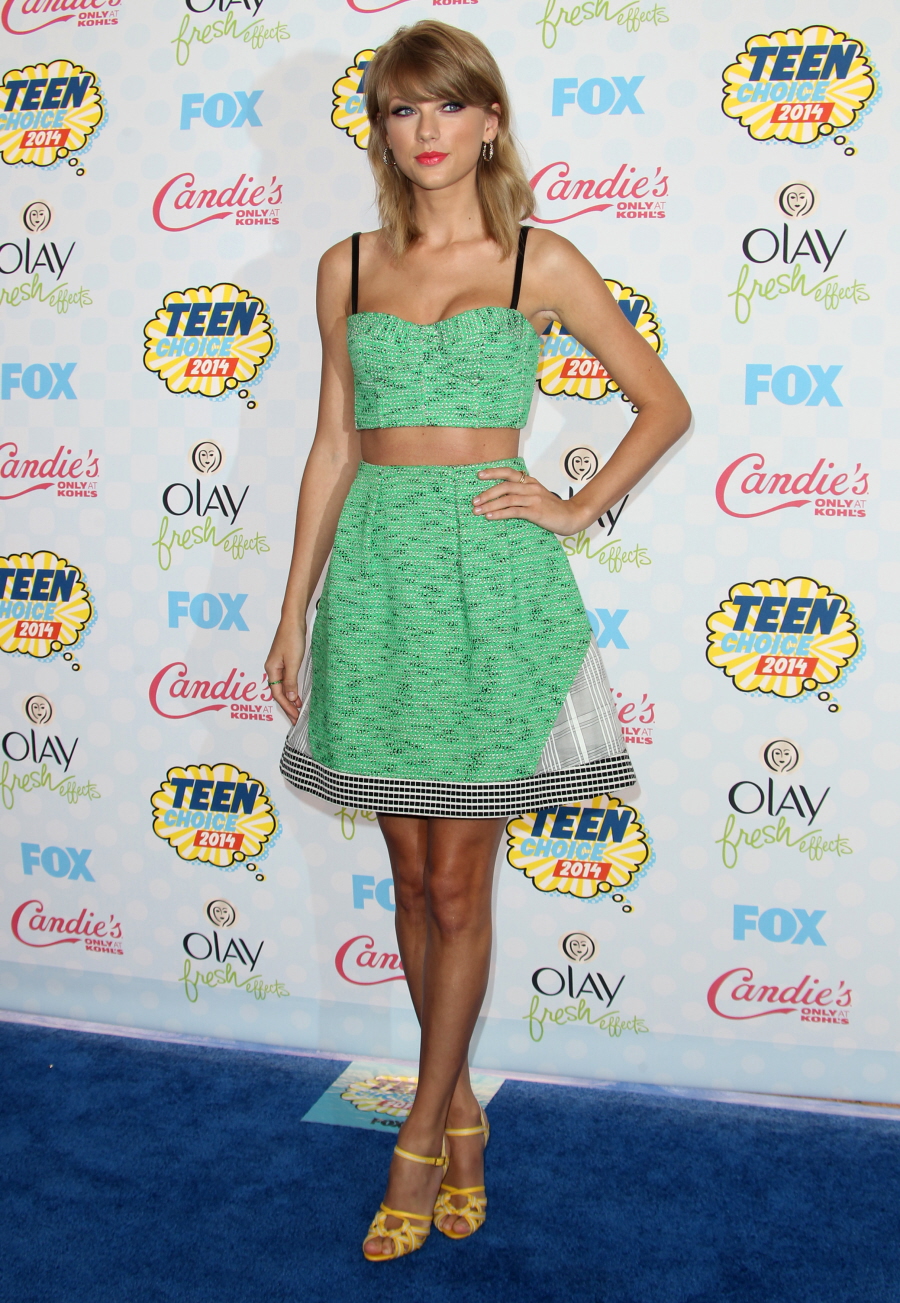 Here are some more photos from last night's Teen Choice Awards. If you'd like a more comprehensive look at what went down and who won what, go here. Taylor Swift won Choice Female Country Artist, and she actually came to the event. You know why? Because her new album is coming out next month or the month after. She's gearing up to do another promotional onslaught. Prepare yourselves. Anyway, Swifty was extra bangsy, as she has been in candid shots in the past month. I have a weird ambivalence about Swifty's bangs these days. They're not flat-out awful (like Lea Michele's bangs), but I do think Taylor looks better without. Her ensemble is Novis. Extra twee, right? Too cutesy.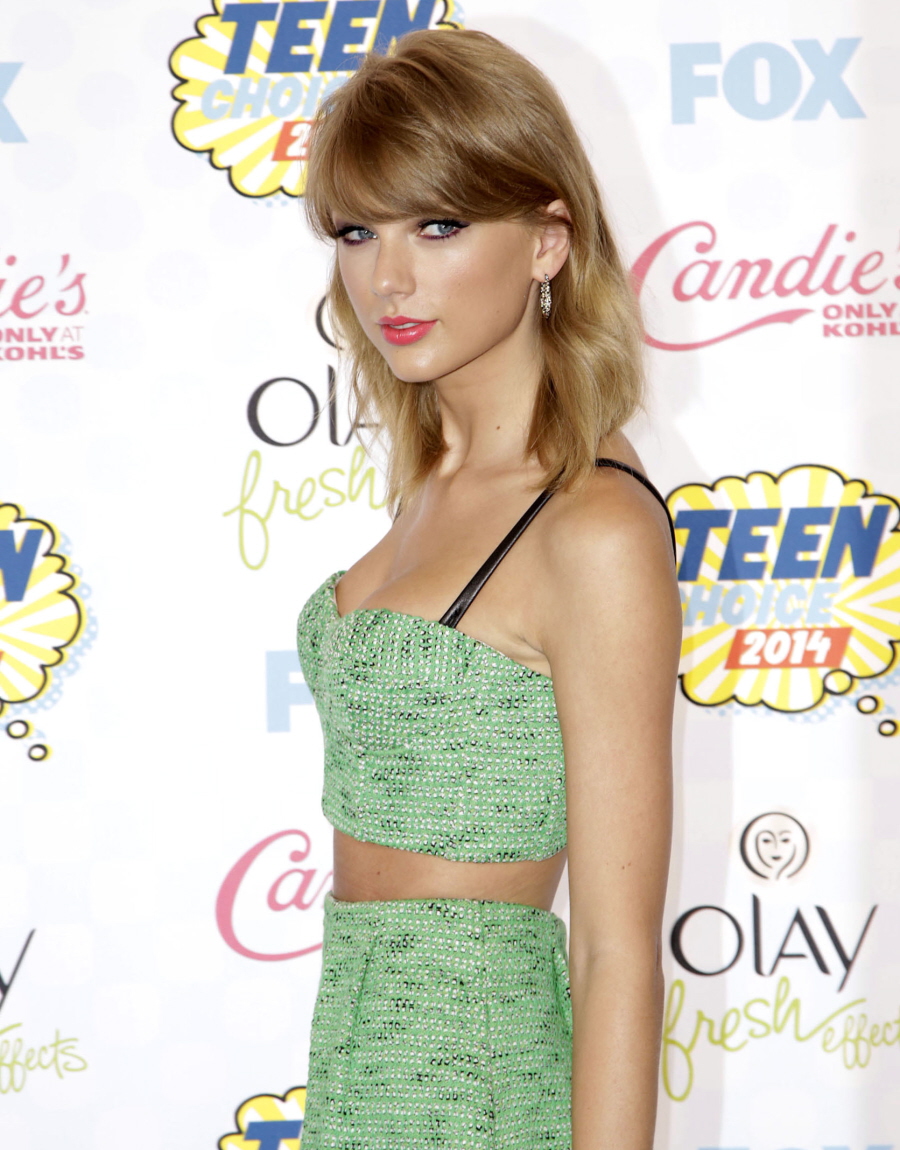 Ariana Grande in Georges Chakra (she won Choice Female Artist). The dress is too simple and blah for a girl who (I have to say) can be somewhat forgettable. For future red carpets, I really need Ariana to work on a few things for me. One, she needs to learn how to walk a carpet without looking like she's about to cry. If you're that uncomfortable, don't walk the carpet. But if you do walk the carpet, don't look like you're about two seconds away from sobbing. Secondly, TOO MUCH HAIR. Ariana's hairpieces have gotten way out of control.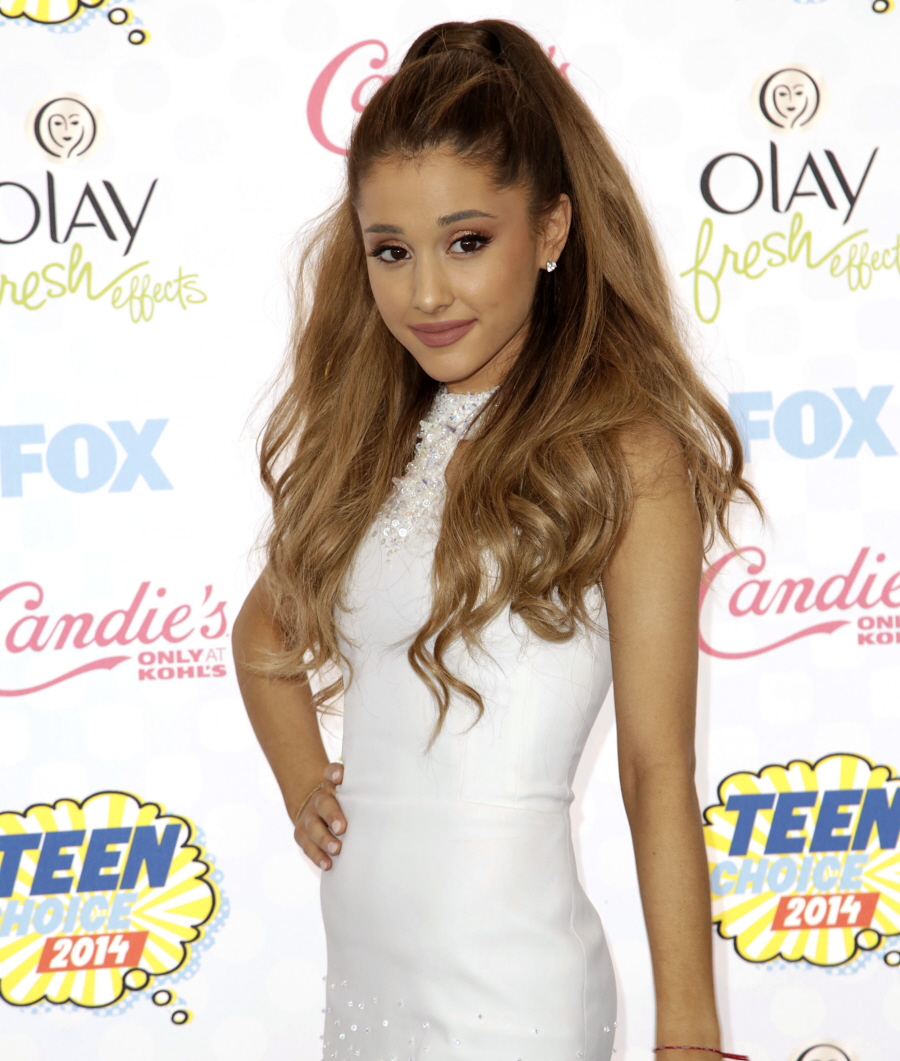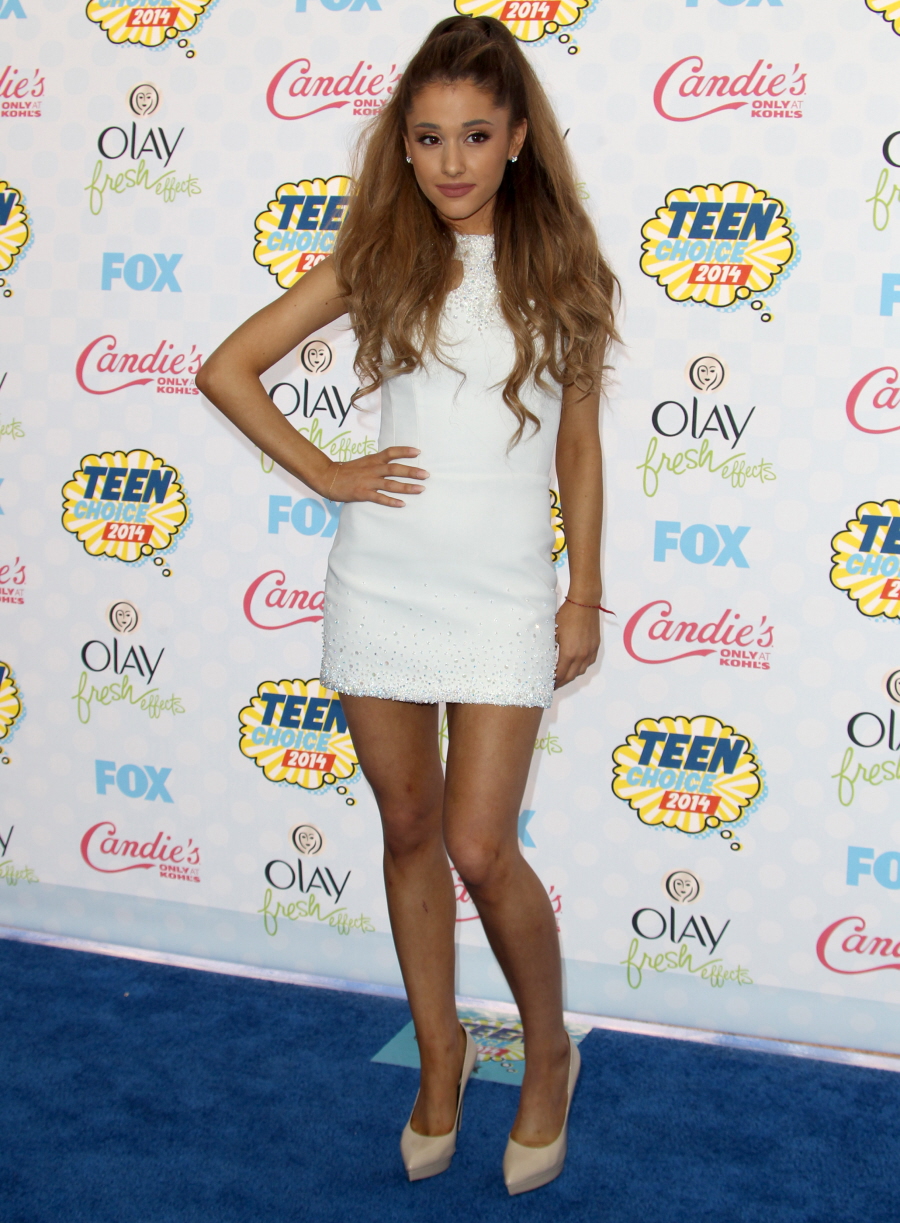 Jennifer Lopez in Elie Saab – she didn't walk the carpet! This just feels like a short version of a dress she's worn a million times before. The color is nice though.
Lea Michele annoys me with how EXTRA she is about everything, especially when she's posing on a carpet. And God help us all if she actually wins something, because she will NOT STOP POSING. Her colorblock dress is Fausto Puglisi. This would have looked so great as a full-length dress, right? Also: BANGS.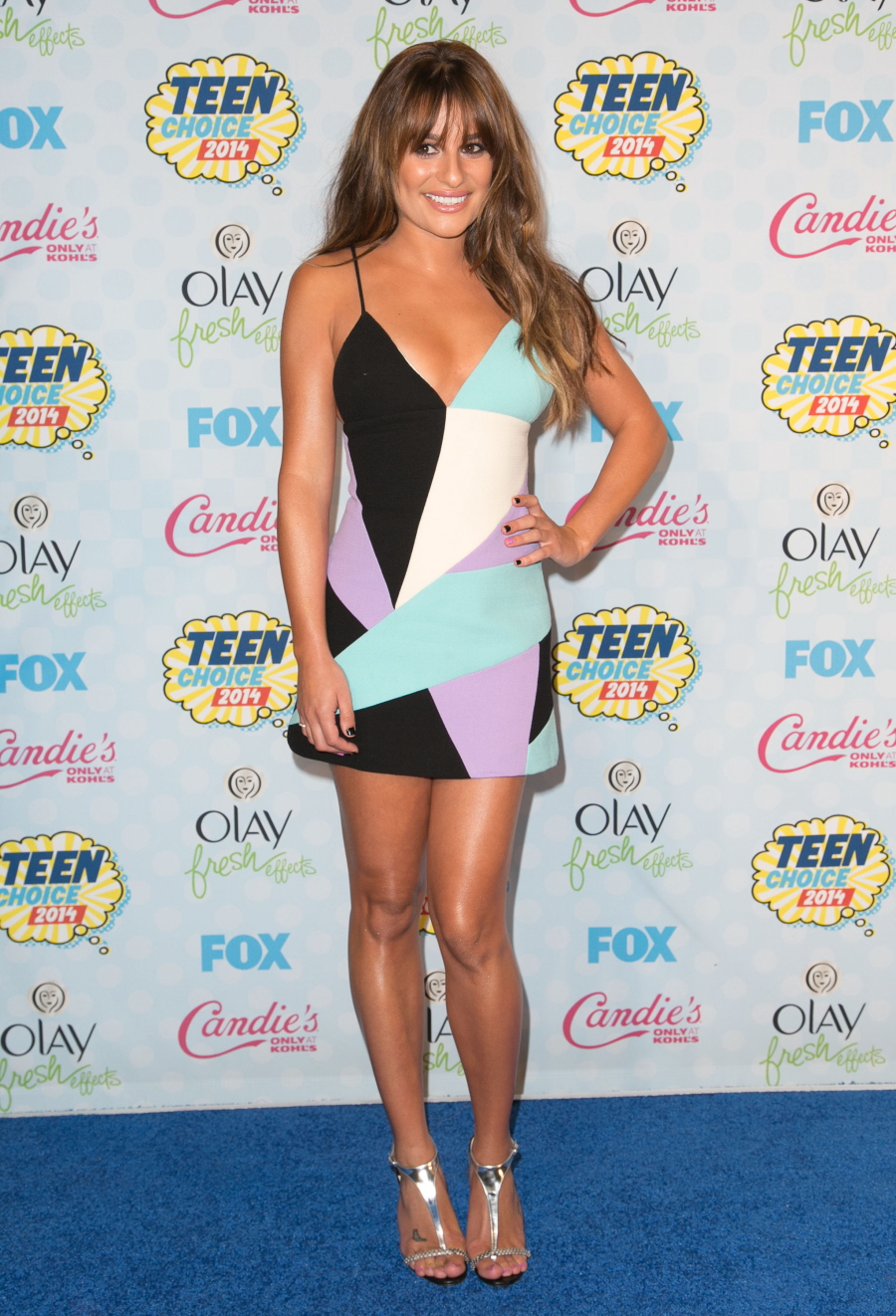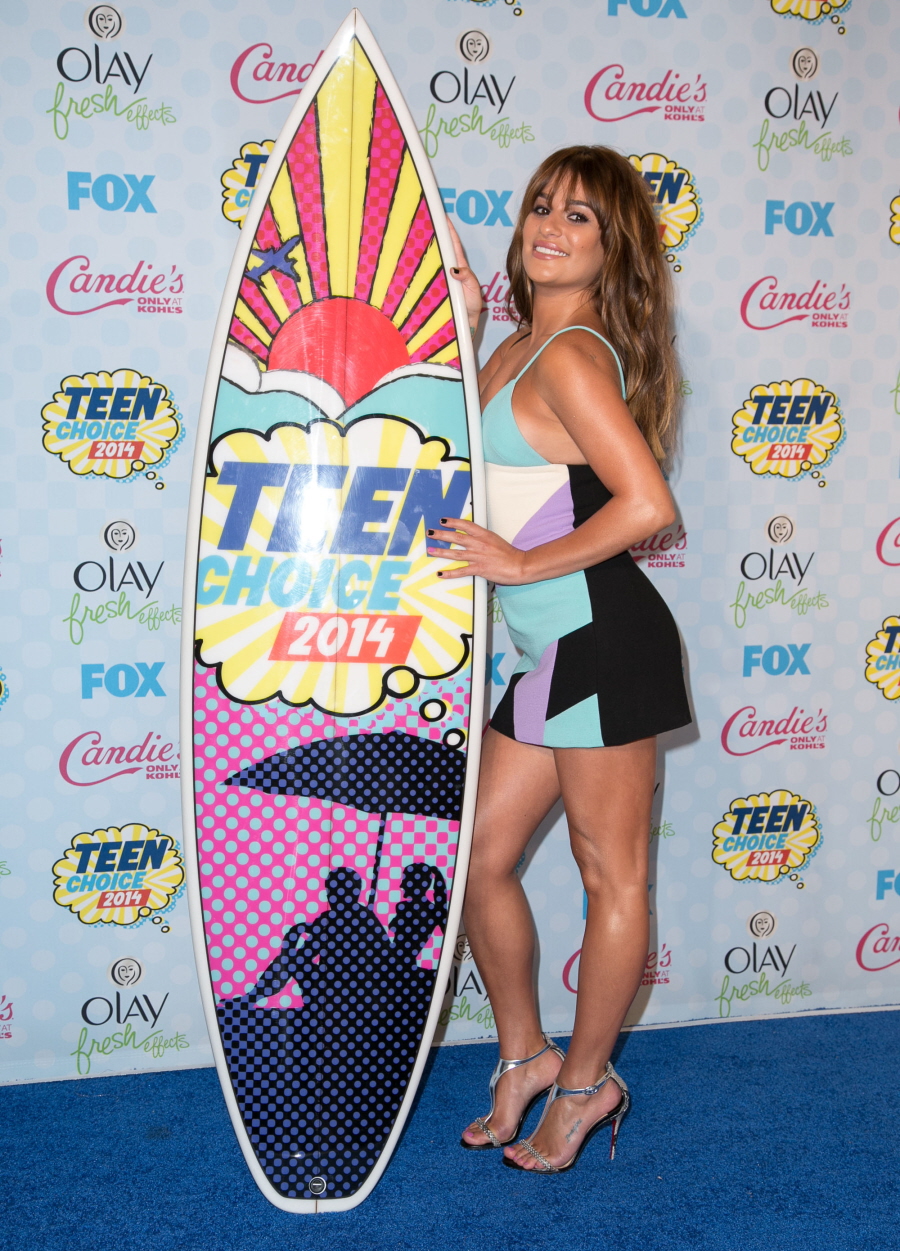 For my money, Hilary Duff was the best-dressed and best-styled person at the TCAs. She wore this Sachin & Babi Noir ensemble which was one of the few non-minidresses at the event. She looks classy but not frumpy. Her figure looks amazing.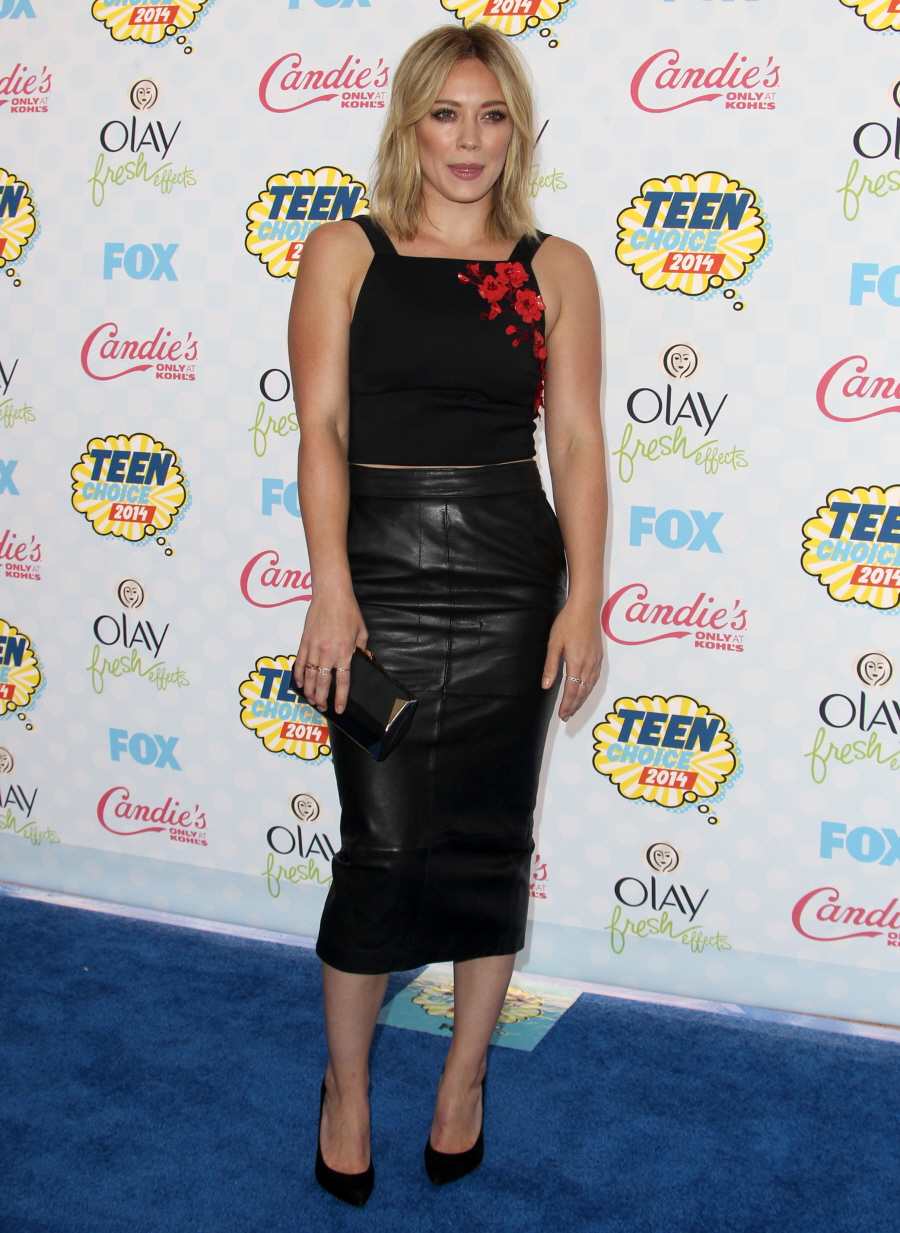 Kimberly Perry in Lorena Sarbu. This is okay. It's more suited one of the country music award shows, but whatever. Lace and big hair.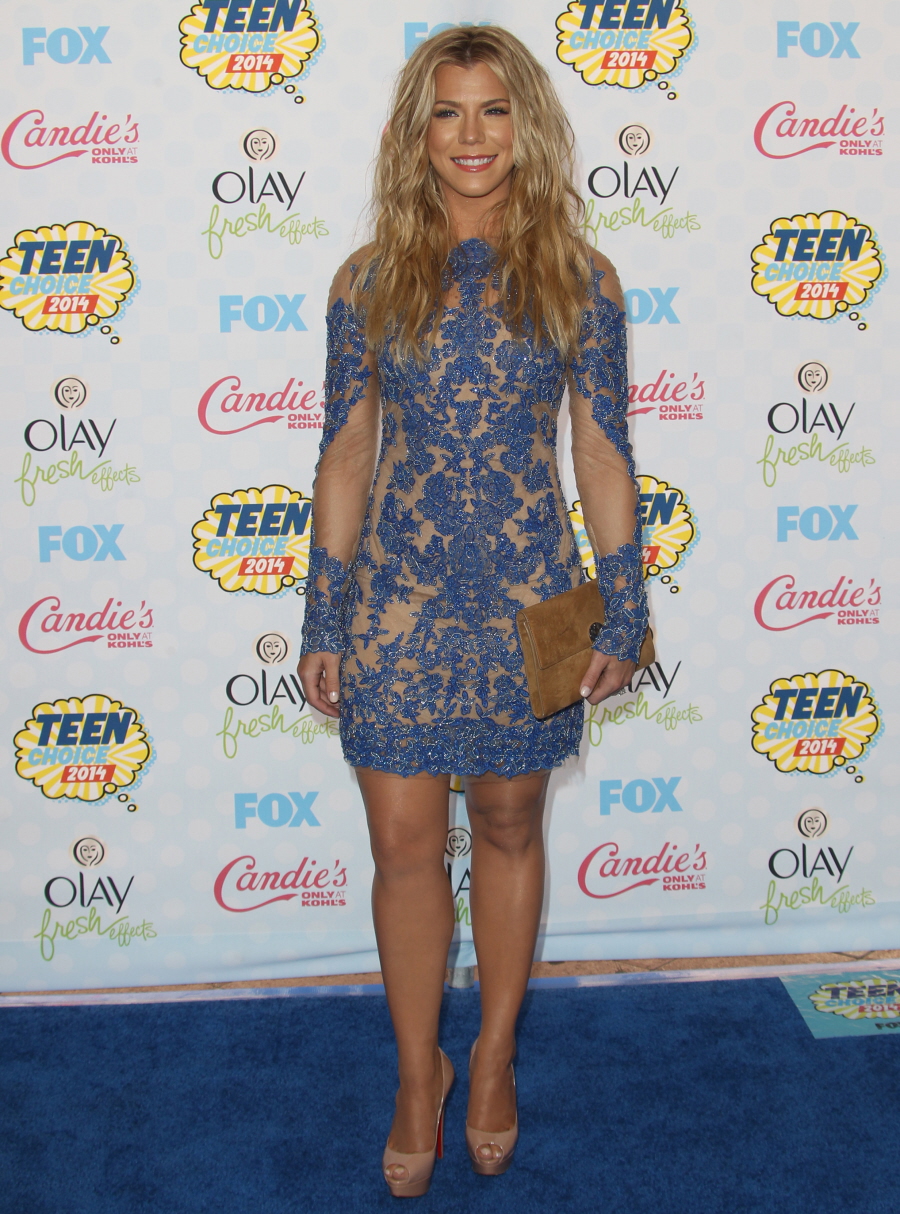 Photos courtesy of WENN, Getty.