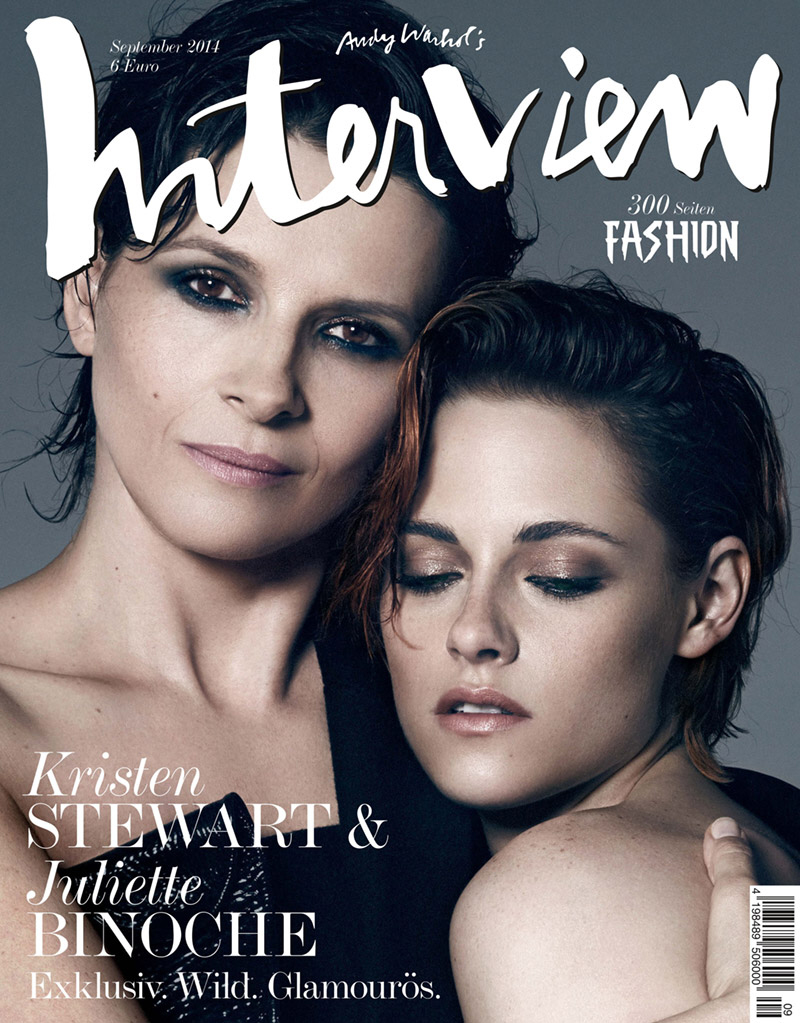 Juliette Binoche and Kristen Stewart cover the September issue of Interview Mag (German edition). They're promoting Clouds of Sils Maria, which I would actually love to see, but I doubt it will come to my city. It looks good, and reportedly Kristen does solid-to-good work in the film. And Binoche is always a treasure. I love Binoche so hard. And I love this photoshoot – they look like mother-and-daughter, but not. There's a lot going on between their characters in the film, and I guess they were trying to mimic that in the shoot.
There aren't many quotes from the piece, but there is this great statement from Binoche about how she got familiar with Kristen's work:
"Of course I googled you…Why? I needed to know whom I am supposed to meet and play with. I did watch some interviews of yours and instantly decided that I like you. I also watched On The Road – and skipped Twilight. Although I have to admit that the first time I ever saw you was on my daughters walls. I remember walking into her room thinking: So what the hell is this about?"
Ha, if I was Kristen, I would have been so pleased that Juliette refused to watch Twilight. Using Twilight as a calling card for an actress must suck. Thankfully, Juliette checked out some of the less lip-bitey roles.
Juliette also did a great interview with the Wall Street Journal a few days ago – go here to read it. She's very French, but she's connected to her place as an actress and she's very realistic about life in general. She talked about how she's not on Facebook, Twitter or Instagram but she understands how all of the younger people are into it. She also admits: "I'll Google people when I need some information, and of course it's very useful. I also love to read what the fans are saying about me sometimes." So few celebrities admit that they go online to read the comments. Here's a comment, Juliette: I LOVE YOU.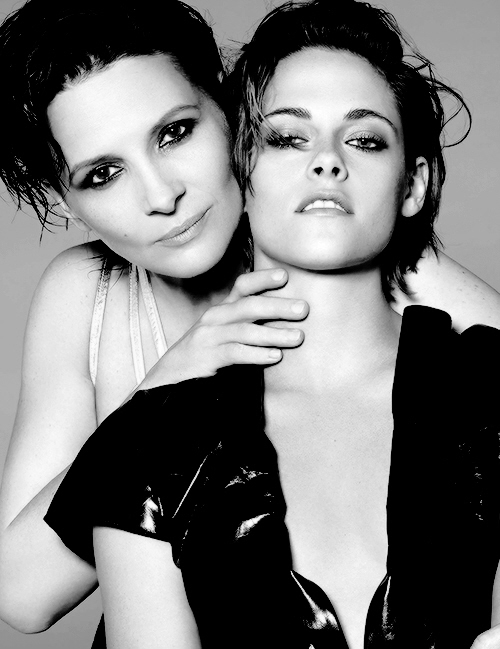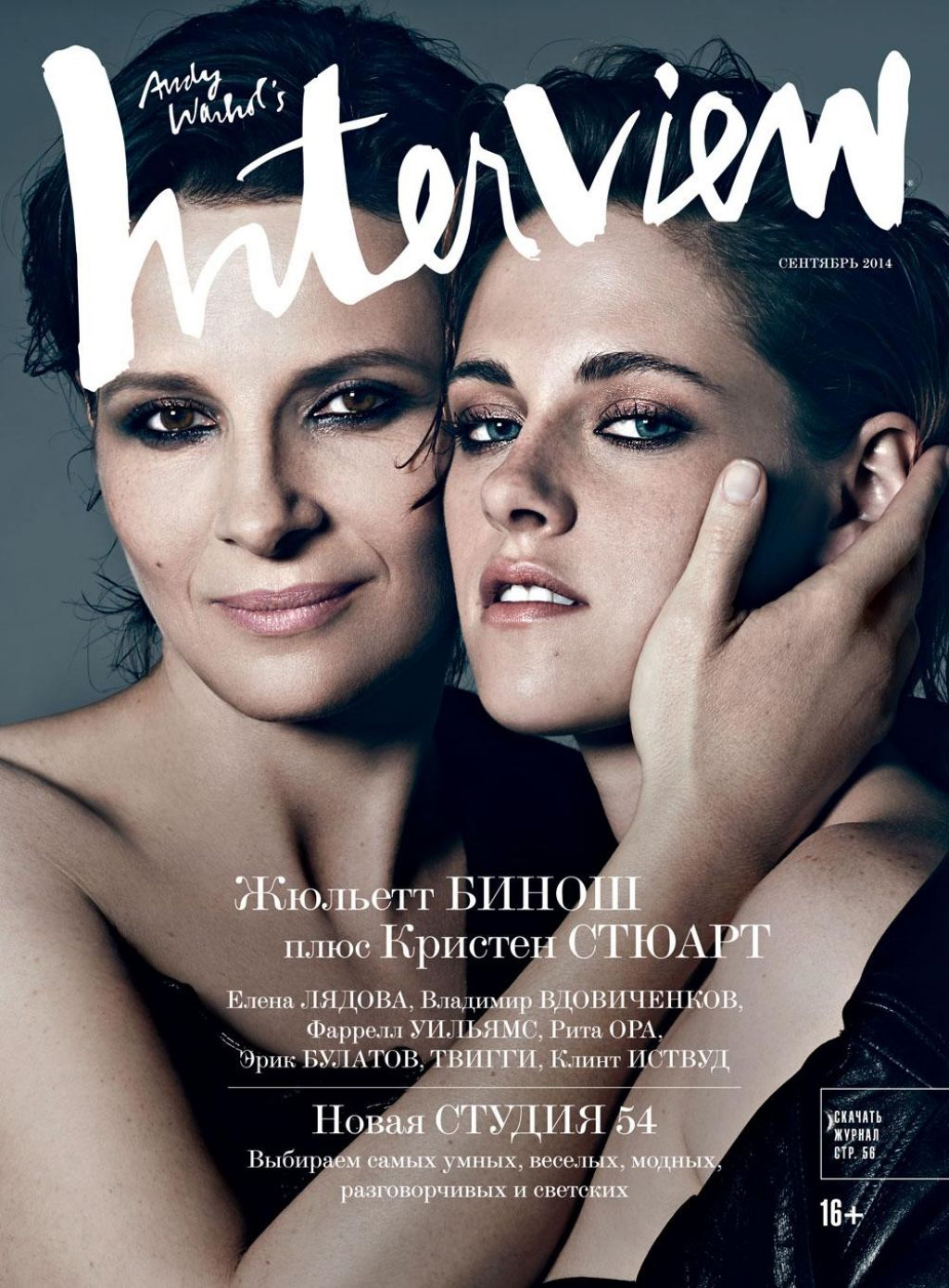 Photos courtesy of Interview Germany.