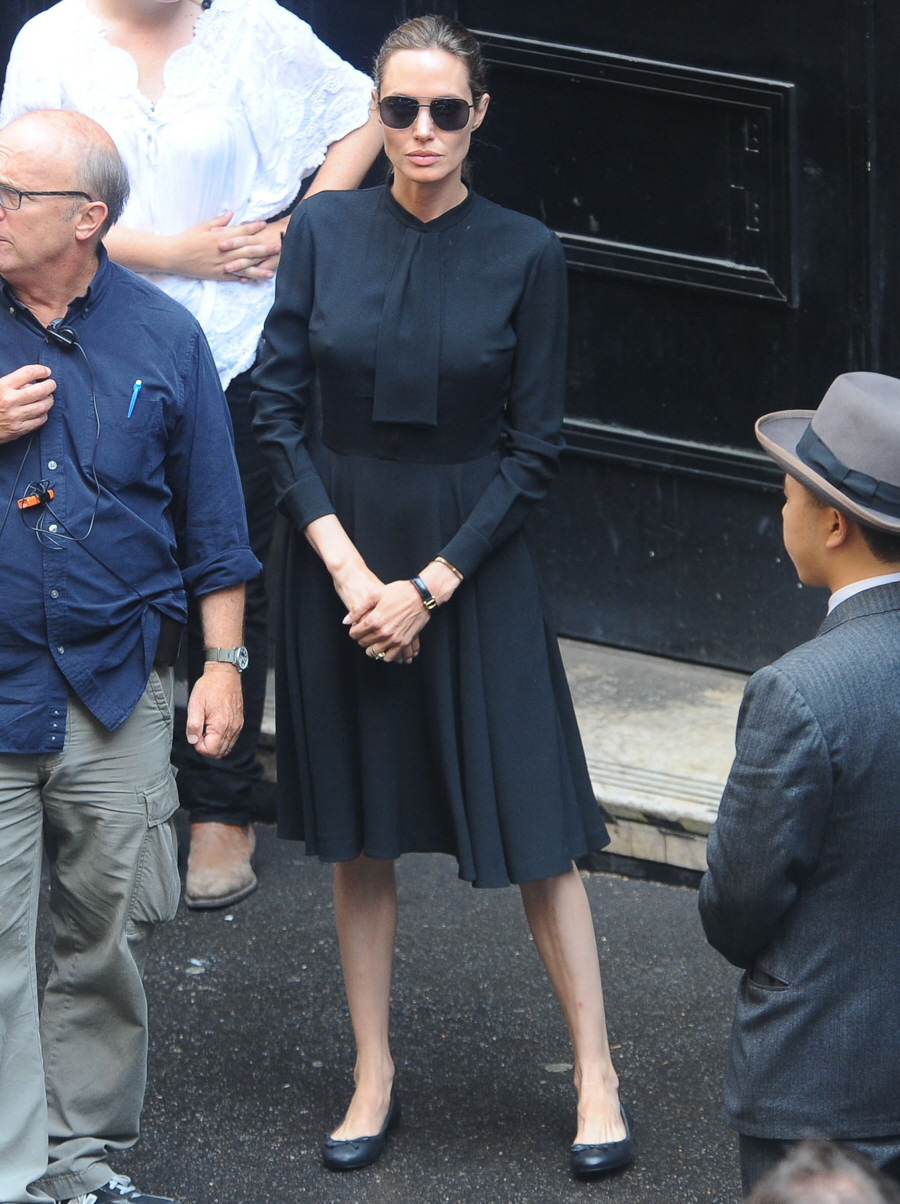 I finished reading our CB Book Club choice, Laura Hillenbrand's Unbroken, last week. It was one of my favorite choices from our book club. I didn't even mind the born-again Christian stuff! Louis Zamperini was an amazing man who lived an extraordinary life and the book honestly isn't as depressing as you would think. And now I'm really, really looking forward to see how the Coen Brothers adapted the screenplay and to see how Angelina Jolie directs the story. Unbroken won't be out until December, alas. But Angelina dropped some quotes to Entertainment Weekly, probably for their fall/winter film preview:
Before U.S. Olympian-turned-WWII hero Louis Zamperini died on July 2 at age 97, director Angelina Jolie showed him the film she's made about him (in theaters Dec. 25), adapted from Laura Hillenbrand's 2010 best-seller. "I brought it on my laptop to the hospital," Jolie says. "It was a deeply moving, very profound few hours of my life. Telling his story is a giant responsibility."

It was certainly an extraordinary life: Zamperini competed in the 1936 Olympics in track, enlisted with the U.S. Air Force in WWII, survived a crash into the Pacific, spent 47 days marooned on a raft, and then endured over two years of torture in a Japanese POW camp.

Playing Zamperini was no easy task. Jack O'Connell, a veteran of British TV's teen drama Skins, had to lose nearly 30 pounds to appear emaciated in key scenes. "You learn not to think of your own problems," he says. "That's something you can attribute to Louie and Angie—they both strive to be selfless every day."

Luckily, not every day was so grueling: One night, O'Connell formed an impromptu band with producer Matthew Baer and costars Garrett Hedlund (who plays a fellow prisoner) and Miyavi (a real-life Japanese rocker who portrays a sadistic guard in the film). Their tunes included "Angie" by the Rolling Stones and, of course, the Kingsmen classic "Louie Louie."
I would LOVE to see that band perform "Angie" to Dame Angelina. She must have loved that. And the idea of Angelina showing Louie the movie while he was in the hospital… damn, that makes me tear up.
As for what Angelina has been up to recently… I guess she's prepping for By the Sea, the film she wrote, which will be filming in Malta. Angie and Brad Pitt are going to star together, their first time on-screen together since Mr. and Mrs. Smith. Angelina recently said: "We have been shy of it for quite a few years because it's very heavy, about a relationship, people going through and surviving a lot together. It's not easy. So we were nervous about being able to handle the material as actors and to take it on together."
Angelina also recently spoke to Hello about how she and Brad have grown as a couple:
"We've grown as a couple. A relationship is one thing when you're first together and it's exciting. But now we've been together for many years and we have the children, it becomes a different kind of love. 'It's not just being lovers and partners and friends, it's being a family man, which I love in him and feel very lucky about. My mother was a single mom and she really struggled to keep it all together…One of the things we're particularly conscious of is how we treat each other in front of the children. We want to be an example of how to treat the opposite sex."
[From Hello via Contact Music]
Yep. Pretty much. I think Angelina and Brad are the ones who will end up making it, you know?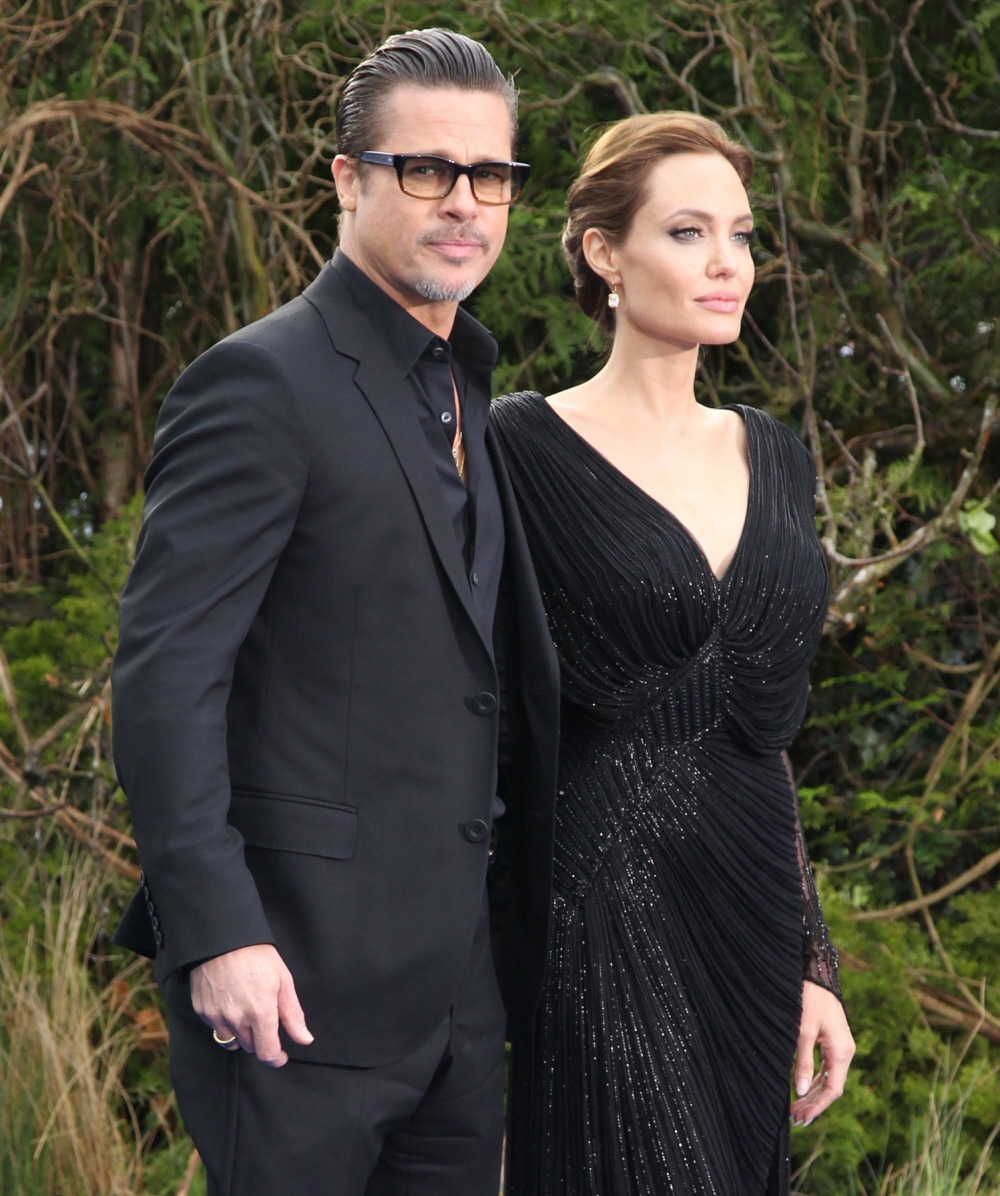 Photos courtesy of Fame/Flynet.