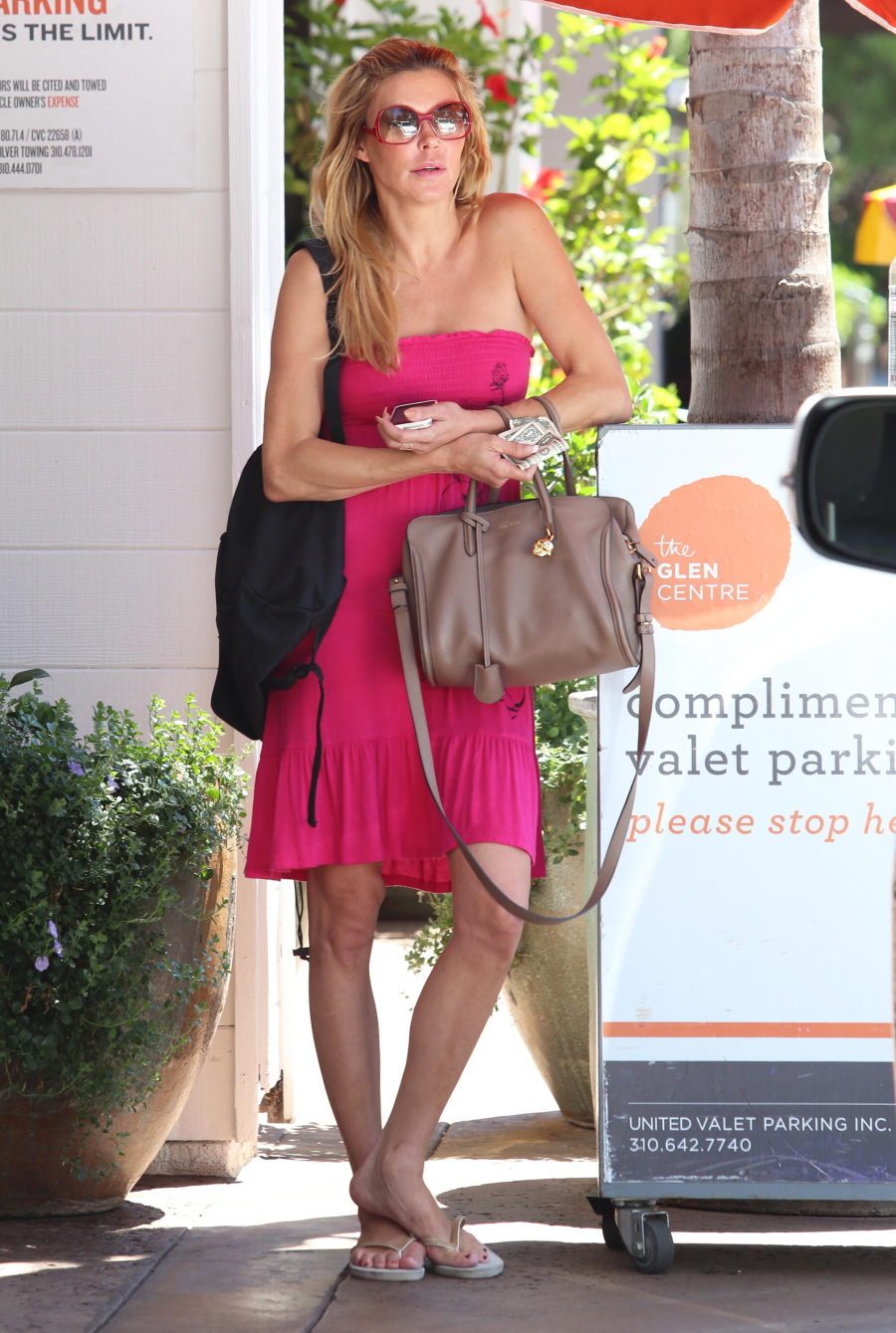 Here are some photos of Brandi Glanville out and about yesterday in Beverly Glen. She looks pretty good here, right? Not so plastic. She was apparently running some errands and in these photos, she's waiting for the valet to bring her car around. In case you haven't noticed, Brandi has been keeping suspiciously quiet recently. Very few public statements or noteworthy tweets, and this is the first time she's been pap'd in a while.
The reason why Brandi has been keeping quiet? She was making a conscious effort not to engage with Eddie Cibrian and LeAnn Rimes. You can say a lot about Brandi, but this girl has an incredibly effective strategy whenever she's dealing with her ex and his new wife. She's always been able to play them and she's always been able to get under LeAnn's skin with just a few well-chosen words. It's Brandi's special gift. And now that she's not engaging with LeAnn and Eddie, they look like bigger idiots. Their VH1 show is full of references and snide remarks about Brandi – it's like LeAnn and Eddie don't know how to be together without actively bringing Brandi into their marriage. Brandi haunts them like a righteous ghost. Anyway, Brandi tweeted this a few days ago:
Not sure if any1 noticed but I'm not in a feud with any1!I'm not perpetuating a non existent feud 2 get peeps to watch my tv shows!#ImHappy

— Brandi Glanville (@BrandiGlanville) August 19, 2014
Ha, "I'm not perpetuating a non existent feud 2 get peeps to watch my tv shows!" And that's it. One line in one tweet and she made Eddie and LeAnn look like desperate stunt queens begging for her to engage with them. Perfection! *claps for Brandi*
And Brandi did the ALS Ice Bucket Challenge but she must have filmed it in 1998 because that sh-t is grainy and low-budget – you can see it here.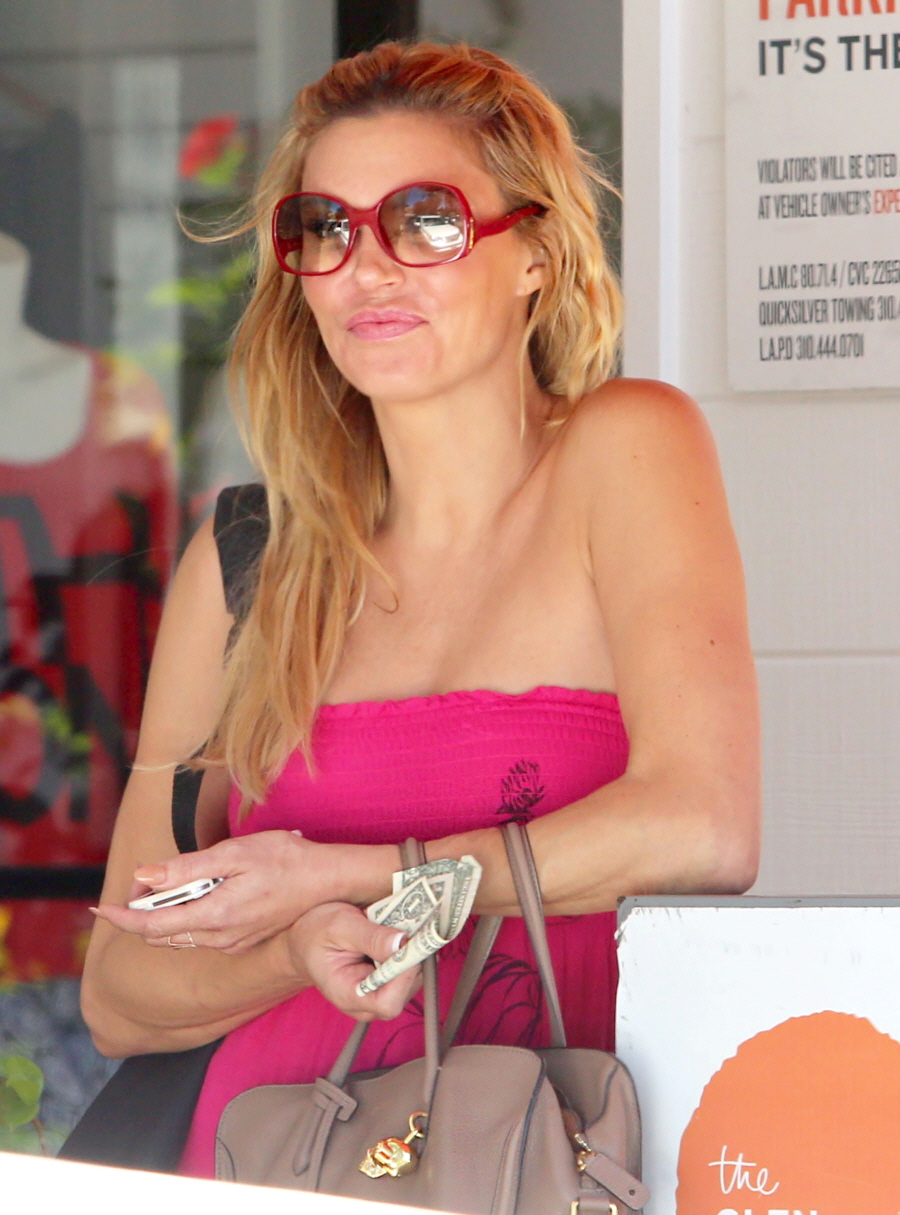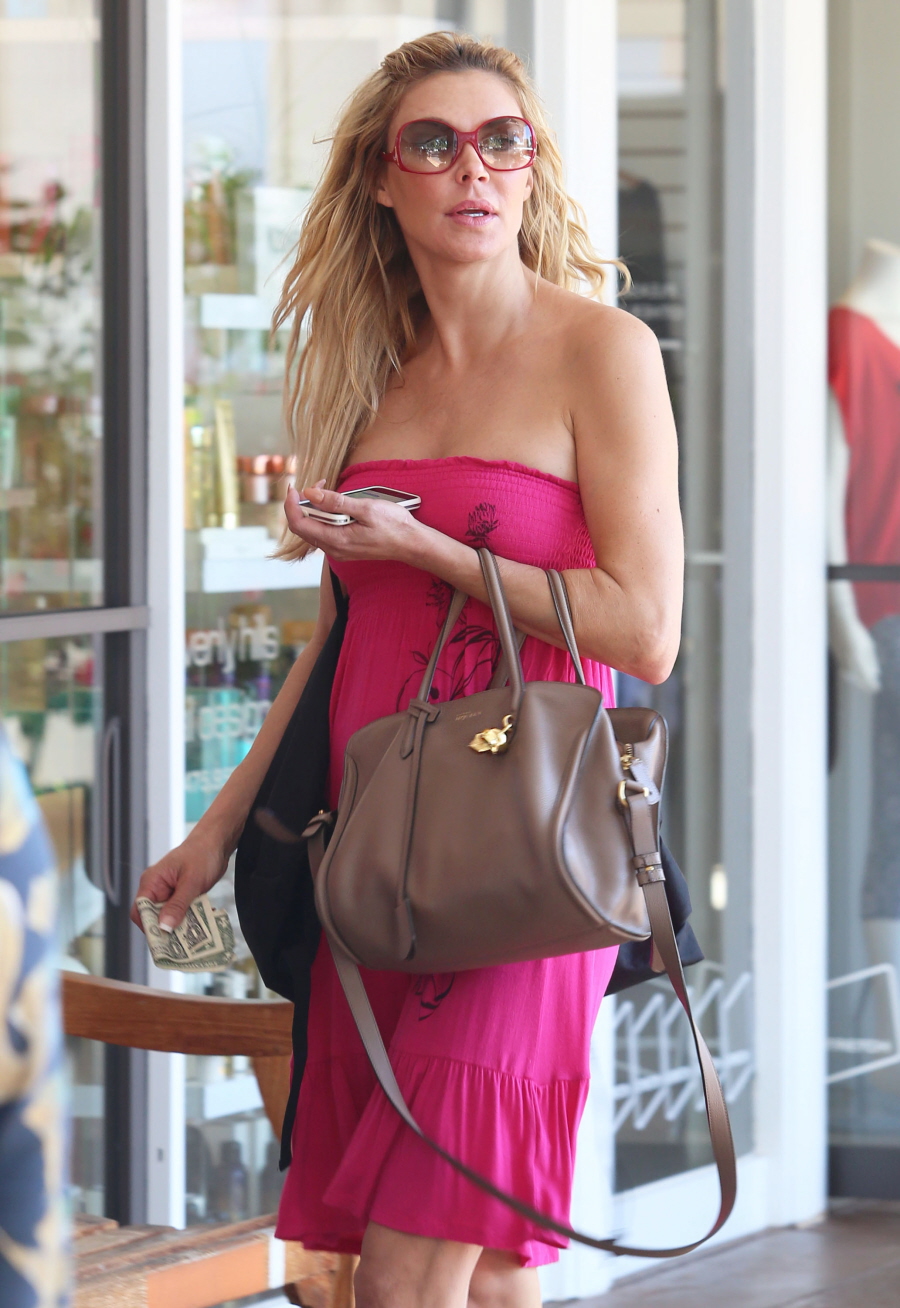 Photos courtesy of Fame/Flynet.