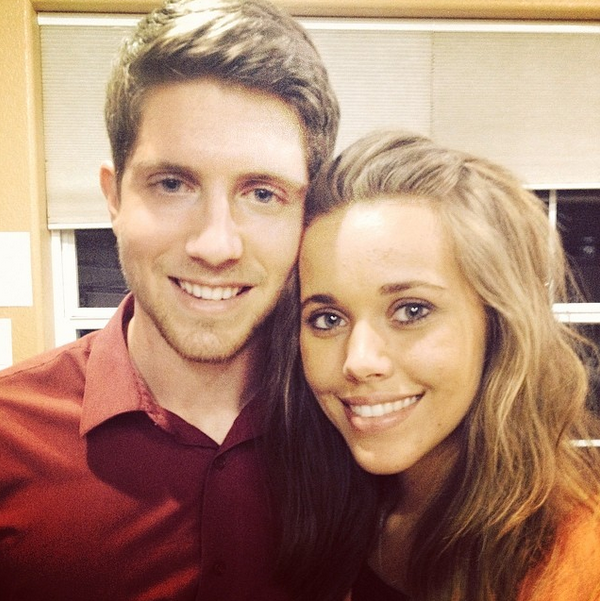 The more I hear about the Duggars, the more I wonder if their whole ultra-wholesome image is somewhat of an act to keep the reality money flowing. Or maybe they say one thing and do another. For instance a lot of people pointed out that it seemed super suspicious that Jill Duggar announced her pregnancy when she was allegedly just six weeks along, having fallen pregnant two weeks after she was married. It seemed a bit early to make the announcement, and there was speculation that the baby would be healthy and "premature." Could a Duggar offspring, from a family that makes such a show of chastity, have had premarital sex? They're not supposed to even kiss until they're married! Scandal!
Now Jill's sister, Jessa, 21, has a chance to get up to no good. Her parents have let her 19 year-old fiance, Ben Seewald, move into their guest house. Ben has apparently been living there for several weeks, but now that their reality show is returning, they're ready to talk about it. Jessa's dad, Jim-Bob, was careful to say that the couple is chaperoned at all times.
Jim Bob says he hired Seewald to do work for him while he continues his college courses online.

"Ben was living four hours away in Hot Springs with his parents," Jim Bob says. "After Michelle and I were talking about it, we have so many projects to do that we need help for – everything from construction projects to keeping the grass mowed to putting roof on a building, paperwork and things like that – and we asked him if he would be interested in moving up here so that Jessa and his relationship could be really accelerated. He was all for it and his parents were happy about it."

Still, does it make all the chaperones jobs a little bit harder?

"They always have a chaperone," Jim Bob explains. "It has just worked out great. It is a little more labor intensive for Dad – we did set a curfew. By midnight, every night, we need to make sure everybody is back in their place. Jessa and Ben have set up their own courtship standards. They did not hold hands until they got engaged. After they got engaged, they started holding hands. Just like Jill and Derick, they will be saving their first kiss for their wedding day.

'You Want to Show Love and Affection'
Jill and Derick Dillard, who recently spoke to PEOPLE exclusively about their pregnancy news, also weigh in on Seewald's new digs.

"You're human, and the physical side is there for a reason," Derick says in the clip. "Naturally, it is going to be difficult if you try to refrain from that."

Jessa's mom, Michelle, 47, agrees.

"Any time you are in love and are together, you realize you want to show your love and affection," she says in the clip. "But when you have purposed to keep those protections in your life, you have to remember and have that accountability."
People has a video accompanying this news (that's below). In the clip Jill's older, pregnant sister, Jill, 23, and her husband, Derick Dillard, talk about how hard it was to wait until marriage. They presumably didn't even kiss until the altar. Derick said "The physical side is there for a reason and it's to draw you toward marriage because the goal…" then Jill finishes "you may not have much motivation if you weren't having those attractions." Those kids just admitted that they got married so that they could have sex. So maybe their baby won't be premature, but it doesn't matter. That's an asinine reason to get married in my opinion. It's one thing to wait until you're married to have sex, it's another to get married so you can have sex. It's hard to distinguish the two, though.
So Jessa's fiance, the dude who shades Catholics and loves guns, has been living with her family for weeks. What if Jessa realizes that he's not the one for her? What if they get into some fights and it doesn't work out? (I doubt this will happen, she's already changed her Instagram handle to "Jessa Seewald".) I hope her family would support her decision to pick her own partner, to remain single, or to date until she finds someone she's ready to marry. Maybe they're trying to relax the reigns a little by letting him be so close to her. Or maybe they just want more drama for their reality show.
Here's the clip:

I have to mention that this kid Ben looks high in many of these photos. Maybe he's just really tired.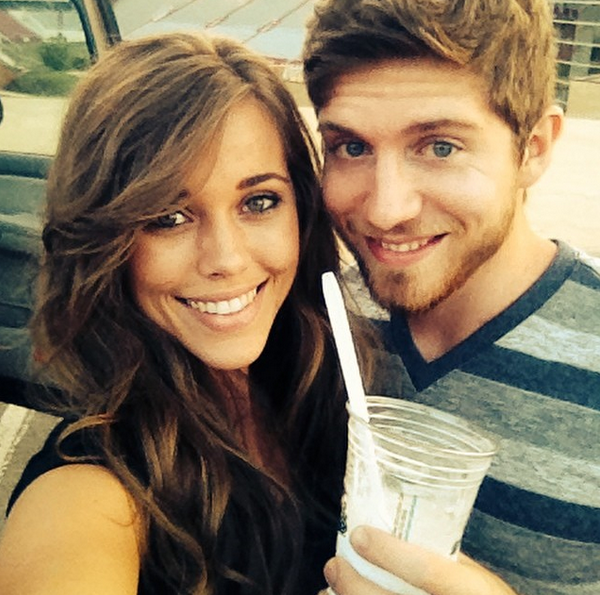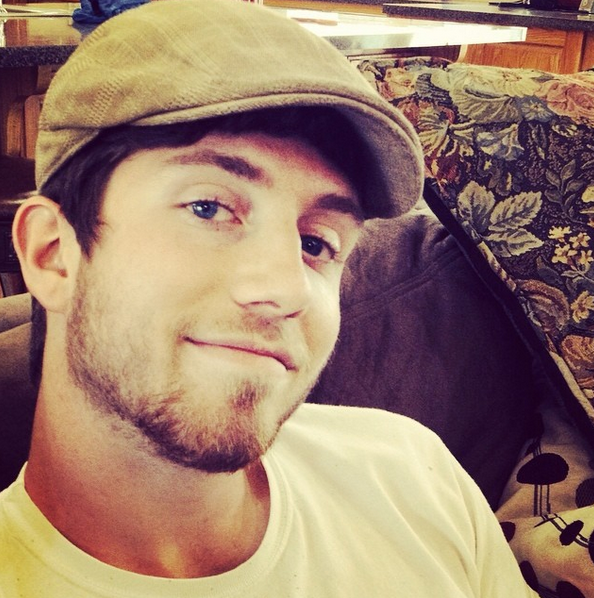 Photos via Instagram