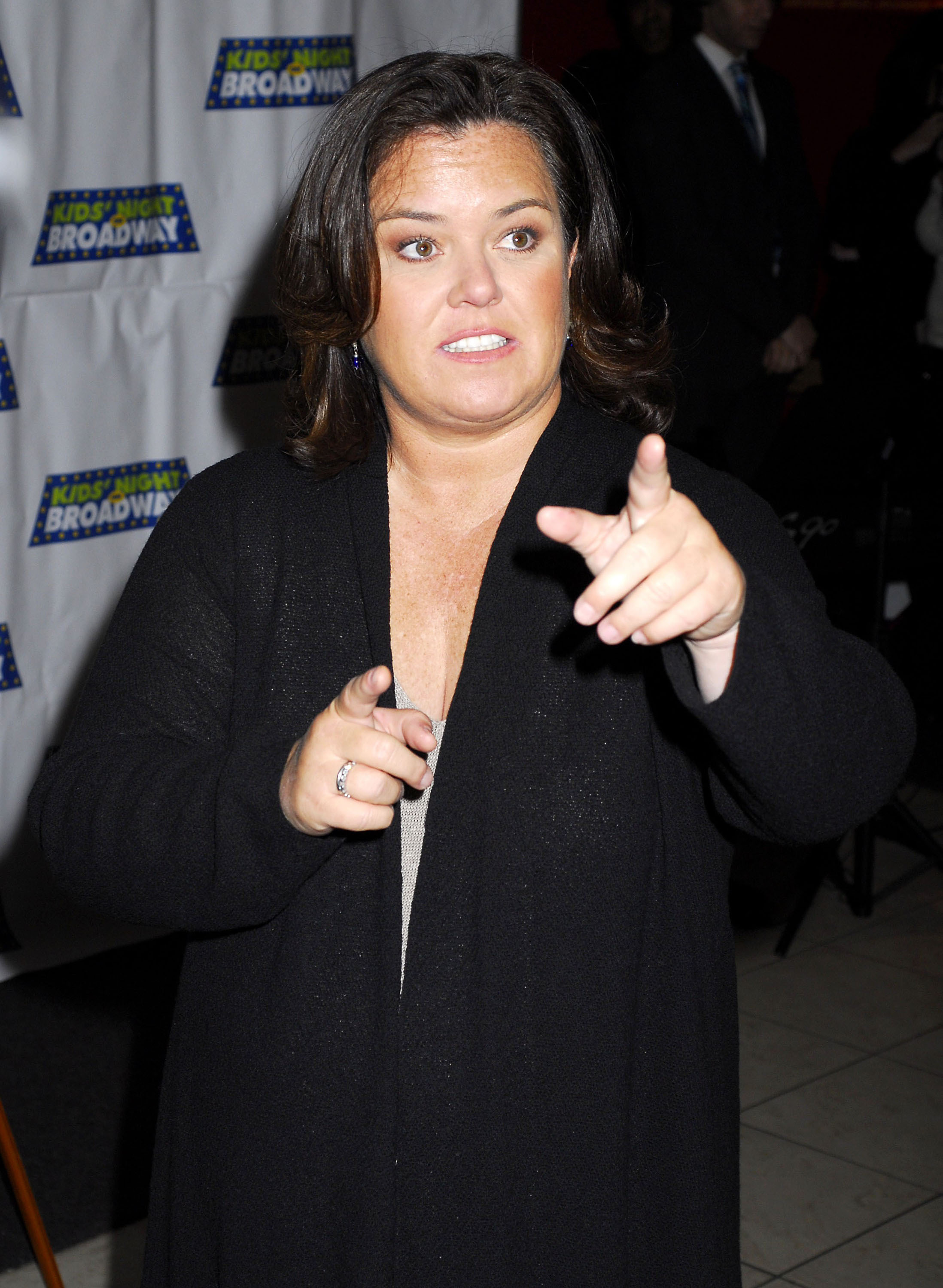 Rosie O'Donnell's 13-year-old son Parker thinks she drinks too much. In fact he told her outright, and suggested that she go to AA if she couldn't stop on her own. So O'Donnell says she decided to give up alcohol completely, and hasn't had a drop to drink since December 1st. Rosie doesn't say she's an alcoholic, just that Parker thought she drank too much, and had heard of AA.
She may be a teetotaler now – but that hasn't stopped Rosie O'Donnell from making some juicy confessions. In a new interview on the Tyra Banks Show scheduled to air Thursday, the former talk show host says she's sworn off alcohol – and she has her son Parker to thank.

"I stopped drinking on Dec. 1," O'Donnell, 46, says. "On Nov. 29, I was with my son, who is now 13, and I said to him, 'Park, can you get me a beer?'

"And he said, 'No I don't want to,' " she says. "And I said, 'Really why not?' And he says, 'Because you know what, I think you drink too much beer … Lately I think it's too much.' "

O'Donnell says she told her son that she gave up drinking for eight years when she was 22 – a prospect that intrigued her son. "He goes, 'Well maybe you should do that again,'" O'Donnell says. "I go, 'Well honey what happens if I can't do that?' "

Says O'Donnell: "He says, 'There's a drunk club, I forget what it's called, but you have to like be really drunk to get in, I don't know if they'd let you in, but you could ask them for tips.' "
[From People]
I really like the idea of AA being a club. It makes it sound like something you should feel good to be a part of, which people should. Obviously it's best never to abuse alcohol, but if you've got a problem and you choose to take care of it, then you should be proud of that.
I myself am a teetotaler. Not for any specific reason other than it takes me a ridiculous amount of alcohol to get drunk, but just a few sips to end up with a substantial hangover. Thus the benefit is rarely worth the cost for me. And it saves a lot of cash, though I doubt that's a big factor for Rosie. But I commend her on her decision. I wish a few cooler, hipper celebs would join in so I didn't feel like such a grandma loser. We could start a trend. Well, if you could define "trend" as "something no one else would ever want to do." Then we could definitely start one.
Here's Rosie launching the 13th Annual Kids Night on Broadway at Madame Tussaud's Wax Museum in New York City on February 2nd. Images thanks to WENN.com.