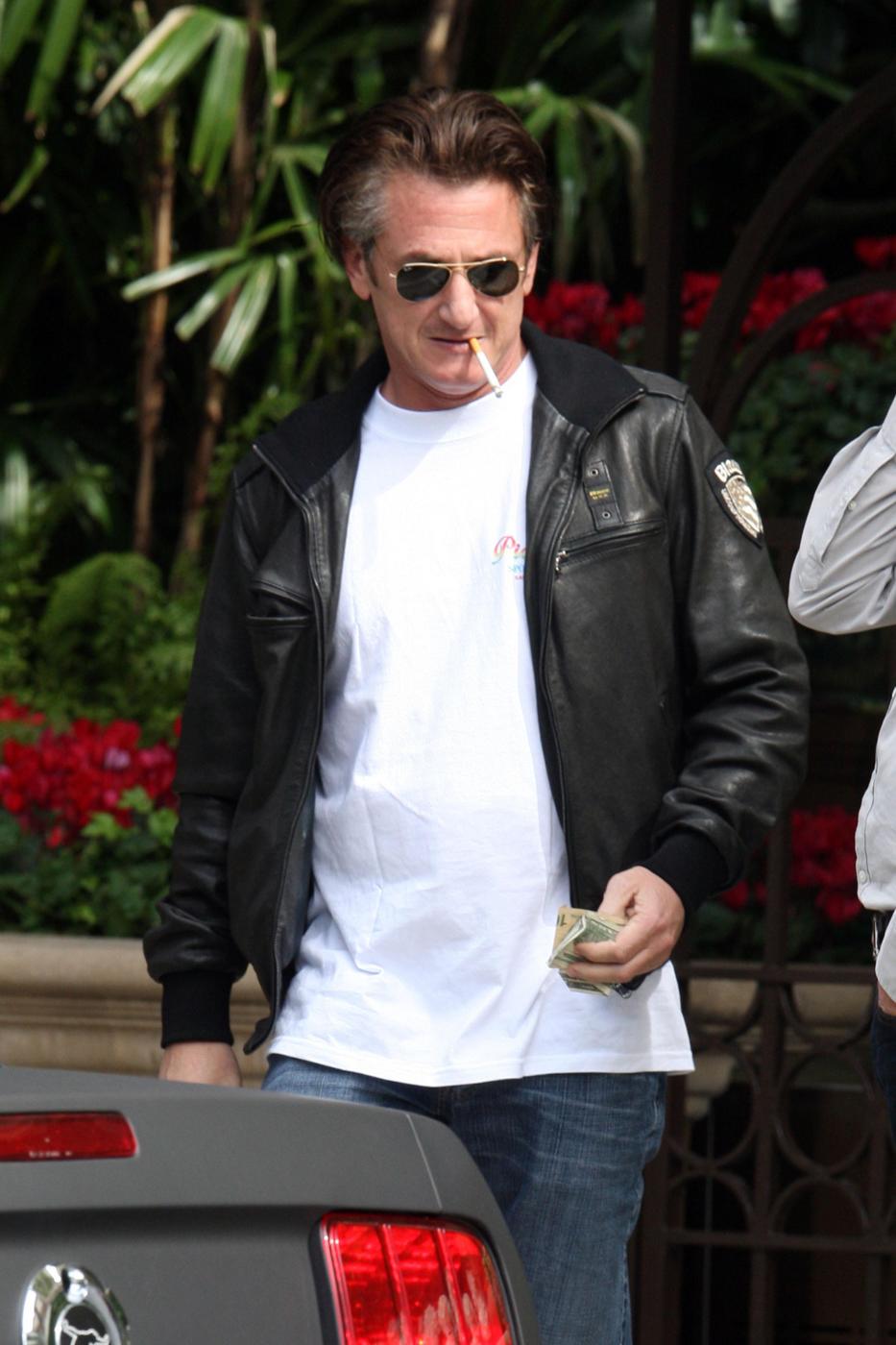 Sean Penn is one of the few actors that I can really, effectively separate in my mind from his own douchey personality to his mind-blowing acting talent. I really believe that Sean is one of the great actors working today, and most likely the best actor of his generation. His personality, his politics, his arrogance, his misogyny, and his general smugness are almost enough to make me hate the guy though. Almost.
As it turns out, I'm not the only one disturbed by the douche/secondhand-DeNiro dichotomy of Sean Penn. A former co-star of Penn's from Colors, Venezuelan-American actress Maria Conchita Alonso, spoke out about how Sean Penn really just needs to shut the f–k up about everything political, especially Venezuelan president Hugo Chavez. PR Inside has more:
Actress Maria Conchita Alonso has blasted her "Colors" co-star Sean Penn for his outspoken political views about her native Venezuela, insisting he should "shut up" and stop showing his support to the country's "killer" president, Hugo Chavez.

Milk star Penn has voiced his admiration for Chavez on numerous occasions – the actor visited the politician in 2007, when he was writing an article about the leader, and caught up with him again in 2008.

In a 2007 interview following his first trip to the South American country, Penn said: "The first thing I'm going to say is that we know more lies about him in the United States than we know truth. If you want a soundbite from me about Chavez, then I would say that, for the moment, he's much more positive for Venezuela than he is negative." And while Alonso, who appeared alongside Penn in the 1988 film, admits Penn is a great actor, she is angry he is publicly backing Chavez, who has been criticised for his controversial leadership.

She tells TMZ.com, "He's an amazing actor, I can't take that away from him. It's just that he has no clue at all what's going on in Venezuela. He's praising Hugo Chavez, who's a killer and a dictator. I tried to put aside his political thing that he has no clue (about), so he should just shut up about what he doesn't know." And the Latina was particularly incensed when she saw Penn win the Best Actor Oscar at last month's (Feb09) Academy Awards.

She recalls, "I put it on mute. I was watching in my room… So when his turn came, I mute it (sic). When he comes on stage (to collect the prize), I was like, 'No!'"
[From PR Inside]
All I can think of to say to that is "amen". And before the first-amendment police come out and hunt me, I get it. Sean Penn is an American, it's his right – nay, his duty- to speak, to inform, to criticize, to participate in our democracy, like all people. We should debate, we should disagree, we should petition and appeal and all of those juicy things. But I still want Sean Penn to shut up. Not because everything that comes out his mouth is wrong – it's not, he gets it right sometimes in my opinion. He needs to shut up because by speaking out on all of his "causes" he ultimately hurts those efforts because people think he's a douche and they run the other way.
Here's Sean Penn leaving the Four Seasons Hotel after having lunch with Mickey Rourke on Tuesday. Images thanks to Pacific Coast News.