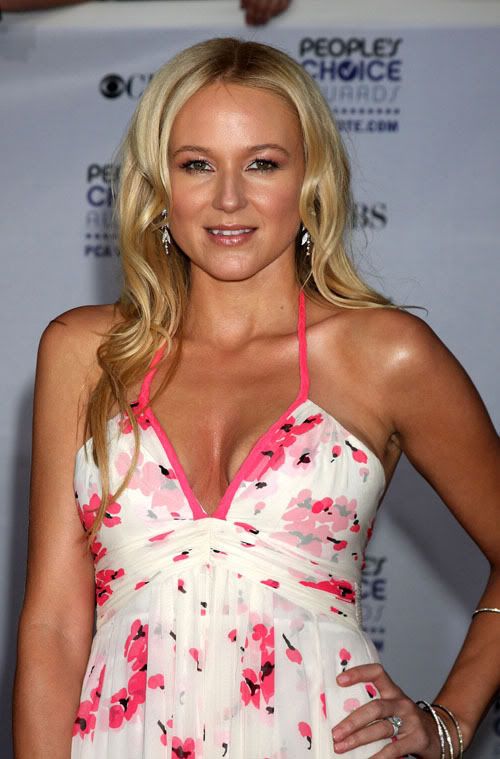 Last week singer Jewel told us she had suffered a minor setback in her appearance on Dancing With The Stars, but that she'd be back soon and she was in it 'for the long run'. Jewel thought she had tendonitis, which is a very painful inflammation of the tendons, but after she failed to recover from this with rest she investigated further and doctors found that both of her legs were fractured.
Well, as many of you know I have been having trouble with my knees after rehearsing long hours for Dancing With The Stars. The doctors thought I had tendonitis, but when I wasn't feeling better after some rest, I decided to get an MRI. When I heard the results I was in utter disbelief. The doctors told me that not one, but both of my legs were fractured!! He said my left one was particularly bad, and that I had to not only stop dancing, but stop walking and use crutches!!! He said I had just over done it with the rehearsals and training over the past few weeks and so my muscles became fatigued and transferred the overload of stress to the bones in my leg – causing the stress fractures! He says that type of injury can happen when athletes step up the amount or intensity of their training. Typical me- I throw myself 1000% into anything I do- that's how I went from being homeless to where I am today- but I just had no idea I could over-do dancing!
Jewel adds that she is disappointed not to be competing with her husband, cowboy Ty Murray, and that her partner/trainer/choreographer Dmitry has put so much effort into helping her and now she won't be competing. She implies but doesn't state that he has now left the show also. This surprises me, I thought he would just be given Jewel's replacement to work with, but the statement is deliberately ambiguous so maybe she is unsure of the next step for Dmitry.
Jewel's replacement is suggested to be Holly Madison, who (due to her recent nude playboy shoot) is probably in fabulous shape.
While it is hugely unfortunate that Jewel has injured herself, maybe it's the universe putting things right. Isn't Dancing With The Stars really for washed up C-list and former reality show stars, not people who have had/have a stellar career? Jewel might not have had as much success with her 2008 country music album as with her previous pop works, but she's a step above the usual DWTS contestant. Previous contestants have included Lisa Rinna, Drew Lachey, and Joey Fatone. This year has a a few people who could more legitimately be branded 'stars', including Steve Wozniak, Steve-O, Belinda Carlisle and Lil'Kim.
Fellow competitor Nancy O'Dell has also withdrawn from DWTS with a knee injury that will require surgery.
Jewel is shown at the People's Choice Awards on 1/7/09. Nancy O'Dell is shown at the SAG Awards on 1/25/09. Credit: WENN.com