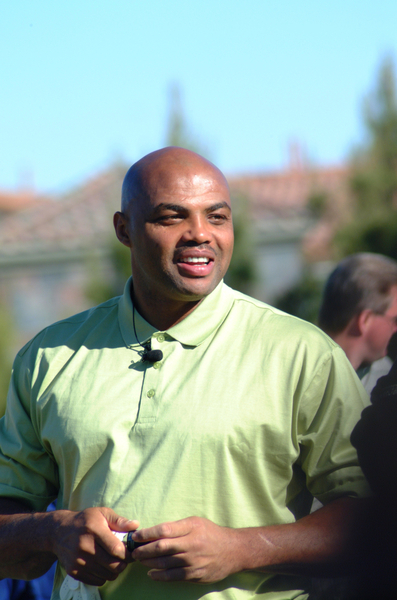 Are you kidding me on this? NBA star and DUI convict Charles Barkley has been released from jail after serving a mere three days in the pokey. Barkley entered Tent City Jail in Arizona on Friday afternoon, after holding a press conference in which he proclaimed that he was 100 percent responsible for the DUI conviction and has learned his lesson. Apparently, this apology was enough for prosecutors in the case, because Barkley was released today. He didn't even have to wear that standard prison-issued orange jumpsuit, opting instead to wear one of his own track suits.
Charles Barkley is done with his jail sentence.

Barkley was released from Tent City Jail in Arizona just before 8:00 AM today after serving his 3 day stint for a DUI bust.

For his safety, he was housed in a separate tent from other inmates and had his meals brought to him.
So, let me get this straight. Not only did Barkley serve only three days for his crime, but he also got to wear his own clothes, be separated from the other inmates and had food brought to him? What kind of jail is this? I think even Paris Hilton had it worse in her Beverly Hills jail cell. Let's hope Charles really is sorry and doesn't do anything this stupid again – although if the punishment was supposed to be a deterrent, it's not really all that bad! What exactly does a celebrity have to do to go to jail?