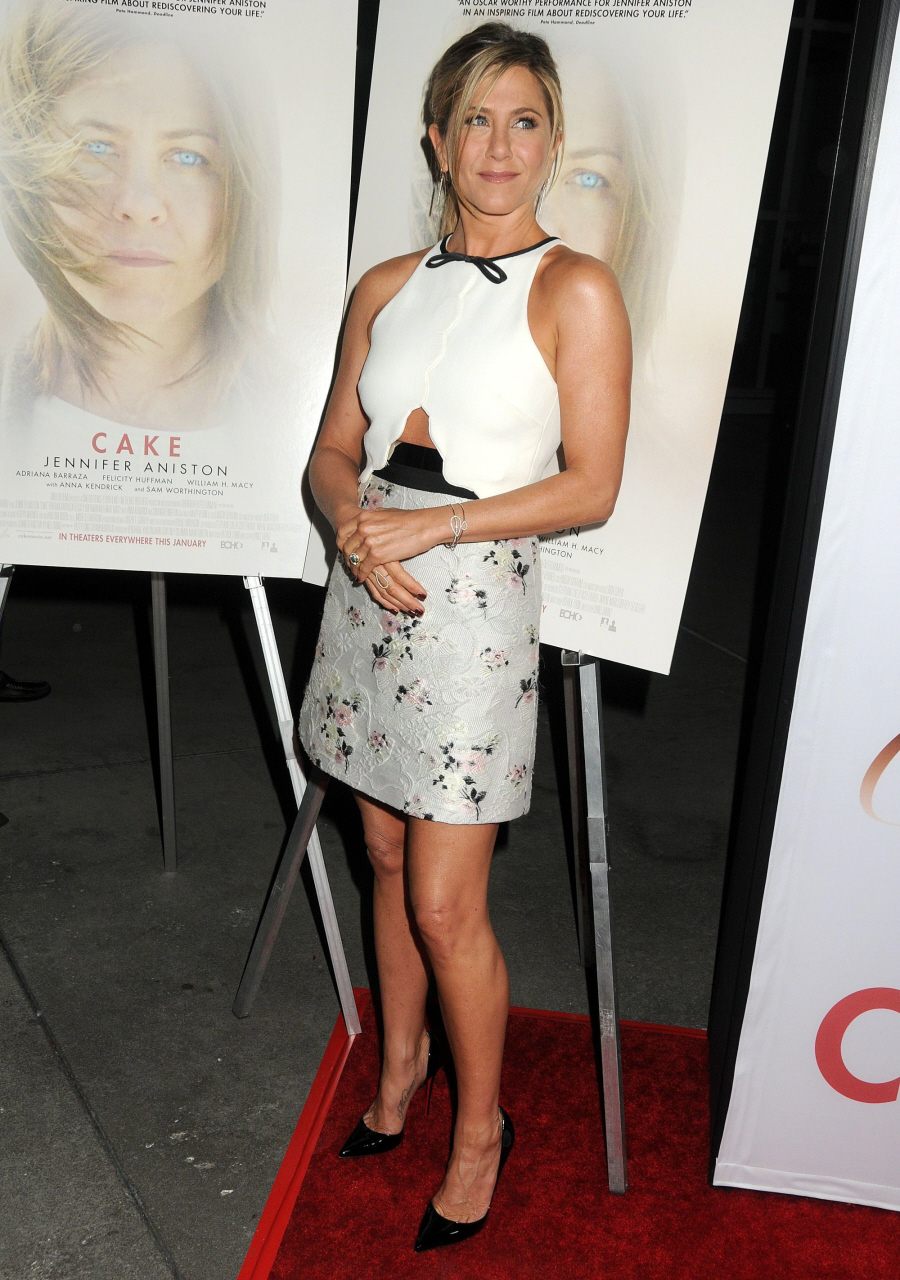 Let the Cake wash over you. Just lay back and accept it. Here are some photos of Jennifer Aniston and Chris Messina at last night's LA premiere of CAKE. Jennifer wore a Giambattista Valli dress (it looks like a two-piece, but I guess it's a dress), Louboutins and Jennifer Meyer jewelry. Jennifer's been doing a lot of ponytails and updos for her Oscar campaign, hasn't she? I don't mind it. I get tired of the hair-in-the-face look, so high-fashion ponytails are a welcome reprieve. As for her Valli look… I'm not a fan. It's way too cutesy. But it's nice that Cake is finally getting a real premiere, I guess.
As you can imagine, Jennifer is probably a ball of nerves right now, as we speak. The Oscar nominations come out this morning – the first round will start at 8:30, then all of the big awards will be announced at 8:38 am (EST). We'll have the nominations up shortly after that, so no threadjacking, mmkay? Jennifer has spent a lot of money – probably her own? – to get an Oscar nomination and many believe it's going to happen for her. But at last night's premiere, she was playing coy. She told E! News that she wouldn't watch the announcements. She said: "I'll be in bed. I'll be in bed with my beloved and my dogs dreaming wild little dreams. I'm not going to torture myself. My phone rang yesterday at five o'clock in the morning and I was like, 'What's happening? Who's dead or b, is today Thursday?'" Do you believe her? After shelling out that much money to get a nomination, don't you think she'll be up, doing a wake & bake and watching?
If you're online at 8:30, you can see the live stream of the Oscar nominations here.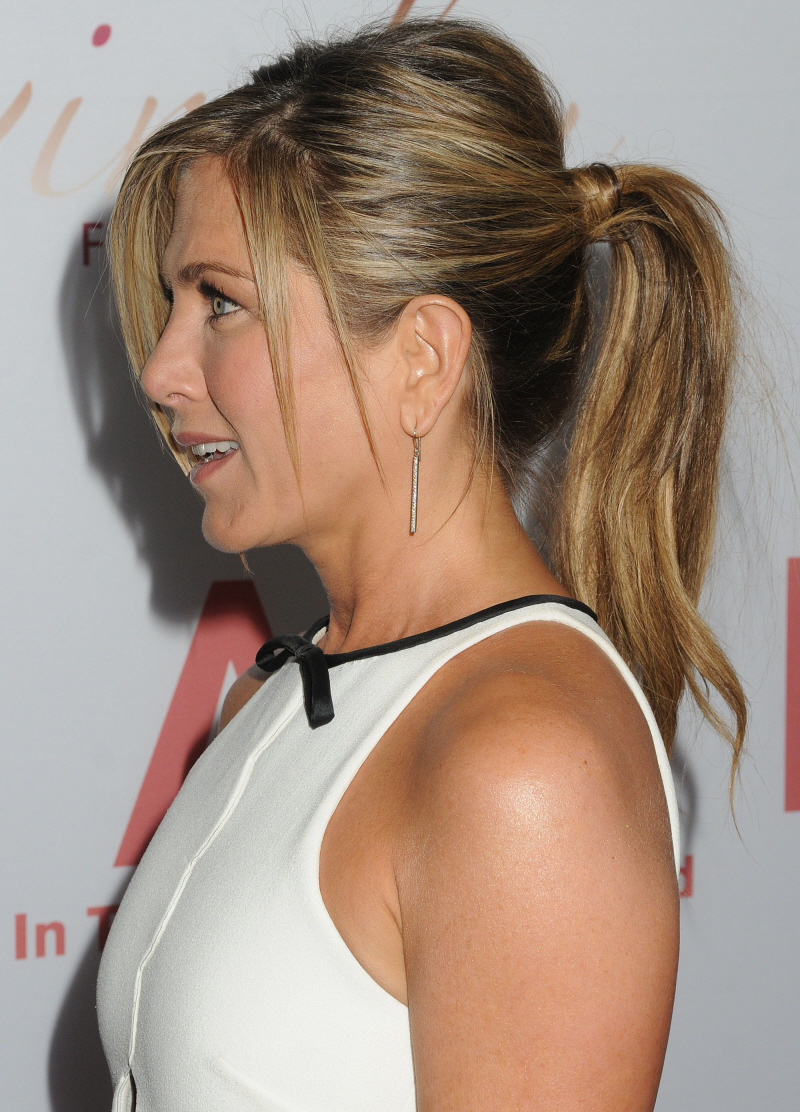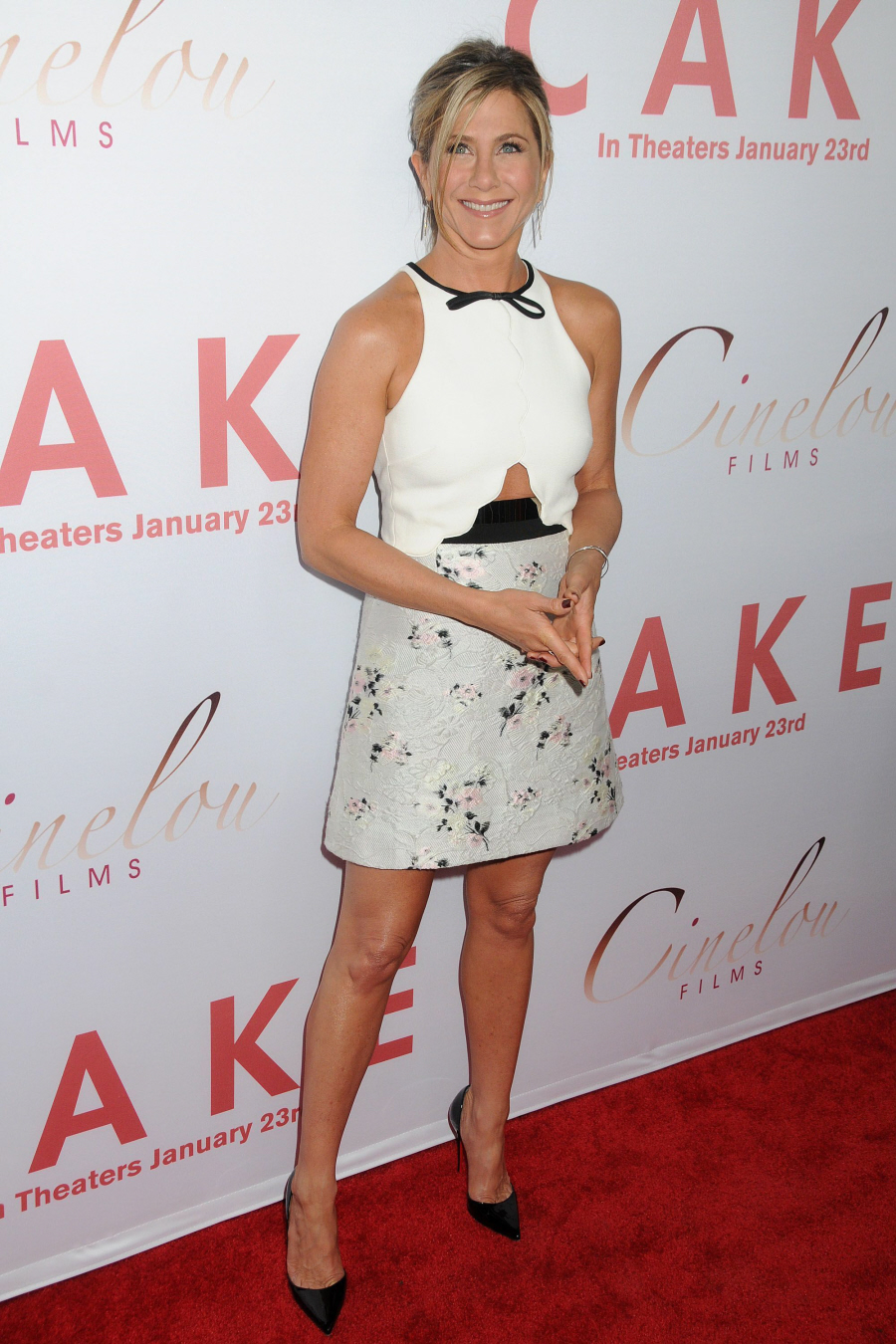 Photos courtesy of WENN.