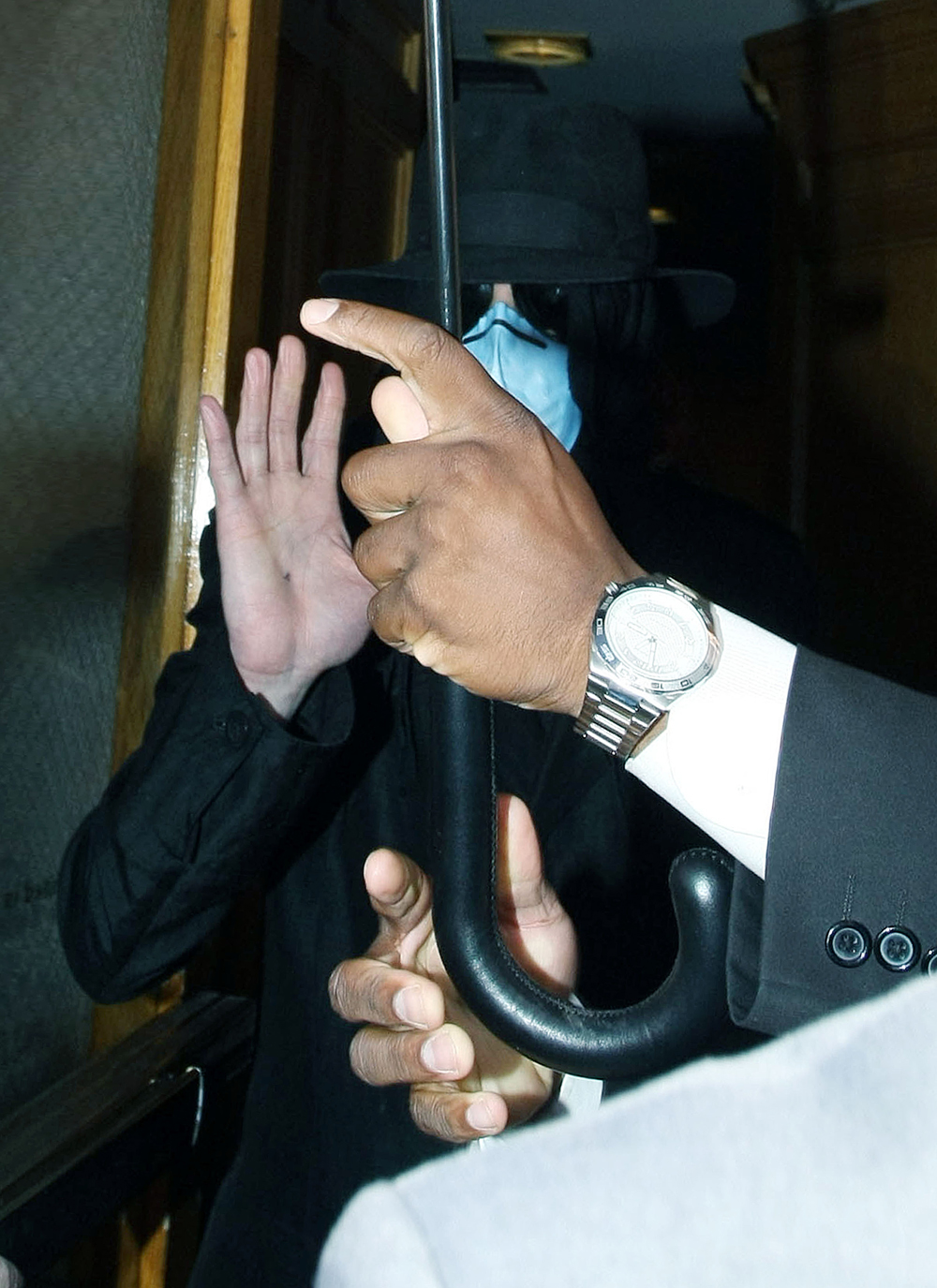 Michael Jackson is planning a farewell tour that has sold out in 27 cities, but he's not only dealing with the stress of rehearsals. Peaches Geldof just accused him of "stroking" her as a young child at a photo op, and his Neverland home and all its possessions are about to go on the auction block. The auction will take place in a week unless he puts up over $24 million he owes on the home. Jackson's lawyers have shot back, saying that the auction shouldn't even be happening. Along with the legal documents asking that the auction be canceled is a list of all the items that he doesn't want to be sold. Among the 2,952 times are a few too many statues of young boys.
Here's a sample of some of the various works of art on the 2,952 item list: "boy with accordion," "boy sitting on bricks," "boy w/ baton and hat w/ feathers," "two boys on swing bar," "two boys with ladder," "boys sleeping on bench," " boys milking goat," "boy on a toy car with girl," "boy pulling, 2 boys on a bike," "boy lifting girl," "2 boys sitting on a sunflower," "little boy with turqoiuse overalls on a stand," "bronze boy and girl hugging," "bronze boy carrying a fruit basket," "boys catching fish." And it goes on and on and on and on ….

Jacko also has an item described as "child's upper body mannequin." In fact, he has two of those.
[From TMZ]
You'd think that TMZ just picked the few questionable items on the list, but if you actually read it, most of the pages have something odd. Here's a link to the full list of items. Also on it: "Scottish boy w/ bagpipes," "gold adjustable easel," "Peter Pan chair," "Porcelein Michael Jackson on throne," "Captain Hook figurine on wooden stand," and more.
What I wouldn't do to see an MTV Cribs on the Neverland Ranch…but I guess this is the next best thing. It's one thing to own a lot of odd figurines, but when almost all of them are young child-oriented, you have to ask questions. It's hard to make a call on Jackson and his sexuality – I think he really does have a problem that makes him think and behave like a child. But I don't know any kids who would want statues of children around their house. I think South Park gets it right when they say that maybe he really does have a twisted sense of his age, but he has kids now, and having kids means that you need to become an adult.
His upcoming concerts will be important for his reputation as an artist – hopefully he won't cancel the tour halfway through for "exhaustion." And perhaps he'll still have a home to come back to when he's through.
Here's Michael leaving a Beverly Hills skin clinic yesterday – very covered up. Fame notes that, "his hands appeared dry, chapped, veiny and could easily be mistaken for those of a man twice his age… proof that he is, in fact, still a child at heart could be seen on the TV screen inside the SUV. 'Finding Nemo' was being played for Jackson to enjoy on the ride back to his house." Creepy. Images thanks to Fame.com.