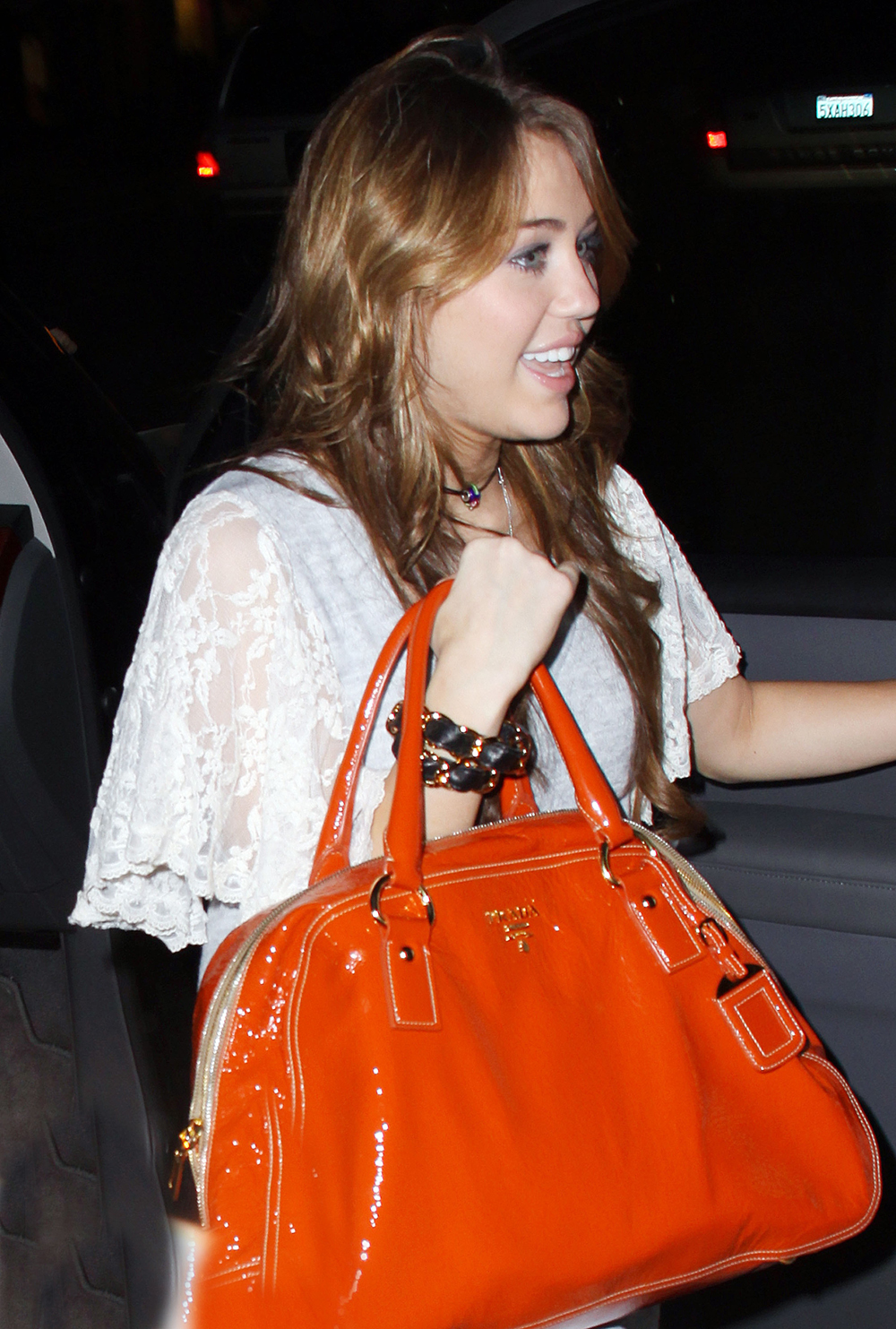 Whenever I hear Miley Cyrus talk, I get mad. I mean really, really mad. How in the world can a 16-year-old have such a grating smoker's voice? And she's a singer! She sounds like she's been smoking Old Gold unfiltereds for the last thirty years. Or chewing bark just for the hell of it. So it's really no surprise to hear that she was recently mistaken for a 40-year-old. Frankly I consider that rather charitable when the voice is combined with that gummy smile of hers.
TEENAGER MILEY CYRUS got the hump after she was mistaken for a married middle-aged MUM.

The 16-year-old Disney star was mortified when a sales assistant mistook her for the 40-year-old mother of her eight-year-old half sister NOAH [sic - Noah is Miley's full sister].

Miley said: "I had this lady walk up to me and try to sell me wrinkle cream.

"I wasn't offended until she started to say that I looked good for my age.

"She thought I was 40. I was with a bodyguard who she thought was my husband, and my little sister-who she thought was my daughter!

"She called out 'Oh you look just like your mummy.'

"I had to set her straight. 'Ok lady, that is NOT my husband, that is NOT my child and I am NOT 40, I'm 16.'

"Needless to say she was embarrassed."
[From The Sun]
I don't think the saleswoman should have been embarrassed – Miley should be. Fix your voice already! There's got to be some kind of surgery. In five years she's going to sound like Rita Cosby. Seriously, I can't blame the saleswoman. I'm assuming this happened in L.A. And if so, considering all the cosmetic surgery flying around that town, it's safe to assume someone might expect a fairly youthful appearance from a 40-year-old in that area. Combined with the voice… well who the hell could blame the poor woman?
When I hear Miley talk I always want to ask her, "Did you ever think about just going, 'Ahem?' You know, try clearing your throat or something?"*



*(Yes that's a stolen joke from Mitch Hedberg).
Here's Miley and boyfriend Justin Gaston making their way into Mr. Chows in Beverly Hills last night. Images thanks to Fame.com and WENN.com.