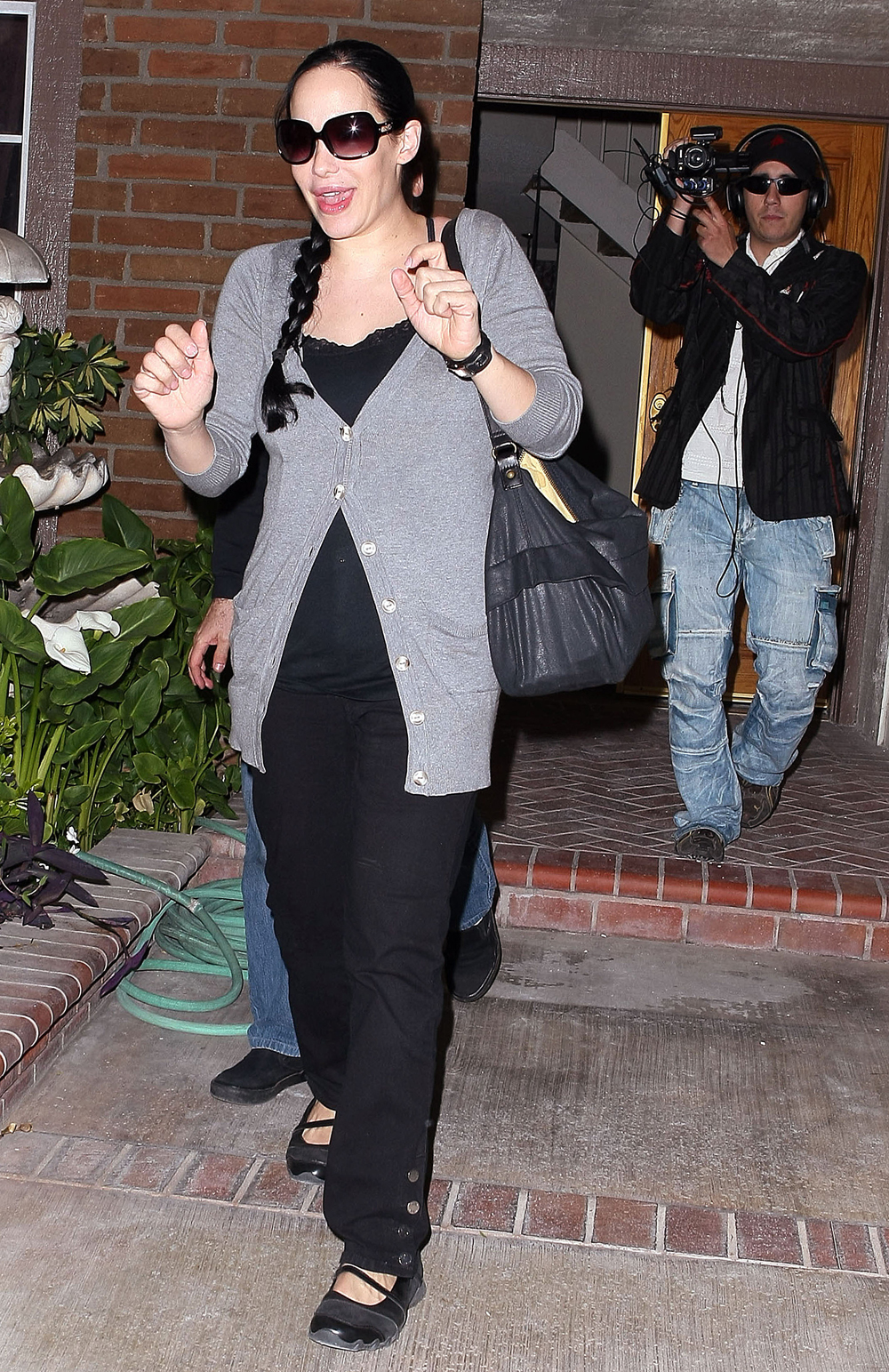 My mother is a realtor, so I can say with relative confidence that the customary housewarming gift is a basket of gourmet muffins or sometimes a nice framed sketch of your old house. Never has she gifted a client with rolls of toilet paper – even in a thoughtfully wrapped basket. But I guess they do things differently in California, because that's exactly what Octomom Nadya Suleman will be getting when she arrives at her new La Habra home. Though her toilet paper won't be in a nice basket. It's currently covering the outside of her home in long, hard-to-get-out-of-your-trees strips. Welcome to the neighborhood, crazy lady and 14 kids!
Someone TP'd the new, four-bedroom La Habra, Calif., home belonging to octuplet mother Nadya Suleman, reports TMZ.com.

Suleman hasn't moved into the pad yet. She has been spending the last few days preparing for the move.

On Thursday, she said social workers inspected the home and decided her babies should remain hospitalized for several more days, according to Radar Online.

"I am not disappointed," Suleman said. "I appreciate what they are doing."

Suleman claims she bought the $594,000 pad with her own money in a lease-to-buy.

The unemployed 33-year-old did not say where the money came from, but a source tells Usmagazine.com she used the money she has accumulated from various appearance fees.
[From Us Weekly]
TMZ kindly pointed out that with 14 kids, Suleman really could use the toilet paper. Maybe it was just a thoughtful gift delivered in an unconventional fashion. Ha. But really, she should be realistic (not something Nadya's known for) and save that toilet paper instead of pitching it. Though something tells me the Sulemans will be getting a lot more toilet paper charitably delivered to the outside of the house over the next twenty or so years. See, people really are pitching in and helping her out! Nadya was right, she doesn't need to worry about logistics, everyone will take care of her.
Now if only someone could toss some plastic surgery and designer sunglasses at the house, she'd have all her essential needs taken care of.
Here's Nadya out and about (seemingly never with her kids) yesterday, along with a picture of her new home. Images thanks to Fame.com.