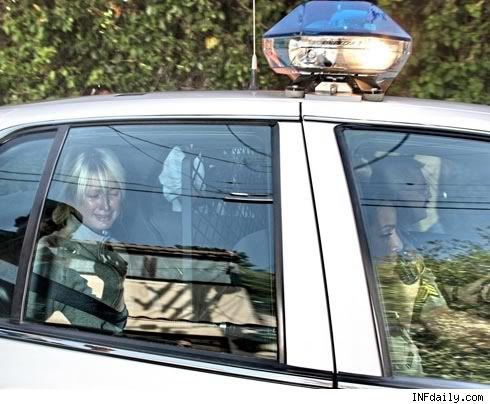 Paris was seen weeping in the police cruiser on her way to court, and TMZ reports that she's been ordered back to jail. Guess it didn't really work in her favor to try to phone it in.
Judge Sauer said he heard that Paris didn't intend to come to court herself and wanted to call in her testimony by hearing on the radio from a DJ who read it on TMZ!
More details as they come out, but really, the story is pretty much told now. What a circus.
Header image from INFDaily via TMZ.